I'm kicking back and letting Carrie of Normal Level of Crazy take our virtual book club discussion away! She has been rocking the book scene this summer, friends! If you don't follow her, you should! She is IN THE KNOW with her books. Carrie always has such smart commentary and always has her finger on the pulse of the latest hot reads. Thanks for being so inspiring, Carrie, and for bringing this The Bookish Life of Nina Hill book club discussion!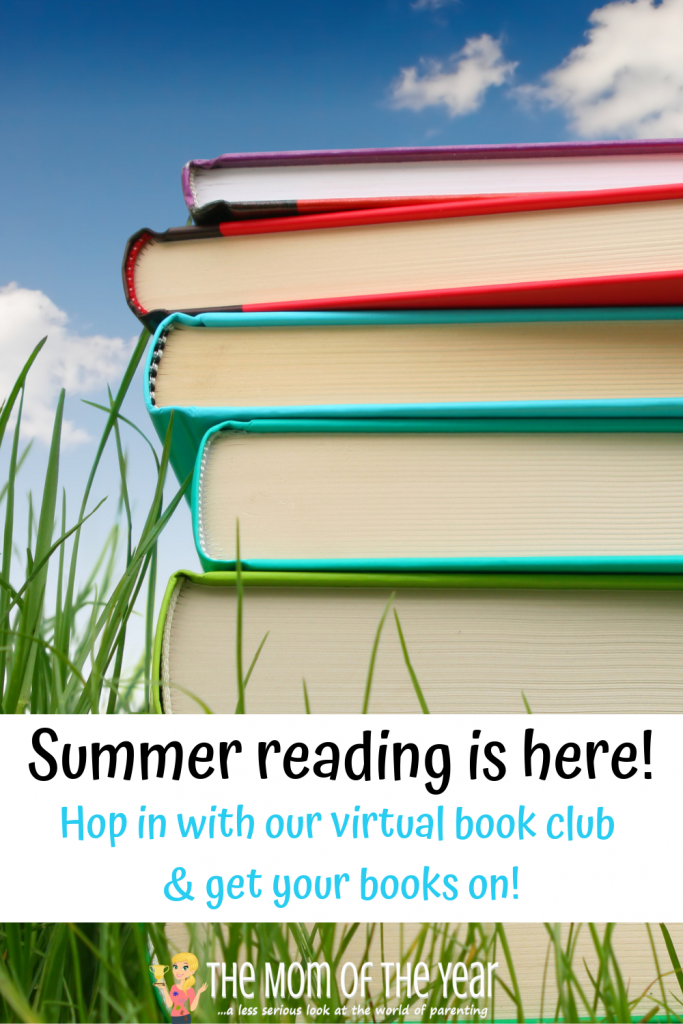 Guys! I can't imagine a more perfect book to bring on the Reader's Retreat I participated in last weekend than The Bookish Life of Nina Hill. Screeeeeeeech … Reader's Retreat? Yes, people. They exist! I and nineteen other women arrived in Thomasville, Georgia on a Friday, had our lives changed, and then departed (majorly depressed but rejuvenated) on Sunday. Annie B. Jones, owner of the adorable bookstore The Bookshelf in Thomasvillle and one half of the team on the podcast, From the Front Porch, made a camp for book nerds. When my husband dropped me off at the airport, he gently pushed me and said, "go be with your people" and that's exactly what happened!!
We were fortunate to have Mary Laura Philpott as our guest author. She wrote I Miss You When I Blink…a must-read! Talking to Mary Laura, eating delicious meals, having eye-opening and profound book discussions, and, of course, buying and recommending books was a dream come true. My "to be read" list exploded that weekend! If you get the chance, I highly recommend "finding your people" and getting away. Almost everyone that came, came by themselves. We knew no one. It was exhilarating, entertaining, and a true gift!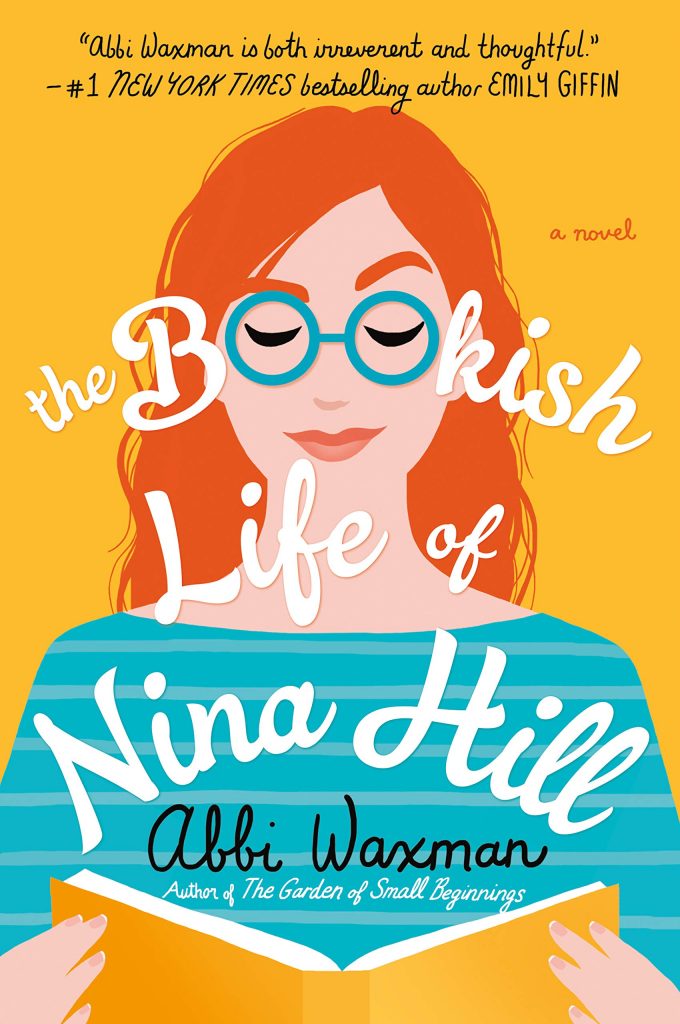 So anyway, back to The Bookish Life of Nina Hill book club discussion! What a ridiculously adorable and a perfect book to curl up with during the summer months. Nina is sort of a solo artist. She has very little family (pretty much her mostly absent mother and her nanny) and has no idea who her father is. She works in a cute bookstore on the outskirts of LA when she is approached by an attorney who informs her that not only has she inherited something, but she has inherited it from her father. Hijinks ensue. And then throw in some trivia for extra fun!
My favorite part of this book was all the interactions Nina had with her new family. I loved that some members seemed like villains but then ended up being a lot more complex than that.
Who was your favorite of the characters in Nina's new family?
I'm so torn with this one, but ultimately, I think it's Lydia. I know, I know!! But I love a character with a bunch of anger (especially if it's unleashed) that ultimately has a lot of hurt behind it. Her character at the end was so thoughtful and relevant that I couldn't resist falling in love with her. Although, Clare came in at a close second. Her adorable unintentional matchmaking pushed the cuteness factor of the book up a notch.
What were your thoughts on Nina's anxiety issues?
What an interesting, relevant and perfect plot point. I just thought it added a nice layer to her character, bringing it up a notch from a typical rom-com.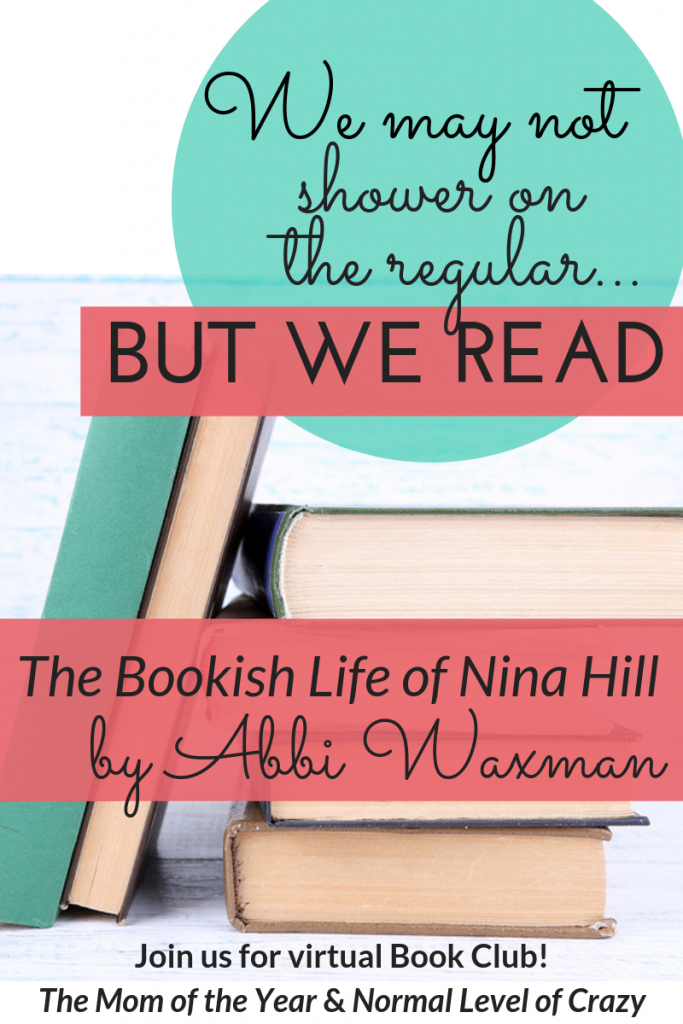 How much could you relate to Nina's need for solitude and her voracious reading?
I mean, come on! This is literally me. Obviously, I don't have a mysterious father who left me something in a will (but, Dad, if you're reading this, feel free to leave me something cool!) nor am I any good at trivia, but Nina's reading/alone time needs? Yes! One hundred percent!
How did everyone feel about Nina's planner pages?
I love little extras like this added into books, but I will say that sometimes I got a headache trying to read her handwriting. And I think the character of Nina mentions something about improving her handwriting? Or was I just imagining that??
At the risk of getting scientific (?) or, let's face it, "DEEP", what did you think about the commentary between nature vs nurture?
Nina was raised by her nanny, Lou, who was not biologically related to her. But then when her newfound family shows up, she notices a lot of similarities. Wishful thinking? I liked that Waxman included both and, of course, made a statement of what and who families really are.
What about Tom?
I know … I'm such a romantic at heart you would think this was all I'd want to talk about. And I did really love this plotline in the book. But I just really adored the family stuff so much that it took a little bit of a backseat. Not in a bad way, at all! I just thought Waxman did such a great job with the family stuff that I could have read about that all day. That being said, I did find Tom super adorable!
……………………………………………………………………………………………..
Next up …
Feeling super lucky that we could spotlight Graeme Simsion again! We originally wrote about The Rosie Project way back in 2015!! Since that first book, Simsion also released a second in the series, The Rosie Effect, and now he's just released the last in the series about Don Tillman! This was a super special book for Meredith and I can't wait to read her review next month!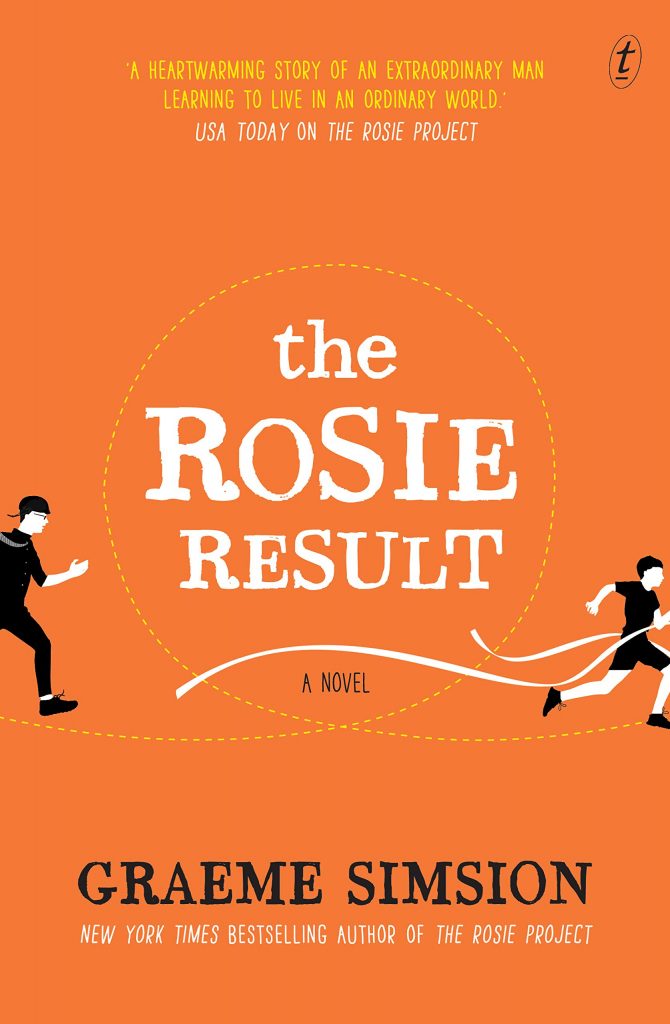 I was standing on one leg shucking oysters when the problems began…
Don Tillman and Rosie Jarman are about to face their most important challenge.
Their ten-year-old son, Hudson, is struggling at school: he's socially awkward and not fitting in. Don's spent a lifetime trying to fit in—so who better to teach Hudson the skills he needs?
The Hudson Project will require the help of friends old and new, forcing Don to decide how much to guide Hudson and how much to let him be himself, and raise some significant questions about Don's own identity.
Meanwhile, there are multiple distractions to deal with: the Genetics Lecture Outrage, Rosie's troubles at work, estrangement from his best friend Gene…
And opening the world's best cocktail bar.
Hilarious and thought-provoking, with a brilliant cast of characters, The Rosie Result is the triumphant final installment of the much-loved and internationally bestselling Don Tillman trilogy.
As always, we are giving away a copy of next month's pick! But why stop there?
Just leave a comment on this post telling us you'd love to win it before 6/14/19, 5:30am ET, and as long as you are 18 or above and live in the Continental United States, you are eligible to win! We'll randomly select a recipient from all entrants and notify the winner!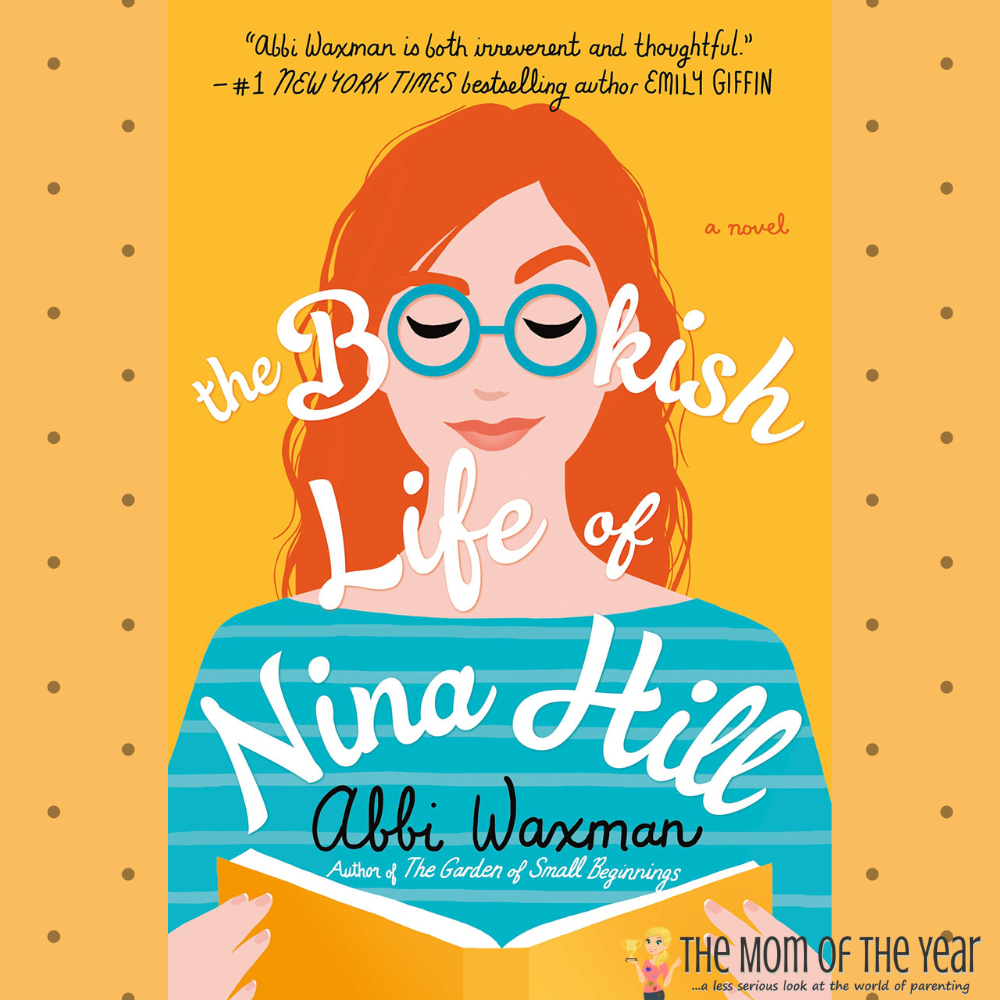 Thanks for joining us for this The Bookish Life of Nina Hill book club discussion, and for always supporting us and leaving comments! We truly love talking books and you all make it so much better! Happy Reading!!
The following two tabs change content below.
Meredith blogs at The Mom of the Year, where she dedicatedly earns her title one epic parenting fail at a time, offering quick, relatable laughs for fellow parents and all their empathizers. She has been part of several best-selling anthologies, featured on prominent sites such as Huffington Post, In the Powder Room and BlogHer, and loves her role as the Executive VP/Operations Manager of The BlogU Conference. When she's not breaking up fights over Legos and juice boxes, she remains fully committed to sharing a less serious look at the world of parenting.