Happy summer livin', friends! I love it–every little thing about these warm weather, kick-back days. And you know Carrie and I think one of the best ways to spend these summer days is with a delicious book. Last month we read Mrs. Everything, Jennifer Weiner's powerful new release, and there is A LOT to unpack in this novel. So settle in, grab a nice tall glass of something cool, and get ready to chat with us in this Mrs. Everything Book Club Discussion.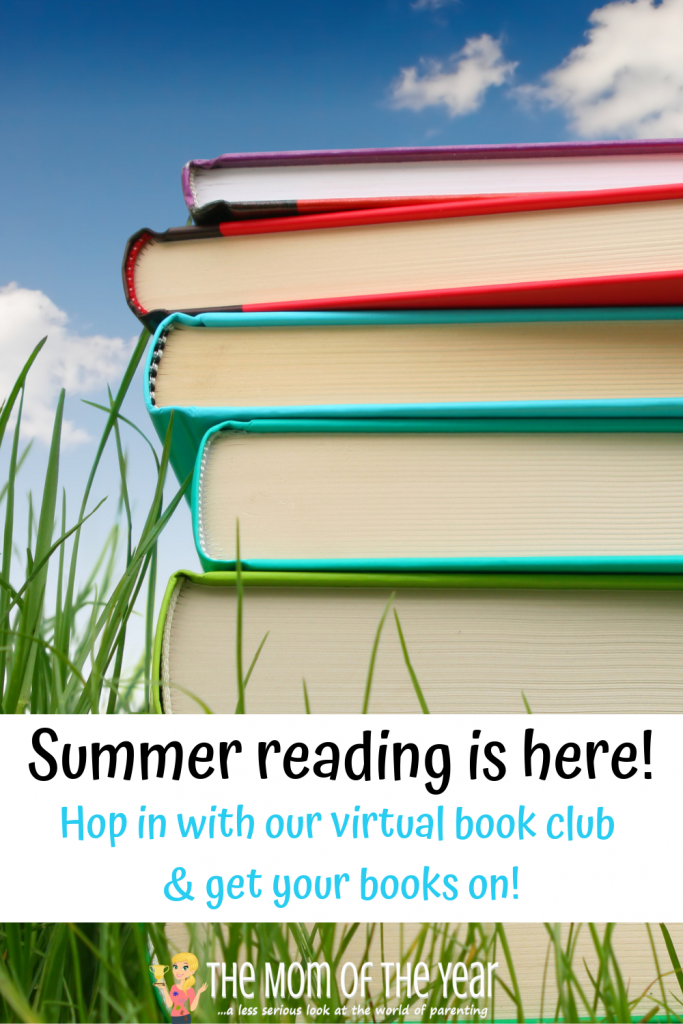 And pssst…remember, as always, we are giving away a copy of next month's pick for FREE! Read on for more details.
I'm not one to struggle with selecting star levels for review on Goodreads, but I did with this one. Mrs. Everything was extremely well-crafted and well-written. Weiner artfully captured incredibly powerful themes of womanhood across decades through the journey of a family of strong females. This is no easy task! For this feat, a high rating is indeed earned.
However…I did not feel drawn to the characters nor the novel itself. I found myself pushing on to read, versus being unable to put down the book. And while Weiner's writing was powerful, as was the tale she created, it at times the theme of women's issues felt forced. All this to say…Mrs. Everything wasn't an enjoyable read for me, but it was a novel with an impactful and important story to tell.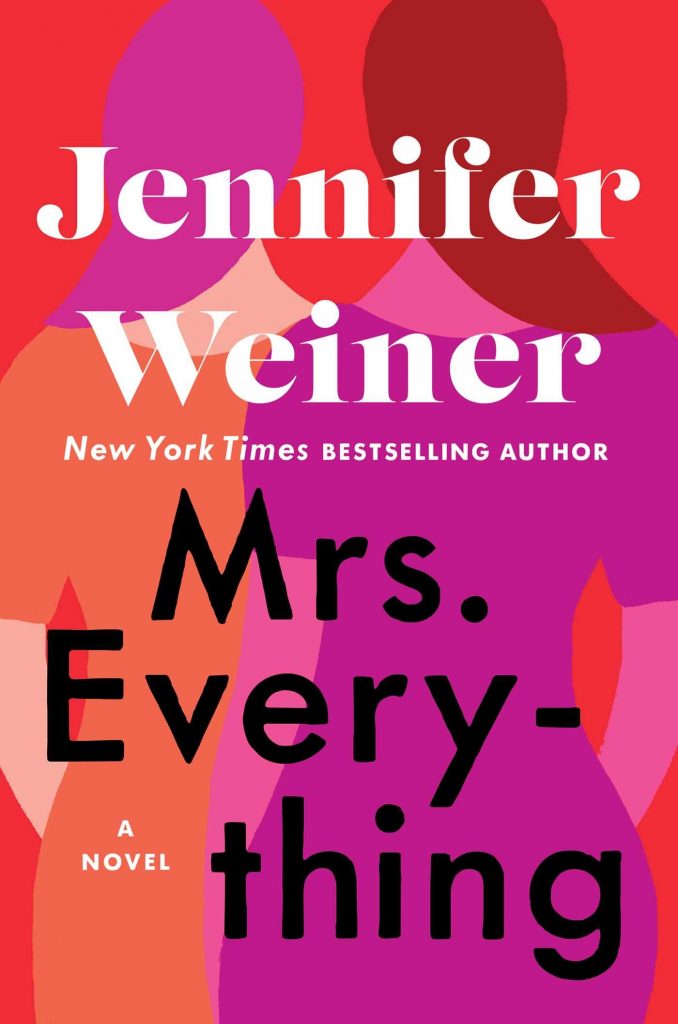 Mrs. Everything Book Club Discussion Questions
What did you think about the book overall? Did you find this book to be an enjoyable read? As I said above, I did not, but…I'm not sure that was the point of the novel.
Discuss the themes of womanhood in the novel. Which ones most resonated with you? There were so many! Weiner covered everything from a woman role in the workforce, marriage, motherhood, sisterhood sexual orientation, sexuality, education for females, abuse, friendship, body image…the list goes on! For me, the commentary on a woman's role in the home and body image echoed most loudly. Body image is something I have always struggled with, like Bethie. And motherhood…for two obvious little reasons who have monopolized all my days and nights for the past ten years 😉
How did these themes play out and change over the decades? These filters of different points in American history were my favorite part of this book! When chatting this book with a friend, I noted how far we have come with sexual orientation acceptance! And while there is more equality in the workforce and in regards to other gender roles, I think the huge jump in acceptance of sexual orientations and identifications is the most notable–HUGE!
Which character in the novel did you most relate to? I most related to Jo, as our lives are the most similar. Not only with the factor of having children, but with her rediscovering herself with a bit of a second song with a new career/hobby in the corners of her life as a wife and mother (hem, hem…this little site of which I've grown rather fond).
On the flip side, which characters were your least favorite? Nonie! What a nasty turncoat disappointment. And I was also really disenchanted with Lila. I couldn't get past seeing her as spoiled. Perhaps my affinity with Jo clouded my view, but I thought Lila might do with a tidy slap in the face wake-up call!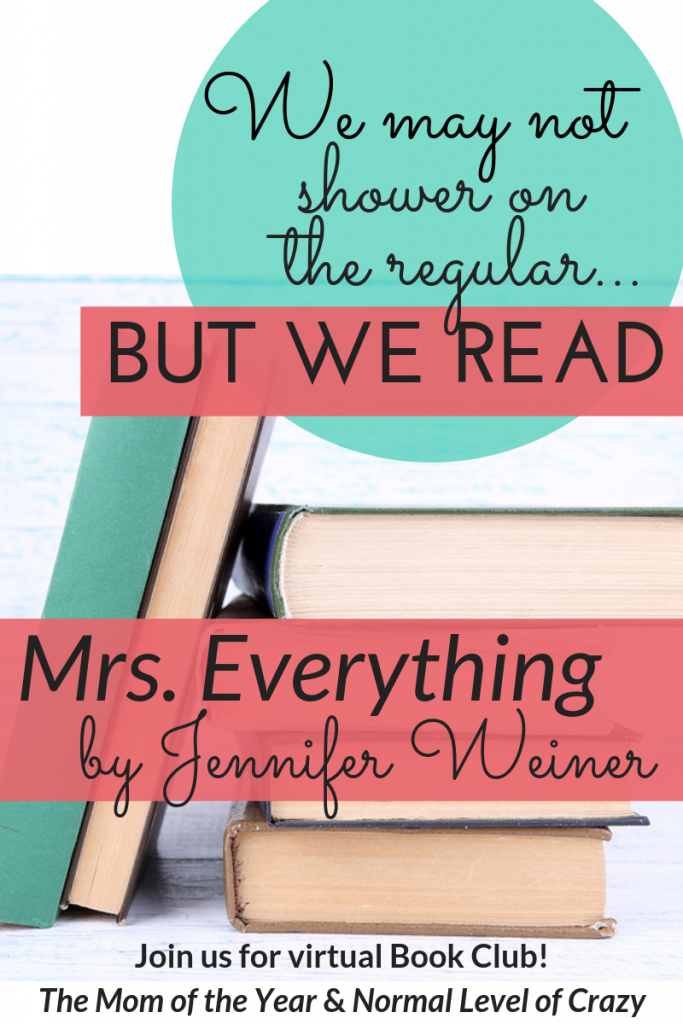 Do you have a sister? Discuss the complex, multi-layered sister relationship between Jo and Bethie. I loved how their relationship remained fiercely loyal, underlying all, but waxed and waned with the passage of time and events that couldn't be undone nor underrated. How very real! (Also, coincidence they carried the Little Women names of Jo and Beth??)
Speaking of this often painful relationship, forgiveness is another theme oft visited in this book. How has forgiveness been an important part of your own life? How has your understanding of forgiveness changed over time? To be wholly honest, forgiveness is something I still greatly grapple with, but I have come to understand forgiveness is about me, and not the other person. As in, it allows me to move on past the offense.
Talk about the partners, the sisters found for themselves in later life. Why do you think it took them so long to get to these relationships? I think both Bethie and Jo struggled immensely to finding themselves and their identities. It wasn't until they could achieve this, they could accept true love. If we don't love ourselves, might we truly love another?
Their mother, Mrs. Kaufman, had her own story. How do you think her journey impacted that of her daughters? I could very much relate to this matriarch, as so often in life, our choices are limited, and we do the best we can with what is before us. While there were many times she might have made better choices, I admired her for putting one foot in front of the other, whatever life threw her way.
Discuss the title, Mrs. Everthing. What do you think this means? How does it represent the book? Wow, this is a big question–and one with a big answer I'm not sure I have. My best guess: as women we try to be and do EVERYTHING: work, wife, mother, sister, daughter, friend, citizen…not to mention being ourselves. It's a tough world, a real pull, and an unreal balance. In short, it's everything.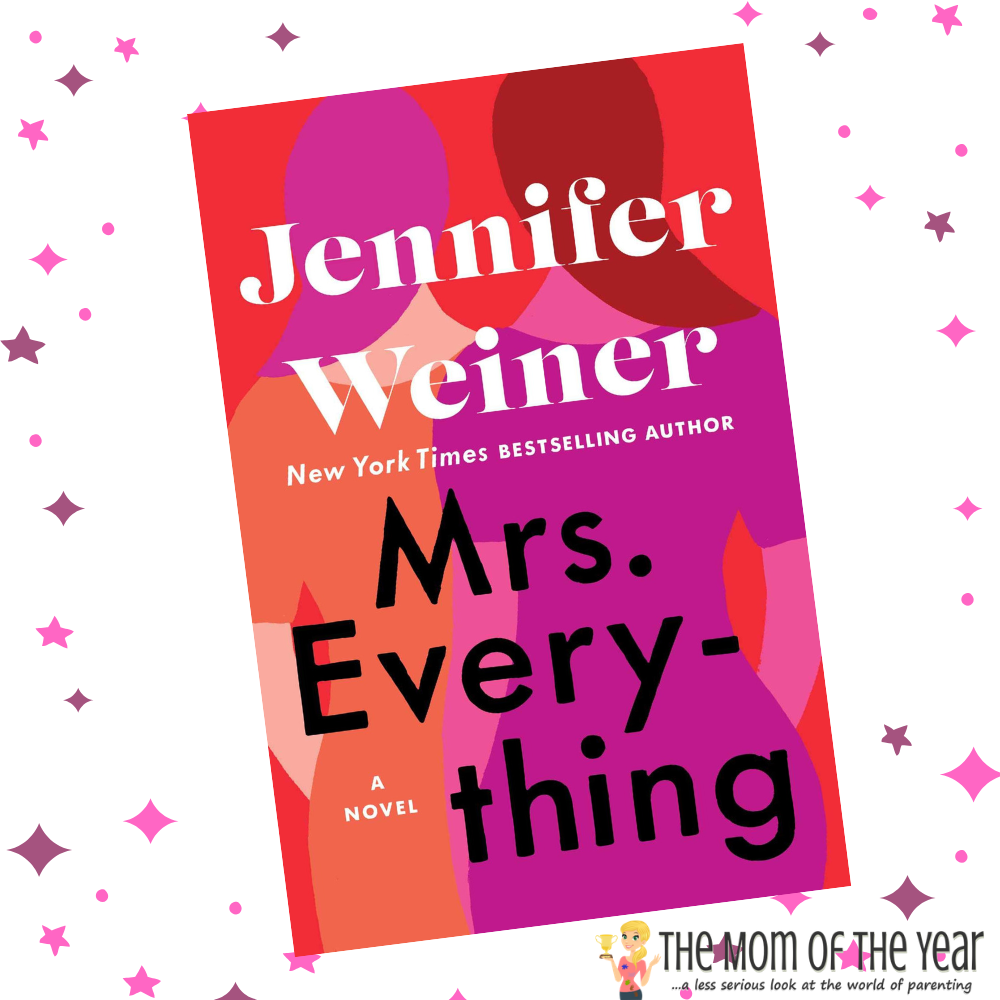 Thanks for joining us for this Mrs. Everything Book Club Discussion. Please share your thoughts and questions–we LOVE hearing them! And get excited for our next pick, The Bookish Life of Nina Hill! We were looking for a fun, light beach read and think this fits the bill!
To win a copy of The Bookish Life of Nina Hill, leave a comment on this blog post telling us you want to win it before 7/12/19 at 5:30am. As long as you are 18 or older and live in the continental United States, you are eligible to win!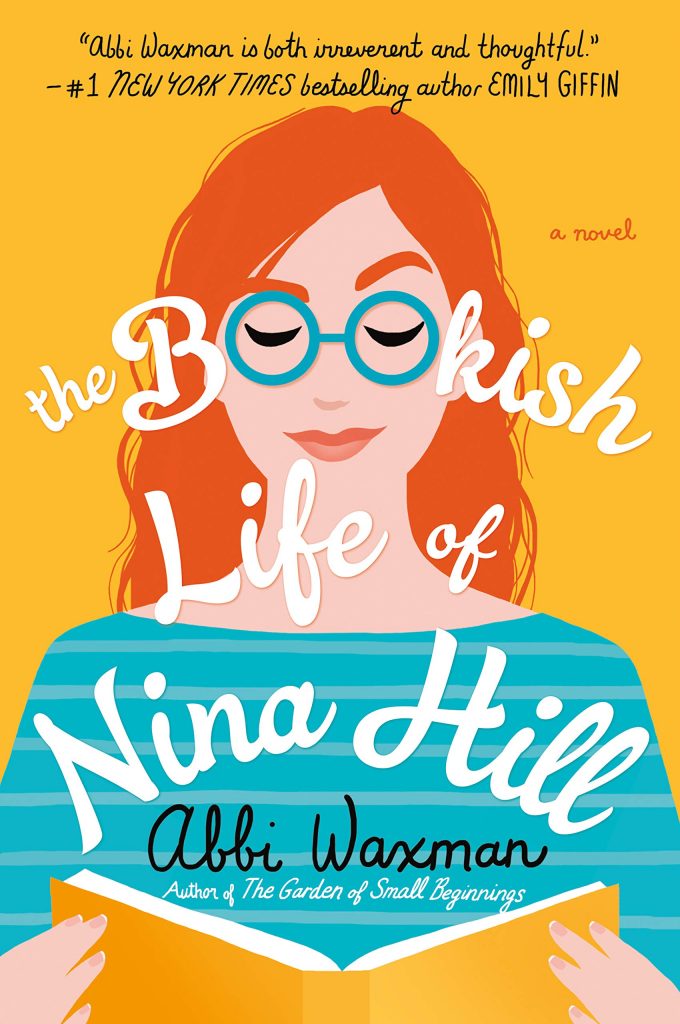 Meet Nina Hill: A young woman supremely confident in her own…shell.

The only child of a single mother, Nina has her life just as she wants it: a job in a bookstore, a kick-butt trivia team, a world-class planner and a cat named Phil. If she sometimes suspects there might be more to life than reading, she just shrugs and picks up a new book.

When the father Nina never knew existed suddenly dies, leaving behind innumerable sisters, brothers, nieces, and nephews, Nina is horrified. They all live close by! They're all—or mostly all—excited to meet her! She'll have to Speak. To. Strangers. It's a disaster! And as if that wasn't enough, Tom, her trivia nemesis, has turned out to be cute, funny, and deeply interested in getting to know her. Doesn't he realize what a terrible idea that is?

Nina considers her options.
1. Completely change her name and appearance. (Too drastic, plus she likes her hair.)
2. Flee to a deserted island. (Hard pass, see: coffee).
3. Hide in a corner of her apartment and rock back and forth. (Already doing it.)

It's time for Nina to come out of her comfortable shell, but she isn't convinced real life could ever live up to fiction. It's going to take a brand-new family, a persistent suitor, and the combined effects of ice cream and trivia to make her turn her own fresh page.
Intrigued? Excited to dig into this book-lovers fun with us? I know! Make sure to leave a comment below to enter for the free copy, and thanks for joining us for this Mrs. Everything Book Club Discussion.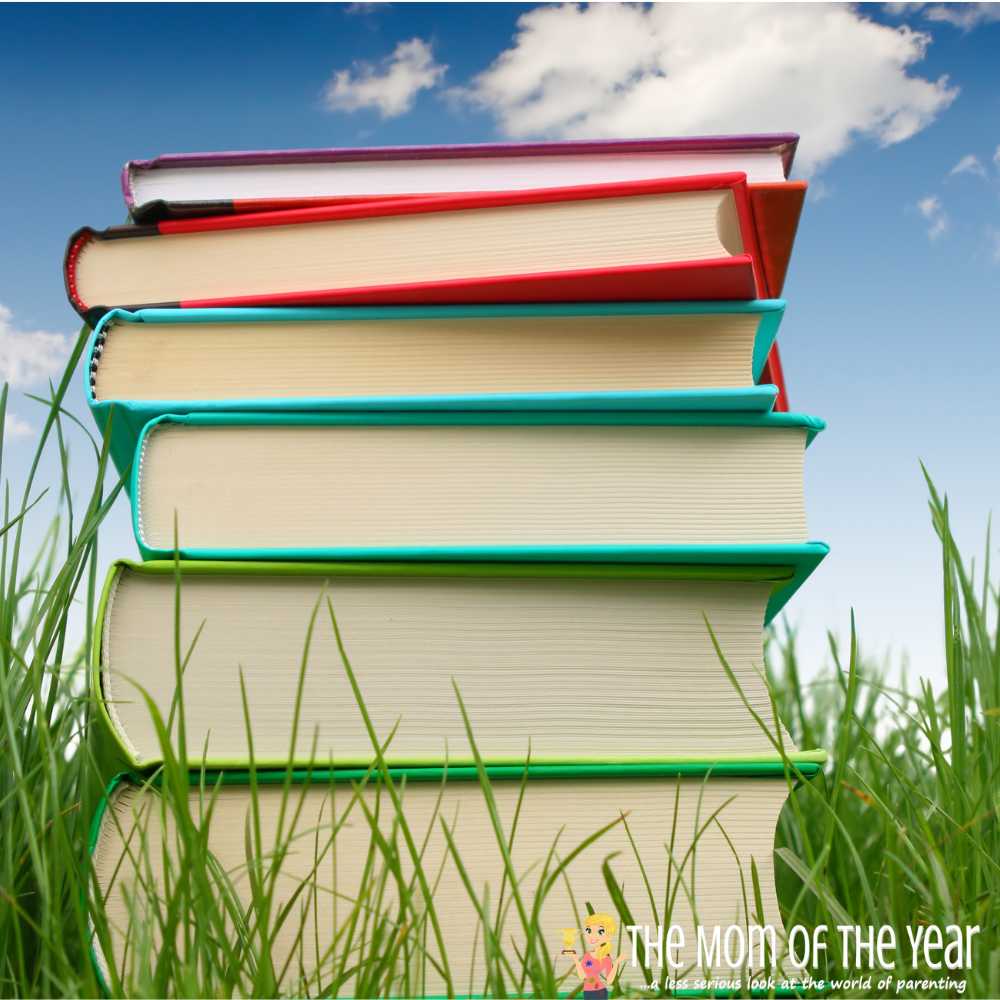 Now, go get your summer read on, friends!
Thank you to Simon and Schuster for providing copies to us for review and giveaway. All opinions are 100% Carrie's and mine!
The following two tabs change content below.
Meredith blogs at The Mom of the Year, where she dedicatedly earns her title one epic parenting fail at a time, offering quick, relatable laughs for fellow parents and all their empathizers. She has been part of several best-selling anthologies, featured on prominent sites such as Huffington Post, In the Powder Room and BlogHer, and loves her role as the Executive VP/Operations Manager of The BlogU Conference. When she's not breaking up fights over Legos and juice boxes, she remains fully committed to sharing a less serious look at the world of parenting.