Surgery for anyone is daunting but when it is your child, it is a whole new level of dread! After a year of breathing and strep issues, we finally came to the decision to remove my son's tonsils and adenoids. I had many mixed feelings as even though my son needed them out, my first-born child was having surgery, and I was terrified! In the end, with the help of a world-renowned children's hospital, we made it through the surgery and recovery with no issues, and we're so happy we went through with it! If you're feeling the dread too, here are ten child's surgery tips that helped us through the event in the smoothest way possible.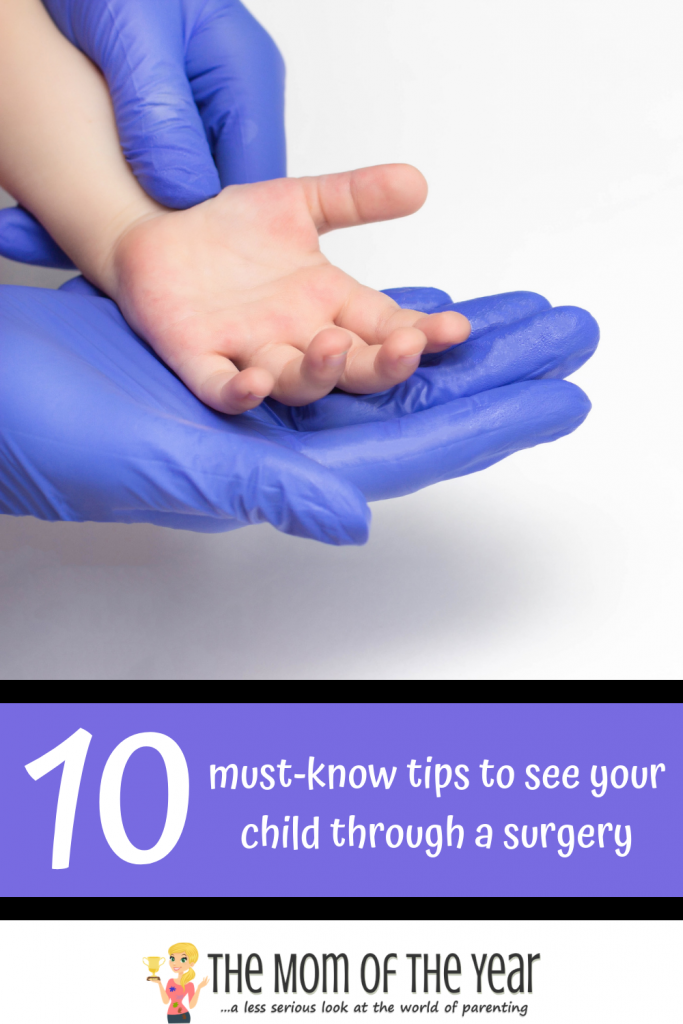 Keep your child in the loop. Do this to the degree your child can handle; my son does best without details, otherwise, he dwells and over-thinks. We discussed the doctor's appointments, what was going to happen, and that he was getting surgery to have his tonsils removed. We simply said the doctor would be taking them out. We then told our son he wouldn't remember much and would be back to playing in no time. It is important to let your child know what is happening but not evoke a sense of fear.
Go food shopping. No matter the surgery, it is important to keep your children nourished while their body recovers. In our case, throat surgery often means kids don't want to eat any solid foods. To prepare, I purchased soft and liquid foods I thought my son would eat. In the end, the main food he wanted to eat was french toast. Jello was a no-go, but I was glad I didn't have to stress about heading to the food store during recovery and had lots of options available.
Make the day about him/her. Parents with more than one child know how important one-on-one time is. Even if your child doesn't seem scared, there will likely be some nerves on surgery day. It worked well to leave my daughter with her grandparents for a couple of days while I focused on my son and only him. The extra love and comfort from my husband and I helped calm him before and after his surgery.
Bring something from home. Many hospitals will allow parents in the pre-surgery room but not in the operating room. This means there will be a short period of time when your child is wheeled down the hall and into the OR without you. A lovey (blanket, stuffed animal, etc) brings them comfort when you can't be there.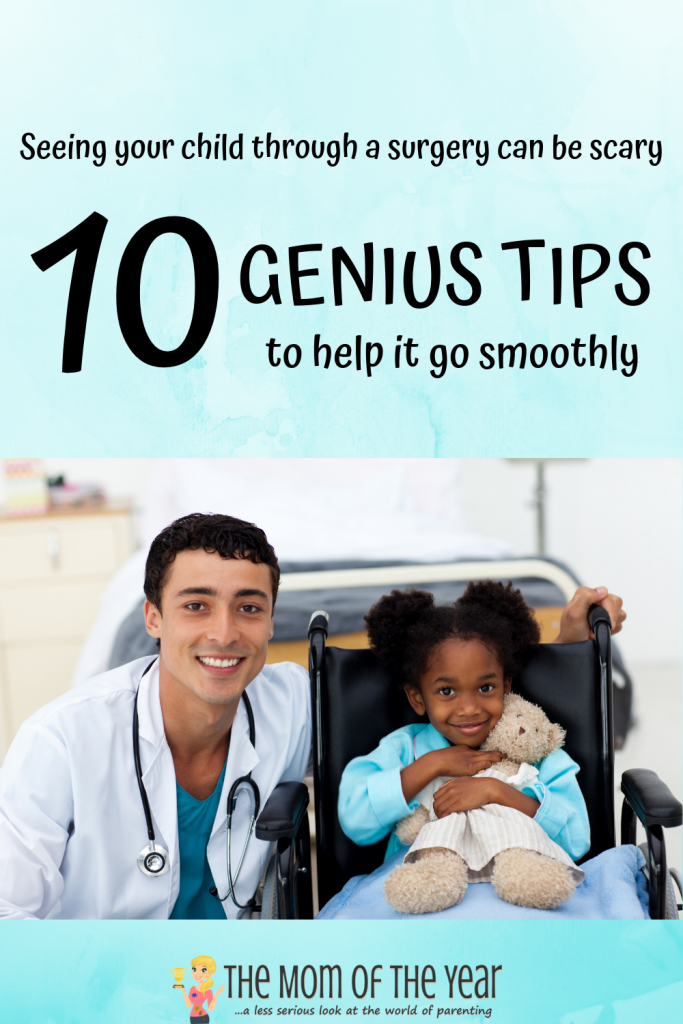 Stay positive and upbeat. If the text "wheeled away from you" in the point above didn't break your heart, it will in person! Even though it was a short surgery done by an extraordinary surgeon, I still cried my eyes out after my son was taken to the OR. Here is the important bit; I did NOT let my son see my fear. When I was with him, I remained positive, happy and upbeat. We talked about how he would have such a good nap, and we'd be there when he woke up. In less than an hour, we were by his side when he woke up and my son was all the better for not knowing about my cry fest.
Buy an extra special treat. I know, I know, who needs more toys in their house?! My son is obsessed with LEGO, so I made sure to purchase a new set for post surgery. Knowing he'd get a new LEGO set
after surgery kept him upbeat before going in, and having them post-surgery was a lifesaver! Instead of being upset by the sterile hospital room, the LEGO gave him something to play with afterward, and something to look forward to beforehand.
Bring movies. We were grateful to have a children's hospital with a whole library of movies, but if you aren't in these same shoes, be sure to bring some new movies along. Your child will be sleepy but watching a movie is just enough distraction to help time pass quickly while keeping them sedentary.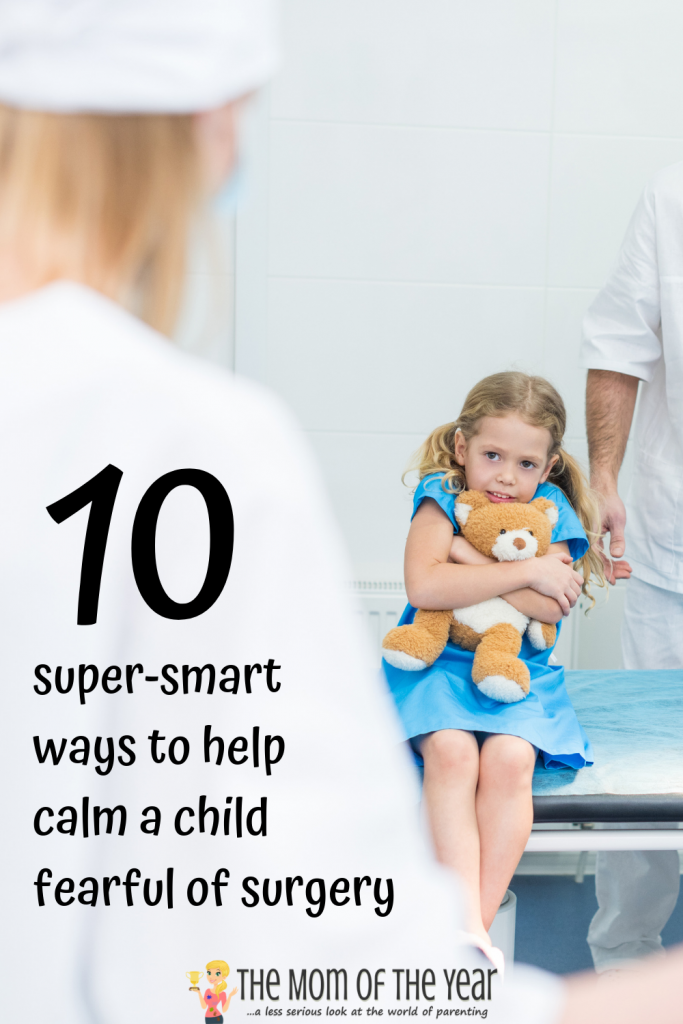 Keep on top of pain medicine. Once you are home, don't let pain medicine lapse overnight. Of course, this depends on the surgery and doctor recommendations but for tonsils, my surgeon recommended this as a must. Your child may seem to be sleeping comfortably, but if he wakes up and there are no pain meds in his system, it's bad news. This is one of the most important child's surgery tips: set an alarm to remind yourself to continuously dose your child, and stick with it at least a few days post-surgery.
Don't trust your child's energy. Five days post surgery, my son seemed like he was back to normal. We went on a short outing, and after an hour he couldn't handle it and exhausted quickly. Rest is the most important thing post surgery. So even if your kiddo seems ready to get out and run around, try to keep him mellow until the recovery period has passed.
Beware of the second recovery. This is more tonsil-surgery specific, but around Day 7, your child's tonsils scabs will fall out. Some children aren't bothered by this, but for my son, it was like the beginning of recovery again. Be ready with meds and soft foods for the start of the second week, and brace yourself that recovery isn't over after Week 1.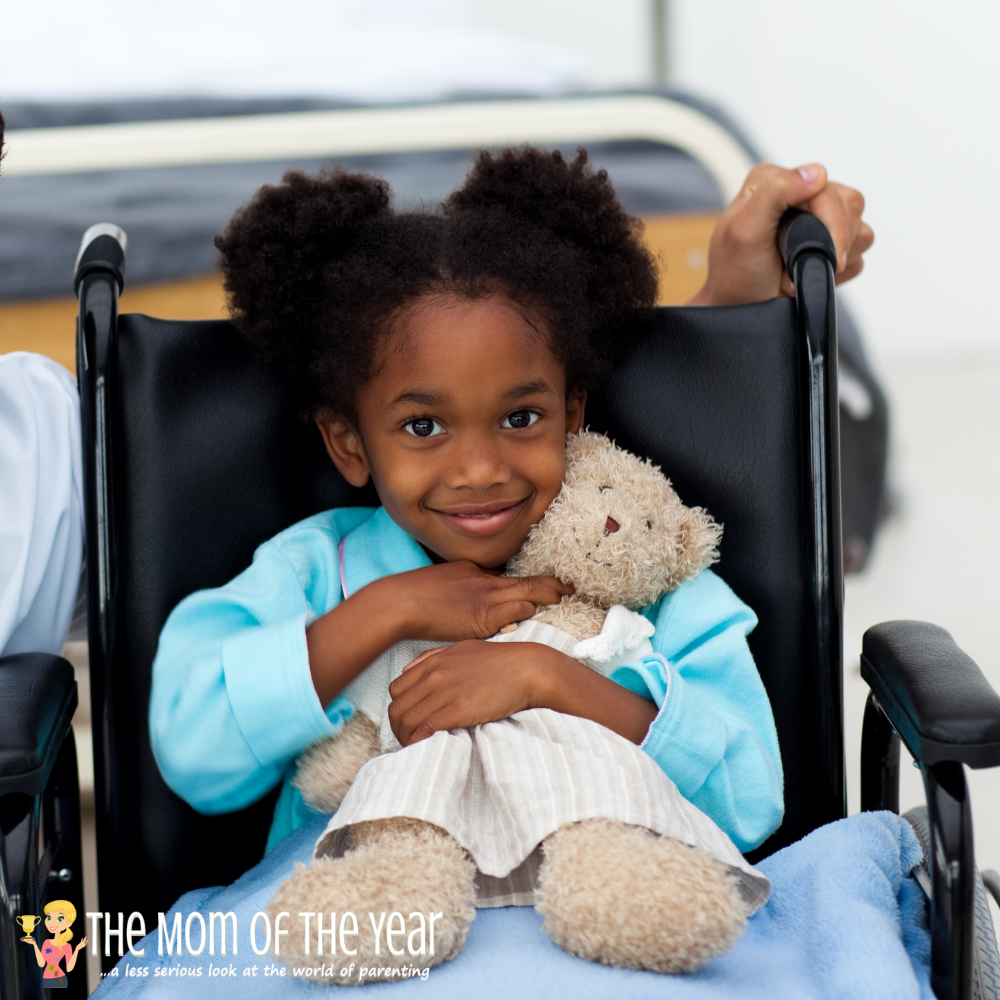 From one mom to another, being afraid and nervous is so very normal! Hopefully these ten child's surgery tips will give you some solace and prepare you. Before you know it, your kiddo will be back to normal and ready to test your patience once again 😉 Best of luck, friends!
The following two tabs change content below.
Lindsay Houser
When Lindsay isn't fielding three-nager temper tantrums and scraping Play-Doh off the floor, her passions are the great outdoors, cooking, creating, and healthy, holistic living.
Latest posts by Lindsay Houser (see all)