Every year around this time, I share what's most on my mind about my mom. While I'd always love to think my experience might grasp someone else hurting, the therapeutic catharsis has been a gift to myself. It's been seven years since she died, and it still wows me how grief continues to reveal itself, its truths. Pausing to recognize it and take stock has a very real healing power. So to this end, let me tell you the story of last week, when my quiet grief became something else altogether…a time, a moment, a day when grief rages.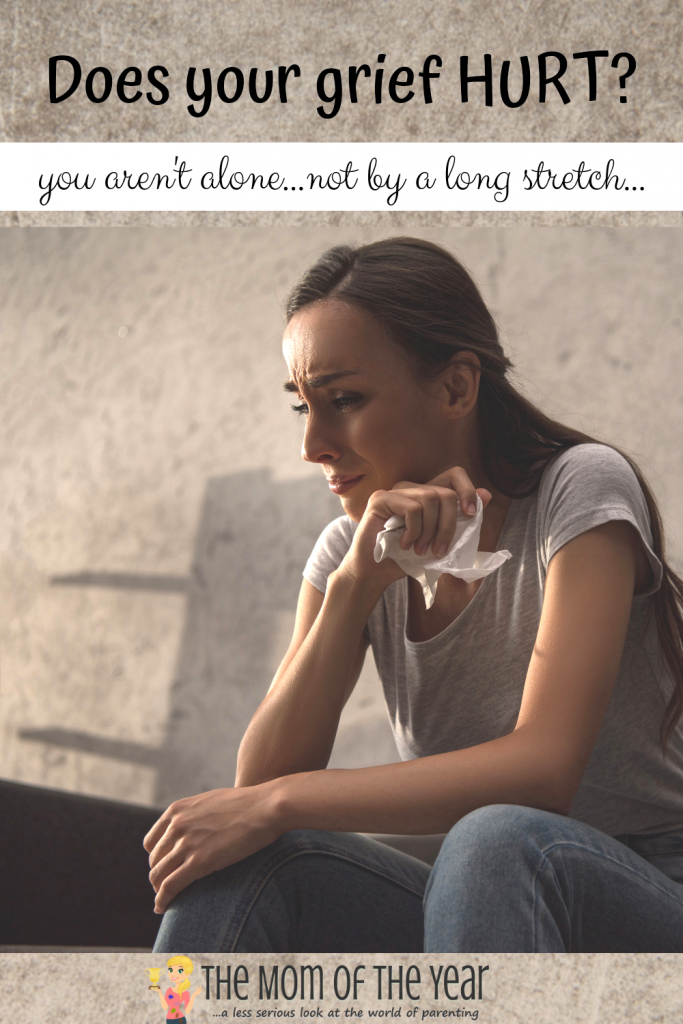 When Grief Rages…
This week I did something really cool…I got my hair cut for the first time in nine months! (yup, that's how much I have my crap together, friends…) As those horrid split ends and chlorine-bleached strands leftover from last summer's pool time shed to the floor, I was feeling pretty darn fancy. I carried on the fab momentum of GETTING STUFF DONE, and not only hit the bank, but the grocery store too. As I was cruising the deli aisle feeling like a boss, a smile hit my face along with the out-of the-blue thought, "Look at me, Mom! I am doing it–I am successfully living life, not growing witchy troll hair AND making sure my family eats!".
This was nice. It was a nice moment, a happy slice I'd have shared via a phone call with her when she was alive. Since she's not here, it was one of the mental check-ins that have become so common since she left. It was quietly, peacefully loving her while grieving her absence at the same time.
So as I set aside some mental space the past few days to consider what I'd say here this year, I thought maybe this was my answer: I would write lovely sentiments about grief being no less present, but quieter in the years after someone passes.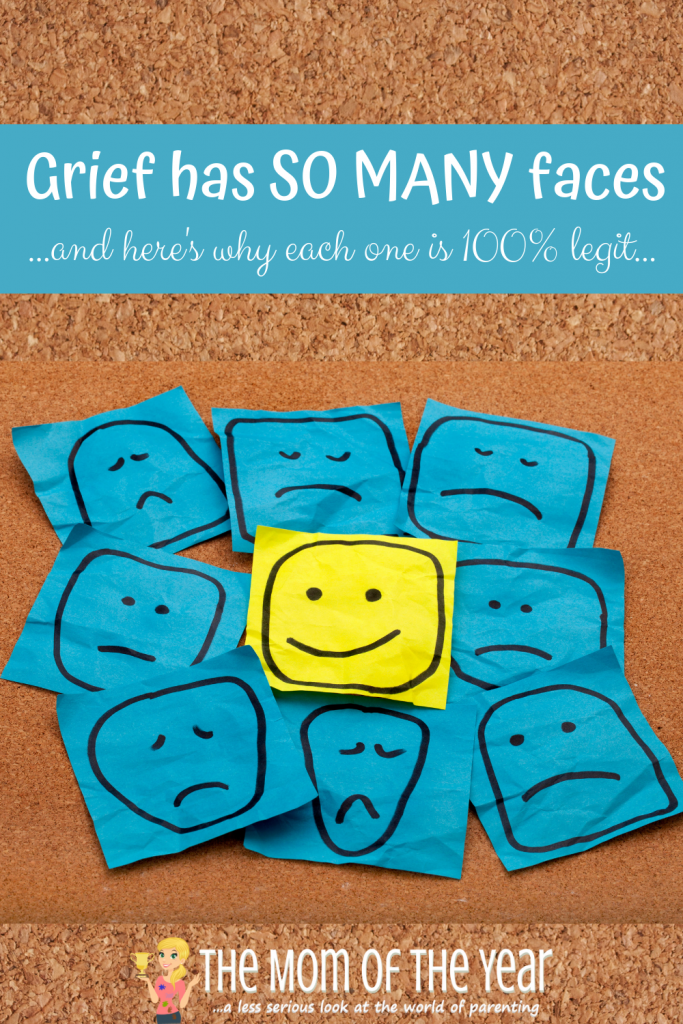 And then Friday happened.
You see, while my mother died on March 2, it was also a Friday. Somehow over the years, the 3/2 date can come and go, yet the Friday bit tends to be a tad more slaying. I can remember down to the exact minute the timeline of that last day. It hurts.
Typically, my brain kicks into stupid, muddled mode on this Friday, and I've performed such feats as driving through our garage door, setting our kitchen on fire and tearing apart our neighbor's yard with my minivan wheels. It happens?
This year, my psyche decided to shake it up and we when for full-on crushed sobbing. As I pitifully navigated my children through a day-off school and the important tasks of dishwashing and remembering to get the mail, I nothing short of fell apart. My heart was hurting in a serious way, and I was actively, acutely missing my mother, fully pained she is not here.
It was not a pleasant day. Reasons for this switch-up of protocol are unknown…my social work-trained brain wants to hint at perhaps the multiple remarriages and shifts in our family over the past year or my dear, dear friend's recent loss of a parent, but it could just as easily be that I was hours away from the rag or hadn't been sleeping well.
It doesn't really matter the reason, it was a crap day. A horrible day. A painful day that taught me yet one more lesson about grief. Grief can absolutely be quiet. It can be this way for a long time, but in the next moment grief can rage. And when grief rages, it can be a strong and mighty beast. It can be HUGE.
Grief rages.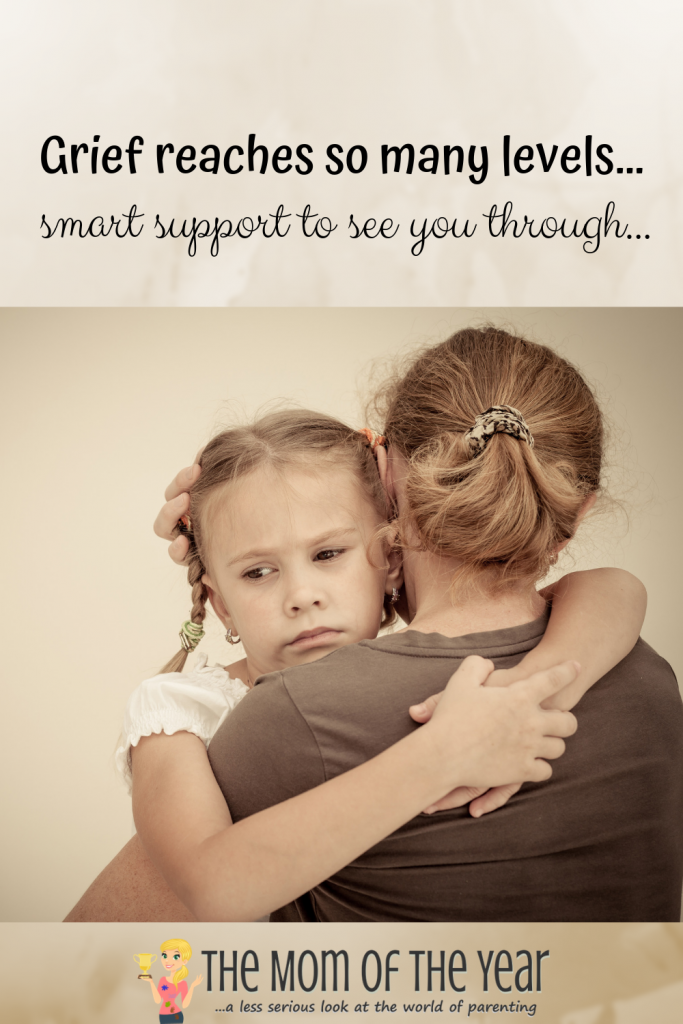 It does. And it doesn't do so on any kind of pretty timeline. It may do as likely before the death as seven years post, as this past week tidily proved.
Grief rages. Grief is quiet. Grief drives cars through garage doors, and grief never, ever announces itself. It simply, boldly is. The one unifying thread? It's grief. And however it happens, it's going to happen.
Godspeed, friends. I love you.
The following two tabs change content below.
Meredith blogs at The Mom of the Year, where she dedicatedly earns her title one epic parenting fail at a time, offering quick, relatable laughs for fellow parents and all their empathizers. She has been part of several best-selling anthologies, featured on prominent sites such as Huffington Post, In the Powder Room and BlogHer, and loves her role as the Executive VP/Operations Manager of The BlogU Conference. When she's not breaking up fights over Legos and juice boxes, she remains fully committed to sharing a less serious look at the world of parenting.