***Thank you, Carrie, my reading cohort/spirit sister, for casing out this A Place for Us book club discussion with me, and sharing such smart insight with us!***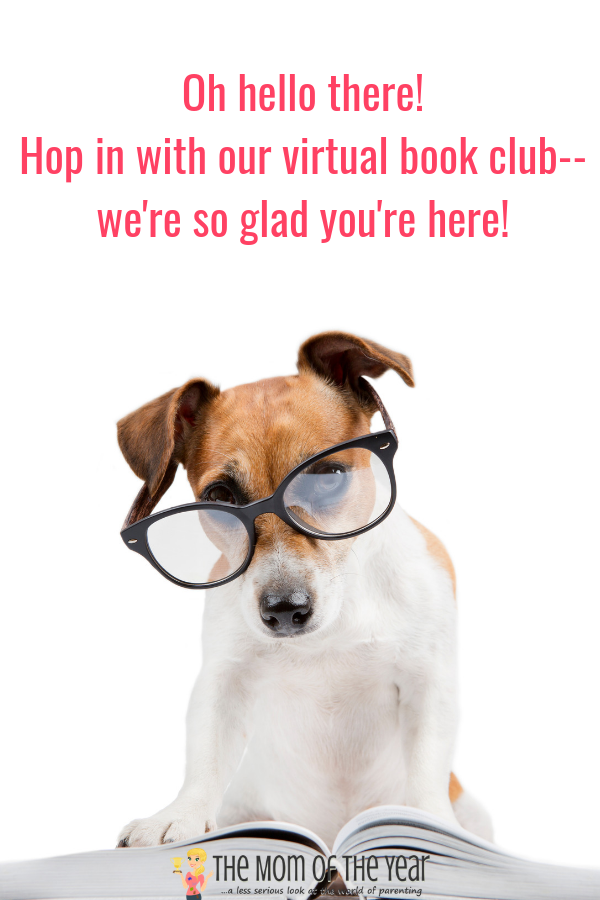 When I heard Sarah Jessica Parker was starting up her own publishing line, mine was one of the first hands raised to see what her first book would be.  Sarah has frequently shared books on social media that have grabbed my attention, so I figured this was a no-brainer.
A Place for Us Book Club Discussion
A Place for Us by Fatima Farheen Mizra seemed by all appearances to be a good family drama.  But to wrap it up into that little of a box would be a deep disservice to both the novel and Mizra.
I honestly wasn't sure at first if I would like it, though.  I'm curious how you all felt in the beginning.
Did you feel it was a slow build up?  Do you prefer that in the novels you read or does it drive you insane?
I'm not always in the mood for a real character-driven AP novel – which this most definitely is – so it took me a bit to find my footing.
I found this family to be complex, relevant, and engaging.  I admired the author's deep dive into a culture and religion most Americans do not see or understand.  Because the characters were so well developed, every small story told from either the vantage point of the mother, Layla, the daughter, Hadia, or the son, Amar, was one more piece of the puzzle that made them who they were.  Rich with small, seemingly insignificant stories, this novel evolved into a thorough and comprehensive look at parents, Muslim Americans, children, and, ultimately, family.
Who was your favorite character?  Did you relate to them?  Was there something in particular in their personality that drew you to them?
I think what was fascinating was how Mizra so developed the characters that even though they were Muslim Americans (which I am not) I felt like I could relate to all three of them, but especially the mother.  And isn't that the point?  That we're all dealing with a lot of the same stuff?  That we are more alike than different?
At one point the mother, Layla, is terribly upset and voices how she thought she had done everything right as a mother.  She followed all the rules and traditions of her religion, tried to love her children, made exceptions when need be, but here she was, struggling with her children, most notably her son.
I had many emotions stirred up while reading this intense novel, but none more overwhelming than the very end, when we finally get to hear from the father, Rafiq.  To be honest, I had to put the book down several times because it was almost too much.  I don't mean that it was poorly written.  In fact, it was quite the opposite.  Mizra captures the anguish of the father so delicately yet compellingly that it felt like a guttural punch and I had to really take my time with it.
How about you?  What were your thoughts on the very end of the novel when we are finally given the father's perspective?  Did it change your thoughts/feelings about him?  
This was a book that truly deserves a good old fashioned conversation!  I'm placing it in people's hands just to have someone to talk to about it.  I applaud Mizra for writing such a timely book and for Parker pushing it out into the world.  I find more and more that it is imperative that we learn about different people and cultures.
As Henry David Thoreau stated, "Could a greater miracle take place than for us to look through each other's eyes for an instant?"  Or, in an even simpler fashion, the amazing Brene Brown states, "Empathy fuels connection."  Cheers to that!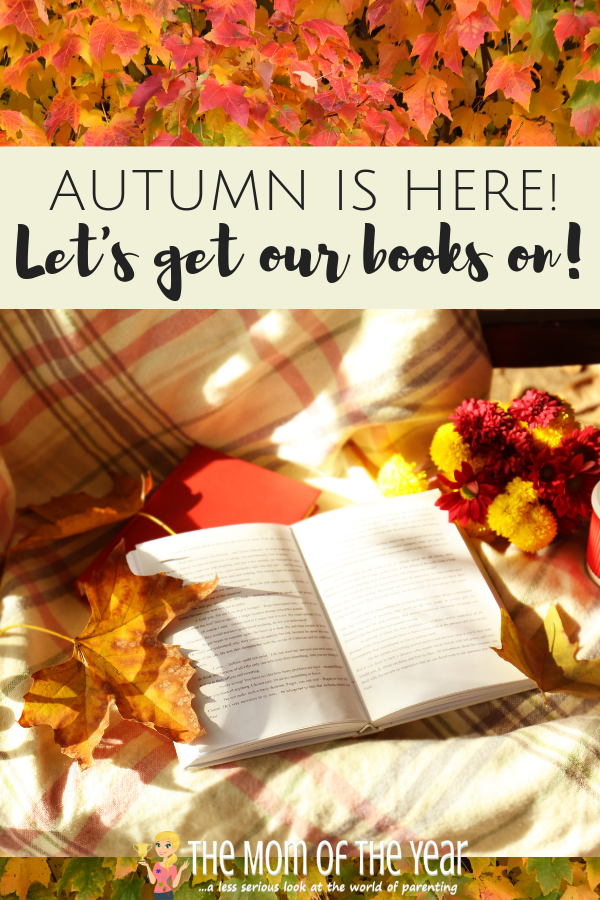 ……………………………………………………………………………………………
So, in thinking ahead, Meredith and I thought it would be fun to read a thriller to bring us into our October book club pick!  Too late, it seems!!!  Christmas decorations are already out!  What?!  Anyway, I'm going to enjoy fall like it's meant to be enjoyed – with pumpkin spiced lattes!  Oh, and this book!! Thanks for joining with us for our A Place for Us Book Club Discussion, friends!
An Unwanted Guest by Shari Lapena
AN INSTANT NEW YORK TIMES BESTSELLER!
The twisty new thriller from the New York Times bestselling author of The Couple Next Door and A Stranger in the House
A weekend retreat at a cozy mountain lodge is supposed to be the perfect getaway . . . but when the storm hits, no one is getting away
It's winter in the Catskills and Mitchell's Inn, nestled deep in the woods, is the perfect setting for a relaxing–maybe even romantic–weekend away. It boasts spacious old rooms with huge woodburning fireplaces, a well-stocked wine cellar, and opportunities for cross-country skiing, snowshoeing, or just curling up with a good murder mystery.
So when the weather takes a turn for the worse, and a blizzard cuts off the electricity–and all contact with the outside world–the guests settle in for the long haul.
Soon, though, one of the guests turns up dead–it looks like an accident. But when a second guest dies, they start to panic.
Within the snowed-in paradise, something–or someone–is picking off the guests one by one. And there's nothing they can do but hunker down and hope they can survive the storm.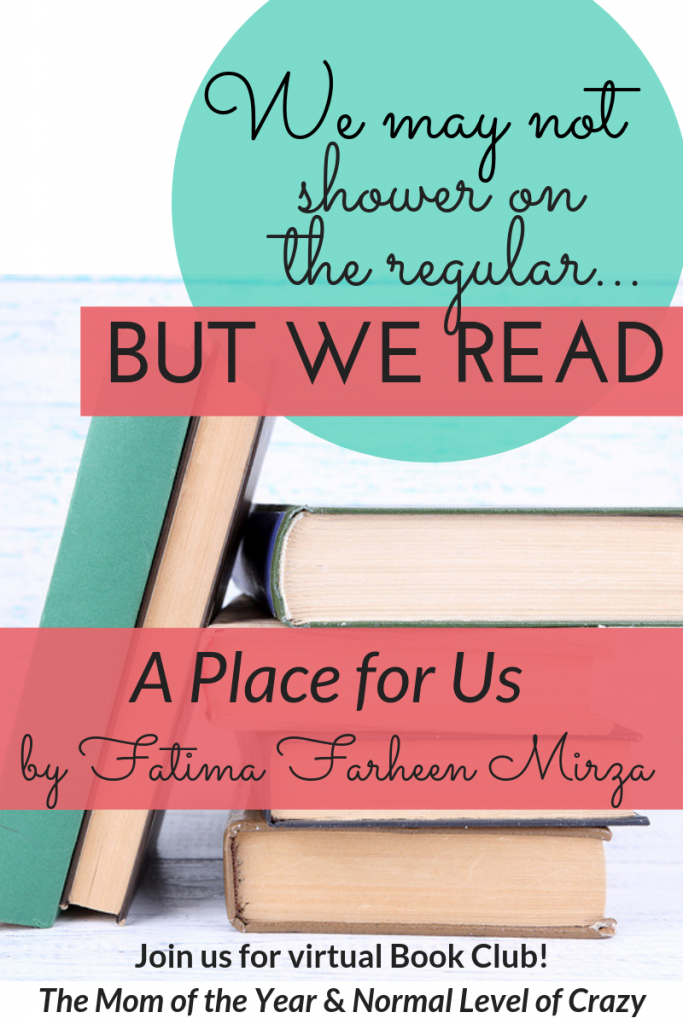 As always, we are giving away a copy of An Unwanted Guest to one of our readers! Enter by leaving a comment before 9

/14/18 at 5:30am EST

. As long as you are 18 or older and live in the continental United States, you are eligible to win!
Thanks so much to Penguin Random House for providing us with copies of A Place for Us for review and giveaway! All opinions share are always 100% our own!
The following two tabs change content below.
Meredith blogs at The Mom of the Year, where she dedicatedly earns her title one epic parenting fail at a time, offering quick, relatable laughs for fellow parents and all their empathizers. She has been part of several best-selling anthologies, featured on prominent sites such as Huffington Post, In the Powder Room and BlogHer, and loves her role as the Executive VP/Operations Manager of The BlogU Conference. When she's not breaking up fights over Legos and juice boxes, she remains fully committed to sharing a less serious look at the world of parenting.