Holy cow! January was a brutal beast! Can I get a here here?! Queue up the snow days, toss in a brutal round of winter sickness, abnormally cold temps, and this mama is DONE. As in, ready up my cozy bed and a solid pot of tea, I'll be requiring days upon days to recover from the nasty trauma of surviving the past month. Oh, and hey! While I'm cuddling in, grab a book and cozy up with us! This month? Our online virtual book club is chatting The Woman in the Window book club, and we've got so much to say. Join us, friends!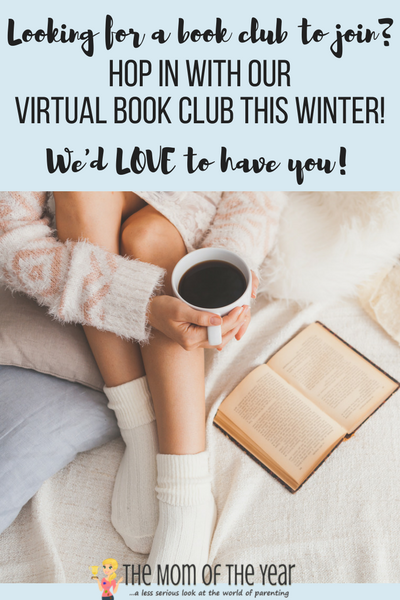 Was this book satisfying? I was prepared to not be enchanted by this book–let's be honest, this domestic noir genre has been well overdone. Yet this book commanded its own presence. The twists and turns were unexpected and pressed on through the end of the book–how delightful! Just when I thought I'd sorted the plot, I did not. The Woman in the Window was surprising AND satisfying: a rare combo. Also? I consumed the entire novel within 48 hours. With busy days and needy young children, this is a true testament to how captivating this book is!
Did you guess the ending or what was actually happening before you read the truth? I did not! I was blindsided. While I understood things were not as they seemed, I did not grasp the depth of deception that was taking place. I loved that this book left me floored until the very end!
Regarding the plot, let's talk about the twists and turns—do you think Finn dropped red herrings (false clues) on purpose to lead us off track? Do you think any misdirection added to the value of the story or only worked to amp hype? I absolutely think Finn dropped red herrings into the plot to amp up the intrigue, That said, it worked. And I didn't mind at all. I loved that this was one of the first books in ages that left me so long guessing.
Time to talk about the ending. Is the conclusion realistic? Predictable? If you can envision a better ending, what is it and why do you prefer this ending? I found the ending too picture-perfect. It seemed too simple, too neatly clean! That said, I liked it. I like that the bad guy went down and our heroine snagged another shot at life living far better than she has been!
What would you hope for Anna in the future? Ugh! What a difficult question! I love that her past while not emotionally buried, is so practically buried. While I obviously don't envy her position, she has been given a rare gift on this earth: a chance to cleanly and neatly restart her course. My hope is that she would use it. Bury what has been horrible, embrace the slivers of hope she has and give this life a solid second go.
Grab our next book club pick for FREE!
Now that we've cased out The Woman on the Window, we are tickled to introduce our pick for next month! We have so enjoyed Kristin Hannah's work in the past, and we are so very intrigued to dig into her latest offering!
Alaska, 1974.
Unpredictable. Unforgiving. Untamed.
For a family in crisis, the ultimate test of survival.
Ernt Allbright, a former POW, comes home from the Vietnam war a changed and volatile man. When he loses yet another job, he makes an impulsive decision: he will move his family north, to Alaska, where they will live off the grid in America's last true frontier.
Thirteen-year-old Leni, a girl coming of age in a tumultuous time, caught in the riptide of her parents' passionate, stormy relationship, dares to hope that a new land will lead to a better future for her family. She is desperate for a place to belong. Her mother, Cora, will do anything and go anywhere for the man she loves, even if means following him into the unknown.
At first, Alaska seems to be the answer to their prayers. In a wild, remote corner of the state, they find a fiercely independent community of strong men and even stronger women. The long, sunlit days and the generosity of the locals make up for the Allbrights' lack of preparation and dwindling resources.
But as winter approaches and darkness descends on Alaska, Ernt's fragile mental state deteriorates and the family begins to fracture. Soon the perils outside pale in comparison to threats from within. In their small cabin, covered in snow, blanketed in eighteen hours of night, Leni and her mother learn the terrible truth: they are on their own. In the wild, there is no one to save them but themselves.
In this unforgettable portrait of human frailty and resilience, Kristin Hannah reveals the indomitable character of the modern American pioneer and the spirit of a vanishing Alaska―a place of incomparable beauty and danger. The Great Alone is a daring, beautiful, stay-up-all-night story about love and loss, the fight for survival, and the wildness that lives in both man and nature.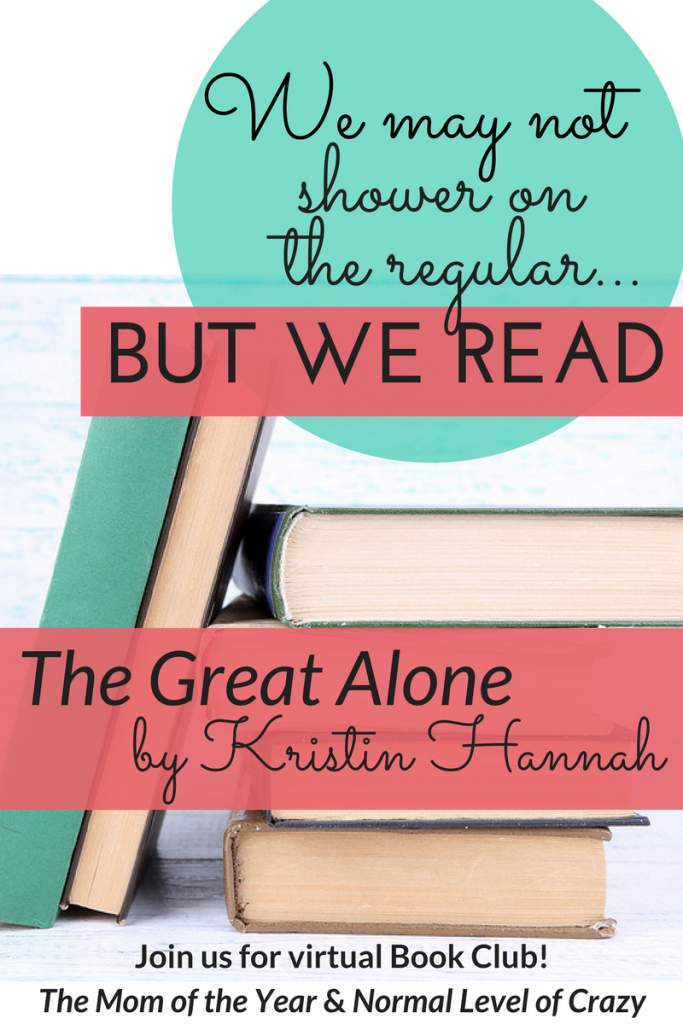 As always, we will be giving away a copy of this book: just leave a comment on this post before 2/9/18 at 5:30am EST telling us you want it! As long as you are 18 or older and live in the continental United States, you are eligible to win.
In the meantime, READ friends. Read, enjoy, and I promise you in due time these dreary winter days will make their way for a far more palatable go of our day-to-day. Hang in there, friends!
The following two tabs change content below.
Meredith blogs at The Mom of the Year, where she dedicatedly earns her title one epic parenting fail at a time, offering quick, relatable laughs for fellow parents and all their empathizers. She has been part of several best-selling anthologies, featured on prominent sites such as Huffington Post, In the Powder Room and BlogHer, and loves her role as the Executive VP/Operations Manager of The BlogU Conference. When she's not breaking up fights over Legos and juice boxes, she remains fully committed to sharing a less serious look at the world of parenting.