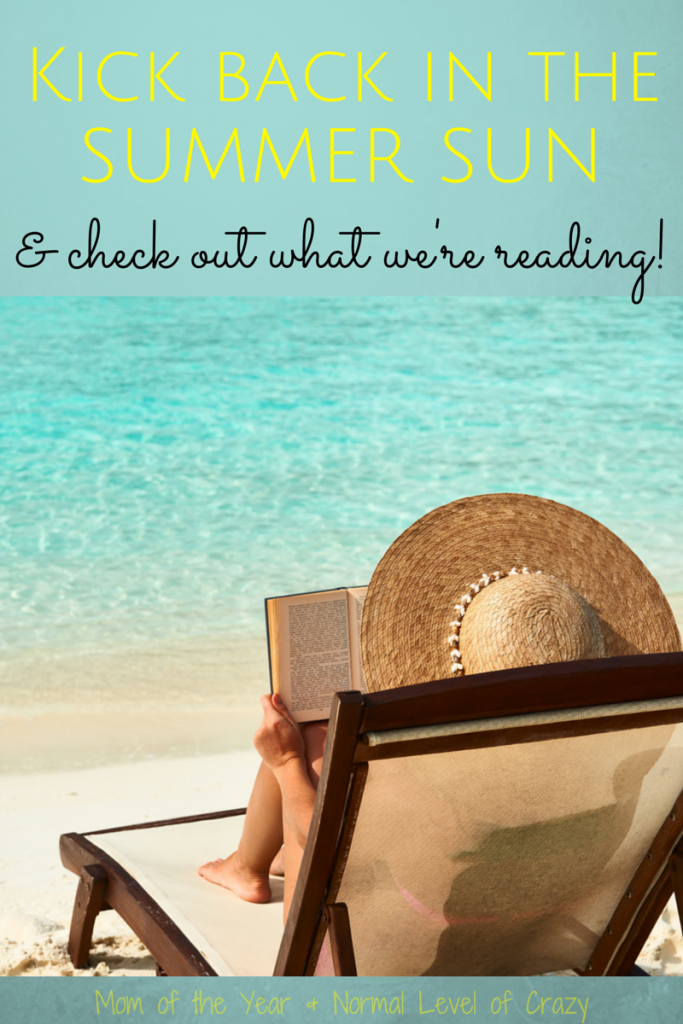 I had heard so much hype about The Nightingale by Kristin Hannah, I'll admit, I was skeptical. Could it REALLY be that good? But when Carrie of Normal Level of Crazy suggested we read it for this month's book club, it seemed as good a time as any to finally get on board. So I put the book on hold at the library and waited…
And waited…and waited…what was going on with this book?! It was such a hot commodity I couldn't even get my hands on it! It must be one epic story…
And it was. I finally caved and bought the e-version. While my old-school fingers mourned the lack of pages to turn, I got it. I got why The Nightingale is blowing so many people away with a fervor that doesn't allow it to rest on library shelves.
The Nightingale is such an incredible story because it's a story. It's a story of two sisters living in occupied France during WWII and the incredible way they lived the lives they were given. It's a story of bravery, loss, and joys. Of heartbreak, family, and passions. Flawlessly shifting between voices and points in time, it poignantly develops the characters while touching on the too-real parts of what make us human. Spanning from the atrocities of what history wreaked to the beauty of pure love, the depth of this novel astounds.
Hannah didn't write a trendy tale, flirt with a new genre or tease her audience with a fanciful style, she simply wrote a classically excellent story. One that captivates and holds readers in the way an incredible read should.
In short, I loved it. Haven't read it? Do. Have read it? What did you think??
My three favorite questions from the discussion guide:
1. The Nightingale opens with an intriguing statement that lays out one of the major themes of the book: "If I have learned anything in this long life of mine, it is this: In love we find out who we want to be; in war we find out who we are." What do you think the narrator means by this? On a personal level, has love affected your life choices? Have those choices affected who and how you love?
This was my favorite quote from the book. It's so very true. I think we most clearly see ourselves and understand who we are when we are in the depths. When we are tested, the truth of our limits and capabilities are defined.
2. Take a moment to talk about the narrative structure of The Nightingale. Why do you think Kristin Hannah chose to keep the narrator's identity a secret in the beginning and end of the novel? Were you surprised by who it turned out to be? Were you satisfied when you discovered who was narrating the novel?
This annoyed me for the sole reason that I wanted to know who it was! But I did not allow myself to peek at the ending, and thought the gentle way in which Hannah revealed the narrator, thus the end of the tale, was a brilliant way to conclude.
3. The sisters Isabelle and Vianne respond to the war in very different ways. Isabelle reacts with anger and defiance, risking her life to join the resistance against Nazi occupation. Vianne proceeds with caution and fear, avoiding conflicts for the sake of her children. Who do you admire—or relate to, or sympathize with—more, Vianne or Isabelle? Discuss your reasons.
Absolutely Vianne. I could attribute this mostly to the fact that I too have children, but truth told, my personality is more Vianne's hesitancy through and through, regardless of my children.
Please chime in and tell us what you thought of The  Nightingale! We love chatting books and want to hear from YOU!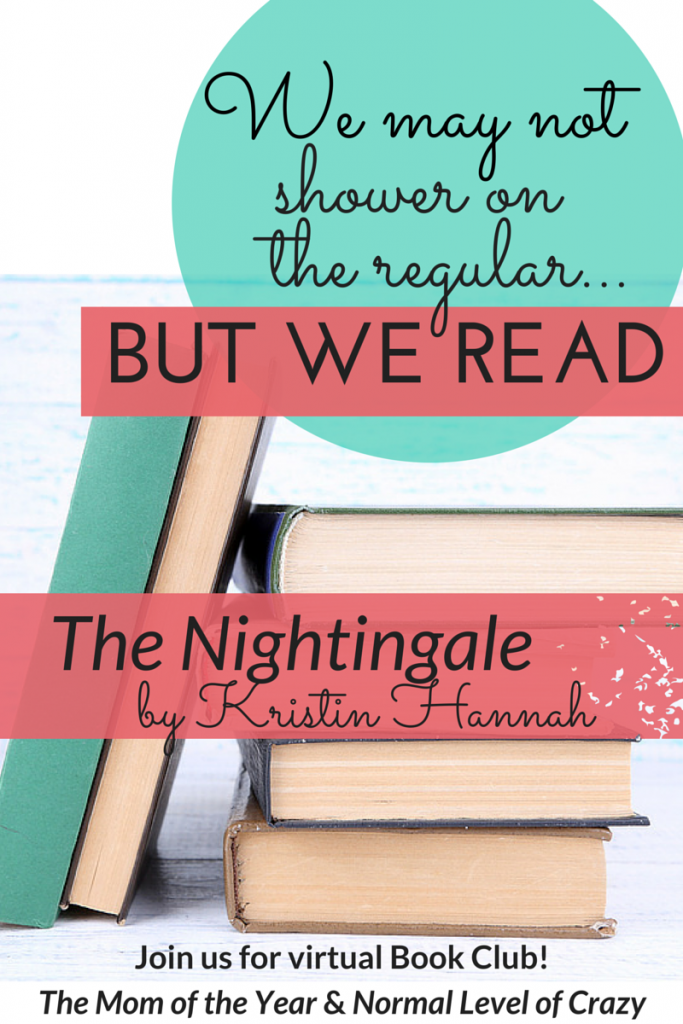 *************************************************
After a read this epic, the only way we could properly follow up is with a solid throw-back to an author who herself is epic. Welcome back, Judy Blume! How many of us spent our growing up years cozying up with her books, while mantra-ing "We must, we must, we must increase our bust"?
Judy Blume is our gal and we couldn't be more thrilled that she's back with a new novel, In the Unlikely Event.
In 1987, Miri Ammerman returns to her hometown of Elizabeth, New Jersey, to attend a commemoration of the worst year of her life. Thirty-five years earlier, when Miri was fifteen, and in love for the first time, a succession of airplanes fell from the sky, leaving a community reeling. Against this backdrop of actual events that Blume experienced in the early 1950s, when airline travel was new and exciting and everyone dreamed of going somewhere, she paints a vivid portrait of a particular time and place—Nat King Cole singing "Unforgettable," Elizabeth Taylor haircuts, young (and not-so-young) love, explosive friendships, A-bomb hysteria, rumors of Communist threat. And a young journalist who makes his name reporting tragedy. Through it all, one generation reminds another that life goes on.
In the Unlikely Event is vintage Judy Blume, with all the hallmarks of Judy Blume's unparalleled storytelling, and full of memorable characters who cope with loss, remember the good times and, finally, wonder at the joy that keeps them going.
As always, we are giving away a copy to one reader! As long as you live in the continental United States and are 18 or older, you are eligible. Leave a comment on this blog post telling us you want to read In the Unlikely Event before 7/10/15 at 5:30am ET and you will be entered in the random drawing!
However you get your hands on In the Unlikely Event, friends, snatch it up and read with us! We can't wait to spend the month with Judy Blume! And make sure to tune in next month, on 8/7/15 to chat it up AND HEAR OUR BIG ANNOUNCEMENT. We have something really fun (and BIG!) planned for our August book club and can't wait to share it with you!
The following two tabs change content below.
Meredith blogs at The Mom of the Year, where she dedicatedly earns her title one epic parenting fail at a time, offering quick, relatable laughs for fellow parents and all their empathizers. She has been part of several best-selling anthologies, featured on prominent sites such as Huffington Post, In the Powder Room and BlogHer, and loves her role as the Executive VP/Operations Manager of The BlogU Conference. When she's not breaking up fights over Legos and juice boxes, she remains fully committed to sharing a less serious look at the world of parenting.