Happy holidays, friends! I'm a bit of Christmas nut (read completely obsessed with this season), so while things are hopping, I'm loving all the fun parts of the hustle and bustle. One of my favorite seasonal treats is curling up with a delicious Christmas book by my tree and getting lost in a holiday story, and we've got a special one we're introducing for our December virtual book club below! But before we dig into our yuletide pick, Carrie of Normal Level of Crazy and I are here to chat up our latest read–thanks for joining us for our The Stolen Marriage book club meeting!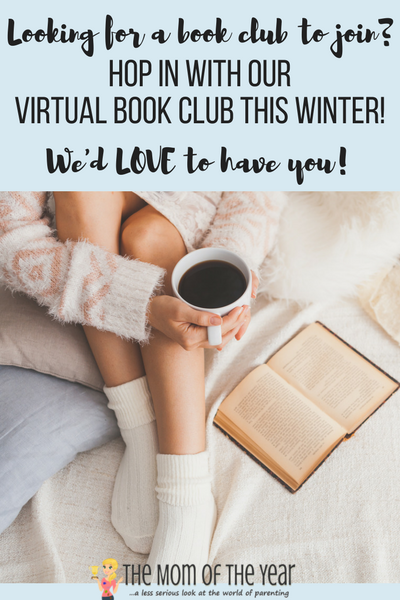 I've so enjoyed reading Diane Chamberlain in the past and was intrigued by this new title. Historical fiction is my favorite genre, as I love the way it exposes realities of time period through relatable, personalized tales. While my eyes always glazed over during high school history classes, historical fiction novels allow me to explore and experience the past while I learn. An anthropologist at heart, I am so taken with this genre, and The Stolen Marriage did not disappoint. I loved learning more about how both segregation and the polio epidemic would have actually been experienced in a 1944 Southern community.
If you had been in Tess' shoes while initially missing Vincent, and later discovering a pregnancy, what would you have done the same or differently? How much did her mother and Vincent's parents play a role in her choices and their relationship? This is hard to answer as her culture was so very different than mine. Not living amidst a tight-knit ethnic community nor living in her far more conservative time period, it is far easier for me to say I would have been open about my pregnancy. I can see how running away felt like the only option, especially after her mother's reaction (which I found to be so hurtful and disappointing!) I loved how close the two families were, but I can't imagine the pressure this put on all of Tess' decisions. The standard of maintaining a blissful family life for the four people who made up her world was a hefty weight to carry.
How do you think the polio epidemic would have been handled differently had it not been in the midst of World War II? Obviously, a lack of resources significantly impacted treatment supplies and options, but I was wowed by the firm sense of community and support that allowed the town to band together to create and maintain the hospital. I wonder if this pitch-in attitude and selflessness would have been so prevalent if the nation had not been in crisis? And if we would ever find such mutual sacrifice in our communities today?
(this question borrowed from Diane Chamberlain's Reading Guide) What do you think of Reverend Sam? Can he truly speak to the dead or is he simply trying to comfort Tess? Does it matter whether or not his "powers" are authentic? I loved Reverend Sam, and I don't think the reality or capacity of his work mattered at all. What mattered is that she believed it and it brought her comfort. He was a kind and caring soul willing to selflessly give of himself, and that is such a beautiful thing in this world.
Discuss the differences between Tess and Henry, as well as why their marriage worked and did not work. Oddly enough, they were friends. Within this friendship, they both cared about and respected each other, and this is the reason their marriage initially "worked" despite the fact that they both had their secrets and weren't in love with each other. However, it was these secrets and lack of love that prevented a lifelong happy union.
What role did Adora play in the novel? I loved Adora. So much. She had an uncanny way of not only knowing the truth but revealing it to people without ever directly stating it. She worked to not only edge the characters forward in their lives, but to tether them together as needed. Incredibly cool lady!
***SPOILER ALERT! Skip down a few lines if you haven't read the book, but plan to!***Did you in any way anticipate the truth of what was going on with Henry? Nope. Not at all. Sure, I suspected an affair, but I thought it was a gay affair with Zach. I was definitely surprised!
**********************************************
Now that we've wrapped up our The Stolen Marriage book club meeting, get ready to delight in a Christmas read with us. Mr. Dickens and His Carol has been getting so much buzz, and we're excited to not only read it with you but to give away a free copy to one of you! To enter for the free copy, leave a comment on this blog post telling us you'd like the book before 12/8/17 at 5:30am. As long as you are 18 or older and live in the continental United States, you are eligible to win!
Laced with humor, rich historical detail from Charles Dickens' life, and clever winks to his work, Samantha Silva's Mr. Dickens and His Carol is an irresistible new take on a cherished classic.
Charles Dickens is not feeling the Christmas spirit. His newest book is an utter flop, the critics have turned against him, relatives near and far hound him for money. While his wife plans a lavish holiday party for their ever-expanding family and circle of friends, Dickens has visions of the poor house. But when his publishers try to blackmail him into writing a Christmas book to save them all from financial ruin, he refuses. And a serious bout of writer's block sets in.
Frazzled and filled with self-doubt, Dickens seeks solace in his great palace of thinking, the city of London itself. On one of his long night walks, in a once-beloved square, he meets the mysterious Eleanor Lovejoy, who might be just the muse he needs. As Dickens' deadlines close in, Eleanor propels him on a Scrooge-like journey that tests everything he believes about generosity, friendship, ambition, and love. The story he writes will change Christmas forever.
I know! This sounds like such a sweet Christmas story, and I'm so looking forward to reading it. Thank you to Flatiron Books for providing copies for our review (all opinions are always 100% our own) and one for a giveaway to one of you. Make sure to leave a comment below for your chance to win a copy of Mr. Dickens and His Carol and happy Christmas reading, friends!
The following two tabs change content below.
Meredith blogs at The Mom of the Year, where she dedicatedly earns her title one epic parenting fail at a time, offering quick, relatable laughs for fellow parents and all their empathizers. She has been part of several best-selling anthologies, featured on prominent sites such as Huffington Post, In the Powder Room and BlogHer, and loves her role as the Executive VP/Operations Manager of The BlogU Conference. When she's not breaking up fights over Legos and juice boxes, she remains fully committed to sharing a less serious look at the world of parenting.