***Thank you to Alex Berger of The Berger Bungalow for writing and sharing this post about the juggling act with us. This topic, as an entrepreneurial mama, is very near and dear to my heart!***
Any mom or dad knows that being a parent is practically a full time job as is, so is it possible to make money while being a full time mom? A lot of people think that it is impossible, but I am here to tell you that if you put your mind to it, you can do it! Over the years, I have slowly figured out how to run a business while still being a present full time mom. It takes a lot of work, but it is possible and today, I wanted to share with you my best tips on how to make a success of the juggling act.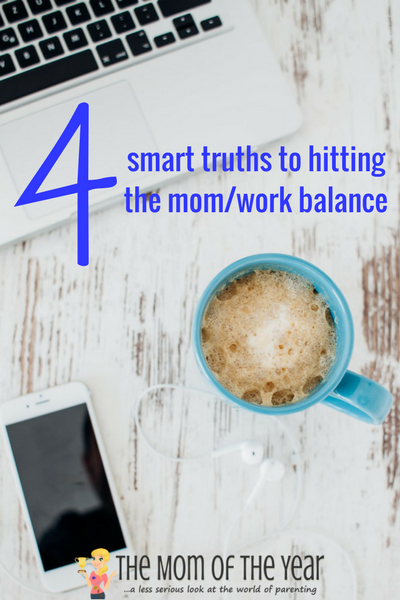 4 Smart Steps to the Juggling Act:
Don't ask too much of yourself
This is a common mistake that most people make: they ask too much of themselves. You need to get your tasks at home and at work done, but if you put too much on yourself at once, you will get overwhelmed and eventually end up getting burnt out. When you have a lot on your plate, I know that it is first nature to go into a 'get it all done' mode, but most of the time when that happens, you end up exhausted. As a mom, this cannot happen because after (or between) work, you are tending to your kids and they need you to be awake and ready to go. So, how can you avoid this or how can you stop asking too much of yourself? Keep reading!
Hire out what you need help with
I know that hiring out help can sometimes feel like a failure. When I get really overwhelmed and have too much on my plate, my friends always tell me to hire out what I can in order to lessen my load. If I hire a babysitter for a day, or hire someone to help me manage my website, it's not a failure. Instead, I look at it as an accomplishment. I am doing so well in my work that I am able to help others find work in order to support their families. That's not a failure at all.
Managing a website can be very tedious. Writing posts, promoting your website, taking pictures, coming up with material, and completing other tasks takes so much time that I am unable to do everything myself. If you are in the same boat as I am, consider hiring out what you need help with. Get a VA, hire writers to help, or hire someone to improve your website so that you are able to rank higher on search engines. This is a useful option for a lot of people because marketing and search engine optimization is constantly changing and a lot of moms and workers do not have time to keep up with the newest trends.
Led by brothers, Matt and Dan Anton, NJ SEO is skilled in SEO, PPC, social media, software creation, industry-specific strategies, blogger outreach, public relations, and more. Their goal is to get you in the top rankings on Google, in order to turn your clicks into profits. I don't know about you, but I want someone with goals like that on my side! This family-run business with a team of 27 individuals has over 1,760 first place rankings to date and hundreds of positive reviews to look through for those that like to be confident before hiring someone to help you out.
When you hire help, take pride in the fact that you are able to help people support their families and in turn, you are able to focus on the tasks that you really enjoy.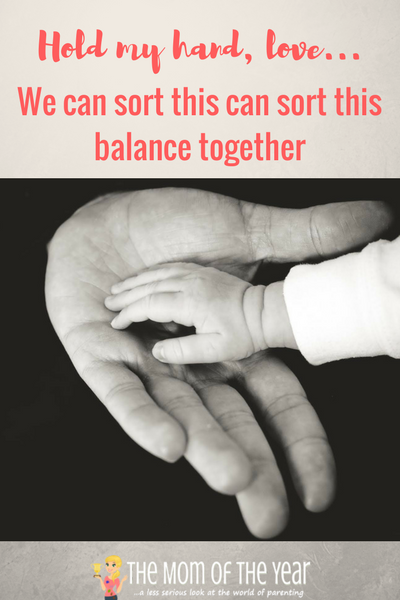 Make lists
I don't think I would be able to survive without lists. Each week, I recommend making a list of everything you need to get done. Separate the list into 'home' and 'work.' Then, for each day, make a reasonable list of what you can get done and mark your top tasks that you need to get done. Doing this will limit your stress, improve your productivity, and keep you organized amidst the juggling act. As you cross your 'to dos' off, you will feel powerful and accomplished – it is the best feeling!
Don't forget about your needs
Between work, kids, and taking care of your home, when do you have time for yourself? It's a juggling act for sure. Each week, or each day if that is possible, schedule some time for yourself. No matter if it is something as small as dinner with your significant other, a bath, or 20 minutes to watch your favorite reality television show, make sure to focus on yourself in some way because it is really important.
Another way you can focus on your needs is by joining a tribe of like-minded individuals. Surround yourself with a group that knows what you are going through and can relate to your accomplishments and your problems. This is so important so that you do not keep all of your emotions inside, which can lead to an explosion. Having a group to chat with that understands what you are going through is essential to success.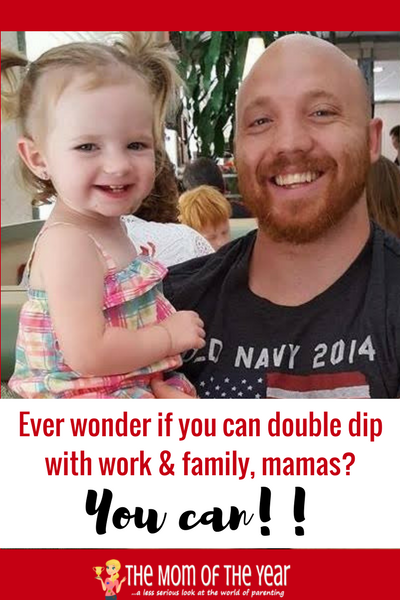 Is making an income while being a mom a hard juggling act? Yes! It definitely is. But, it is possible and if you put your mind to it, you can do it! What are your biggest fears when it comes to making an income while being a present mom? I want to hear your thoughts below!
The following two tabs change content below.
Meredith blogs at The Mom of the Year, where she dedicatedly earns her title one epic parenting fail at a time, offering quick, relatable laughs for fellow parents and all their empathizers. She has been part of several best-selling anthologies, featured on prominent sites such as Huffington Post, In the Powder Room and BlogHer, and loves her role as the Executive VP/Operations Manager of The BlogU Conference. When she's not breaking up fights over Legos and juice boxes, she remains fully committed to sharing a less serious look at the world of parenting.