***Thank you to Grand Lux Cafe for hosting my family and sponsoring this post so I can tell you about this fun way to celebrate Mardi Gras!***
Despite the low temps putting a chill on things, there are lots of fun things to celebrate in February. Valentines Day, of course, but don't forget about Mardi Gras. And did you know that February 21 is also National Sticky Bun Day? True story. And if you're any thing like me, celebrating these special days is a super way to keep the fun rolling while we're hibernating down in these winter months!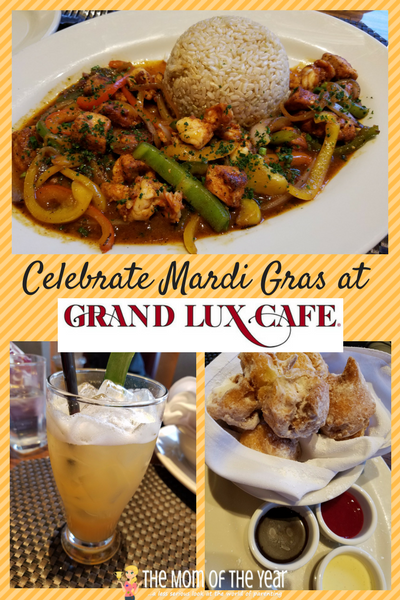 So when Grand Lux Cafe invited my family to brunch this past weekend to taste their menu items honoring these occasions, we were only too happy to visit. The kids were very excited for our "family Valentine's date" and carefully selected some fancy outfits–my daughter in a Fourth of July dress (holiday confusion is a bit of an issue) and my son in his good Star Wars shirt. In short, we were styling.
How did we celebrate Mardi Gras?
We kicked off our brunch with strawberries for the kids and artisan drinks for the adults. I was most especially taken with my beverage, a Bourbon Smash, which in honor of Mardi Gras, Grand Lux Cafe gave me the recipe to share with all of you! You're going to want to give this one a try because it's seriously delicious.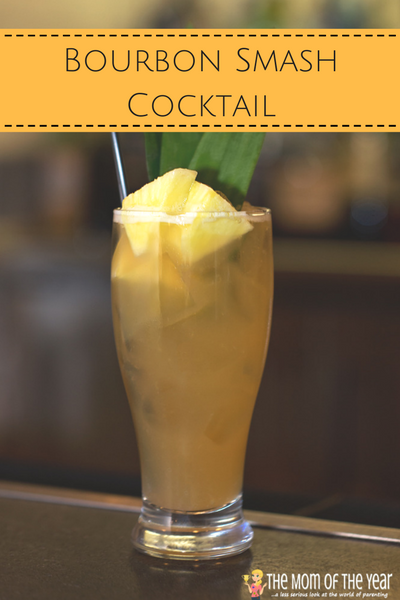 Continuing to celebrate Mardi Gras, I ordered the Cajun Shrimp & Chicken Jambalaya, which I loved. Not only does it satisfy the high-protein component of my diet, but since Grand Lux Cafe makes everything fresh and to-order, I was able to sub in brown rice for white rice. The dish was incredibly tasty, and the portion so generous I took home enough for another full meal. When we next return to Grand Lux Cafe, I am definitely ordering this dish!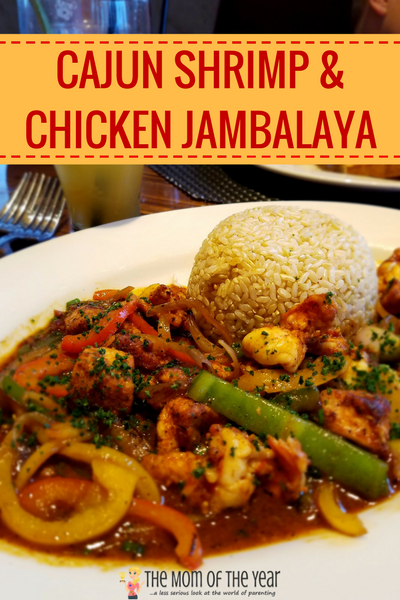 And what would any Mardi Gras celebration be without some melt-in-your-mouth hot New Orleans Beignets? Grand Lux Cafe is known for this treat and it's one of the four desserts on their menu they encourage you to order early on in your meal since they are baked fresh to order and take 30 minutes to prepare. The beignets are a perfect way to celebrate Mardi Gras, and are also a must-order any time you visit Grand Lux Cafe!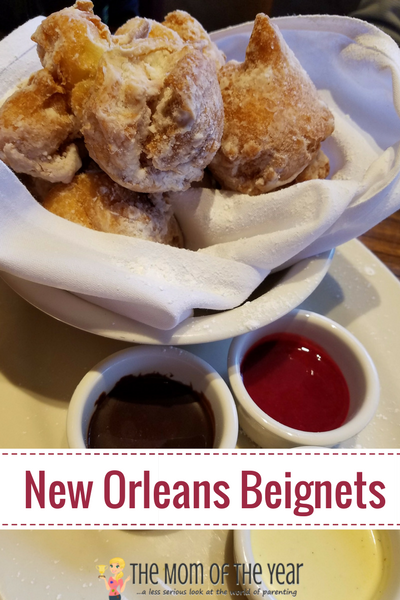 Of course we also ordered the Warm Sticky Bun Bread Pudding to get in the spirit of National Sticky Bun Day, coming up on Tuesday, 2/21/17. This dessert is tremendous–creative, yummy and the perfect sweet touch to cap off a meal. Dying to try it but can't get to Grand Lux Cafe soon enough? No worries! To tide you over until you can pay the restaurant a visit, Grand Lux Cafe is allowing me to share the recipe for this special treat here with all of you so you can give it a go at home.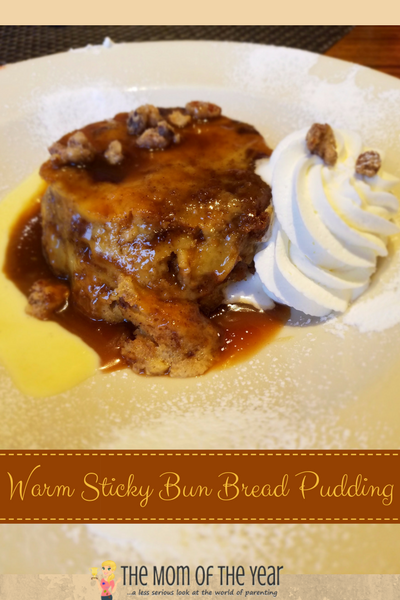 Warm Sticky Bun Bread Pudding Recipe:
Ingredients
1 lb. Brioche or Challah
8 oz.(2 Sticks) Melted Butter
1/3 Cup, packed Brown Sugar
1/3 Cup Sugar
1 tsp. Cinnamon
¼ tsp. Nutmeg
¼ tsp. Salt
2 Cups Milk
2 Cups Heavy Cream
4 ea. Eggs
4 ea. Egg Yolks
½ C. Sugar
1 tsp. Vanilla Extract
Directions
Cut the bread into 1" cubes.
Place the bread cubes into a large mixing bowl.
Combine the butter, sugars and spices in a mixing bowl, whisking to combine completely.
Pour the mixture over the bread, tossing to fully coat the bread cubes with the mixture.
Spread out into a 9×13 baking dish.
Bake at 350° for 15 minutes, or until golden brown. Be sure to stir the bread cubes once or twice while toasting.
While the bread is toasting, make the custard.
Whisk all ingredients together until evenly combined.
Once the bread has toasted, remove the pan from the oven.
Pour the custard over the bread cubes.
Allow the mixture to sit for 10-15 minutes before cooking.
Cover the pan with aluminum foil and place into a 300° oven.
Bake for 20 minutes.
Remove foil from pan and continue to bake for an additional 20-25 minutes, or until light golden brown and the custard has set. You can test this by inserting a paring knife into the center of the pudding. If the knife comes away clean, or with very little pudding clinging to it, the pudding is ready.
Allow the pudding to cool for at least 30 minutes before serving.
To serve: Top the pudding with toasted pecans and warm caramel sauce. Serve with either vanilla ice cream or crème anglaise.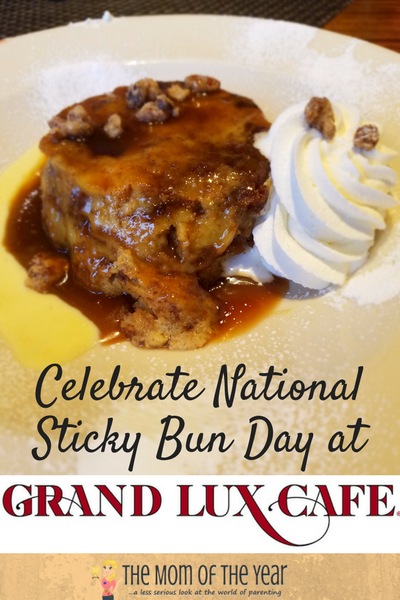 Now that you have some great recipes in hand and the latest on the bites at Grand Lux Cafe, it's time to go celebrate Mardi Gras and National Sticky Bun Day the delicious way. Enjoy, friends, and I can't wait to hear about your fun treats!
The following two tabs change content below.
Meredith blogs at The Mom of the Year, where she dedicatedly earns her title one epic parenting fail at a time, offering quick, relatable laughs for fellow parents and all their empathizers. She has been part of several best-selling anthologies, featured on prominent sites such as Huffington Post, In the Powder Room and BlogHer, and loves her role as the Executive VP/Operations Manager of The BlogU Conference. When she's not breaking up fights over Legos and juice boxes, she remains fully committed to sharing a less serious look at the world of parenting.