***Thank you to Environmental Litigation Group, P.C. for sponsoring this post so I could fill you in on their Kindness Campaign and how to create the perfect gift for a cancer patient.***
This is a poignant topic for me to write about, readers. As my own mother took her exit from this earth only within the past few years after battling a cancer diagnosis, trying to figure out what to give someone fighting cancer is all too familiar. I distinctly remember wanting to give her something, anything, to help ease her pain and make her a bit more comfortable, but I ran out of ideas pretty quickly.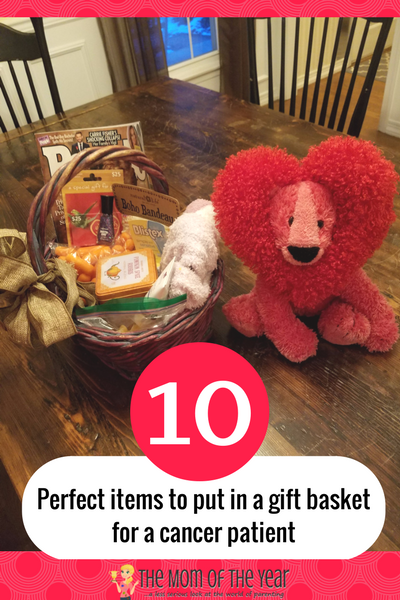 When the Environmental Litigation Group, P.C. told me about their Kindness Campaign, I was all too happy to get on board. The aim of the campaign is simple: put a smile on the faces of those who are battling cancer. Participation is easy too: grab a basket and put together the perfect gift for a cancer patient. Many cancer patients struggle with losing income and it's harder for them to keep up with day-to-day tasks, like cooking and cleaning. By giving them a basket of appreciated goodies or bringing them a meal, you can offer welcome help and much-needed encouragement to both them and their families.
I know, this sounds fantastic, but…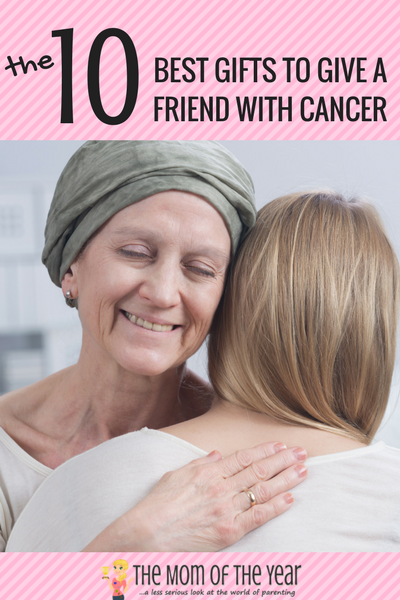 What items should I put in a gift for a cancer patient?
Thanks to this helpful list compiled by the Environmental Litigation Group, P.C., knowing what to put in your gift basket is easy-peasy. And speaking from my own experience with my mother, I can vouch that these are all super ideas–that will be appreciated!
Raw and cooked vegetables. Knowing what food items to take my mother was tricky; she was eating so little, but so many foods made her sick! Carrot and celery sticks were some of the few foods she could tolerate. And whether you are taking cooked or raw veggies, make sure to fully prepare whatever you take to save the cancer patient from extra work (i.e. clean, cut, mash, etc.)
Fresh fruits. Don't be afraid to ask the cancer patient what foods they enjoy. My mom went through a time where she had an appetite for clementines, so we always took several of these along while visiting her. As with the vegetables, take the time to prepare the fruits by cleaning, cutting and peeling them before gifting them.
Proteins. This one can be a bit dicey. Before purchasing and preparing meat, I would take a minute to check in with the cancer patient. Protein is so important, but many suffering from cancer have trouble tolerating meat. Go ahead and try some other sources of protein that are easy to gift (and easy to pull out when appetite allows), like nuts, greek yogurt, or edamame.
Tea. A box of herbal or green tea could be a lovely gift–if the patient is up for it, offer to make and share a cup with her during your visit. Ginger root tea is also a great idea, as ginger can help settle upset tummies.
"Gentle" sweets. Candy and sugar can often be overpowering for a cancer patient. Consider healthier alternatives that will be easier on their stomachs. Foods such a honey (a natural immune booster!), crystalized ginger or trail mix made with dried fruits and nuts are a nice addition to your gift basket.
Cozy socks, a fluffy robe or blanket. Treatment and inactivity can lead to reduced circulation, so a pair of soft, snuggly socks to keep those tootsies warm makes a great gift for a cancer patient. Plush robes and blankets also help to keep them warm. My mother's favorite gift was a knitted shawl a friend had made for her–it worked to keep her warm and feel loved at the same time!
Skincare products. Dry skin often results from chemotherapy and radiation treatments, so pampering lip balm and lotions make for thoughtful gifts. Just make sure they are unscented–cancer patients can be very sensitive to odors which make them feel sick.
Headwear. Chemotherapy can cause patients to lose their hair, so giving them a pretty hat or scarf to cover their head can help keep them warm–especially when in air-conditioned hospital or treatment rooms!
Books, movies and magazines. While undergoing treatment, cancer patients often find themselves with oodles and oodles of time to pass on their hands. Give them distractions to help entertain them and lift their spirits as they sit and wait or spend time in bed coping with symptoms.
Gift cards. There are so many great ones you can purchase for your basket: restaurant (no need to cook), juice bars (for vitamin-packed beverages when tolerating food is hard), massage (to soothe sore muscles), grocery store (to purchase the specific foods they'd like), Kindle (they can easily buy and upload books) or others–use your imagination!
How did putting our basket with a gift for a cancer patient go?
I was so proud to involve the kids in this project! While they are too young to remember their grandma being sick, I explained that many other people have the same illness she did. We talked about how when you feel sick, it's nice to get small treats to pick you up so you can feel better. We discussed how having someone else take care of you by bringing you food can be such a help. As we are always on the lookout for ways to teach our children compassion and concern for others, this Kindness Campaign was the perfect fit!
Then, they got to work…
And the finished product!
My daughter and I took a special ladies' trip to the grocery store to select items for our basket, and both my children had fun filling and preparing it for drop off. I asked them each to write and include a special note for the basket. While as a five year old and seven year old, their words were far simpler, I love the message Environmental Litigation Group, P.C. suggests when gifting your basket, "You are strong, you can do this. I made this basket for you because I wanted to help you out. Please accept it as a gift for your constant battle with the cancer."
Beautiful words. Beautiful gesture–one that will mean so very much.
So hop in on the Kindness Campaign now, friends. Take a minute to put together a gift for a cancer patient. Join the mission and spread kindness.
Primarily focused on cases dealing with asbestos-related injuries, Environmental Litigation Group handles cases with diligence, personal approach, proactive counseling and advocacy through extensive experience. Founded in 1990 and located in Birmingham, Alabama, the law firm provides legal representation nationwide and builds a trust-based relationship with each client. Offers free consultations.
Image credit: depositphotos.com, image ID:134299102, copyright:photographee.eu
The following two tabs change content below.
Meredith blogs at The Mom of the Year, where she dedicatedly earns her title one epic parenting fail at a time, offering quick, relatable laughs for fellow parents and all their empathizers. She has been part of several best-selling anthologies, featured on prominent sites such as Huffington Post, In the Powder Room and BlogHer, and loves her role as the Executive VP/Operations Manager of The BlogU Conference. When she's not breaking up fights over Legos and juice boxes, she remains fully committed to sharing a less serious look at the world of parenting.