*** Thank you to ACME for sponsoring this post so I can fill you in on their new partnership with Sunoco where you can earn gas rewards points by grocery shopping.***
There are two things I spend a considerable amount of money on monthly, groceries and gas. I know I can't be alone in saying I wish I could to save more money on these Two G words. Right now, with the extra food needed for the holidays, and traveling to and from relatives, many budgets can be quickly taxed by these expenses. But don't be discouraged! ACME just started a new Sunoco Gas rewards program in partnership with Sunoco that will help you save money on BOTH gas and groceries. Now every time you shop at ACME, you are earning Rewards Points to help you save money on gas.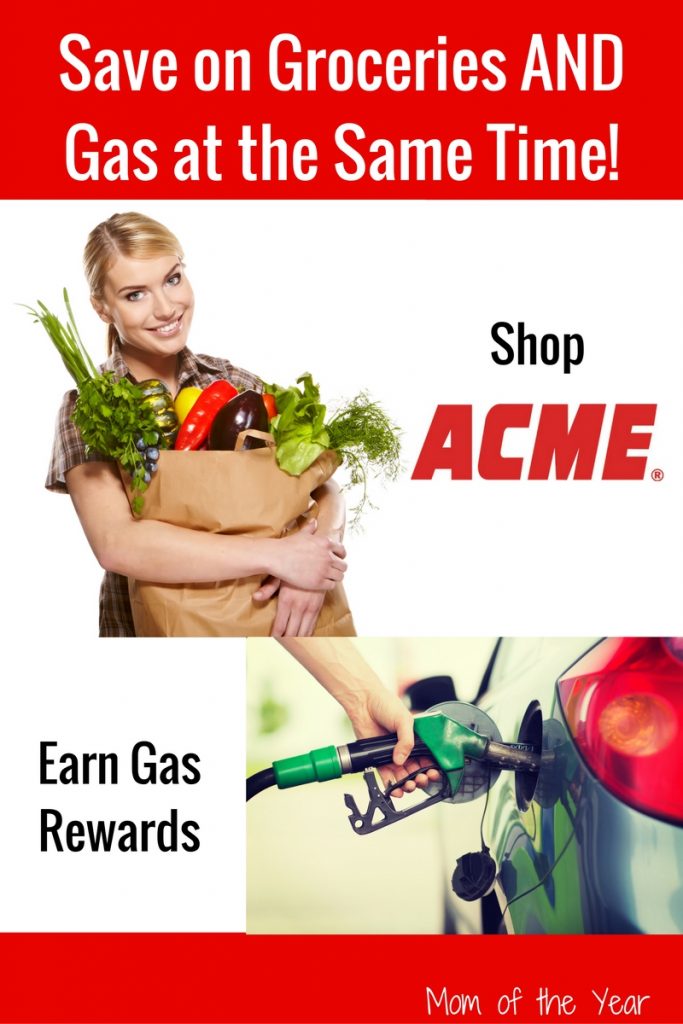 ACME launched its Gas Rewards program to shoppers in the Connecticut, Delaware, Maryland, New Jersey, New York and Pennsylvania markets on November 4, in partnership with Sunoco gas stations. So what does that mean for you, moms? Everything you buy at ACME, including pharmacy and gift card purchases, can earn you up to $1.00 per gallon in gas rewards at participating Sunoco stations. Earn gas money while grocery shopping!

I don't know about you but every year around this time every year my grocery budget goes out the window. I blame it partially on the fact that I have my son's birthday and Thanksgiving to host every year within a week of each other (cue exhaustion).  In the midst of all that exhaustion is forgetfulness, which means I'm basically at the food store every three days picking up what I should have gotten a few days ago. The fact that I can earn gas rewards points while grocery shopping is fantastic, especially since I'm at the grocery store so often. I love that I don't have to go to one specific gas station either; I can find any participating Sunoco to redeem my gas reward points. ACME makes it so easy to keep track of what I've spent that it's effortless for me to get gas rewards!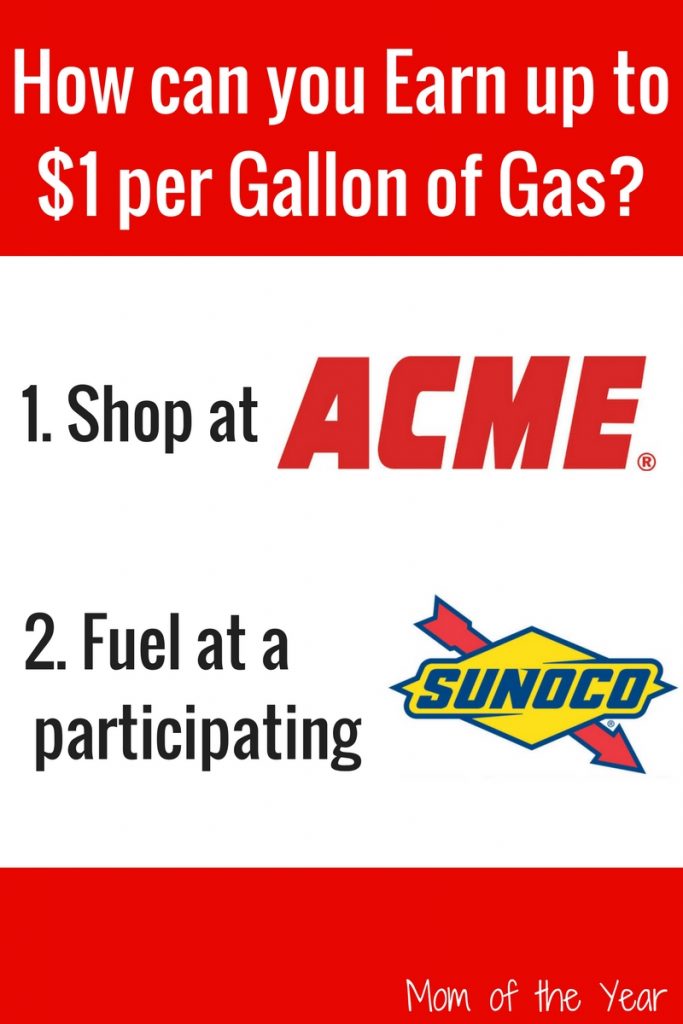 How do you enroll for ACME's program with Sunoco to earn gas money while grocery shopping?
Sign up at www.acmemarkets.com or download the ACME app for iOS™ and Android® devices.
Once you enroll, your gas points will begin accumulating at every shopping trip!
If you are already a loyal ACME shopper, you most likely already know about MyMixx. MyMixx is a savings program that adapts coupons and sales specifically for you! Current customers are eligible to start earning rewards for gas points without any additional sign up.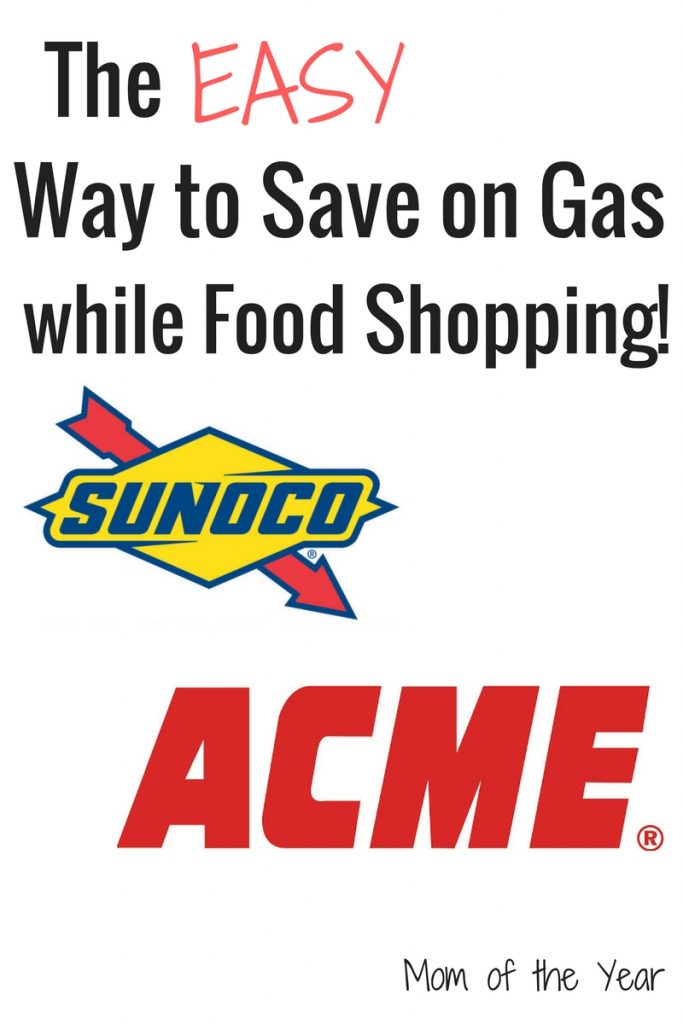 Gas and groceries are both necessities that we all look for ways to save on; gassing up a minivan or SUV is not a thrifty event. Our family not only has an SUV, we have a truck as well. So whenever I get gas, I easily pay the same as my weekly food budget. It makes me want to cry. Knowing that I can shop at ACME while redeeming gas rewards at Sunoco puts my mind at ease. Now that you know how easy it is to start earning rewards, go save on gas. Earn gas money while grocery shopping!
*** While ACME sponsored this post, all opinions about the amazing Gas Rewards program are my own ***
The following two tabs change content below.
Lindsay Houser
When Lindsay isn't fielding three-nager temper tantrums and scraping Play-Doh off the floor, her passions are the great outdoors, cooking, creating, and healthy, holistic living.
Latest posts by Lindsay Houser (see all)