***I'm delighted to share this annual list of the best holiday gifts for busy moms with all of you, and thank you to all the participating brands who sent products my way so I could test them out and share my honest review in this gift guide!***
Gear up, friends, because the holidays are upon us, and it's time to ROLL! We can ace this out, all of it–the baking, shopping, parties, decorating–even that beastly nosebleed-inducing wrapping. But it wouldn't hurt to have a little help as we tackle it. That's where this handy-dandy gift guide (and the others following later this week–stay tuned!) comes in. I have personally checked out all of the items listed here and have given them the Mom of the Year seal of approval as the best holiday gifts for busy moms.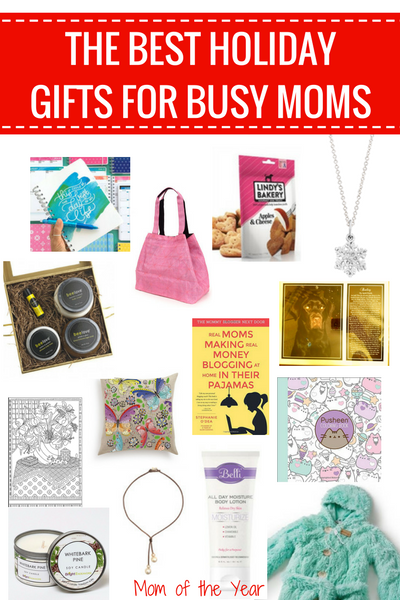 Save yourself the hassle of fighting through the mall crowds in search of the perfect gift, and go ahead and snag these finds with confidence. And as a sweet bonus, a bunch of these goodies are up for grabs in the giveaway below, so be sure to enter and score some free gifts to save yourself some money this holiday season!
The best holiday gifts for busy moms:
For busy moms who want to "get it together":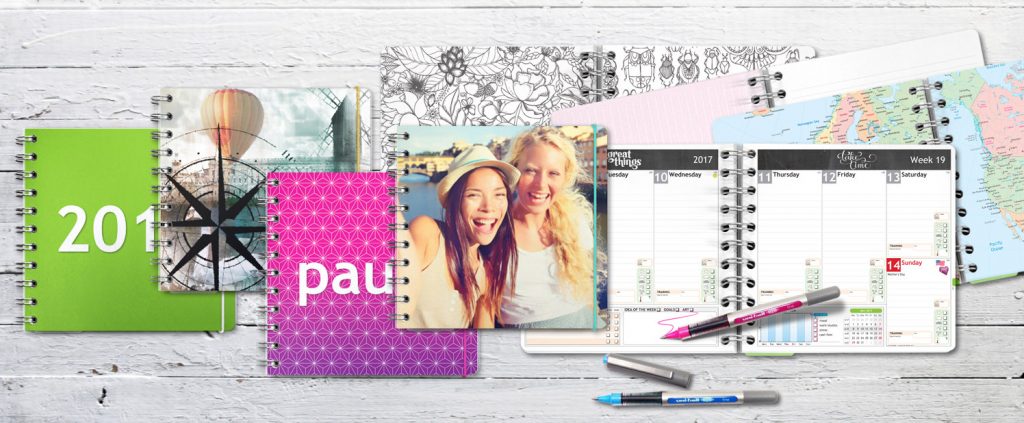 My personal planner and I are tight. A few years ago I hooked up with Personal-planner.com, and I've never looked back! I love how easy it is to customize and design the planner that is EXACTLY what you need to organize your busy life. Their user-friendly website makes it easy to choose between different sizes and inlay designs, or have your own pictures on the cover if you like. Also, you choose what month you want your planner to start–they don't come more personalized than this. A voucher to design one of these planners is the perfect gift for a busy mom who could use a hand getting herself together a bit!
***********************************************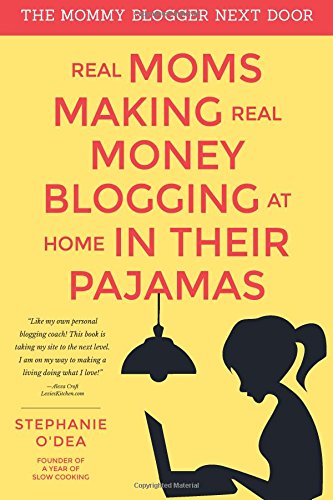 Please meet the cutest, smartest fellow mom out there, friends–hello Stephanie O'Dea! I love her story: in 2008, stay-at-home-mom Stephanie O'Dea was determined to figure out a "legitimate way" to earn a living from her kitchen table with absolutely no money down. On a whim, she decided to write online about one of her favorite things: her Crock-Pot Slow Cooker. This simple idea has since turned into a highly successful website, New York Times best-selling cookbooks, numerous television appearances, and a bonafide career. But, according to O'Dea, the best part is that she can do it all from home, in her fuzzy slippers, while caring for her three children. She took all of this experience and know-how and created a book to help other mommas in the shame shoes (er, slippers!), Real Moms Making Real Money Blogging At Home In Their Pajamas. If you know a mom who would like some help game planning her game, grab a copy of this book for her!
For busy moms who'd like to sport something a bit fancy: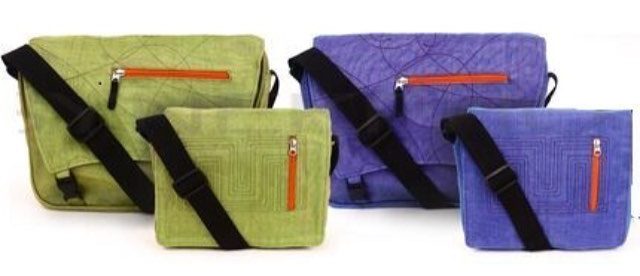 NET Effects wows me with their gorgeous mission and their gorgeous bags. It's a fair trade, women-run socially conscious business with a vision to bring fun, fabulously designed, carefully crafted, fashion conscious handbags and totes to savvy shoppers and international markets while championing sustainable and positive change for the disenfranchised of Cambodia. They provide quality training, great work environments, good wages, dignity and economic freedom. Shop this brand and give back at the same time. It's a win-win!
***********************************************

Wendy Mignot offers a gorgeous line of fine pearls and leather jewelry. Each piece is artfully and uniquely elegant. I can't say how many compliments I have gotten every time I've worn my Hope Freshwater Pearl Necklace (100% of the profit is donated to to Seymour Pink)! This brand offers several different collections, so make sure to shop them all to find your favorites.
***********************************************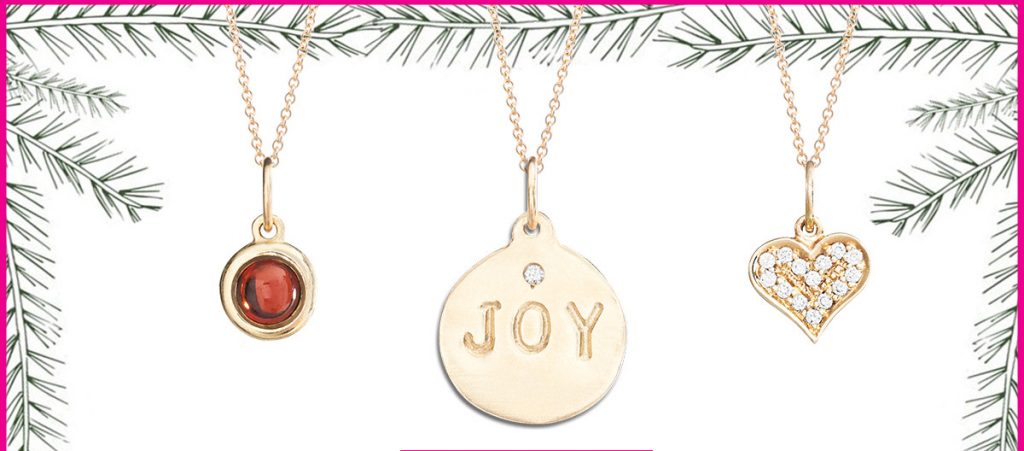 Helen Ficalora specializes in timeless pieces crafted from beautiful yellow, pink and white gold with diamond accents reflect an appreciation for nature and organic form. The collection offers unique and customizable jewelry and is known for being the pioneer of the alphabet-charm craze. I cherish my own charm necklace, which I can personalize with special meaningful charms–like my kids' initials and my "MOM" charm!
For busy moms who need to relax: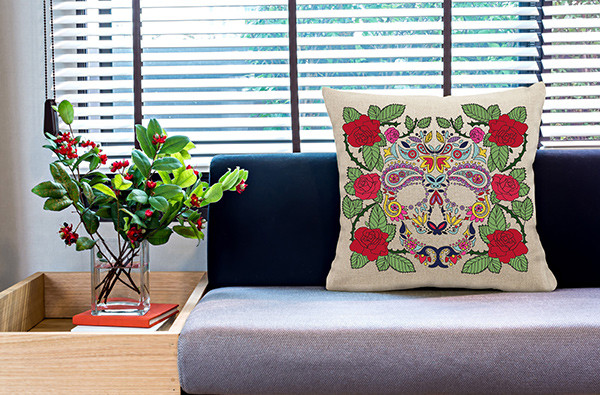 You know how I feel about the relaxing power of coloring! I'm tickled to share with you the latest coloring projects to help soothe harried mommas' souls, like these Haute Art Designs pillows. Either gift an unfinished pillow to the gal on your list to give her a fun project or pick one of the ten designs and customize it for her with the included pallet of 12 expert paint tubes, two brushes, artist's pallet, one printed color insert and a pillow cover with a sewn-in tag that can be personalized with a hand-written message and reads: "Made with LOVE for you," to ensure a heartfelt connection with each much-loved recipient of a one-of-a-kind creation.
***********************************************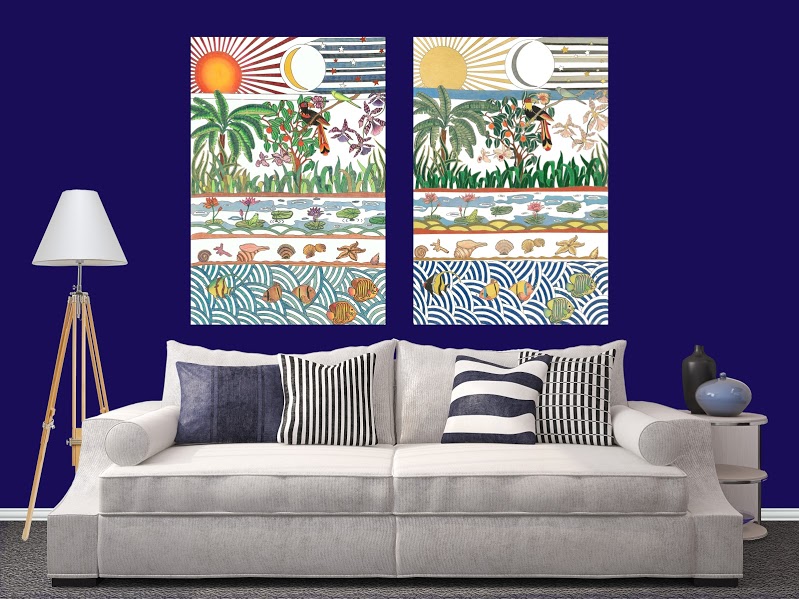 ColorGrande is a new color-to-decorate product collection for teens, adults, and seniors to color fabric with crayons and/or colored pencils to produce a finished piece of affordable art for hanging, pillows, table runners etc. that coordinate within a finished design scheme of a room. Cool! Get your artsy self to work and create a fantastic wall art gift all in one shot!
***********************************************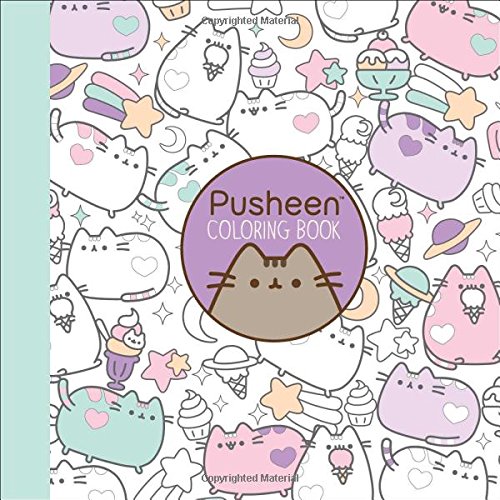 Have a Pusheen the Cat fan on your list? The Pusheen coloring book from Touchtone Books is out! The Internet's favorite chubby, tubby tabby Pusheen is back in a purr-fectly cute coloring book featuring adorable kitty drawings that will charm cat lovers and coloring book fans everywhere.
***********************************************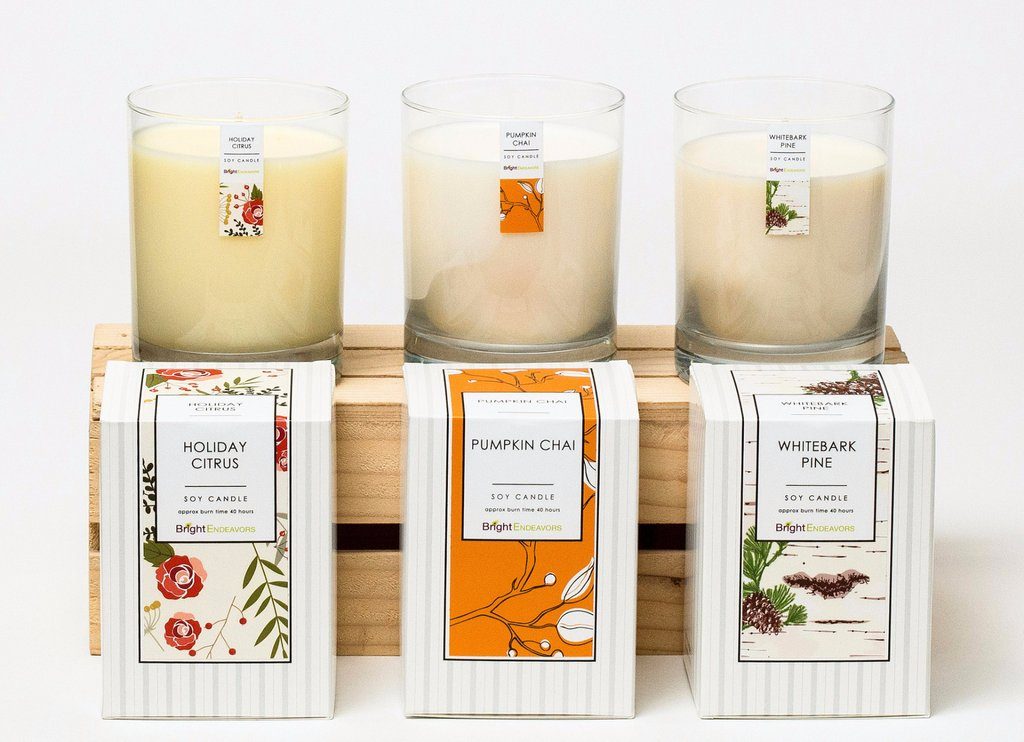 If coloring's not your scene, no better way to set a chill mood than to light a candle. Gift the mom in your life a candle with a purpose–one that helps other moms in this world. Bright Endeavors transforms the lives of young moms by teaching these strong women to craft premium soy candles in a supportive, professional environment. Through their paid job training program, they provide the guidance and job skills young moms need to secure quality employment and begin on a path towards professional success. Check out their line of special holiday scents for the perfect gift, and make sure to shop their site on Cyber Monday–if you spend $60 or more, you will receive a free spa candle signed by the young moms!

***********************************************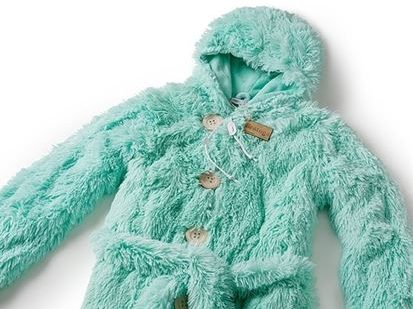 And for the days when mom's just had too much and needs to call it a day (I firmly feel every mom should take a day off at least once every holiday season!), give her the perfect gear to kick back in. Welcome the Brotoga! Give up, pack it in, and cozy up for the day in the Brotoga, the first ever originally designed "Robe Coat" made with the intention to represent the absolute highest level of CAAE (Comfort Above All Else). And hey, since it doubles as a coat, your giftee can go on and pop out to get the mail and leave all her neighbors swooning in envy wishing they had their own Brotoga.
For busy moms to take care of themselves: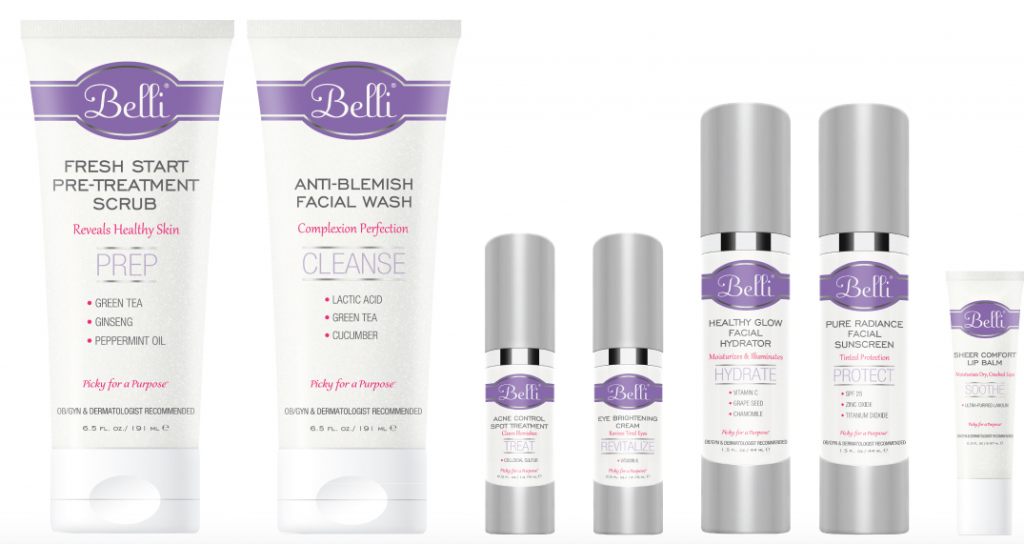 I am a long-time fan of Belli Skincare products. Belli is Picky for a Purpose™ to give you peace of mind. Every product is allergy tested, and free of artificial dyes, phthalates and paraben preservatives. Designed with a higher safety standard for pregnant and new moms, these products are wonderful for all women of any life age/stage. Shop their site to put together a gift basket of goodies for the gal in your life.

***********************************************
The beelove spa collection of products are produced with a blend of natural honey from their North Lawndale apiary and other local beehives combined with botanical oils. This skincare line is especially pampering during the colder weather. Made by the alchemy of bees collecting nectar, pollen, and resins, honey can protect skin by locking in moisture to maintain a healthy glow in the winter months. The cleanse & refresh shower gel, restore polish & glow scrub, and nourish & smooth body cream are all from beelove. A collection of these products makes such a sweet gift!
For busy moms who love their dogs: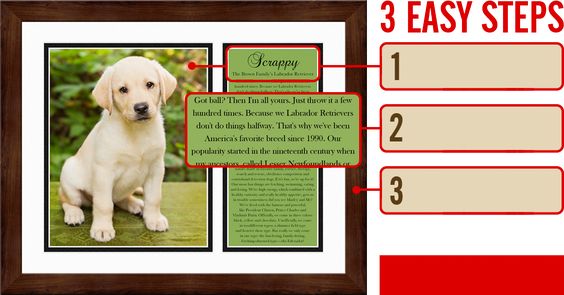 Have a dog-lover in your life? This is such a sweet, thoughtful gift. Fidofile frames a favorite dog photo with a beautiful personalized print, framed and matted by Fidophile. The framed photo arrives ready to hang on the wall, complete with a history of your dogs breed, written by famed dog historian Dr. Caroline Coile. Fidophile is a simple, easy-to-use way to celebrate and honor a beloved furry friend that any dog owner would love!
***********************************************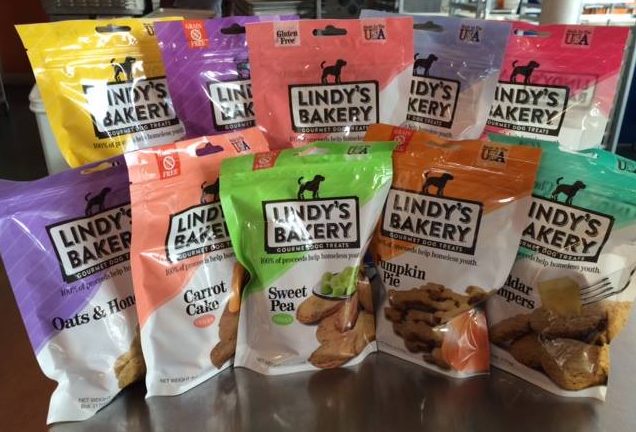 Show your friend's pooch some love with these sweet treats from Lindy & Co Gourmet Dog Treats. These treats aren't only dog-approved, but they giveback as well. Created by Daybreak, a nonprofit organization that provides emergency shelter, outreach programs, transitional housing, and other vital services to the US homeless and transient youth population, 100% of proceeds from Lindy's Bakery sales go directly to Daybreak, funding emergency shelter, housing, and support for over 500 homeless teens and young adults each year. For the holidays, Lindy & Co have five best-selling flavors dogs are sure to love! Get shopping for the doggies in your live and help those in need at the same time!
**************************************************************
And now that I've shared all my holiday gifts for busy moms picks with you, it's time to get to the giveaway! Enter the first one for the Helen Ficalora necklace (*see below for unique rules and deadline for this one prize), and the second for all of the other goodies up for grabs. As long as you live in the continental United States and are 18 or older, you are eligible to win! Enter through the Rafflecopter below before 11/28/16 at 5:30am EST for your chance to score all the gifts.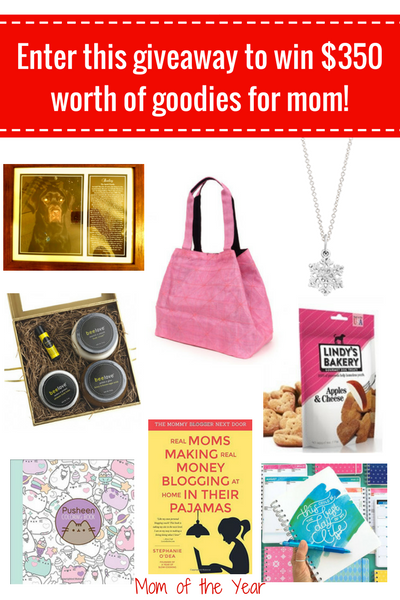 Enter HERE to win the other prizes (Fidophile, beelove body cream, scrub, and balm, NET Effects tote bag, Pusheen coloring book, e-copy of Real Moms Making Real Money Blogging At Home In Their Pajamas, Lindy & Co dog treats, and personal planner):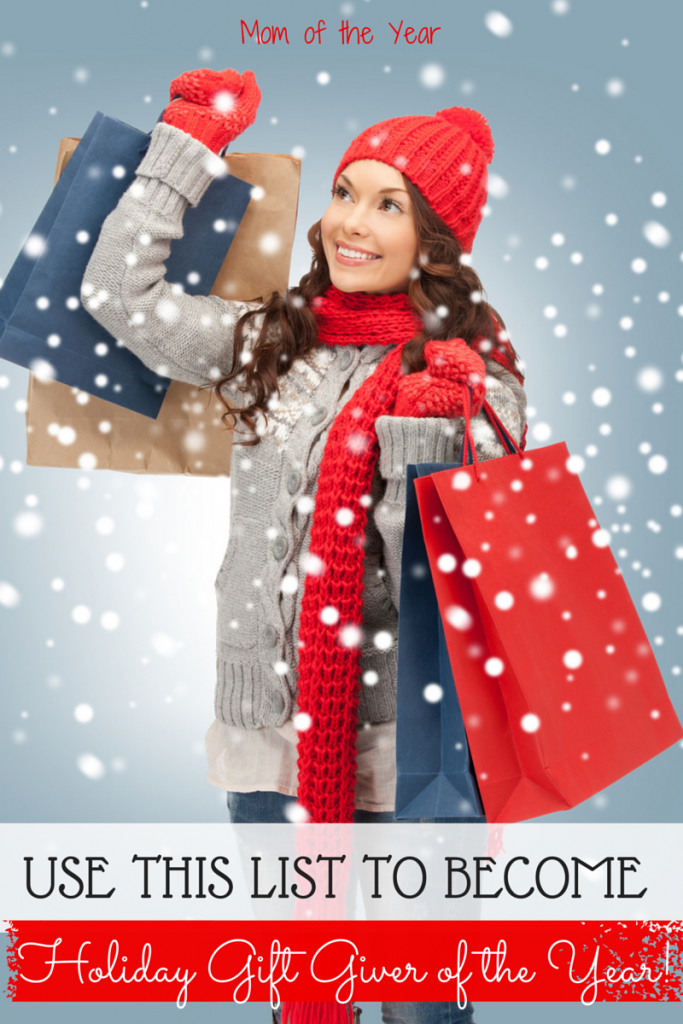 *Giveaway for Helen Ficalora prize will end on December 31, 2016 11:59 PM EST. One (1) winner will be chosen at random and will be contacted by Helen Ficalora Press within two (2) weeks of giveaway end date. This winner will have 24 hours to respond to claim the prize. Failure to respond will result in another winner being randomly chosen. Helen Ficalora will fulfill shipment directly to winner.
The following two tabs change content below.
Meredith blogs at The Mom of the Year, where she dedicatedly earns her title one epic parenting fail at a time, offering quick, relatable laughs for fellow parents and all their empathizers. She has been part of several best-selling anthologies, featured on prominent sites such as Huffington Post, In the Powder Room and BlogHer, and loves her role as the Executive VP/Operations Manager of The BlogU Conference. When she's not breaking up fights over Legos and juice boxes, she remains fully committed to sharing a less serious look at the world of parenting.