Thank you to Hampton Creek for sponsoring this post so I can fill you in on all the fantastic eating healthy tips and tricks they have to offer!
When you're already dealing with the obvious demands of raising a family, it can be hard to find the energy to cook healthy meals. Doing that is even harder if you're always short on time, or have never felt very confident in the kitchen. Fortunately, all hope is not lost for eating healthy. Keep reading to get healthy meal preparation tips and tricks you can use today, and possibly depend on for a lifetime.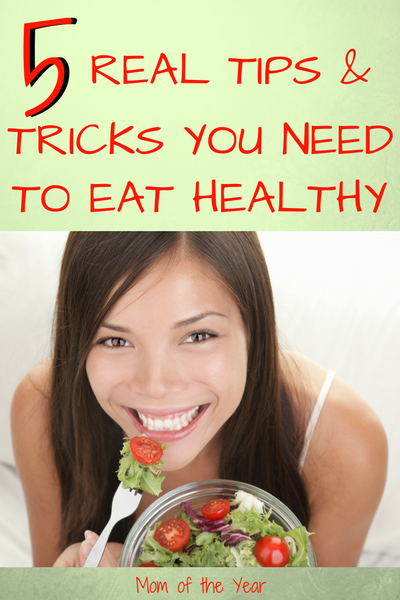 Eating Healthy Tips and Tricks
Get Acquainted With a Slow Cooker
Maybe you have a slow cooker, but it's been collecting dust in your cabinet. Or, perhaps you haven't ever experimented with one and are under the impression it's not a kitchen necessity. If you deal with a perpetual shortage of time and don't want to put a lot of effort towards making meals, slow cookers are made with you in mind. That's because they play on the "set it and forget it" mentality. In many cases, you just add ingredients to the slow cooker, set the timer for the proper number of hours, and then go about your busy day.
Become a Diligent Meal Planner
Many people lose hope about cooking healthy meals at home because they underestimate how much easier it is to accomplish that goal if they spend a bit of time planning what they want to make, and shopping for the best deals on the required ingredients. Adopt the habit of making weekly meal plans and spending from 30-60 minutes figuring out where you should go to buy the ingredients at the best prices.
Once you've purchased the required items, you'll probably feel bad about letting them go to waste, which will ultimately encourage you to start cooking. Also, if you go through the step of planning your meals in advance, you're not as likely to feel overwhelmed about the task of cooking.
Remind Yourself Why It's Good to Eat Well
There's no need to wait for a doctor's warning before you start eating healthy and making healthier meals in your household. People are often aware of the basic reasons why they should eat healthy foods, but don't look into the matter more deeply than that.
Take it upon yourself to research the benefits of a healthy diet and eating healthy. You probably already know eating healthily could help you maintain the proper weight, but may not have realized a good diet could also improve your mood and even help you save money on life insurance premiums.
Once you get the scoop on why eating healthy is a necessity, hopefully you'll feel compelled to start practicing the habit now, not later.
Make More Than You Need and Freeze the Excess
Once you've stumbled upon a few recipes your family loves, consider making them in bulk, especially if they're of the freezer-friendly variety. Simply freeze single-serve portions, so the next time you've got to make dinner before your child's soccer match, all you need to do is take the frozen contents out of the freezer, pop them in the microwave, and serve them.
Learn Easy-to- Make Recipes
People sometimes shy away from even trying to make healthy food because they don't feel skilled enough in the kitchen. It may even be the case that they tried their hardest to make healthy cuisine, but the results were disastrous and made them lose self confidence. If you can relate, improve your culinary prowess by finding some delectable but simple things you can make at home.
For starters, look at the HamptonCreek Facebook page. It's full of tempting ideas that are perfect for busy parents. Also, many of them link to videos so you can watch how to make the meals instead of just reading text-based content. The tone of the videos is lighthearted and fun, so even if you have a lot of fear to get rid of when you're giving your best effort towards cooking, these videos should help with that.
Also, make sure you keep a positive mindset while trying your hand at new recipes for eating healthy. Inevitably, some of them won't turn out as well as you'd hoped, but that's all part of an ongoing learning process that'll help you gradually sharpen your skills.
Fitting healthy meals into your schedule isn't always easy, but these tips should make it much easier to manage. Incorporate them into your lifestyle now, and help your family eat better.
Image credit: depositphotos.com, image ID:22927942, copyright:Ariwasabi
The following two tabs change content below.
Meredith blogs at The Mom of the Year, where she dedicatedly earns her title one epic parenting fail at a time, offering quick, relatable laughs for fellow parents and all their empathizers. She has been part of several best-selling anthologies, featured on prominent sites such as Huffington Post, In the Powder Room and BlogHer, and loves her role as the Executive VP/Operations Manager of The BlogU Conference. When she's not breaking up fights over Legos and juice boxes, she remains fully committed to sharing a less serious look at the world of parenting.