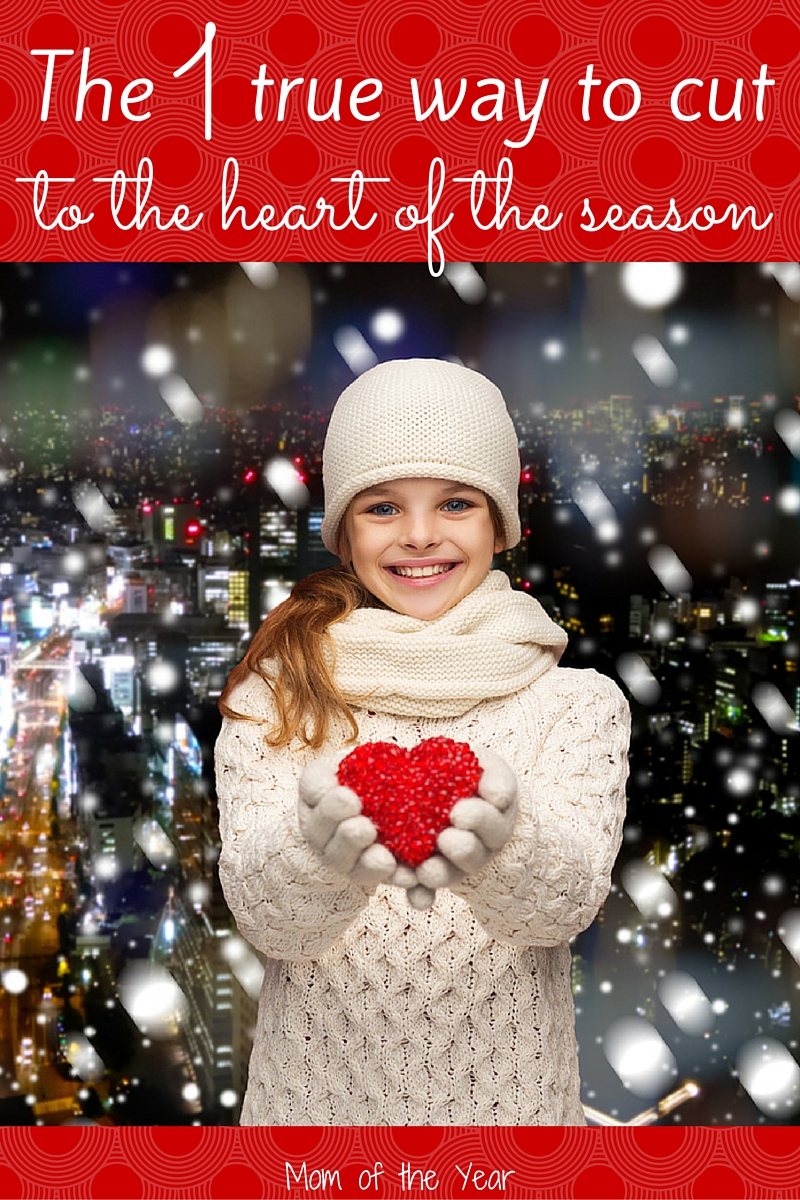 For days, it's been laid on my heart to share this truth about the holidays. The only sticky wicket? I'm not sure what the truth is.
The part I do know? I know clearly that the heart of our holidays do not center around the where, or who with, or how we celebrate the glory of our Savior's birth. That said, a very real part of me wish it did…
You see, growing up and well into my grown-up years, I most solidly understood the holidays to be a thing of tradition. About taking a minute to pause in the same place, at the same time, with the same people, in the same way each year.
Oh how I now wish the holidays were so easily defined. Because this clear depiction would be so much…clearer. Easier. Sans drama. Sans the confusion. Sans the heart hurting to sort out family situations you never bargained on.
When my mom took her exit a few years past, our world shook, and truth told, our holidays never had a shot at looking "normal" ever since. But we tried, as the hope of balancing out is an alluring call. Yet just when we thought we'd zeroed on a (temporary) stability, go figure–our world shook again. Why? Because we are human and rocking and rolling is our solid lot in this life. We are not better nor less for this being true–we are, rather, very real.
So what is the conclusion? I am so sorry, friends, but I don't have one.
All I have is my current truth, my current reality that this life is a hot mess. A hot mess full of heart and love and pain and gorgeous laughs.
We might not be able to call the who, what, and where of our holidays in advance, but we can call one eensy part of them–the heart.
The heart.
The heart that we can inevitably, always know to be true. The heart that remains. The heart that we can cling to when all else fades. The heart that matters.
The truth is, friends, this life will never stop changing. It won't stop adding and subtracting and knowing and growing, as this life is never going to be a stagnant force.
So what is this life? A thriving, throbbing being that takes no prisoners. None. Ever.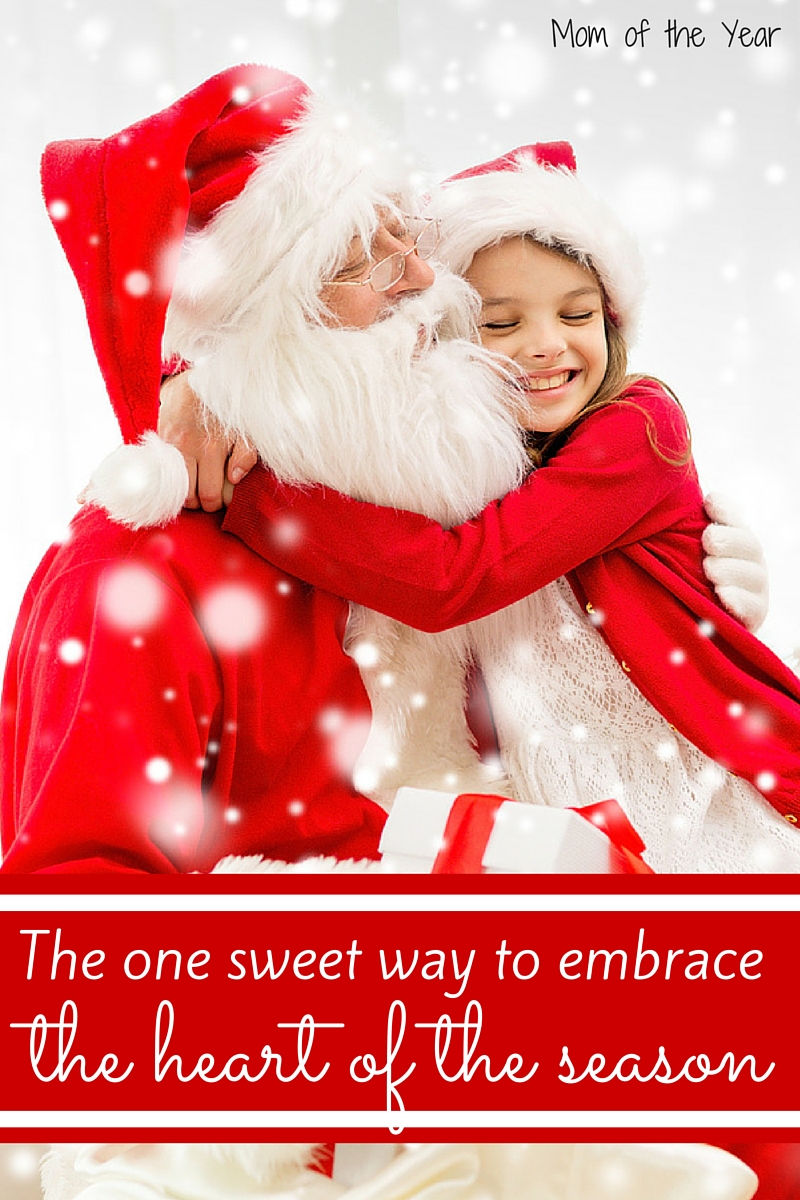 So we do the best with that we can. And we can ignore it's incessant, needy parts and focus on the more beautiful, true parts–the parts that remain despite life circumstances and pain. And we choose to celebrate it's beauty and glory and honor it with joy. We choose to acknowledge it's happiness–that's the trick of this life, after all.
And in the midst of living our lives in pursuit of this heart of happiness, the holidays chance by. So we celebrate them too.
We celebrate them with all the passion due the fun things of this life and the exquisite pleasure due the unique pleasures hidden within our day-to-days. We celebrate the special smiles owned by the magic of Christmas and all its glory.
This is what we celebrate. Not the people, the place, the pace, nor the itinerary. We celebrate the true, inner heart.
And it doesn't always work out (curses on our beloved Hallmark myth!), but it is always real and true. It is heart, and mess, and tragic imperfection.
So I formally invite you to celebrate the imperfection with me. I can't tell you who will be at your holiday table. I can't tell you how it will look nor where it will be, but I can tell you if you hold the hert of Christmas close, it will find a way to your heart.
Hang onto this truth, friends–it matters. xoxo
And here's a little more heart, perfectly said, courtesy of my dear friend…

First image credit: depositphotos.com, image ID:53134065, copyright:Syda_Productions
Second image credit, depositphotos.com, image ID:58378861, copyright:Syda_Productions
The following two tabs change content below.
Meredith blogs at The Mom of the Year, where she dedicatedly earns her title one epic parenting fail at a time, offering quick, relatable laughs for fellow parents and all their empathizers. She has been part of several best-selling anthologies, featured on prominent sites such as Huffington Post, In the Powder Room and BlogHer, and loves her role as the Executive VP/Operations Manager of The BlogU Conference. When she's not breaking up fights over Legos and juice boxes, she remains fully committed to sharing a less serious look at the world of parenting.