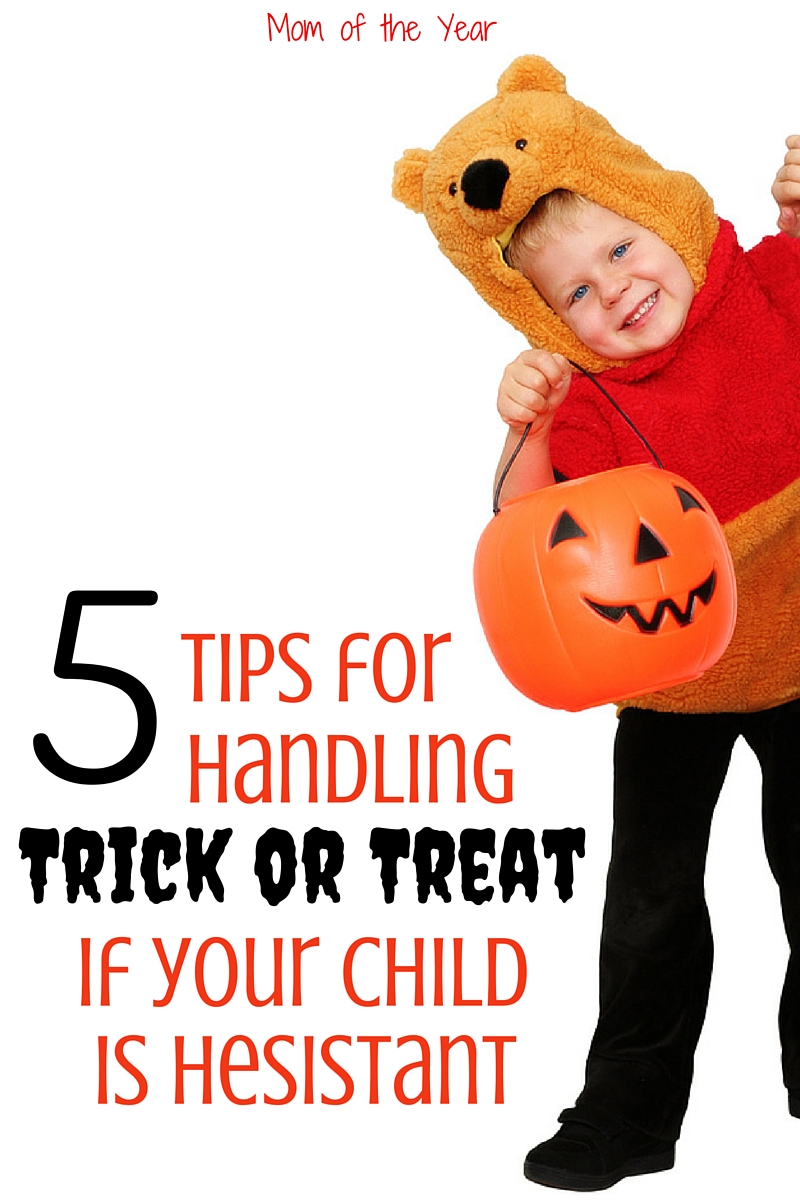 Guess what, readers? It's Halloween time! I know, I know. I really do my best here at Mom of the Year to keep you up-to-date with breaking news-worthy happenings. In any case, if you didn't know, Halloween is going down in 8 days.
In my naively innocent, pre-kid days filled with fanciful things like being able to shower sans an audience, this would have meant nothing more than snagging some candy and setting out calmly-carved pumpkins. Now, we parents know the real deal. The week before Halloween? GET YOUR GAME ON. The endless Fall Festivals, costume parades, class parties, spooky-themed crafts and the keystone event, Trick of Treat, are not for the faint of heart. Nope, this is our season to shine, to bring it, and to God-forbid not forget the glitter spray face paint while we're at it.
With October 31 just one week away, kids across the country are getting ready for an exciting Halloween night filled with candy and costumes.  While many children look forward to trick-or-treating, the costumes, sounds and unfamiliar faces can make the festive night extra spooky for children with autism spectrum disorder (ASD). Experts from Kennedy Krieger Institute in Baltimore have put together a list of tips for parents who plan to trick-or-treat with kids with ASD on how to prep for a successful Halloween outing.
Several days before the big night, create a simple story you can read to your child. Then, rehearse through a play routine at home by practicing knocking on doors or putting treats in a bag.
Talk to neighbors or send around notes in advance and let them know how they can help make trick-or-treating a positive experience for your child. You might be surprised by how many people want to help!
Travel to a small neighborhood that may not have many other trick-or-treaters to prevent sensory overload. If you decide to stay in for the evening, let your child plan a Halloween party or game night for friends, providing support as needed.
Bring along a comfort item or strategy that your child can use if he/she begins to feel overwhelmed.
Be prepared with something positive to go home to at the end of the night such as a favorite snack or fun game.
Though neither of my children have an ASD diagnosis, my son often becomes overstimulated by his environment and social situations and requires frequent breaks. He is six and we have now taken him Trick-or-Treating five times. There has not been a single one of these nights he hasn't been exhausted by 7pm (our Trick or Treat runs from 6-8pm) and asked to go home. While we spend weeks talking about and planning our night, it's such a huge event for him that it exhausts him quickly.
So I'm cheering on the Kennedy Krieger Institute for providing these suggestions and helping parents organize their plan of attack. It's not easy to parent a child with unique concerns. Available help and guidance is always a good thing.
Just last week I was reading an article in the Philly Inquirer last week about the Autism Fall Festival, an event dedicated to the sensory needs of those with ASD. What a blessing that in this day and age, we live in a world that pays attention to those who don't fit "the norm".
What a blessing to know that alternative options such as the Autism Fall Festival and organizations such as the Kennedy Krieger Institute are looking out for parents of children with ASD. As the mother of a child who also falls in the fray, I'm saying thanks.
Kennedy Krieger Institute offers services to children with brain, spinal cord, and musculoskeletal system disorders. The Center for Autism and Related Disorders (CARD) at Kennedy Krieger is a multifaceted, interdisciplinary program serving children, families, and professionals in the autism spectrum disorder community. CARD combines research, clinical service, therapeutic day programs, and training programs to unlock the potential of children with ASD.
As far as Trick or Treat night, go rock it out–whatever magic you need to use to make it happen! We can do this, fellow parenting warriors. Really, we can.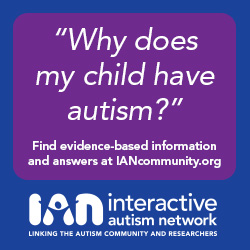 *****Thank you to the Kennedy Krieger Institute for sponsoring this post and allowing me to share this appreciated information with all of you!******
First image credit: depositphotos.com, image ID:19395399, copyright:beatabecla
Second image credit: depositphotos.com, image ID:51048769, copyright:sjlocke
The following two tabs change content below.
Meredith blogs at The Mom of the Year, where she dedicatedly earns her title one epic parenting fail at a time, offering quick, relatable laughs for fellow parents and all their empathizers. She has been part of several best-selling anthologies, featured on prominent sites such as Huffington Post, In the Powder Room and BlogHer, and loves her role as the Executive VP/Operations Manager of The BlogU Conference. When she's not breaking up fights over Legos and juice boxes, she remains fully committed to sharing a less serious look at the world of parenting.