***This post is sponsored by Dutch Wonderland***
HEY-OH!! 2016 update: Dutch Wonderland just sent me these deals (see below!)–pop over HERE to score incredible savings on your visit! A day in the Kingdom for a steal!
We all know that vacations with kids aren't relaxing breaks, but rather just changes of scenery. But true story: our recent family visit to the delightful Dutch Wonderland in Lancaster County, PA came pretty darn to being a non-stressful experience. No, really.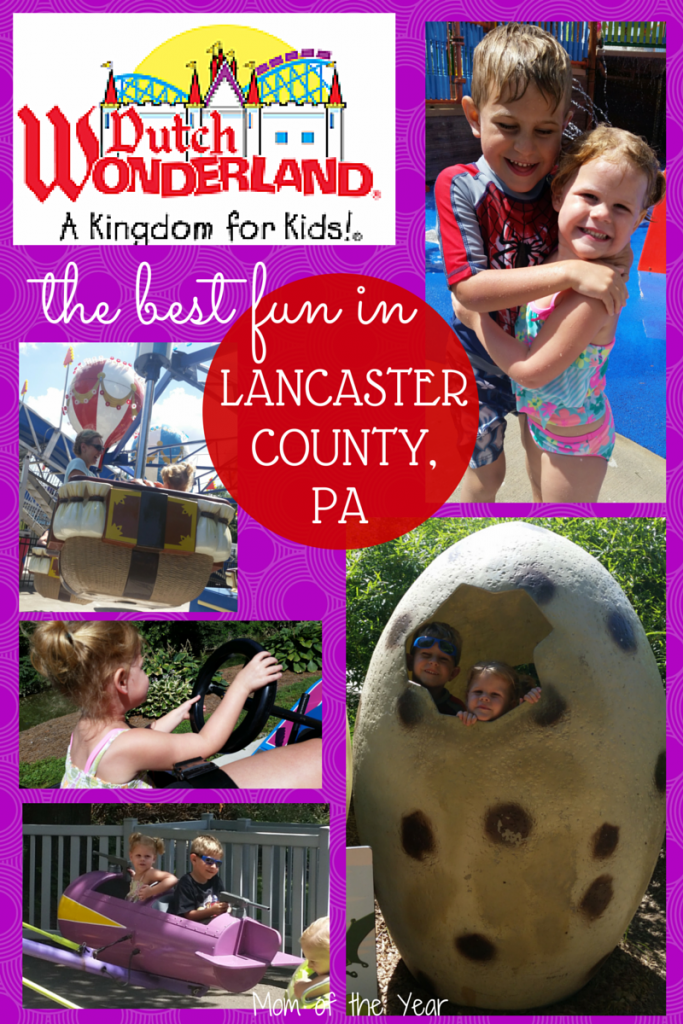 About 99% of this is due to the uber young kid-friendly nature of Dutch Wonderland itself–from teeny toilets for the little ones to stroller parking at every turn and loads and loads of rides that cater to the shorter crowd, this is must-see stop for any family visiting Amish country.
(Pssst…! Looking to save money on tickets? The earlier you buy them online, the more you save!)
But I'll credit the other 1% of our successful, relatively (let's be honest, we still had bags of spilled snacks and fights over who's turn it was to pick the next ride) peaceful visit to my husband's and my savvy. We've been hitting the amusement park circuit for several years now and have learned a few tricks of the trade.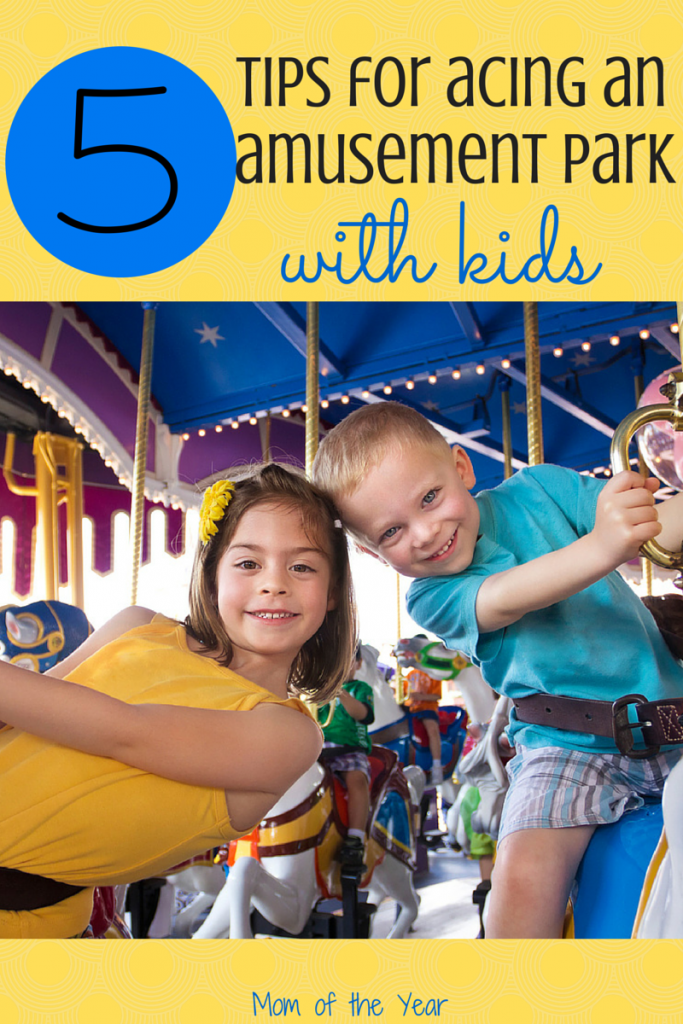 What helped us ace out the day?
1) Pack minimally. Trust me, this is a hard one for me. Seriously, my husband suffers near heart-attacks every time I start trip packing. Even though I'm of the "go big or go home" philosophy, I've been semi-converted when it comes to packing for a day at an amusement park. It is very unlikely that I will need over half the things I think to pack. If I do, that's why the park has a first aid station and sells sundries. There are very few things I will regret not packing, and very, very many steps across the park I will rue taking with a heavy backpack slung across my shoulders. Go light.
2) Take your own lunch. I know, packing it up can be a total pain. While taking the time to pause the fun and leave the park to eat in the back of your minivan or at a picnic area is inconvenient, it's a smart move. Not only does packing lunch save a bunch of cash, taking this time out in the middle of the day is also a much-needed break. Stepping away from the bustle of activity helps us reset and energize for the rest of what the park has in store for us.  So pack up that cooler–it's worth it.
3) Go in your swimsuit. Not sure about you, but trying to change kids (or myself) in those teeny stalls makes me cringe. Save yourself the hassle of one change if you plan to hit the water park. Boys are good to go in their shorts and a rash guard. Throw an easy dress over a swimsuit on girls, and then you only have to change once, when you're done with the water park. This may sounds like a small thing, but it makes a difference. Similarly, if you are visiting from close by, slather on the sunscreen before hitting the park. Any small time-savers that can take annoying steps out of your day when you're at the park are worth it.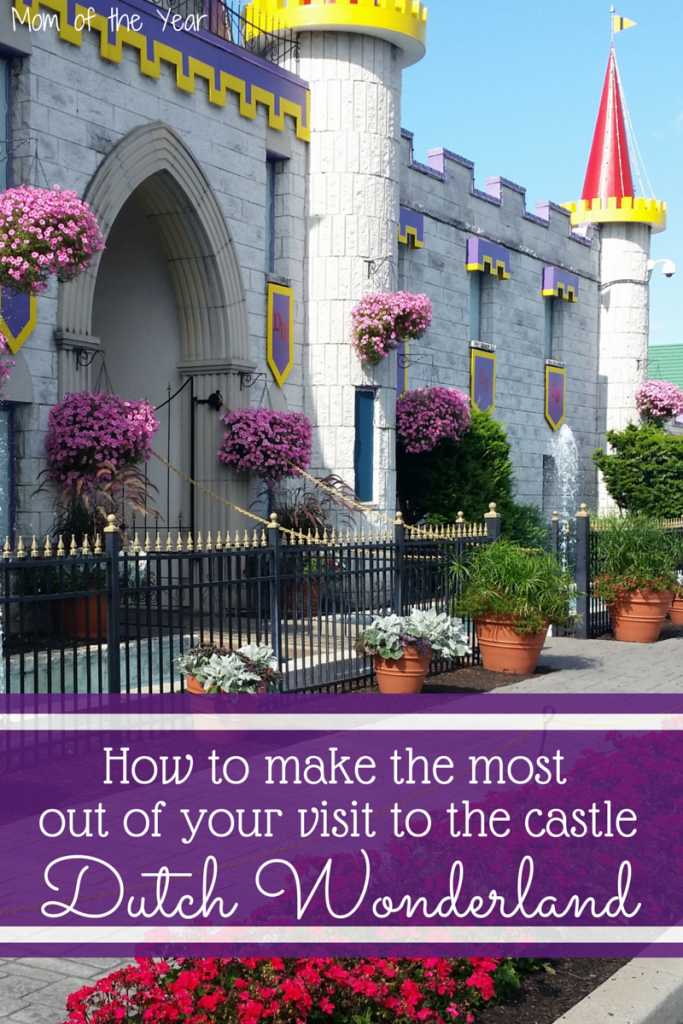 4) If there is a ride or two you really want to hit, get to the park early and beeline for it. This does two things: makes sure you get it in before the day gets away from you and helps you avoid unseemly long lines, taking away the stress of trying to squeeze favorites in before you leave regardless of obnoxious wait times. By doing this, my family was able to walk right onto the Sunoco Turnpike ride (which during previous visits, we've stood in line for almost an hour to get in–ginormous patience-tester!), and the kids were thrilled!
In fact, always get to the park early. It's less crowded at the start of the day, and often parks will let you through the gates a bit early. The rides might not be open yet, but it will give you time to walk around, orient, and figure out where you want to go.
5) Aside from prioritizing a handful of must-visit hot spots, don't over-schedule your day. As much as possible, roll with it. At Dutch Wonderland, we knew we wanted to hang out in the fantastic water area, Duke's Lagoon, visit the dinosaurs at Exploration Island and take a spin on the new Bon Voyage Balloon Chase Ride. Outside of this, we had no plan. When the kids fell in love with the Frog Hopper and there was no line? My husband and I snagged a bench seat and watched them repeatedly run through the ride queue and go on again and again. The kids were ecstatic; Mom and Dad got to relax. We ate lunch when we got hungry, passed on pictures by the Giant Pretzel because no one felt like it, and lingered by the Gingerbread House because the kids were captivated. When they got cranky, we skipped the Carousel and left. Let the day unfold as it does and appreciate the chance to spend time with your family, whatever you end up doing.
It might be a looong time before we parents will enjoy a kick-back, put-the-feet-up kind of vacation, but as long as we're rocking the kid scene, we can at least cut ourselves a break by going somewhere tremendously kid-friendly, like Dutch Wonderland. And we can also make the most of these amusement park days by being smart about them–and planning on lots of early bedtimes when you finally get everyone home 😉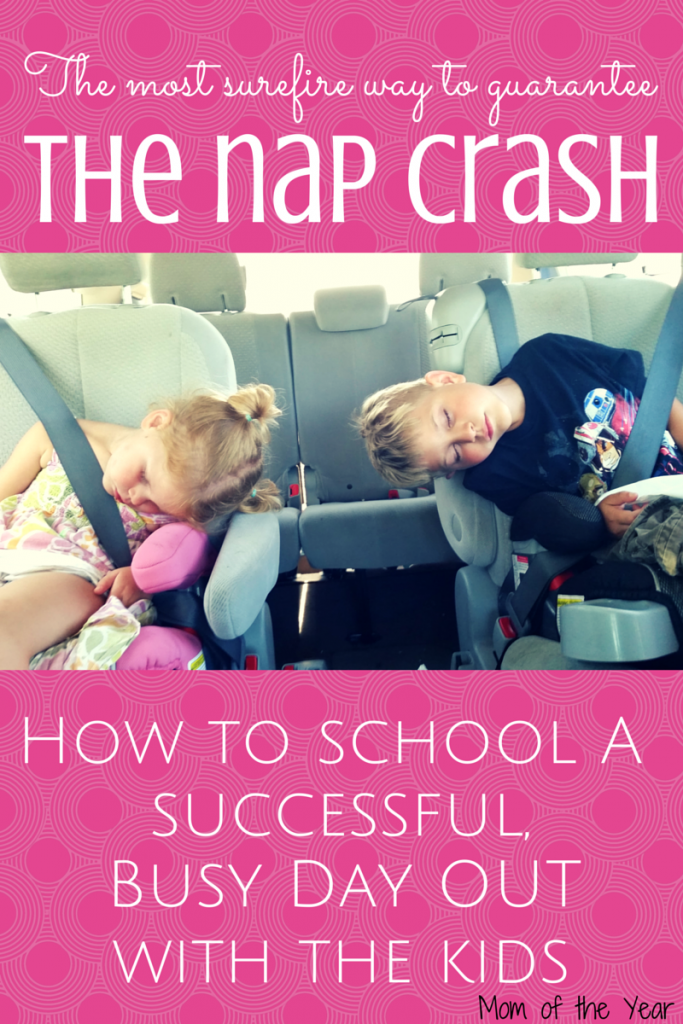 *****Thanks to Dutch Wonderland for inviting my family to visit for the day so I could share our experience with you in this post! We love Dutch Wonderland!***** 
Second graphic image credit: depositphotos.com, image ID:40836065, copyright:yobro10
The following two tabs change content below.
Meredith blogs at The Mom of the Year, where she dedicatedly earns her title one epic parenting fail at a time, offering quick, relatable laughs for fellow parents and all their empathizers. She has been part of several best-selling anthologies, featured on prominent sites such as Huffington Post, In the Powder Room and BlogHer, and loves her role as the Executive VP/Operations Manager of The BlogU Conference. When she's not breaking up fights over Legos and juice boxes, she remains fully committed to sharing a less serious look at the world of parenting.