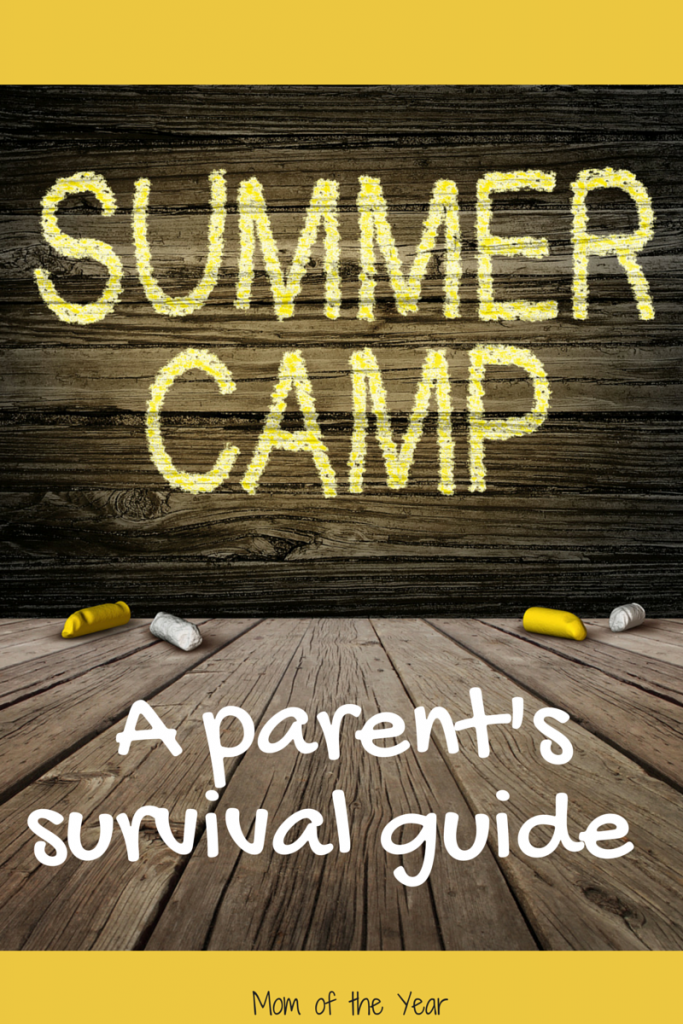 Now that summer is here, you might be preparing to send your kids off to camp. It's not easy sending your child off to their first sleepaway. As the parent, you know that camp will give them great memories and will teach them important skills. But for your child, it can seem like a scary experience and cause anxiety that you may not have anticipated. As you begin to help your child get ready for camp, keep them involved in all of the planning. This will help them develop an understanding of what to expect, which will help them to be more excited than scared.
So how do you start to prepare?
Organization is Key
Of course, you'll need all of your camp essentials. Make a list with your child of all the things they think they will need while camping. If the camp has sent a list of recommended supplies, start with that, but don't be afraid to add things. This will be a good opportunity to help your child develop an understanding of how to plan for a long-term trip like this. Items to consider include:
A good quality sleeping bag, pillows, and blankets. Don't skimp on a cheap sleeping bag as a bad night of sleep is a great way to compound existing stress for a kid.
Toiletries with containers. This should include a toothbrush holder with a cap, a soap dish with a cap, and a caddy to carry everything.
A strong backpack that will be good for carrying things while hiking. You should consider looking into personalized kids backpacks, as this will help your child keep track of their backpack so it won't get mixed up with the other kids' things. A cool backpack can also go a long way towards boosting self confidence.
Plenty of clothing for all weather types: pajamas, shorts, long pants and jeans, T-shirts, sweaters, jackets, a rain coat, rain boots, tennis shoes, sandals, bathing suits, and plenty of underwear and socks. Since clothes tend to get a lot of hard use at summer camp, you will probably want to stock up on some inexpensive items and extras.
Miscellaneous items: a few metal water bottles, some pre-packaged snack packs or other little treats to share or eat for some quick energy on the trail, extra Band-Aids, a flashlight, lots of sunscreen, and bug spray.
Have your child sit with you and go through catalogues or look online to find items they like. Go to stores and shop for items together. Let them be in charge of crossing items off the list. This will help them get excited for the trip. Be sure to label everything so it doesn't get mixed up with your child's fellow campers' possessions. You can use a sharpie or even get a custom stamp and ink pad.
Make Sure You Are Listening to Your Child
It's normal for your child to have some pre-camping anxiety, especially if they've never done this before. Have a good sense of what this particular camp will be like so that you can answer your child's specific questions. They will feel better if they feel like they have a pretty firm sense of what to expect while on their trip. Be sure to go to any pre-trip planning or orientation events and bring your child along.
Also make sure you are giving your child room for self-expression. If your child isn't getting a chance to tell you how anxious they are feeling, their fear and anxiety might build up without you even realizing it.
Trust the Camp and Your Child!
It's hard to let go on the first time that your child will be away from home for an extended period of time. Be sure to respect the camp rules regarding cell-phone and Internet policies. Get them some camp stationery and postcards and pre-fill out envelopes for them so that they can send you letters. Also, send your child regular encouragement through nice notes and care packages, but other than that, try to let your child get some distance and have a good time! You'll be amazed by how much they've grown and learned when they come home.
Image credit: depositphotos.com, image ID:43250879, copyright:lightsource
The following two tabs change content below.
Meredith blogs at The Mom of the Year, where she dedicatedly earns her title one epic parenting fail at a time, offering quick, relatable laughs for fellow parents and all their empathizers. She has been part of several best-selling anthologies, featured on prominent sites such as Huffington Post, In the Powder Room and BlogHer, and loves her role as the Executive VP/Operations Manager of The BlogU Conference. When she's not breaking up fights over Legos and juice boxes, she remains fully committed to sharing a less serious look at the world of parenting.