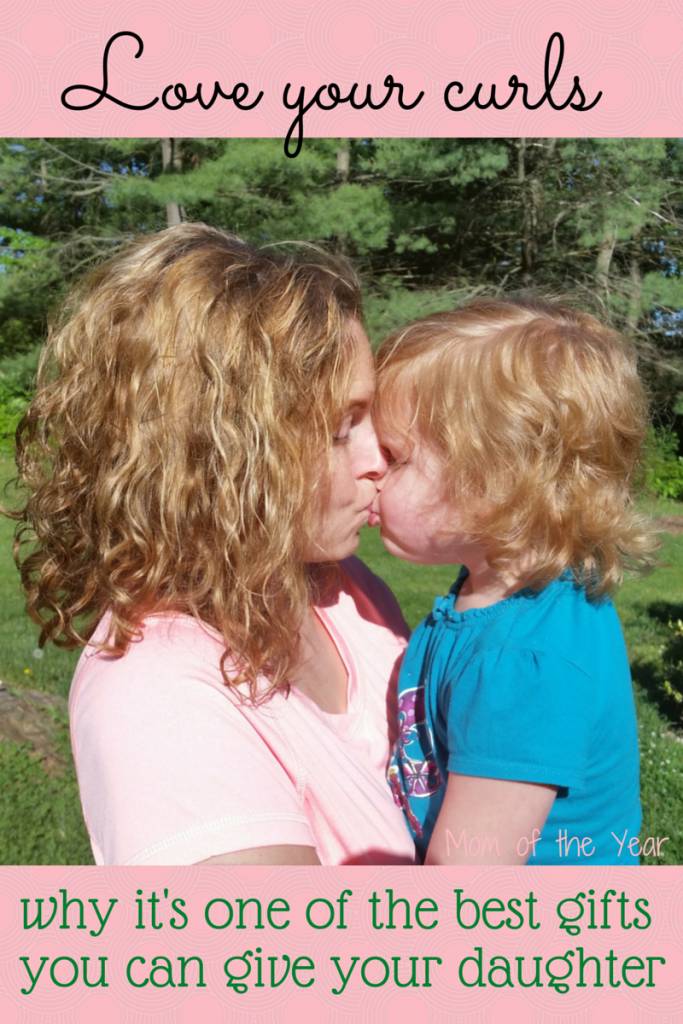 As I child, I remember my mother endlessly oohing and ahhing over my curls. I thought they were ridiculous and she was insane. They curled up and made my hair shorter; I looked like a boy. Then I got a little older and started showing those curls who was boss, wielding mad power with over-sized barrel curling irons and massive amounts of hairspray and poofy scrunchies (I grew up in the 90s, you know). My mother cried, "I don't know why you can't just let your hair go!" But she was my mother, you see; she knew nothing. Then my mom went and took an early exit from this earth, long while I was still gripping tightly to my flat iron, yet some where in the back of my mind her voice stuck. Last summer, fully in the midst of running after two active kiddos through a relentless humidity, I gave up one day and let my hair air dry. A friend saw me and said how much she liked it when my hair was curly. That voice of my mother started echoing, "Let your hair go…just let it go." So you know what? I did. About one year ago, I stashed the flatiron and hairdryer under the sink and haven't really looked back. Three cheers for a far simplier and shorter morning routine. While I still battle to properly apply eyeliner without looking like an enthusiastic raccoon, my hair has become a relatively easy-peasy matter of wash-and-go. Except for one sticky-wicket: what products am I supposed to use with this free-for-all going on top of my head? I might have very little time to fancy-up in my world of busy days and young kids, but I would still like to look my best. I want to embrace my curls, but feel lost with the stymeing variety and amount of products in the hair care aisle. Where do I even start? What do I use to help my curls keep their shape? To help them stay smooth and not dry-out?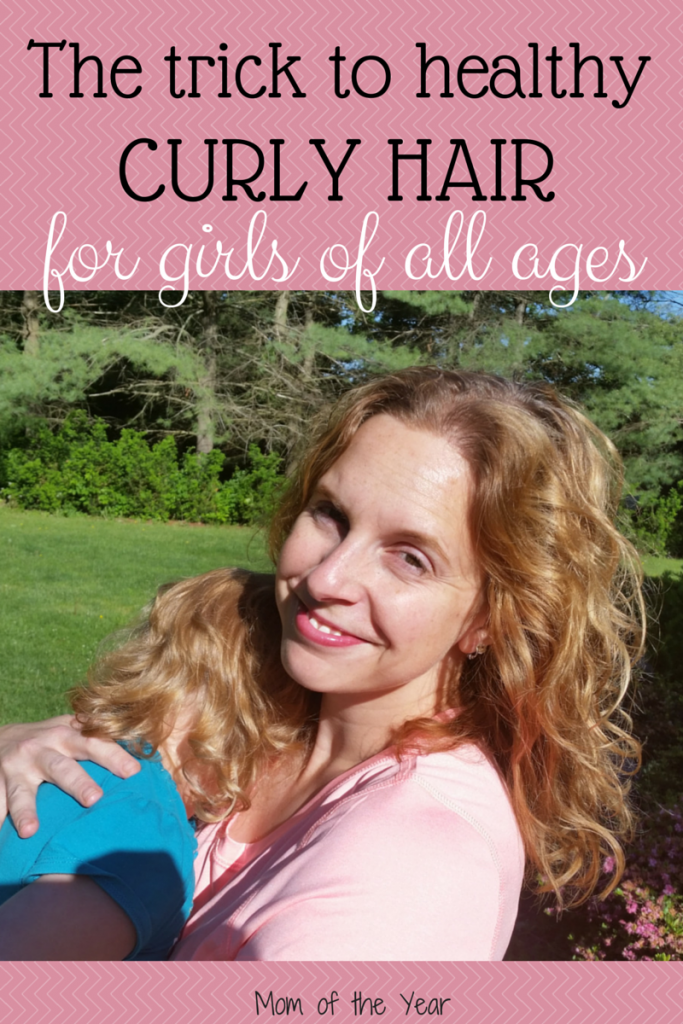 Enter Dove to the rescue! Dove recently came out with a whole line of products just for us curly girls. The new Dove Hair Quench Absolute products provides four times more defined, natural curls while nourishing hair with protein, nutrients and Buriti Oil to provide a nourished, smooth finish.
What products are available?
Dove Quench Absolute Ultra Nourishing Shampoo

Gently cleanses curly hair, leaving it feeling soft and smooth
Nourishing formula leaves hair strengthened from the core

Dove Quench Absolute Ultra Nourishing Conditioner

Absorbs effortlessly into the hair
Increases manageability of curls for a smooth finish
Naturally curly hair is revived and strengthened from the core

Dove Quench Absolute Intensive Restoration Mask

A rich, creamy formula
Envelopes each curl to deliver intense nourishment for ultimate smoothness and hydration

Dove Quench Absolute Supreme Crème Serum

Dove's first curl leave-in nourishing treatment
A fast absorbing, lightweight and creamy serum
Contains high levels of glycerine to penetrate and nourish hair
Can be used on wet or dry hair
After using these products for a week, I'm thrilled that they work. I'm thrilled to have all that I need to keep my curls healthy and looking their best this summer. I'm even more thrilled that Dove hasn't just introduced a cool new line of products, but that they have launched a whole "Love Your Curls" campaign to encourage women to celebrate their curls and inspire future generations to do the same. Did you know that only 4 in 10 little girls with curly hair think their hair is beautiful, and only 10% of women in the U.S. with curly hair feel proud of their hair? My mother would be rolling over in her grave if she heard this; she thought curls were beautiful and were to be worn with pride. Dove does too. Believing that girls are more likely to feel beautiful and proud of their hair if people around them do, in addition to the campaign and new product line, Dove has created a gorgeous book celebrating curls in all their beauty. The new Love Your Curls book is a poetic tribute to curly hair, inspired by the thousands of stories from women with curly hair. Written by best-selling author, Taiye Selasi and illustrated by Annick Poirier, it is intended to represent and inspire curly girls of all ages.
Download and the free e-book to inspire a curly girl in your life. Personalize it with a custom dedication and illustration for a curly girl in your life, and share it with your friends on social media. It's such a sweet gift with such a lovely purpose; make yours now! As for me, I'm going to be holing up with my new products, loving on my curls, and doing my best to make sure my daughter crushes on her own curls. I tell her every day how pretty her curls are. Who knows if she's listening, but you know we moms can't stop trying when it comes to getting girls to love their curls!
****Thanks to Dove for sponsoring this post. My delight in their new products and campaign is 100% original.****
The following two tabs change content below.
Meredith blogs at The Mom of the Year, where she dedicatedly earns her title one epic parenting fail at a time, offering quick, relatable laughs for fellow parents and all their empathizers. She has been part of several best-selling anthologies, featured on prominent sites such as Huffington Post, In the Powder Room and BlogHer, and loves her role as the Executive VP/Operations Manager of The BlogU Conference. When she's not breaking up fights over Legos and juice boxes, she remains fully committed to sharing a less serious look at the world of parenting.