Increased flexibility, strength, and balance
Lean, toned muscles
Stronger immune system
Relief from symptoms of chronic pain & illness
Relief from stress
Increased mental clarity
What mom doesn't crave these things? A few months ago, I decided to take a huge leap and give Bikram Yoga a try.
This was a pretty huge leap, as I'd never done yoga before. Excepting my stint with the swim team in high school, I'd never gone somewhere to workout at 5:30am, and I hadn't attended an exercise class of any type in years. Not to mention I don't typically hang out in 105 degree rooms.
Yup, this was a stretch for me, yet it was one I not only wanted to take, but felt like I needed to take. And you know what? All those benefits listed above? They happened. For real.
With regular practice, I noticed a significant decrease in my neck and back pain, found it easier to relax during the day and sleep at night, felt more toned overall, and had a dramatic increase in energy levels. Bikram yoga was a saving grace from many of the issues I grappled with on a daily basis. Not to mention I was really, really darn proud of myself for going.
What is Bikram Yoga?  As described on Bikram Yoga Exton's website:
"Bikram Yoga is a sequence of 26 postures and 2 breathing exercises practiced in a heated room.  This hatha yoga therapy is designed to systematically move fresh oxygenated blood throughout the entire body promoting detoxification and optimum health.  The practice allows you to safely and effectively stretch and strengthen every muscle, tendon, ligament, joint, gland, and organ in the body.  Through compression and extension the major systems of the body are flushed and detoxified so they can more effectively receive and use fresh blood and nutrients.  This 90 minute practice will challenge your body, your mind, and your ego… and at the same time it will show you that you are so much stronger than you think you are.  The purpose of yoga is to bring about a union of the body, mind, and spirit.   Bikram yoga is the fastest growing yoga in the world because it works!"
I mentioned before I found a very welcoming environment with men and women of all ages and stages in life at Bikram Yoga Exton, with all different levels of expertise. There is a full schedule of daily classes, so you can find a time that best suits your schedule (read: you don't have to be crazy and go at 5:30am with me).
When I was first exploring the studio, I read this statement on their site:
"Bikram yoga is for EVERYONE.  It is a beginner yoga class and perfect for people of all ages and abilities.  If it's your first class, or if you have an established practice, you are welcome!"
This is very true; regardless of whether you've ever practiced before, you will be welcome at Bikram Yoga Exton. If I can do it, anyone can.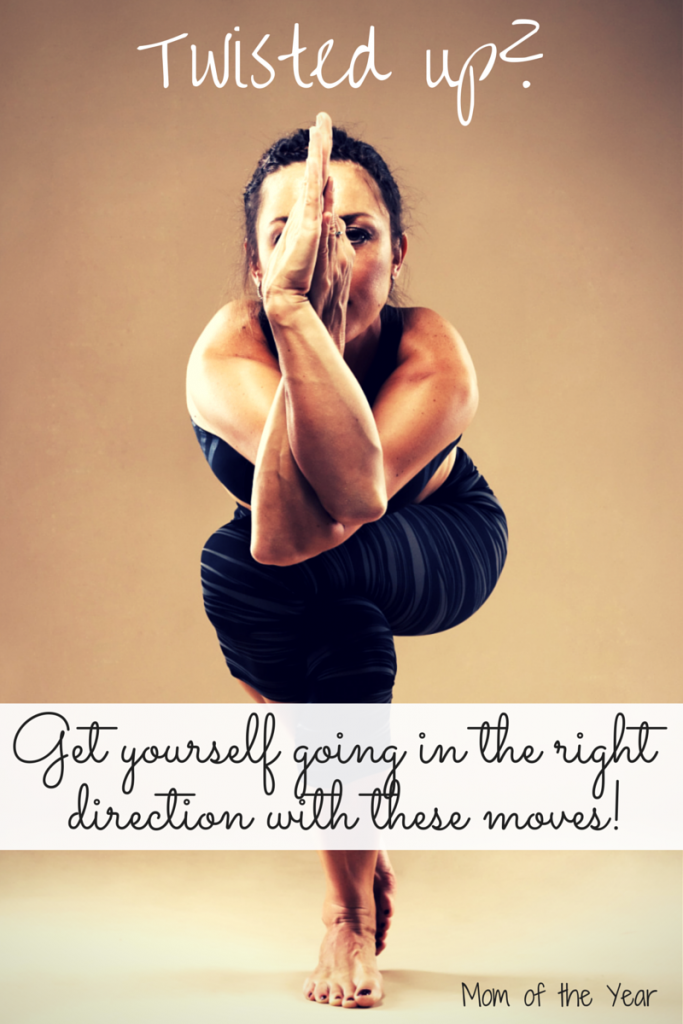 Good news is that now it's really easy for YOU to give it a try. For the month of January, there is a special introductory offer–$30 for 30 days of unlimited yoga (for all first-time students, 30 consecutive days from your first visit). This is an amazing deal! With the new year upon us, there is no better time to take this leap.
And as a bonus, the studio is giving away TWO months of unlimited yoga to one of my readers. Just enter below to score this gift for yourself below.
It's time, friends. It's time to stretch yourselves to better health and heights. As Bikram Yoga Exton says:
"Because you are so much stronger than you think you are."
First image credit: depositphotos.com, image ID:50848077, copyright:kasto
Second image credit: despositphotos.com, image ID:31178435, copyright:AmeliaFox
The following two tabs change content below.
Meredith blogs at The Mom of the Year, where she dedicatedly earns her title one epic parenting fail at a time, offering quick, relatable laughs for fellow parents and all their empathizers. She has been part of several best-selling anthologies, featured on prominent sites such as Huffington Post, In the Powder Room and BlogHer, and loves her role as the Executive VP/Operations Manager of The BlogU Conference. When she's not breaking up fights over Legos and juice boxes, she remains fully committed to sharing a less serious look at the world of parenting.