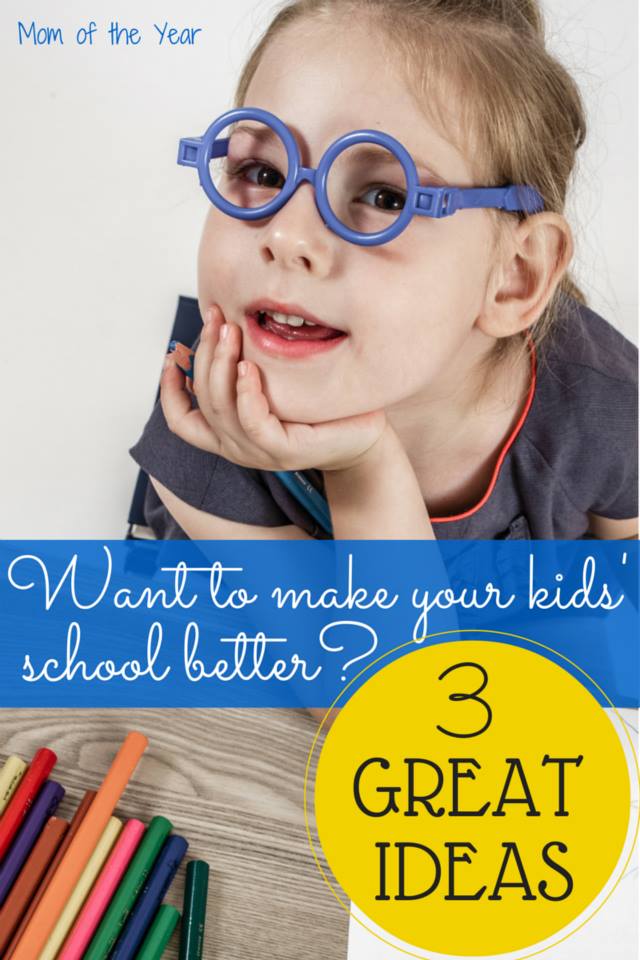 One of my favorite people in this blogging world is Eli of Coach Daddy. There are many great things you could say about Eli (he is kind, he is a teamplayer, he cares passionately about his kids, he is funny, his dedication to featuring Star Wars pics in his posts…the list goes on), but what I love the most is his originality.  Each one of his thoughtful posts is unique and interesting, and it's always a delight when I can share space with him in the blogosphere.
He has hung out here before as the one and only Dad of the Year as part of my longest running series, and he's let me set up shop as a superhero over at his place.
And his monthly 6 Words posts are fantastic.  Eli had the very fun idea to challenge bloggers to answer a particular question every month in six words are less. Sometimes the answers are silly, sometimes they pull on heart strings, but the posts are always a creative blend of blend sincerity. They always leave me smiling–and thankful to be friends with this cool guy who does such a great job of bringing people together while celebrating the realness of our lives.
I'm thrilled Eli is here today, sharing this savviness with us. Below he discusses some very smart ideas about an important an issue–how to make schools a better place for our kids. Please join me in welcoming Eli, readers!
**************************************
My kids think they're too cool for school.
Or learning. I blame Disney Channel kids and pesticides on their baby carrots. But part of it is also a boredom they've developed at school. An aversion, to anything school-related. They liken school lunch to prison fare. Recess? Please. They spend more time to sharpening pencils than playing outside.
School's not broken. It just needs a Jenny Jones makeover. And I'm here to help.
My girls – now 10, 14 and 17 – have had incredible, influential teachers, especially in elementary school. Over time, though, it all changes. Lockers and letter grades come with the territory. No more naptime, and those cute math worksheets with cartoon animals and few problems turn grey with equations.
I know. School isn't always fun. I drop them at school and add my own yeoman's encouragement.
Dad: "Tell me tonight what you learned today!"
Kid 1: "It'll be a short conversation, dad."
Dad: "Make a new friend today!"
Kid 2: "Yeah, right dad."
Dad: "Be a good girl today."
Kid 3: *sly smile* "No promises, dad!" as she slams the door.
Maybe your kids are just … hooligans, you might say. They have that element. But even the hoodiest hoodlum can be swayed with a little love from an engaged teacher. A great teacher adds class to class. She can put the cool in school. (OK, chool, if you want to be technical about it.)
So here's what I propose.
1.     Reform School Lunch Reform
Even if I wasn't a right-leaning Libertarian, I'd wrinkle my nose at the Michelle Obama school lunch reform. You can lead a kid to an apple and whole grain pizza sticks, but you can't force her to eat them. All these mandated extra fruits and veggies turn the trash cans into produce bins.
A Harvard study estimates 60% of fresh veggies and 40% of fresh fruit winds up in the trash. That's one unsalvageable salad. A heckuva foregone fruit cup.
The fix
What fourth grader wants to eat like he's recovering from an ulcer? Steal a page from Jessica Seinfeld's cookbook (oops) and sneak the greens into food the kids love. Let's compromise on the whole grains edict. How about foods with half flour, half whole grain? I bet the kids won't even notice.
Bonus: Double the recess time. Or triple it. It ought to last as long as at least 12 Vine videos. That's language the kids can understand.
2.     Rewrite Summer Reading
The girls come home with reading lists they're about excited about as oven-baked fish nuggets. There's no Geoffrey Chaucer, F. Scott Fitzgerald or Ernest Hemingway to be found. Not even any George Orwell, John Steinbeck or even Mark Twain. Instead, obscure, contemporary titles crowd the curriculum.
For a generation of 140-character communication, a love for books is an epic battle. Our generation has taken up arms in this battle with picnic cutlery.
The fix
Have kids read two books every summer. Let a parent pick one – we can choose a book we enjoyed at their age. And let the kid pick the other one. Anything she wants. Ask her to turn in a one-page diary entry on what she learned from one or either book.
Let's not force-feed an agenda that eats up an already-shrunken summer. We need to give kids a taste of what's to love about reading.
3.     Ignite our teachers so they can ignite our kids
I can't believe teachers must pay for most of their own school supplies. Fairly sure Minnesota Vikings football players don't take their jerseys home to launder. Or airline pilots gas up the jumbo jet on their dime. We need to let teachers focus on lessons and inspiration, not supply and demand.
We love teachers. But there are few stories coming home about what a teacher says and how they've influenced their thought or perception. There are more about complacency and discontent. Where have you gone, John Keating? Where is the Dead Poet Society?
Fix
Encourage teachers to exchange lesson plans and other learning tools. The website Teachers Pay Teachers is a marketplace for tried and true lesson plans. Ask for corporate sponsorship of classrooms, where employees donate supplies to a classroom. Enlist college coaches and pro athletes.
Even better: What if local businesses donated spa days or dinner/date vouchers or a free day on the golf links every month for a stellar teacher?
What good is knowledge, structure and moral focus, if the teachers aren't feeling it too?
Think about a teacher who made an impact on you.
I'm thinking of mine. And those my girls have had.
I'd even eat a whole grain pizza stick to have my girls in her class.
# # #
When he isn't answering his kids' questions about Spider-man sneezes or trying to determine which drummer's beat to listen to, Eli Pacheco writes a the blog Coach Daddy. Follow him on Google Plus, Pinterest and Twitter.
First image credit: depositphotos.com, image ID:36051083, copyright:hskoken
The following two tabs change content below.
Meredith blogs at The Mom of the Year, where she dedicatedly earns her title one epic parenting fail at a time, offering quick, relatable laughs for fellow parents and all their empathizers. She has been part of several best-selling anthologies, featured on prominent sites such as Huffington Post, In the Powder Room and BlogHer, and loves her role as the Executive VP/Operations Manager of The BlogU Conference. When she's not breaking up fights over Legos and juice boxes, she remains fully committed to sharing a less serious look at the world of parenting.