I have gone on before, at length, about how much I crush on our deck.  It truly is a lovely place.  I often consider moving in out back.  Maybe I won't dramatically dismantle and relocate our bed, but I could set up a nice cot or something.  Maybe get a sweet lava lamp and milk crate night stand to set the mood?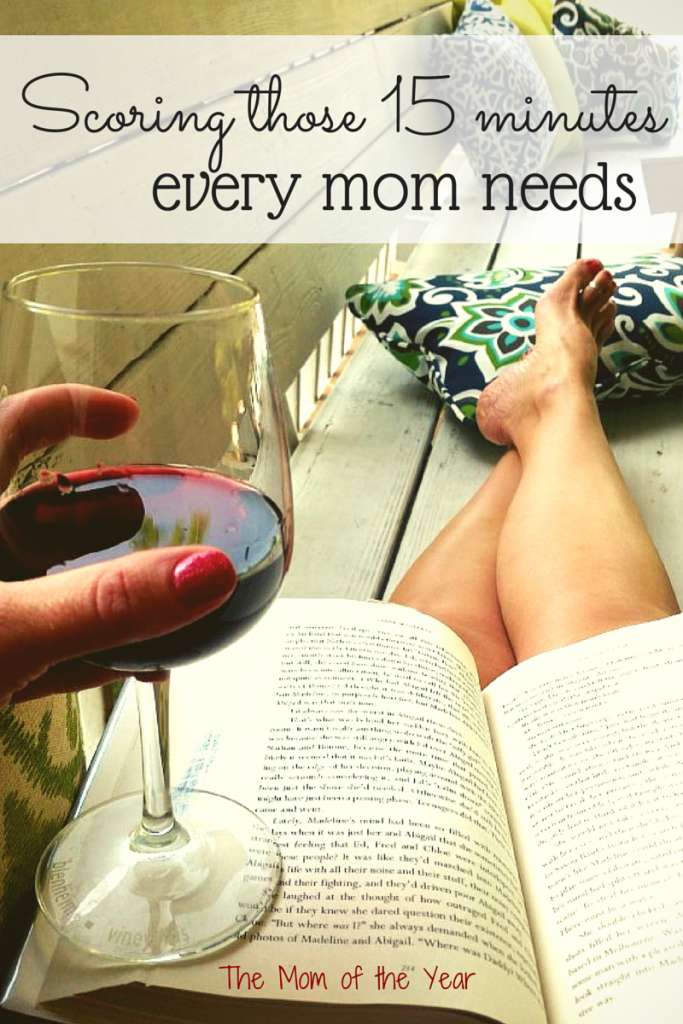 The thing is, I love the deck, but moreover, I crush on SOLITUDE.  I don't think I actively started craving this bliss until it was gone.  I love my privacy, I love my peace.  I love being able to think a thought and hear it in my own head without Daniel Tiger jingling a catchy tune in the background (though, dang, I do love that little dude–he's adorable, smart, and does a far better job of raising my children than I ever will).
You may remember when I fell in love with a personality test several months ago.  And then talked about it endlessly ad nauseum and refused to shut up about it.  Why was I so taken with this quiz?  It defined me.  It reinforced that my need to be alone wasn't some bizarre quirk, but rather an inherent component of my being, that was, in fact, part of an established personality type.  Ahhh…
Sweet revelation, but not a whole lot of room to go anywhere with it.  I was and am still up to my ears in Pull-Ups, messy dog drool, and kids who still can't unpeel the plastic from their own Lunchables (again, I am Mom of the Year here).  While my husband feeds on being around others and socializing (doesn't Dr. J's peppy friendliness just exude this??), I am an introvert.  And I like being an introvert.
I try not to be stupid, to recognize there is stuff about every age and stage that will trip me up.  I do talk to friends with older kids and know that things, so many things, will get trickier.  That said, I remain convinced that one of the pleasures of this particular phase of my kids is that I am never alone.  There are no silly things like naps or entire days of school.  Nor is there the decided joy of peeing alone.  We get to be together all the time!
Yay!
So here I remain, fantastically longing to be near NO ONE, but in fact, solidly running show as a trio–from sun-up to sun-down.  That's fine; I chose to have kids and I love them.  But…
One day, one singular unique day, I thought, "Why not?  Let's let Daniel Tiger earn his keep."  I cued up Netflix, plunked lollipops in their hands (again, Mom of the Year), and slipped out to the deck with my laptop.
I felt covert.
I felt sneaky and smart.
I felt awesome.  I was alone.  I did all sorts of sordid thing like checking my Facebook status and writing a new post.  It was fabulous.  It lasted approximately 19 minutes.
Not exactly enough time to write one's life story, but oh well….we're on our way, and isn't the direction in life the only thing that really matters?
The following two tabs change content below.
Meredith blogs at The Mom of the Year, where she dedicatedly earns her title one epic parenting fail at a time, offering quick, relatable laughs for fellow parents and all their empathizers. She has been part of several best-selling anthologies, featured on prominent sites such as Huffington Post, In the Powder Room and BlogHer, and loves her role as the Executive VP/Operations Manager of The BlogU Conference. When she's not breaking up fights over Legos and juice boxes, she remains fully committed to sharing a less serious look at the world of parenting.