Thank you, Carrie, for bringing our virtual book club's Night Will Find You book club discussion! I love that this book was such a hit, and a thriller is a perfect read for this time of year. Let's dive in…
It's OCTOBER!! I think if I had to pick this would be my favorite month of the year. Cooler weather, sweaters and jeans, Halloween, and pumpkin spice everything! (although, have we officially gone over the edge with pumpkin spice stuff? Do I need pumpkin spice oil for my car??)
I'm going to be honest, it's been a while since I've read a thriller that I didn't roll my eyes at. The most recent one from a very popular thriller author literally had me laughing out loud at some of the ridiculousness. Really? You're gonna go down with the house??? (IYKYK)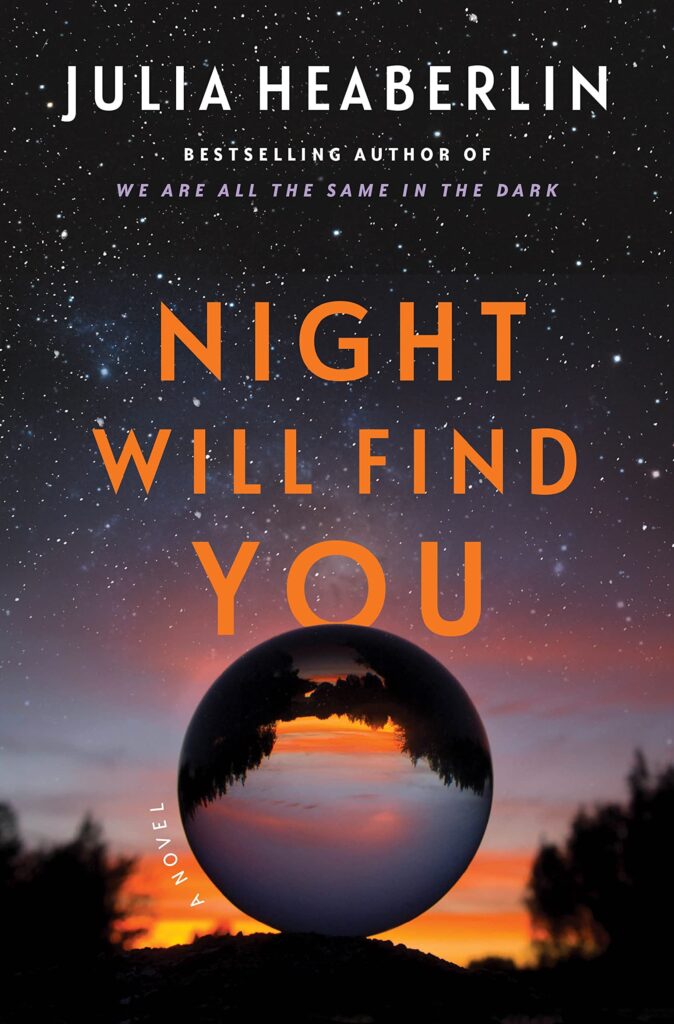 I'm happy to say that Julia Heaberlin's latest, Night Will Find You, kept me on the edge of my seat. Maybe I was able to enjoy it a little more because there was a psychic element to the book. Not sure. But I definitely prefer that to "whoopsie, she forgot to charge her cell phone and it's dead and now she can't call anyone for help and the murderer is in the next room." No.
We start off in a police station (my favorite place to start!) where our main character, Vivvy, is looking at crime scene photos. We quickly realize that she has been asked to look at them because of her known psychic abilities. And the cop asking her to do this is an old flame, Mike, who happens to now be married to her sister. GAH! I'm in!
Vivvy has used her psychic abilities in the past. They helped her save Mike's life when they were kids (or did they?) which is why Mike trusts her implicitly. She's not interested in her psychic abilities though. She'd rather be left alone doing astrophysics and staring into space, quite literally. But now there's a cold case that Mike really wants to solve and she's stuck working with a shady, crank-pot detective.
Everyone remembers the case of Lizzie Solomon, a young girl who went missing and was never found. Lizzie's mother is now sitting in jail for her murder even though they never found a body. Vivvy and Jesse (said cranky cop) are now working together to get this case solved while neither trusts the other.
I must say, I wasn't sure where we were headed with Jesse. He has his own secrets and I thought Heaberlin did a great job of keeping you wondering if he was "good" or "bad". The last half of the book was so fantastic! Twists and turns and relationship stuff (yes, please!). Heaberlin knocked it out of the park with both character development and suspense.
The end was so good … and then the VERY, VERY end was perfection! (I don't want to give too much away.) If you read it, let us know what you thought about that last little tidbit. Just talking about it makes me want to read it again! Always a sign of an excellent book.
Oh, and here's the best news about this book … it's NOW ON KINDLE UNLIMITED!! So if you haven't had the chance to pick it up and you have Kindle Unlimited, what are you waiting for?!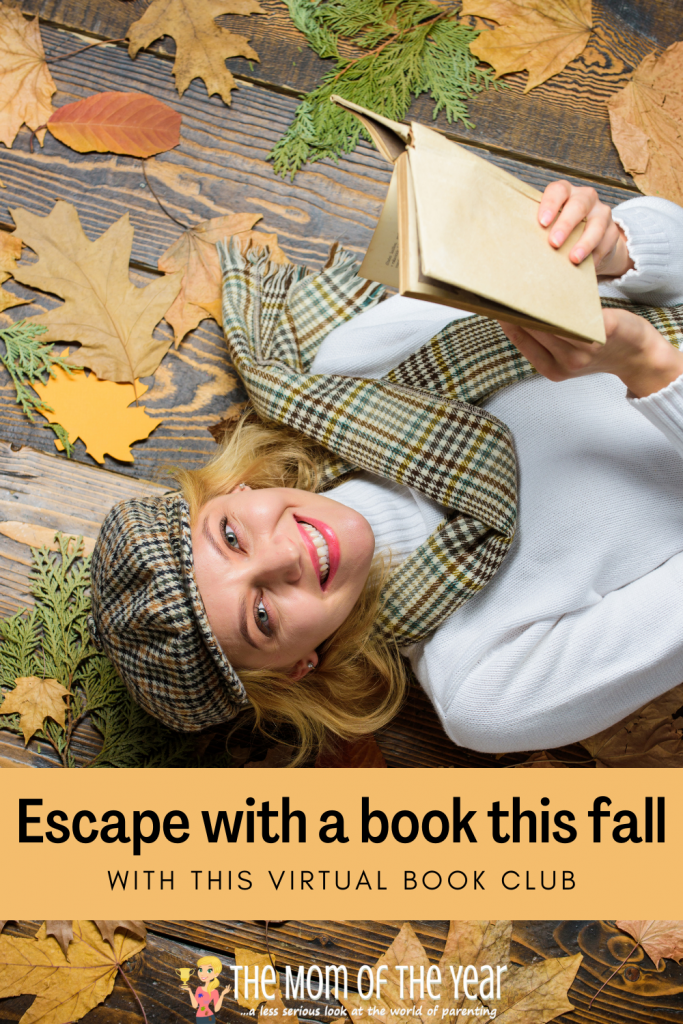 Meredith and I are super excited about our next pick by Jessica Knoll (author of Luckiest Girl Alive), Bright Young Women! Jessica grew up in our area, so her books are extra fun for me and Meredith to read! Read on for a description of this psychological thriller with a dash of true crime!
As always, we are giving away a copy for free! Leave a comment on this blog post or the Instagram post by 10/13/23 by 7am ET, and as long as you are 18 or older and live in the continental United States, you are eligible to win!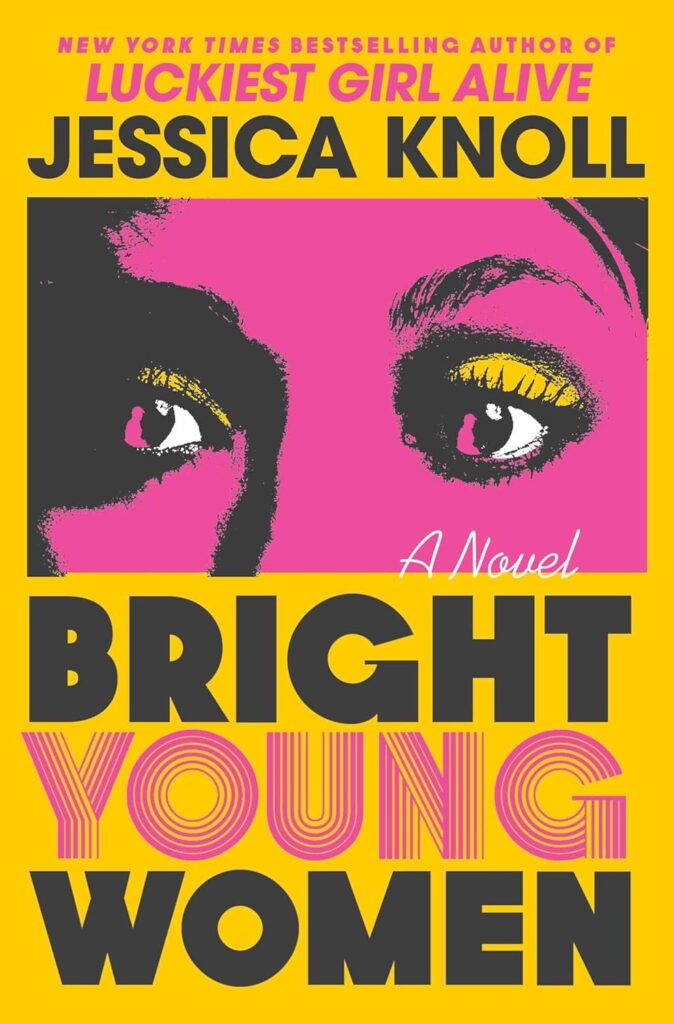 Two women from opposite sides of the country are brought together by violent acts of the same man, and become allies and sisters in arms as they pursue the justice that would otherwise elude them in one of the most acclaimed, highly anticipated thrillers of the year.
Masterfully blending elements of psychological suspense and true crime, Jessica Knoll—author of the bestselling novel Luckiest Girl Alive and the writer behind the Netflix adaption starring Mila Kunis—delivers a new and exhilarating thriller in Bright Young Women. The book opens on a Saturday night in 1978, hours before a soon-to-be-infamous murderer descends upon a Florida sorority house with deadly results. The lives of those who survive, including sorority president and key witness, Pamela Schumacher, are forever changed. Across the country, Tina Cannon is convinced her missing friend was targeted by the man papers refer to as the All-American Sex Killer—and that he's struck again. Determined to find justice, the two join forces as their search for answers leads to a final, shocking confrontation.
Blisteringly paced, Bright Young Women is "Jessica Knoll at her best—an unflinching and evocative novel about the tabloid fascination with evil and the dynamic and brilliant women who have the real stories to tell" (Laura Dave, New York Times bestselling author of The Last Thing He Told Me); and "a compelling, almost hypnotic read and I loved it with a passion" (Lisa Jewell, New York Times bestselling author of None of This Is True).
…………………………………………………………………………..
Thanks so much for joining our Night Will Find You book club discussion! As always, we love hearing your thoughts and opinions! Keep them coming!!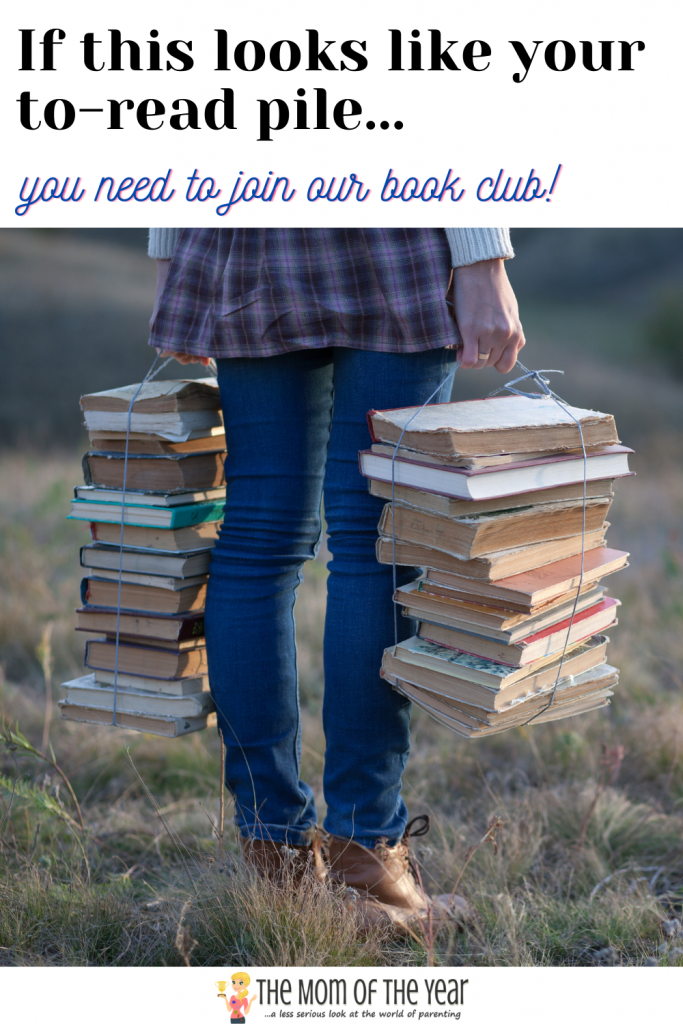 Thank you to Flatiron Books for providing copies of the book for review and giveaway. All opinions remain 100% our own.
The following two tabs change content below.
Meredith blogs at The Mom of the Year, where she dedicatedly earns her title one epic parenting fail at a time, offering quick, relatable laughs for fellow parents and all their empathizers. She has been part of several best-selling anthologies, featured on prominent sites such as Huffington Post, In the Powder Room and BlogHer, and loves her role as the Executive VP/Operations Manager of The BlogU Conference. When she's not breaking up fights over Legos and juice boxes, she remains fully committed to sharing a less serious look at the world of parenting.