Thanks to Carrie for bringing this month's Love, Theoretically book club discussion! I love doing this virtual book club with her, and after reading her review, I am completely convinced this needs to be made into a movie ASAP!
Ali Hazelwood has truly become THE romance queen of the last few years! Starting with her first book, The Love Hypothesis, she has entranced the world with her main characters, all of whom are women in STEM. I am, for sure, at a point where I pre-order all of Hazelwood's books! I even enjoyed her novellas, Under One Roof, Stuck with You, and Below Zero.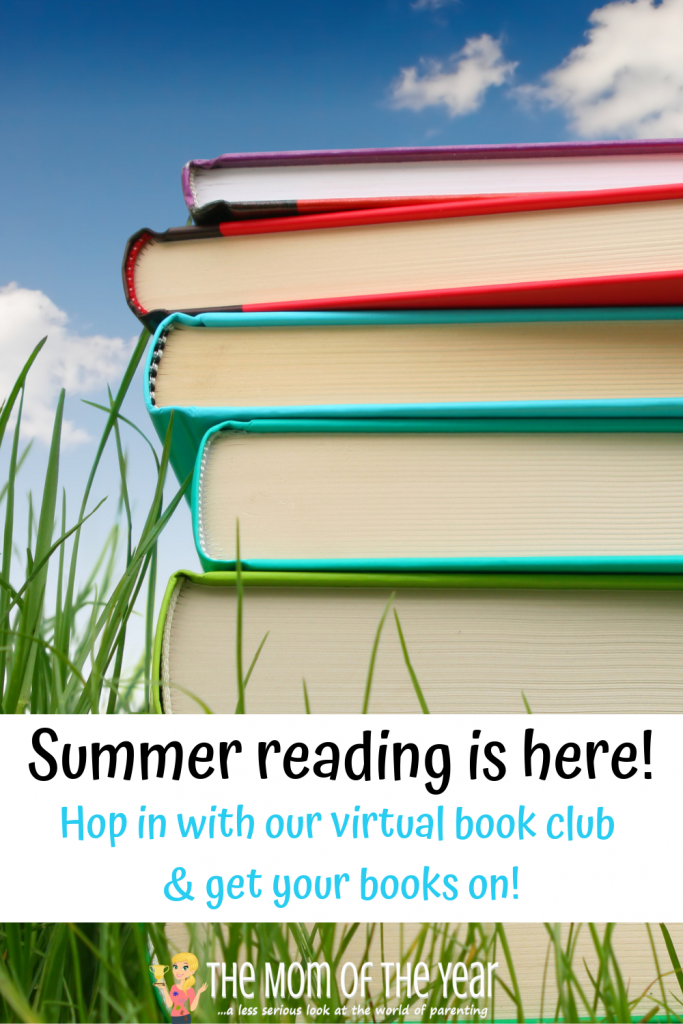 Her new book, Love, Theoretically is just as adorable and funny as her previous books. I know sometimes people complain that authors use the same formula time and again, but why change what's not broken? Hazelwood has it down to a science – pun intended!
Hazelwood's books are all one-day reads for me. Like, if I have to stay up until 2am, I will!! I laughed, swooned, and sighed through this whole book. I will say I do love a guy who loves the girl (or at least lusts after her) from the start, even though he might have to hide it or the girl doesn't see it. (Elsie, wake up! He's in love with you!)
To start, Elsie is a theoretical physicist working for very little money as an adjunct professor with no benefits. The biggest of these issues is actually the health insurance, as she has diabetes. Her mentor has pushed her in this particular direction even though Elsie is hoping for something more.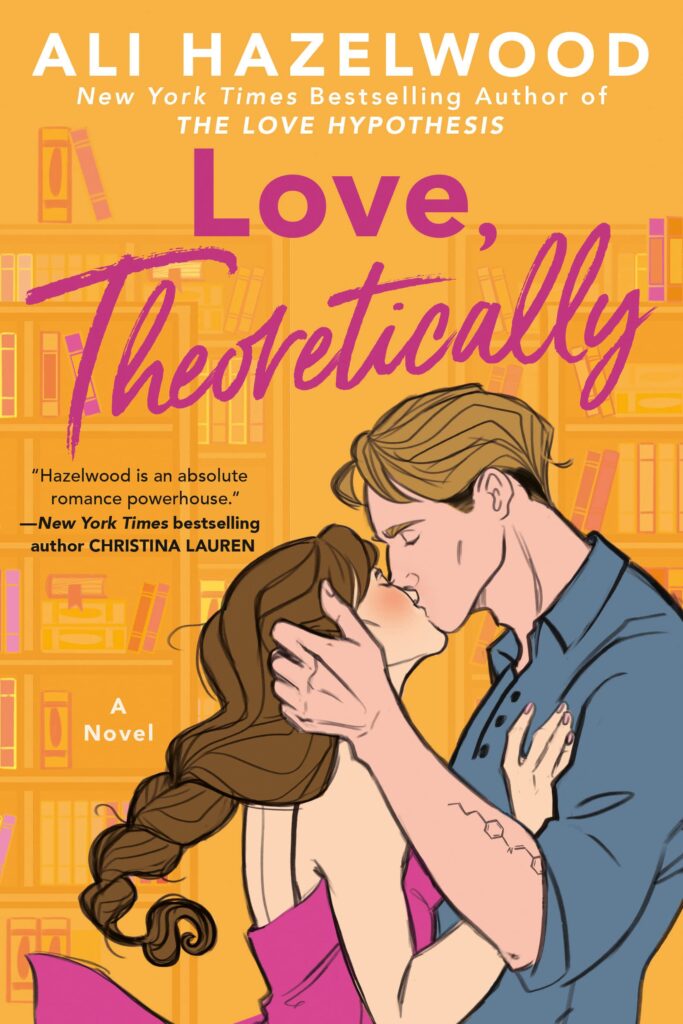 Back to the healthcare issue. Elsie needs to find a way to make some extra cash for her insulin and she joins an app where she can be a fake girlfriend to men who need it. On one of these dates, Elsie meets her date's family and his brother is pretty intense. There was a lot of miscommunication here. For example, Elsie's date says what his brother's job is but is interrupted mid-sentence and so all Elsie hears is "Physic-" and so she assumes he's a gym teacher. (Sometimes we have to suspend disbelief in romances!) This turns out to be a huge issue as we find out her date's brother, Jack, is actually a physicist just like her.
Jack may be in the same field as Elsie, but he is an experimental physicist vs a theoretical physicist like her. Apparently, these two factions have a mostly hate-hate relationship going back many years. Hazelwood writes at the end of the book that this is her most academic book yet. I honestly didn't find it all that confusing. I thought she did a great job explaining the differences and it didn't take me out of the story at all.
So Elsie applies for a new job (healthcare please!) and guess who one of the interviewers is? It wouldn't be a rom-com if it wasn't Jack! And now Jack knows that she's a physicist and not what his brother said she was. UH OH!
The biggest theme of this book, though, is Elsie's inability to be herself with those around her, including her own mother and brothers. It is about Elsie's self-discovery and her learning to trust herself. Jack picks up on this facade thing she does and confronts her about it.
"It's easier like that, isn't it?"
"What is?"
"Never showing anyone who you really are. That way if something goes wrong, if someone rejects you, then it's not about you, is it? When you're yourself, that's when you're exposed. Vulnerable. But if you hold back … Losing a game's always painful, but knowing that you haven't played your best hand makes it bearable."
And he confronts her enough that she shows her real self to him. As the story moves forward, we can see Jack is in love with Elsie, but Elsie is still figuring out herself. She's confused by the feelings Jack conjures up in her. He insists on honesty and forces her to take a hard look at how dishonest she's been with her friends and family.
I think out of all of Hazelwood's books, I related to this particular theme the most. I'm sure all of us can think of times when we took on a facade to "make things easier" at either family events, social get-togethers, or even with one-on-one interactions. Why show my true self when that could be dismissed or ridiculed? Isn't it easier to just go along with others? These are the issues Jack is forcing Elsie to look at – to her benefit!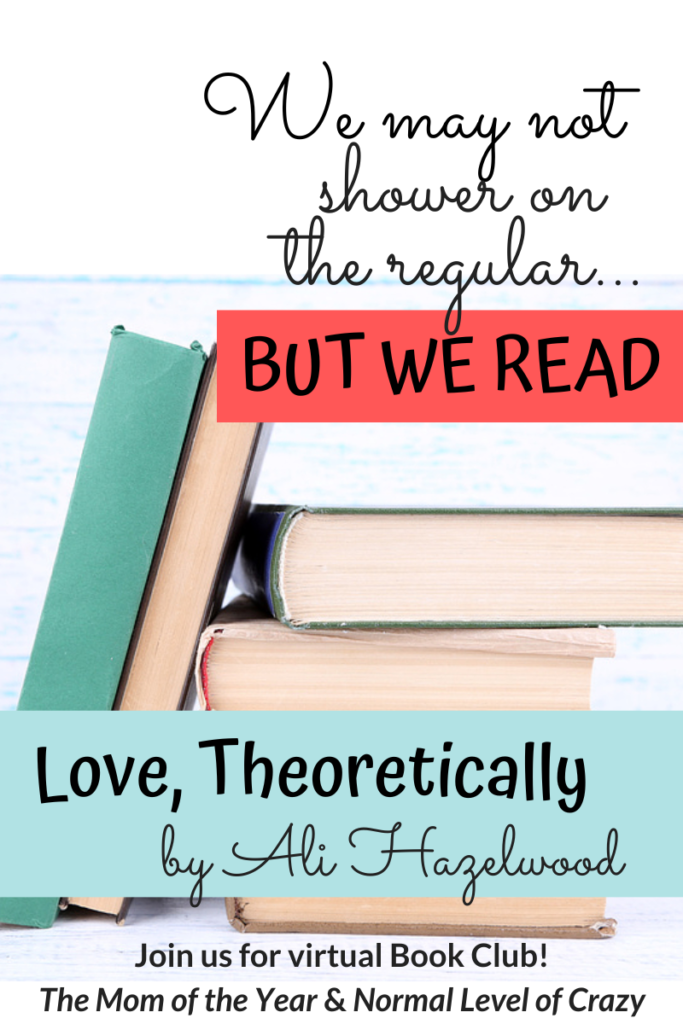 Of course, Jack and Elsie were scorching hot (nobody writes a sex scene like Hazelwood, in my opinion!), and watching them develop a true, honest relationship was truly sweet to see.
I hope you got your hands on this book and enjoyed it on a nice, relaxing vacation! It is definitely a quintessential summer read. Thanks for joining our Love, Theoretically book club discussion!
……………………………………………………………………………
Meredith and I are super excited about our next pick by Chandler Baker, Cutting Teeth! Read on for a description of this "deeper than it looks" murder mystery novel with a heavy dose of motherhood themes layered in!
As always, we are giving away a copy for free! Leave a comment on this blog post or Instagram post by 7/14/23 7am ET, and as long as you are 18 or older and live in the continental United States, you are eligible to win!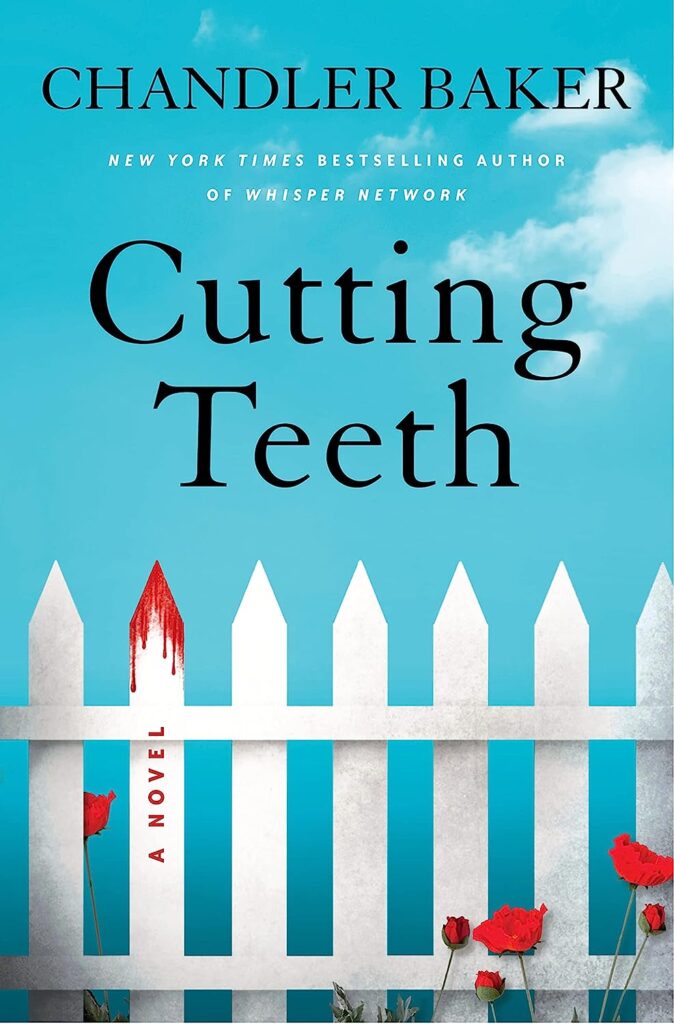 "With devourable writing and pitch-perfect humor, Cutting Teeth is a sharp, original, wickedly astute look at the sting of modern motherhood." —Ashley Audrain, New York Times bestselling author of The Push
New York Times bestselling author Chandler Baker's Cutting Teeth is a witty, thrilling story of parental love that asks: is there anything a mother won't do for her children?
Darby, Mary Beth, and Rhea are on personal quests to reclaim aspects of their identities subsumed by motherhood—their careers, their sex lives, and their bodies. But their children disrupt their plans when an unsettling medical condition begins to go around the Little Academy preschool: the kids are craving blood.
Then a young teacher is found dead, and the only potential witnesses are ten adorable four-year-olds.
Soon it becomes clear that the children are not just witnesses, but also suspects . . . and so are their mothers.
As the police begin to look more closely, the children's ability to bleed their parents dry becomes deadly serious. Part murder mystery, part motherhood manifesto, Cutting Teeth explores the standards society holds mothers to—along with the ones to which we hold ourselves—and the things no one tells you about becoming a parent.
…………………………………………………………………………..
Thanks so much for joining our book club discussion! As always, we love hearing your thoughts and opinions! Keep them coming!!
The following two tabs change content below.
Meredith blogs at The Mom of the Year, where she dedicatedly earns her title one epic parenting fail at a time, offering quick, relatable laughs for fellow parents and all their empathizers. She has been part of several best-selling anthologies, featured on prominent sites such as Huffington Post, In the Powder Room and BlogHer, and loves her role as the Executive VP/Operations Manager of The BlogU Conference. When she's not breaking up fights over Legos and juice boxes, she remains fully committed to sharing a less serious look at the world of parenting.