Summer!! Friends, it's here. And you know in these book-loving parts, summer = lots and lots of summer reading! What books are on your list? What sweet reads is your travel bag crushing on? Let us know because Carrie and I LOVE scoping out all the hot reads of the season. We're excited you're here and please join us for this month's The Eden Test book club discussion–it was quite the juicy read!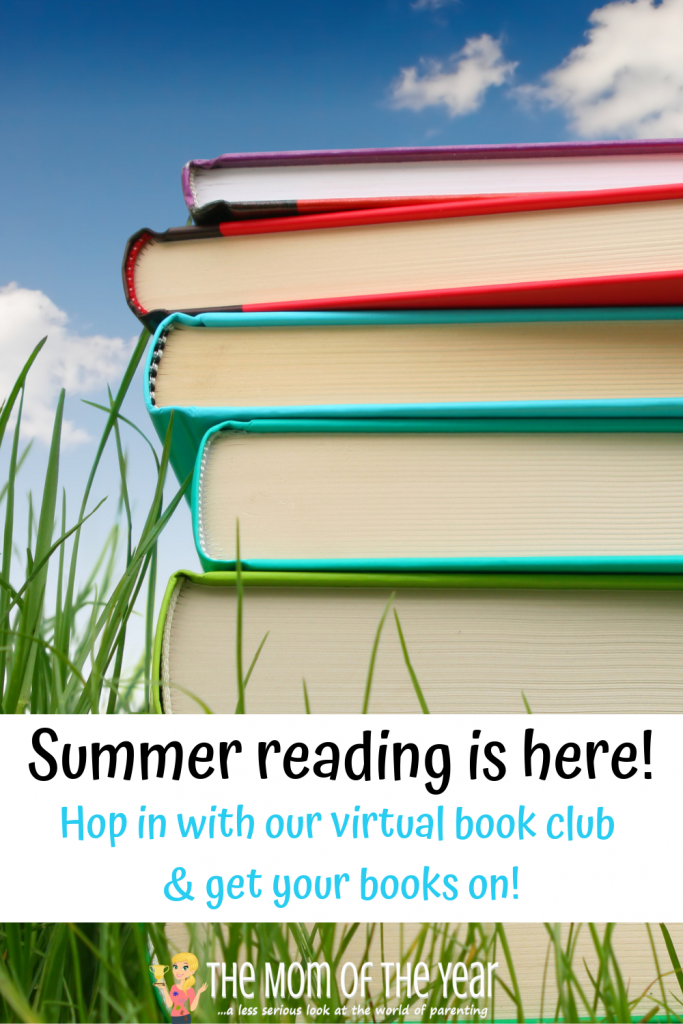 The Eden Test Book Club
The Eden Test's title alone drew us to this new release by Adam Sternbergh. Beyond the title's hint of marital seduction and exploration, the book's description sold Carrie and me–wow! We love a good domestic thriller, and The Eden Test well fit the bill!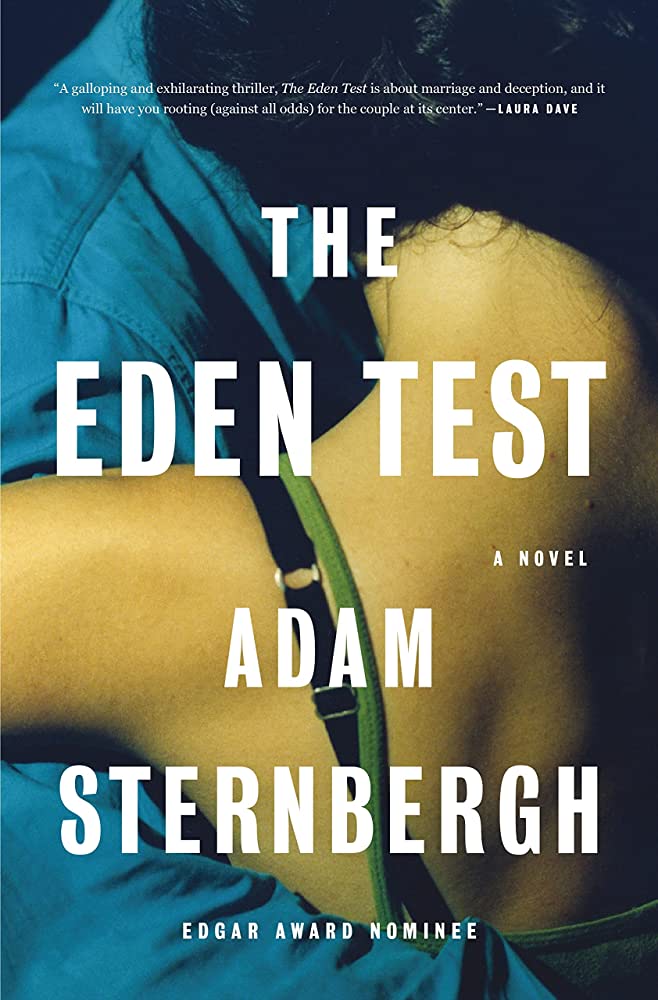 The Eden Test Book Club Discussion Questions
Do you think the premise of The Eden Test (seven questions, seven days) is feasible for making real change in a relationship?
What aspects of The Eden Test do you think would translate into the most significant change in real life?
Daisy worked so hard to hide her true identity. Do you think it is realistic to do so in today's world? How/why so?
When did you first suspect that something was afoot with Daisy's plans? Would you go to these lengths to restore a relationship?
Were you rooting for Craig and Daisy? Did your view on this change as the story progressed?
How did Daisy's pregnancy impact the progression of her and Craig's relationship?
What role did Shep play? Why/how was he necessary to the story?
Daisy created an entire cast to support her missional story. Do you think this would be feasible? Is it worth the cost?
Do you think it's ever appropriate to keep secrets from your partner? If so, when and why?
What do you think the future is for Daisy and Craig?
Did you read The Eden Test? Please share your thoughts below. Carrie and I LOVE chatting books with you! We are super-excited about our next pick, the newest from Ali Hazelwood, Love, Theoretically. We have so enjoyed reading everything she writes in the past couple of years!
And, as always, we are giving away a copy of our next pick for FREE! Enter by leaving a comment below or on the Instagram post before 6/16 at 7am EST. As long as you are 18 or older and live in the continental United States, you are eligible to win!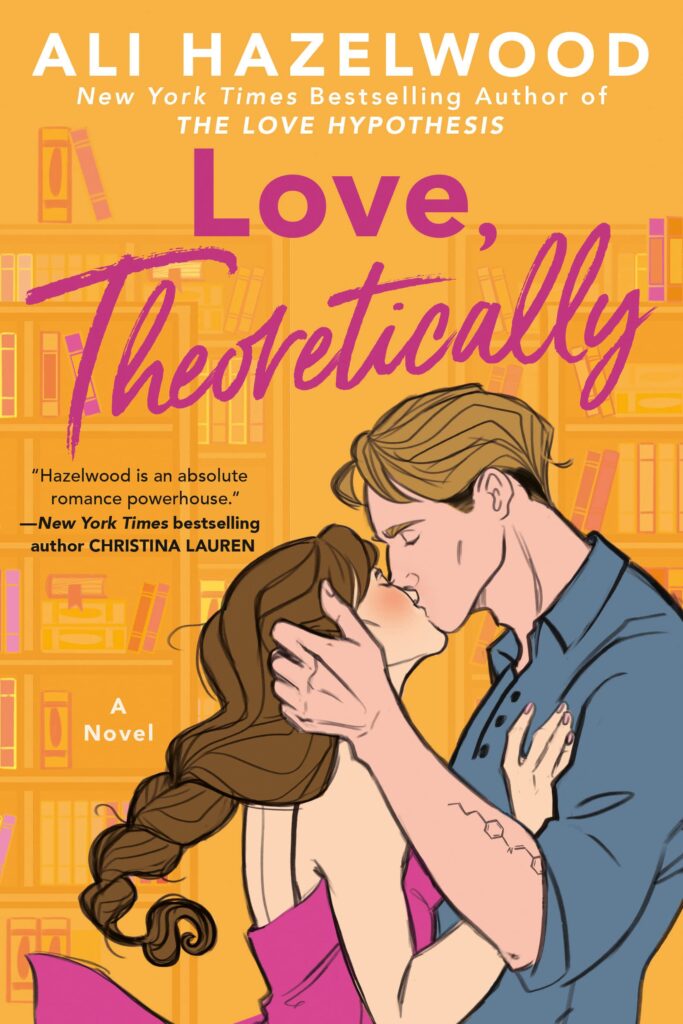 Love, Theoretically by Ali Hazelwood
Rival physicists collide in a vortex of academic feuds and fake dating shenanigans in this delightfully STEMinist romcom from the New York Times bestselling author of The Love Hypothesis and Love on the Brain.

The many lives of theoretical physicist Elsie Hannaway have finally caught up with her. By day, she's an adjunct professor, toiling away at grading labs and teaching thermodynamics in the hopes of landing tenure. By other day, Elsie makes up for her non-existent paycheck by offering her services as a fake girlfriend, tapping into her expertly honed people-pleasing skills to embody whichever version of herself the client needs.

Honestly, it's a pretty sweet gig—until her carefully constructed Elsie-verse comes crashing down. Because Jack Smith, the annoyingly attractive and arrogant older brother of her favorite client, turns out to be the cold-hearted experimental physicist who ruined her mentor's career and undermined the reputation of theorists everywhere. And he's the same Jack Smith who rules over the physics department at MIT, standing right between Elsie and her dream job.

Elsie is prepared for an all-out war of scholarly sabotage but…those long, penetrating looks? Not having to be anything other than her true self when she's with him? Will falling into an experimentalist's orbit finally tempt her to put her most guarded theories on love into practice?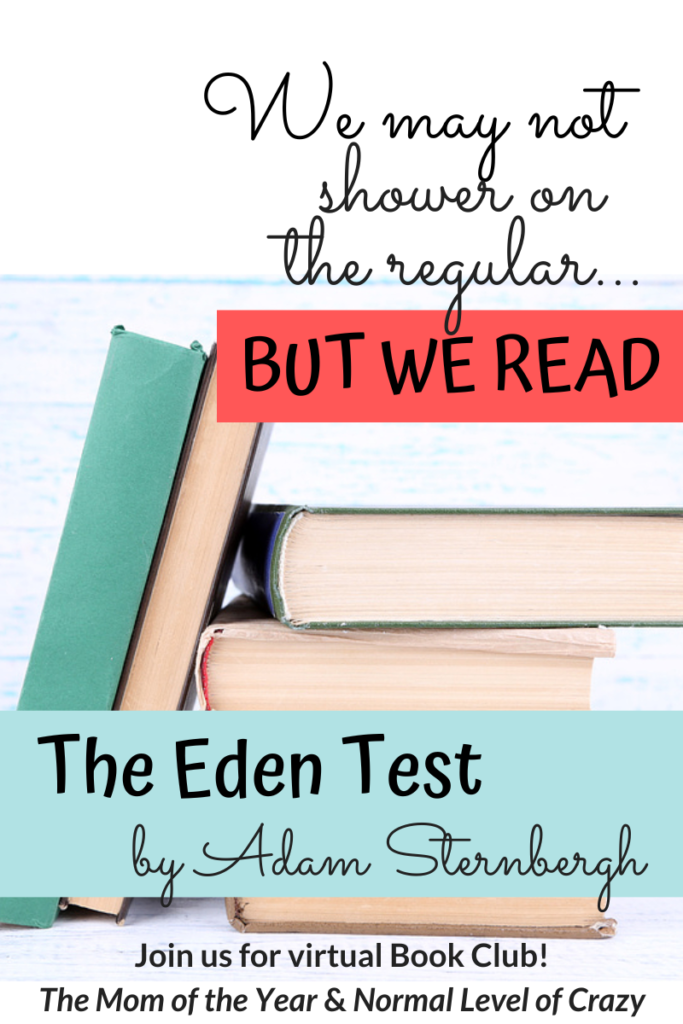 It's summertime, friends! Thanks for joining our The Eden Test book club, and go get your summer reading on! Check in with us as it goes, and let us know what you're kicking back with during these sunshiney days!
Thank you to Flatiron Books for providing copies for review and giveaway for our The Eden Test book club. All opinions remain 100% our own.
The following two tabs change content below.
Meredith blogs at The Mom of the Year, where she dedicatedly earns her title one epic parenting fail at a time, offering quick, relatable laughs for fellow parents and all their empathizers. She has been part of several best-selling anthologies, featured on prominent sites such as Huffington Post, In the Powder Room and BlogHer, and loves her role as the Executive VP/Operations Manager of The BlogU Conference. When she's not breaking up fights over Legos and juice boxes, she remains fully committed to sharing a less serious look at the world of parenting.