Thank you to Carrie for bringing this month's The Only Game in Town book club discussion! Carrie, your passion for scavenger hunts rocks! 🙂 And as always, we love reading Lacie Waldon's releases!
I'm a sucker for a good scavenger hunt. I know that's random, but if you have read this month's book pick you'll get it. A few weeks into the pandemic (was that yesterday or 100 years ago?), when we were all sitting around bored, still scrubbing our eyes out with bleach from watching Tiger King, I decided it would be fun to make a scavenger hunt for my kids. They are 22, 20 and 17. Not your typical scavenger hunt demographic. They humored me and ran around the house looking for all the clues. I didn't know what to put at the end for them, so I just had a little note that said, "you win" or something equally dumb. I mean, what was I going to give them?! We couldn't even go outside!! (Yeah, they didn't fall for that excuse either).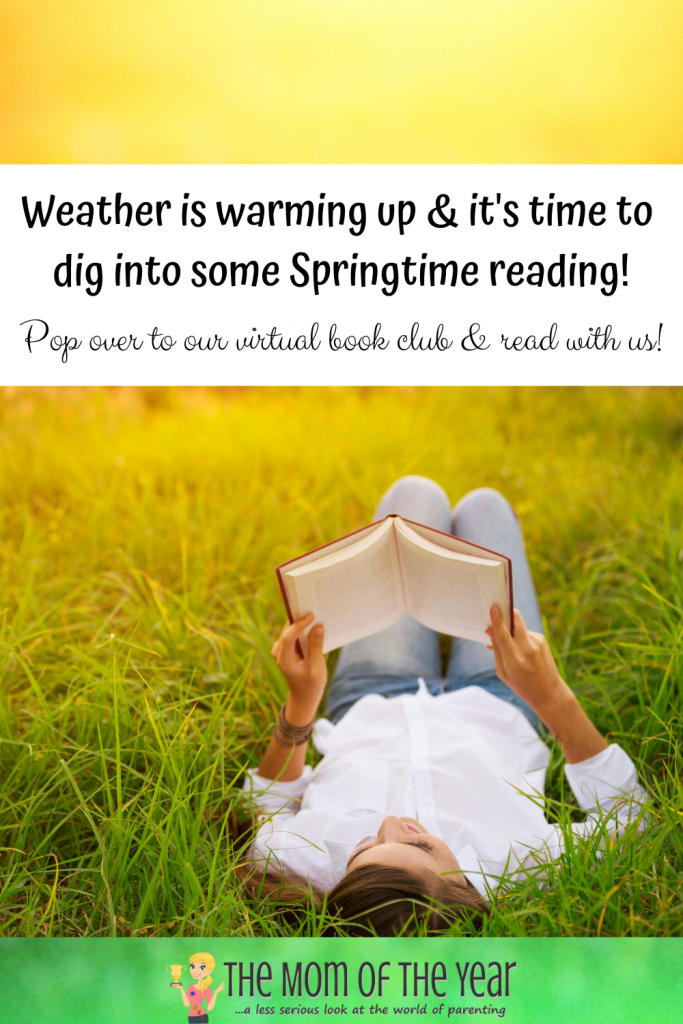 All this is to say, I was excited to read the premise of The Only Game in Town as it seemed right up my alley. We start out with Jasper, an eccentric old dude that has just passed away. In his will, he decides to leave 10 million dollars to whoever wins the outlandish game he has put together, pairing each person with (often) their enemy. They must complete several tasks and be judged by his lawyer, who never can get anyone's attention while also droning on and on. This is all in the adorable little town of Redford which truly reminded me of Redbud (if you know, you know). Stars Hollow would fit as well.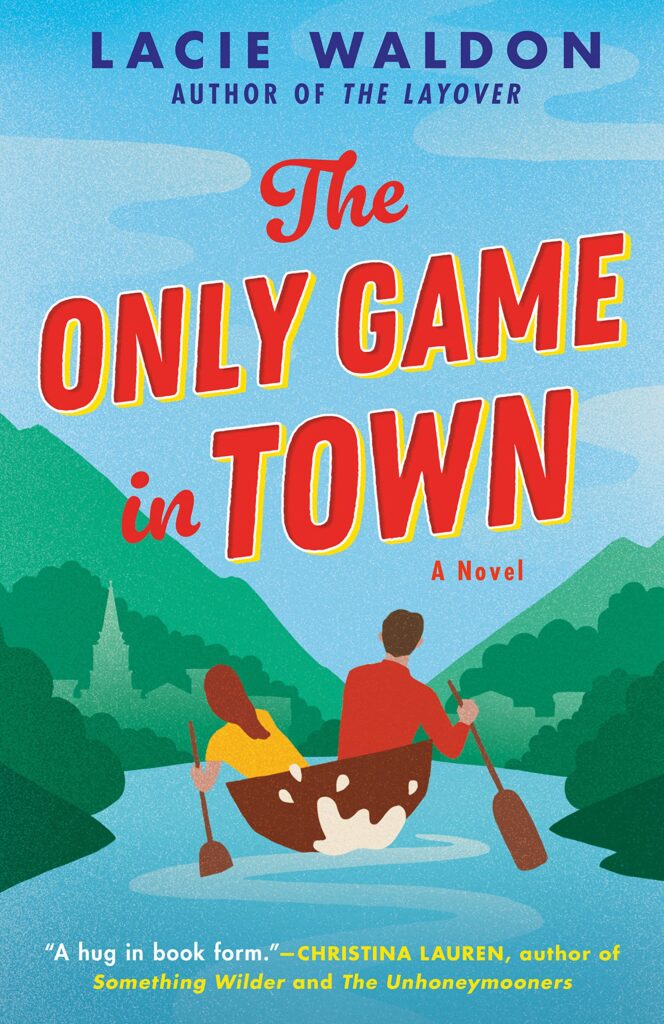 What did you think of the town? Is this your ideal or would you go mad?
I always think an adorable town is the ideal, but then I'll meet someone that comes from a small town and they'll talk your ear off about how annoying it can be. We live in a suburb, so I guess we have the best of both worlds.
Why was Carter a part of the challenge?
Carter Barclay is Jasper's grandson. He lives in the big city and has come to town for the funeral. Much to his surprise, his grandfather is leaving his money to the winner of this crazy game. Everyone involved is from the town of Redford except for him. I thought this was an interesting choice as it definitely raised a lot of suspicion from the townspeople regarding Carter's motives and integrity.
Jess is finally on her own, having moved out of her father's house. Plus her best friend has moved away. Alone or lonely?
Jess clearly has deep roots within the town. She knows all the stories, from Sally and Luanne's feud about muffins to what happened to the buck head that used to be mounted at the local bar. But she seems to be struggling without her best friend. She's finding a new path and (luckily) Carter is on it.
Nikki – do we like her or hate her or both? What about her and Ross?
I was fully expecting Carter's and Jess's points of view throughout the book, but was a little surprised to find Nikki's as well. I do enjoy meeting an unlikable character, getting to know them and changing my mind. It's a good reminder that you don't know what any one person is going through. I will say, for a bit, I thought her and Ross would get together and I didn't know how to feel about that. What were your thoughts?
Out of the challenges Jasper required of the participants, which was your favorite?
I have to say Waldon did a stellar job describing the Barbie Jeep races. I was laughing out loud picturing the complete pandemonium. I honestly fell in love with Jasper throughout the game as well as I realized what he was truly doing … and it wasn't just about the money.
Everyone had their own reasons for wanting the money. What reason did you find the most compelling?
Honestly, as much as I adored Ross and would certainly want Jess to get the money to help him, I really respected Nikki for wanting it for her mom to go to rehab. Her mother was definitely not a great lady and yet Nikki still cared enough to want to get her help.
Novak, Jasper's lawyer, never tells the town how he will "score" the game, leaving everyone annoyed and stressed as to how they will win (and don't forget the drama after the Barbie Jeep races! Sally and Luanne were robbed!). What did you think about the end where Novak finally reveals a few clauses that would announce the winner immediately?
I thought the "Impassioned Speech on Behalf of the Town" clause was hilarious, along with the other clauses. If they had all just read the fine print!! I will say the letter Jasper left for Carter left my teary eyed and I loved the happily ever after ending!
………………………………………………………………………………………………………………..
Meredith and I are super excited about our next pick by Alex Sternbergh called The Eden Test! Read on for a description of this exciting thriller about a married couple on a retreat to save their marriage! As always, we are giving away a copy for free! Leave a comment on this blog post or Instagram by 5/19/23 by 7am ET, and as long as you are 18 or older and live in the continental United States, you are eligible to win!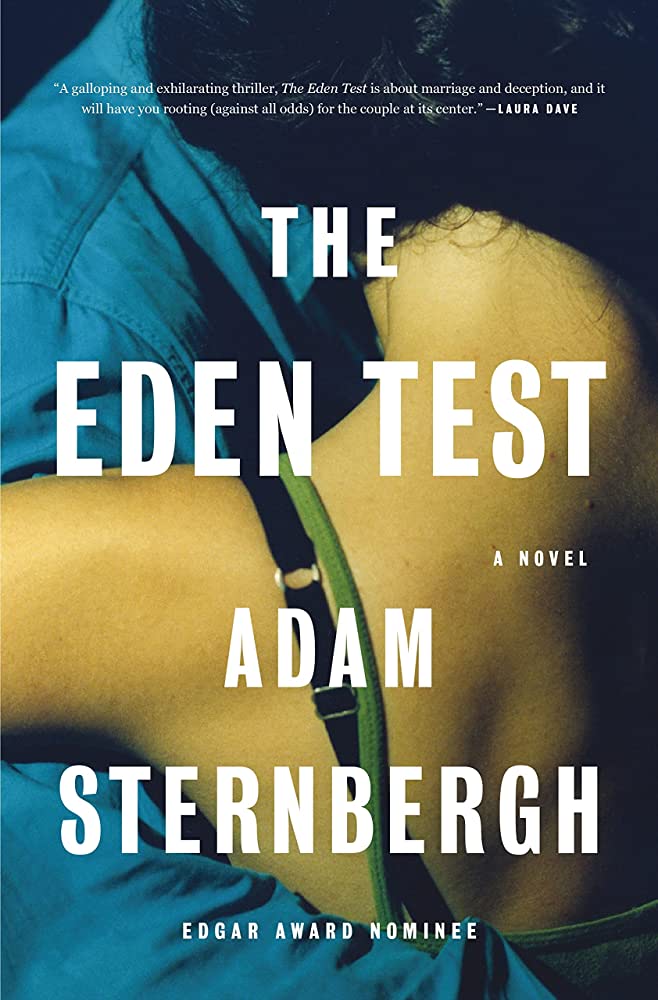 "A galloping and exhilarating thriller." ―Laura Dave, New York Times bestselling author of The Last Thing He Told Me
From Edgar Award-finalist Adam Sternbergh, an electrifying domestic suspense novel for fans of The Perfect Marriage and Rock Paper Scissors, about a couple who are forced to the ultimate extremes to save their marriage―and themselves.
Seven Days. Seven Questions. Forever Changed.
Daisy and Craig's marriage is in serious trouble. That's why Daisy has signed up for The Eden Test, a week-long getaway for couples in need of a fresh start. Yet even as she's struggling to salvage her marriage, it seems Craig has plans to leave her for another woman. In fact, his bags are already packed―long before he arrives to meet Daisy in this remote cabin in the woods of upstate New York.
At first, their week away is marked by solitude, connection, and natural beauty―and only a few hostile locals. But what Craig doesn't know is that Daisy, a slyly talented actress, has her own secrets, including a burner phone she's been using for mysterious texts. Not to mention the Eden Test itself, which poses a searing new question to the couple every day, each more explosive than the last. Their marriage was never perfect, but now the lies and revelations are piling up, as the week becomes much more than they bargained for…How far are they willing to go?
Adam Sternbergh brings his wit, originality, and a Hitchcockian sense of dread to this chilling, surprising, and wholly entertaining portrait of a marriage on the brink.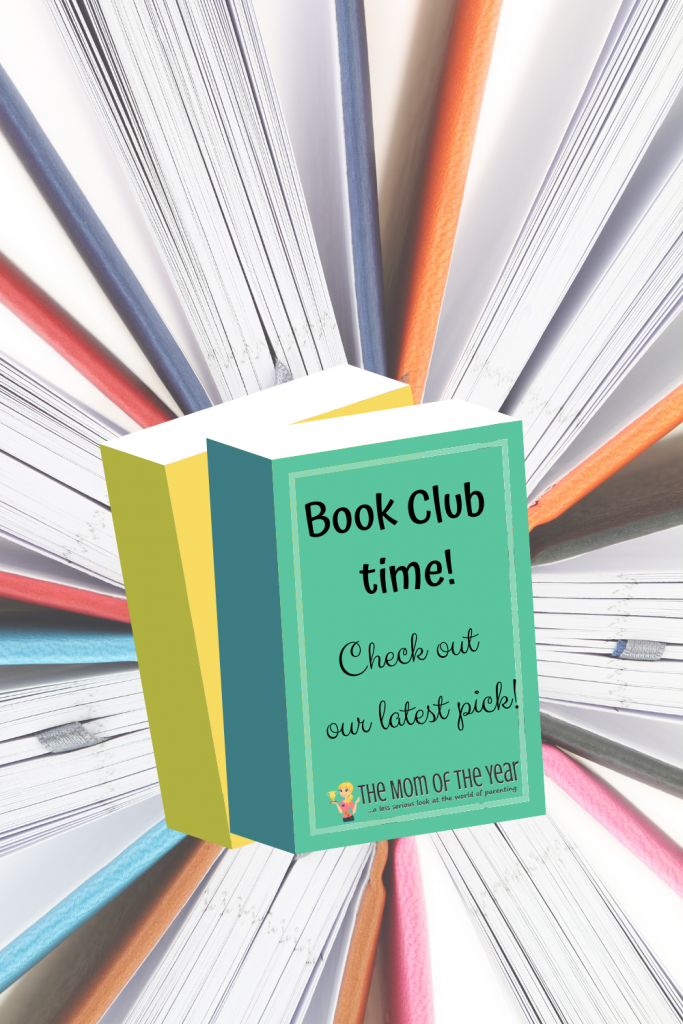 Thanks so much for joining our book club discussion! As always, we love hearing your thoughts and opinions! Keep them coming!!
***Thank you to G.P. Putnam's Sons for providing a copy of The Only Game in Town for review. All opinions remain 100% our own.***
The following two tabs change content below.
Meredith blogs at The Mom of the Year, where she dedicatedly earns her title one epic parenting fail at a time, offering quick, relatable laughs for fellow parents and all their empathizers. She has been part of several best-selling anthologies, featured on prominent sites such as Huffington Post, In the Powder Room and BlogHer, and loves her role as the Executive VP/Operations Manager of The BlogU Conference. When she's not breaking up fights over Legos and juice boxes, she remains fully committed to sharing a less serious look at the world of parenting.