Going on a road trip with your family can be a lot of fun, but it can also be a bit challenging if you're not prepared. Planning and preparation are essential keys to having a great time while you travel on the open road with your loved ones. That's why having a few tips to help you along the way can make all the difference. We've joined forces with Car Expert to give you more comprehensive ideas on what you need for a great family road trip.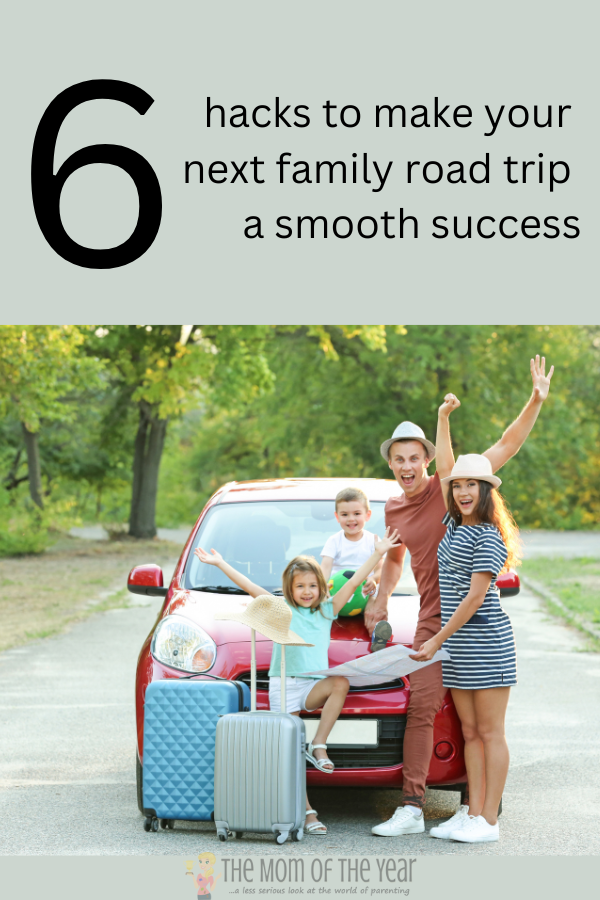 Here are some best tips to help make your next family road trip enjoyable for everyone:
1. Choose a Bigger Vehicle
Choosing the right vehicle for your family road trip is important. Depending on the size of your family, you'll want to ensure you have a car that can seat everyone and accommodate all of your luggage. You might even want to consider renting a larger vehicle if you're doing a lot of driving. Think about how many people will be going on the trip and how much you'll need to bring. You don't want to be cramped up in a small car for hours, so make sure you choose a vehicle that will give you enough space to stretch out and relax. For example, a Nissan Pathfinder has enough room to comfortably seat seven people and plenty of luggage space. This will be a great option for families looking for a comfortable ride.
2. Use Your Mobile Device to Help with Navigation
A smartphone can be a helpful tool when navigating on a road trip. By having your phone with you, you can map out your route as you go. This can be especially helpful if you haven't planned your itinerary thoroughly before leaving. Your phone can also be used to find restaurants and hotels along the way. This way, you can re-evaluate how far you can drive and make sure you have a reservation if needed. Having your phone with you on a road trip can provide you with flexibility and peace of mind.
3. Pack Plenty of Snacks and Activities
An enjoyable family road trip is possible with a bit of planning. One important tip is to pack plenty of snacks and activities. This will help to keep everyone happy and occupied during the drive. Some good snacks to pack include fruits, vegetables, nuts, and granola bars. Also, bring activities, including books, portable gaming consoles, and hand-held electronic devices. Packaging various snacks and activities can help ensure everyone has a good time on the road.
4. Make Frequent Stops
Making frequent stops is important when going on a long car ride. It allows everyone to get out of the car and stretch their legs. This can be especially important for kids who may get antsy after being in the car for a while. Plan for these stops so you don't waste time on the road. This way, everyone can have a chance to take a break and maybe even explore a little bit. You might even find new places you didn't know existed.
5. Drive During Off-Peak Hours
Anyone who's ever been stuck in a traffic jam knows that peak hours are the worst time to be on the road. Not only is it frustrating to crawl along at a snail's pace, but it can also be dangerous. If you can help it, avoid driving during peak hours. This means leaving for your destination before the morning rush hour and returning home after the evening rush hour. Not only will this help to reduce traffic, but it will also make your drive more relaxed. And if you must drive during peak hours, plan your route accordingly to avoid any major traffic jams.
6. Keep the Car Clean and Organized
Lastly, keep the car clean and organized during your road trip. This will help everyone to feel more comfortable and will make it easier to find things when you need them. These include packing garbage bags, wipes, and paper towels. Storing food in airtight containers and making use of storage pockets and compartments can also be helpful. By following these tips, you can help ensure that your car is clean and organized throughout the entirety of your trip.
Conclusion
The best tips for an enjoyable family road trip are to plan, be flexible, and go with the flow. By planning, you can ensure everyone is on the same page and knows what to expect. Being flexible will help you deal with inevitable changes in plans or weather conditions. And finally, going with the flow means not stressing out too much about things beyond your control. Just remember to have fun and enjoy spending time with your loved ones.
The following two tabs change content below.
Meredith blogs at The Mom of the Year, where she dedicatedly earns her title one epic parenting fail at a time, offering quick, relatable laughs for fellow parents and all their empathizers. She has been part of several best-selling anthologies, featured on prominent sites such as Huffington Post, In the Powder Room and BlogHer, and loves her role as the Executive VP/Operations Manager of The BlogU Conference. When she's not breaking up fights over Legos and juice boxes, she remains fully committed to sharing a less serious look at the world of parenting.