Thank you to Flatiron Books for sending us copies of Daisy Darker so we can review and share our honest thoughts with all of you via our online Daisy Darker book club! All opinions are 100% our own.
Ah, the mysterious air of the spooky season is upon us! No time like October to dig into a juicy thriller. Welcome, Daisy Darker by Alice Feeney. Carrie is a far more dedicated thriller fan than I, but as soon as I finished Daisy Darker, I immediately texted her to rave about how quickly the pages turned themselves. This was an easy, delightful read, perfect for embracing the eerie spirit of the season. Read on for a deep dive into the pages of this mystery–and make sure to share your own thoughts and questions!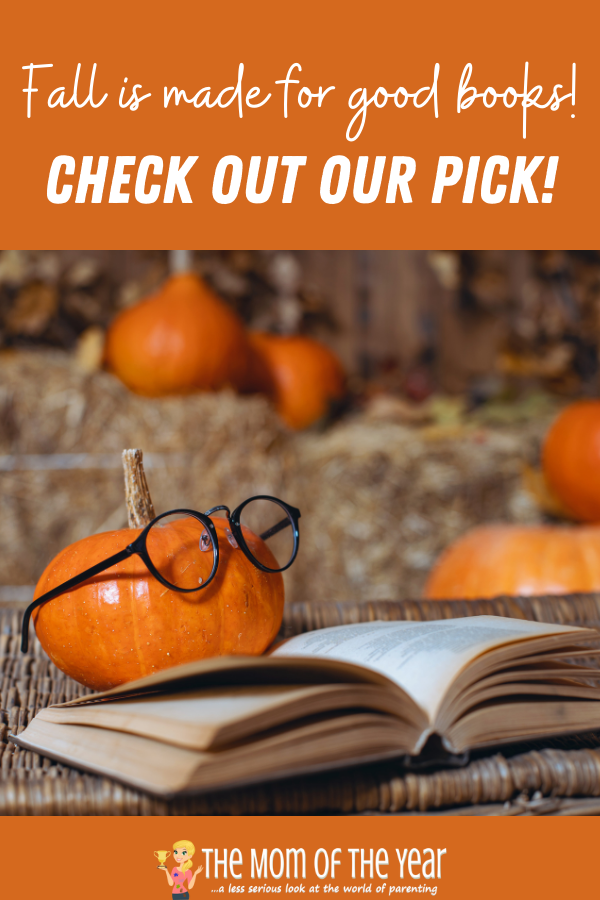 As mentioned above, the pages flew by with this read, which is always such a delight. A book that captivates me is always a win in my book, and Daisy Darker definitely fits this bill. Tell us your thoughts!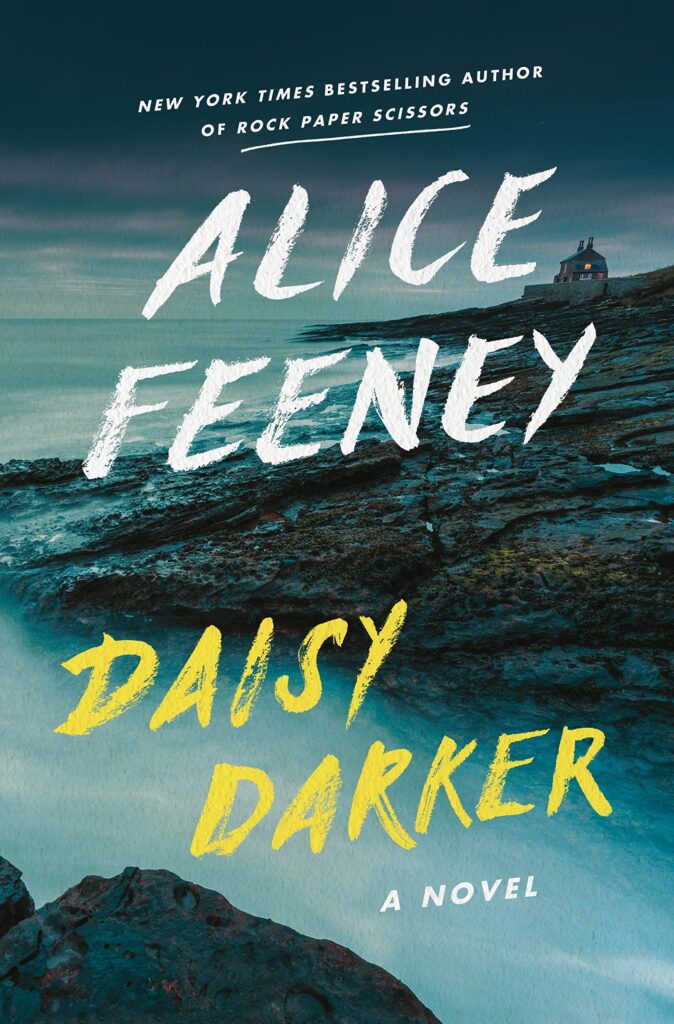 Who did you predict the killer to be at the beginning? How did your prediction of the killer morph as the story progressed? I had Conor pegged from the begging! But then, as all of the red herrings continued to pop up, I became more focused on Nana's agent as a suspect.
Which of the family members was your favorite? Why? I thought Trixie was such a cool teenager. She wasn't afraid to be her own person, and stood strong in contrast to her mother.
What was the draw of the isolated island location? How did it contribute to the story? The locale was everything. Aside from being integral to the plot (no one could get on or off), the isolation fostered extreme camaraderie between its inhabitants over the years.
Longevity of relationships was the name of the game in this tale. How do you think relationship longevity contributes to the success/failure of relationships in real life? There is something to be said for sharing years with a person, even more so if they were formative, childhood years. There is a closeness that time alone can provide.
Daisy cherished Trixie. Discuss how this adoration contributed to the plot. Daisy was very close to Trixie, and from the beginning of the novel, the reader was left to see them as a close-knit team.
Sister relationships! How can you compare/contrast your own sisterly relationships to those of Daisy and her sisters? There has definitely been more than one time I've been vexed with my sister, but as of yet, we've never resorted to murder and/or cliff-tossing. Sister relationships, like any family relationships, can be very multi-leveled and complicated, but can also be extremely close.
Secrets were such an integral part of this story. What were the secrets that most impacted the Darker family? Oof! Where to start?! There was the huge secret that Daisy's sisters killed her, but also other secrets–that Trixie was aware of all that was happening, what happened before Daisy died, that Nana was aware of all the misdoings…and so much more.
Along the line of secrets, do all families have secrets? What secrets have impacted your family? My family must be very boring, because I can't think of any secrets that affected us. Decades ago, there was the slight question as to whether my great uncle actually married his partner, or just lived with her in harmony to the end of their days…and this was as salacious as my family line ever got.
Talk about Seaglass. It was not only the name of the home, it was a tangible asset of the setting. What was the significance of sea glass? In recent years, I have so enjoyed looking for sea glass at Jersey Shore. I love the symbolism that for it to be truly refined and beautiful, it takes so much tumbling and so much time.
"Don't waste your life wishing to be like someone else, decide who you are and be you." was sage advice from Nana to Daisy. How can you apply this advice to your own life? Isn't this what we try to impart to our kids all of the time? Be your own person. Be your best self, your own self, and love who you are.
Thank you for tuning into this Daisy Darker book club discussion! As always, we are giving away a copy of our next book club pick for free!!
To enter for a copy of Our Missing Hearts, leave a comment on this post or the Instagram post before Friday, 10/14/22 at 7am EST. As long as you are 18 or older and live in the continental United States, you are eligible to win!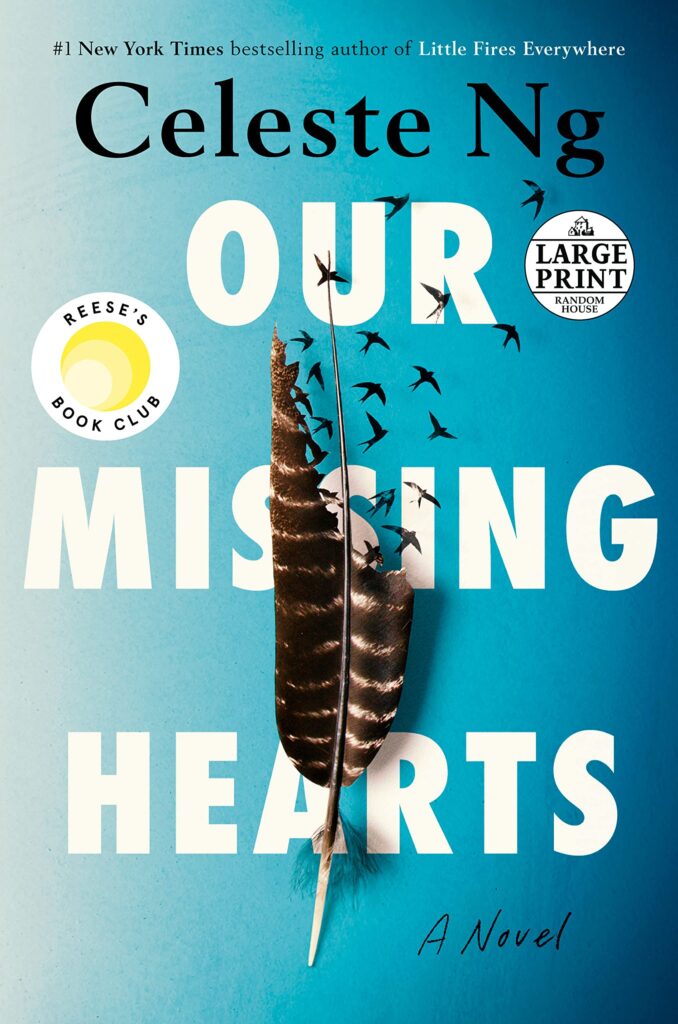 The Reese's Book Club October Pick!

From the #1 bestselling author of Little Fires Everywhere, comes one of the most highly anticipated books of the year – the inspiring new novel about a mother's unbreakable love in a world consumed by fear.

"It's impossible not to be moved." —Stephen King, The New York Times Book Review

"Riveting, tender, and timely." —People, Book of the Week

"Thought-provoking, heart-wrenching…I was so invested in the future of this mother and son, and I can't wait to hear what you think of this deeply suspenseful story!" – Reese Witherspoon (Reese's Book Club October '22 Pick)

Twelve-year-old Bird Gardner lives a quiet existence with his loving but broken father, a former linguist who now shelves books in a university library. Bird knows to not ask too many questions, stand out too much, or stray too far. For a decade, their lives have been governed by laws written to preserve "American culture" in the wake of years of economic instability and violence. To keep the peace and restore prosperity, the authorities are now allowed to relocate children of dissidents, especially those of Asian origin, and libraries have been forced to remove books seen as unpatriotic—including the work of Bird's mother, Margaret, a Chinese American poet who left the family when he was nine years old.

Bird has grown up disavowing his mother and her poems; he doesn't know her work or what happened to her, and he knows he shouldn't wonder. But when he receives a mysterious letter containing only a cryptic drawing, he is pulled into a quest to find her. His journey will take him back to the many folktales she poured into his head as a child, through the ranks of an underground network of librarians, into the lives of the children who have been taken, and finally to New York City, where a new act of defiance may be the beginning of much-needed change.

Our Missing Hearts is an old story made new, of the ways supposedly civilized communities can ignore the most searing injustice. It's a story about the power—and limitations—of art to create change, the lessons and legacies we pass on to our children, and how any of us can survive a broken world with our hearts intact.
Intrigued? So are we!! Go on, grab your copy, read it up, and check in with us in a month! We'll be sharing our thoughts, then introducing our next book club pick!
********************************************************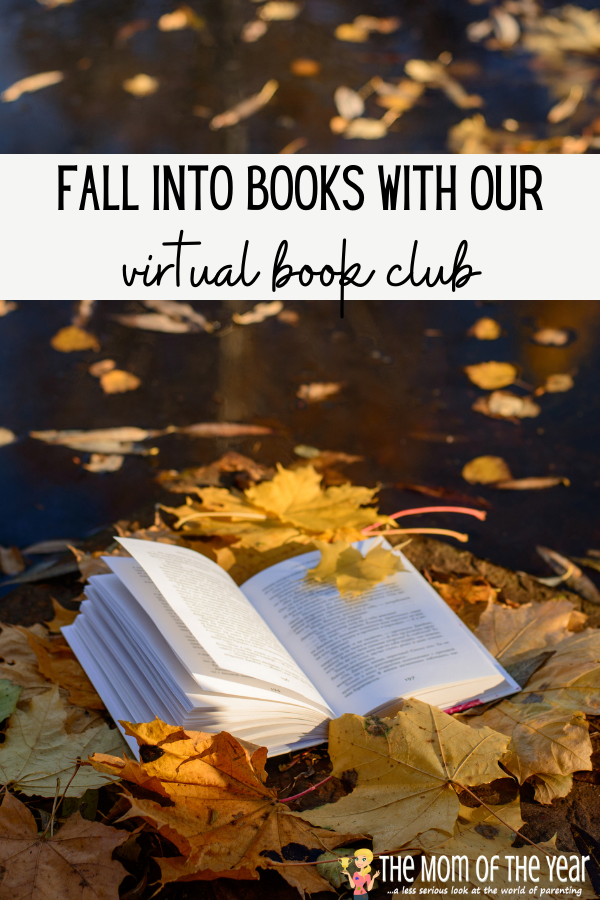 Our favorite part of this virtual book club is YOU. Thank you so much for checking in with this Daisy Darker book club, sharing your thoughts and letting us know what books you want to see featured here! Carrie and I appreciate you so much!
The following two tabs change content below.
Meredith blogs at The Mom of the Year, where she dedicatedly earns her title one epic parenting fail at a time, offering quick, relatable laughs for fellow parents and all their empathizers. She has been part of several best-selling anthologies, featured on prominent sites such as Huffington Post, In the Powder Room and BlogHer, and loves her role as the Executive VP/Operations Manager of The BlogU Conference. When she's not breaking up fights over Legos and juice boxes, she remains fully committed to sharing a less serious look at the world of parenting.