Thank you to Carrie for bringing this month's Sea of Tranquility book club discussion! I am so excited about this book!
Usually I can grasp right off the top of my head the topics I'd like to discuss in my book reviews. One can look at the genre, the characters, the place, and come up with a fairly easy jumping-off point–where you want to start and what you want to cover. Of course, a lot of novels are fairly straightforward.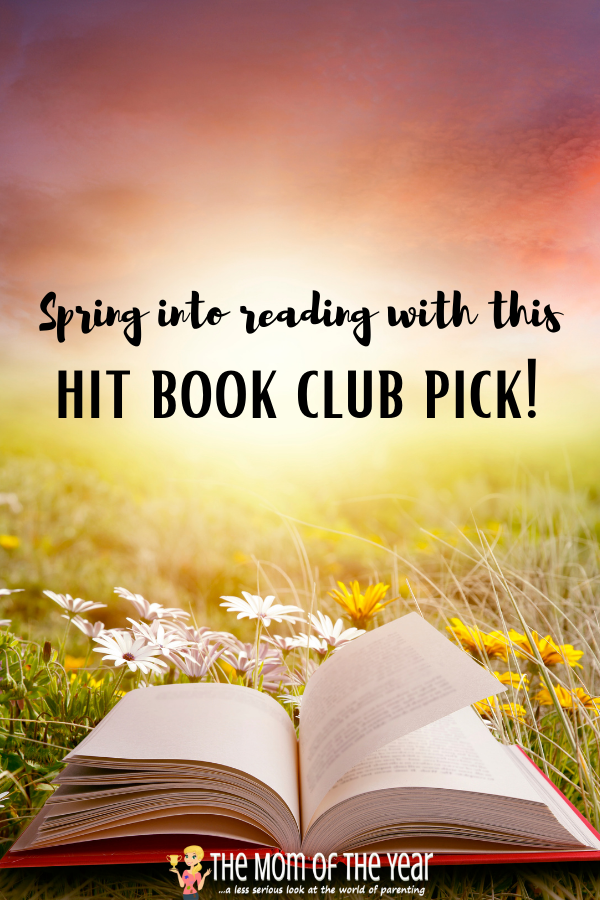 But Sea of Tranquility? So, so, so many thoughts. Too many thoughts. And chaotic at that. Let's just say I finished the book in one day and promptly handed it to my husband, demanding he read it immediately so we could discuss it. (He still hasn't read it and I feel like this is legitimate grounds for divorce, correct?)
Plus, this is one of those books that I have to be really careful not to spoil. But I desperately want to talk about all the things!! I'm not even sure I should bring up one of the MAJOR themes because it isn't revealed for a while and it's kind of a surprise. Maybe I should just post a meme with a woman screaming and you'll get the picture of my frustration.
Of course, there are some things I can cover. First, this book gave me such Station Eleven vibes, one of her previous novels, that I was stupidly happy. If you haven't read that, it's one of very few books that I continue to recommend even though it is several years old. Plus the new HBO series based on the book is a gem! Her last book, The Glass Hotel, was very different and wasn't my favorite, probably more me than anything else. But Sea of Tranquility is Emily St. John Mandel at her best. Different timelines, different storylines, intersections, intriguing characters, and always a deep connecting theme … she just knows how to do it!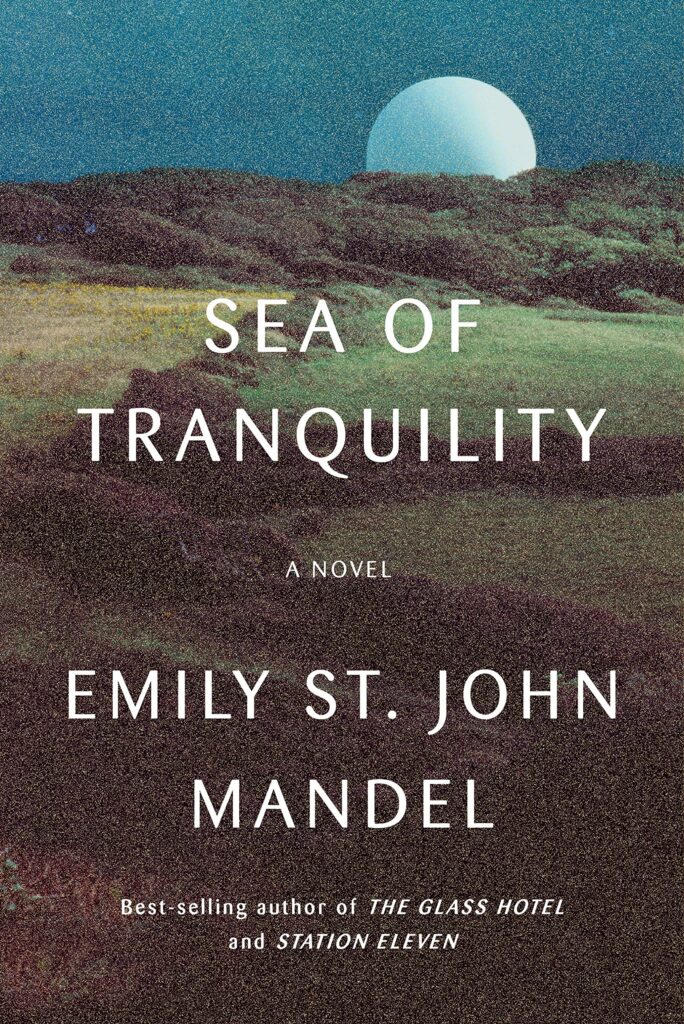 The story starts out in 1918 with Edwin St. Andrew, a disgraced Englishman who dares to discuss differing political views at the dinner table. He heads off to (or, more accurately, is forced to) Canada where he has a strange experience in the woods, a sort of blackout, but with noises – violin music and a strange whooshing sound. As we move through each character, this 'strange experience' is the connecting tissue, as they have all experienced it or are aware of someone who has.
Further in the future, Mirella Kessler finds out her estranged friend Vincent (from The Glass Hotel) is dead. It is right before Covid-19 starts and a man approaches Mirella about the strange experience her friend Vincent had when she was a child. We later find out this is Gaspery Roberts, a detective from the future.
Then we meet Olive Llewellyn, on a book tour two centuries later, who has written about the strange experience with the violin music and the blackout. Gaspery approaches her to find out more. We jump forward some more into the future and this is when we begin to really see why this particular event is being investigated.
Writing about the different worlds – early 1900s Canada, New York City a few years ago, and then, of course, the future – with settings on a colony on the Moon (and subsequent moons) – is Emily St. John Mandel's strong suit. We are immersed in these worlds even when they are only a few chapters long.
I loved the connection between the characters. Even though they lived in different centuries, they all were experiencing a kind of loneliness or disconnect along with this strange experience. I could not put down the last half of the book – between the gradual understanding of the 'strange experience' and why Gaspery was investigating, the decisions Gaspery makes in regard to time and people's lives, I couldn't wait to see how it was all connected and the ending did not disappoint!
What I love about Mandel's novels is her simplicity within themes that are not even close to being simple. How do you connect characters in several different centuries, not just through an event, but through emotions, while describing moon colonies, sibling relationships, potential changes in a linear timeline, a love story, and, ultimately, in the end, bringing it all back around, creating a satisfying ending? Ask Emily St. John Mandel.
The amount of discussion you could have over this novel implies a lengthy, tomb of a book and yet it's one of the shorter novels I've read so far this year. This book is one of my favorites of the year! If you haven't read it yet, I highly recommend it!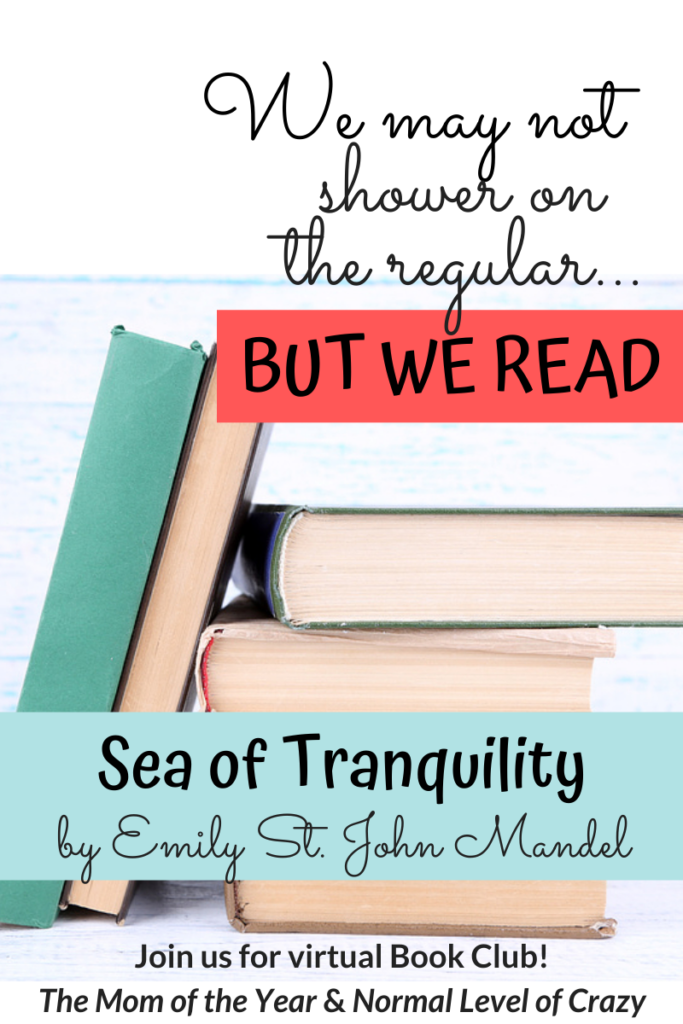 …………………………………………………………………..
Meredith and I are super excited about our next pick by Jason Rekulak called Hidden Pictures! Read on for a description of this highly anticipated book! As always, we are giving away a copy for free! Leave a comment on this blog post OR on Instagram by 5/13/22 by 7:30am ET, and as long as you are 18 or older and live in the continental United States, you are eligible to win!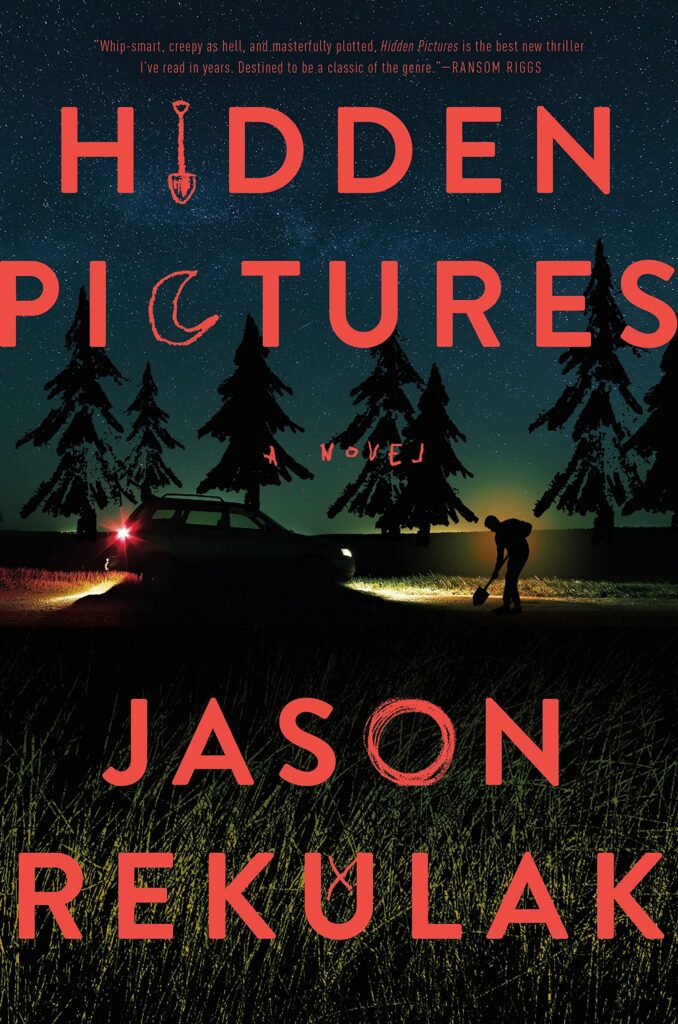 From Jason Rekulak, Edgar-nominated author of The Impossible Fortress, comes a wildly inventive spin on the classic horror story in Hidden Pictures, a supernatural thriller about a woman working as a nanny for a young boy with strange and disturbing secrets.
Fresh out of rehab, Mallory Quinn takes a job as a babysitter for Ted and Caroline Maxwell. She is to look after their five-year-old son, Teddy.
Mallory immediately loves it. She has her own living space, goes out for nightly runs, and has the stability she craves. And she sincerely bonds with Teddy, a sweet, shy boy who is never without his sketchbook and pencil. His drawings are the usual fare: trees, rabbits, balloons. But one day, he draws something different: a man in a forest, dragging a woman's lifeless body.
Then, Teddy's artwork becomes increasingly sinister, and his stick figures quickly evolve into lifelike sketches well beyond the ability of any five-year-old. Mallory begins to wonder if these are glimpses of a long-unsolved murder, perhaps relayed by a supernatural force.
Knowing just how crazy it all sounds, Mallory nevertheless sets out to decipher the images and save Teddy before it's too late.
……………………………………………………………………….
Thanks so much for joining our Sea of Tranquility book club discussion! As always, we love hearing your thoughts and opinions! Keep them coming!!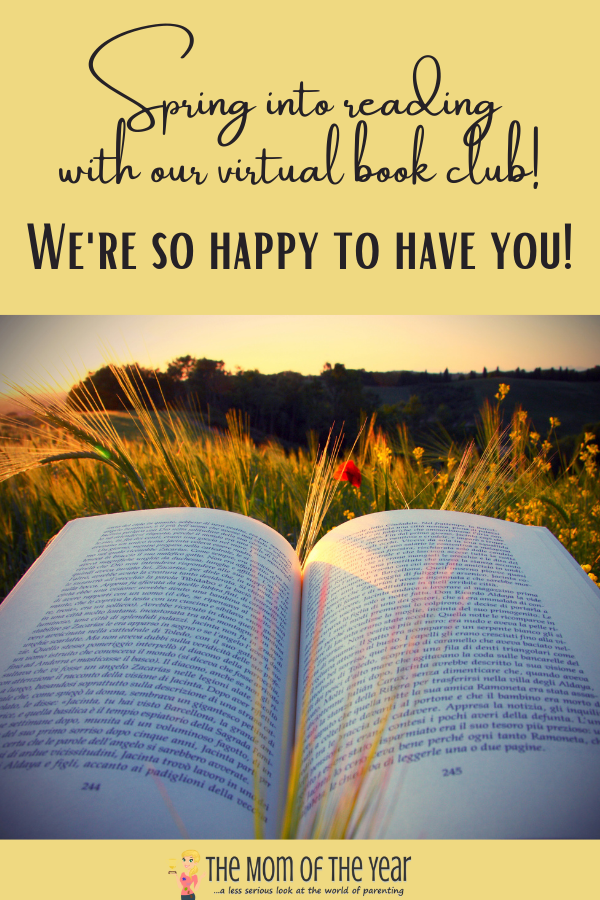 ***Thank you to Penguin Random House for providing copies of Sea of Tranquility for review and giveaway. All opinions remain 100% our own.***
The following two tabs change content below.
Meredith blogs at The Mom of the Year, where she dedicatedly earns her title one epic parenting fail at a time, offering quick, relatable laughs for fellow parents and all their empathizers. She has been part of several best-selling anthologies, featured on prominent sites such as Huffington Post, In the Powder Room and BlogHer, and loves her role as the Executive VP/Operations Manager of The BlogU Conference. When she's not breaking up fights over Legos and juice boxes, she remains fully committed to sharing a less serious look at the world of parenting.