​​
The holidays are filled with a flurry of activities and events, all of them incredibly important because they only happen once a year. 
Since shopping is often a big chunk of a person's worries during the holidays, it's best to take care of it before the season even begins. This can help you stay on budget and eliminate the time spent fighting crowds or worrying about whether packages will arrive in time.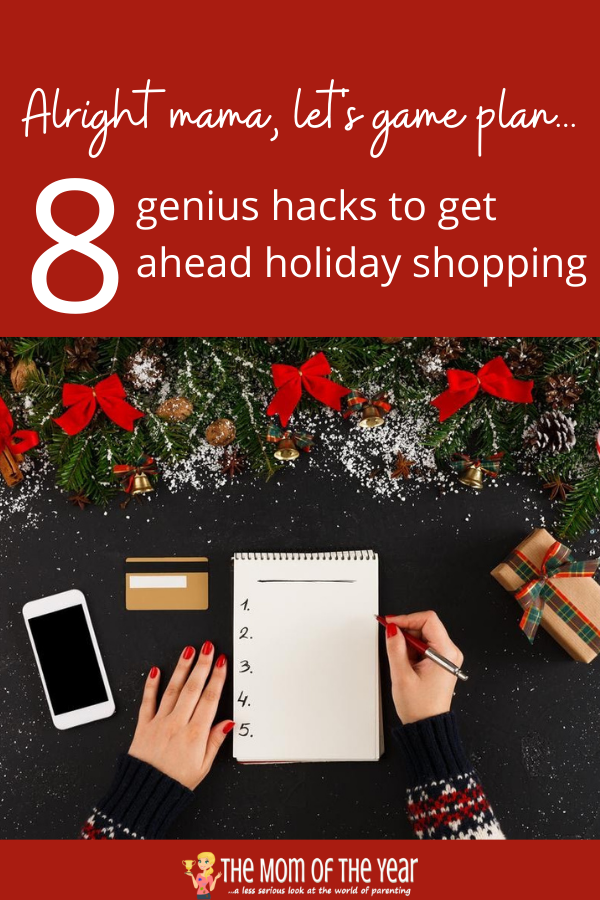 8 Ways to Get Ahead on Christmas Shopping
Making Gift Giving Part of Decorating
Instead of waiting to give gifts on Christmas, make gifts part of the decorating experience. Order glass Christmas ornaments for everyone in the family in October so they can enjoy them throughout the season. Instead of wrapping them, put them in their stockings before hanging them and ask everyone to look inside. No one will expect a Christmas gift that early, and they'll be able to enjoy it instead of immediately packing it away for next year.
Get Wish Lists Early
To get ahead on your shopping during the holidays, you'll need to be proactive. Rather than wasting time browsing stores aimlessly, reach out to your friends and family during October or early November and find out what's on their wish list this year. If loved ones are emailing or texting you these lists, save them in a spreadsheet or copy them into the Notes app on your phone so you have access to all of them in one location.
Get Organized with a Budget and a List
As soon as you have everyone's wish lists, sit down with a cup of mulled cider and begin planning. Figure out how much money you have to spend before you start looking at the lists because a clear budget helps you decide what to get for everyone. Be strict about sticking to your allotted budget to avoid a financially difficult situation after the holidays.
Once you set your Christmas budget, look through the wish lists and pick the items you want to get each person. Write only what you plan on getting them (and maybe one backup in case it's hard to find) on a list of your own. Clearly label the list with everyone's name so you know who gets what. Write down where you can find each gift to help plan your shopping trips.
Multitask
Multitasking can help you get a jump on your Christmas shopping by reducing the amount of time spent on buying and preparing gifts. Do online shopping or gift wrapping while watching your favorite Christmas movie. If you know you need to go to the hardware store to pick up something to help you decorate and your husband needs a new tool for Christmas, pick them both up at the same time.
This step requires you to think ahead, so make sure you have wish lists, a budget and your entire shopping list in hand.
Schedule Time to Shop
Pencil in some time to shop before your schedule is packed with ugly sweater parties and work events. Keep the trips short instead of trying to do it all at once. If you can, take a day off work so you can shop during the week when it's not as busy.
This is especially important if you are planning on special gifts like personalized ornaments, which must be ordered early to ensure timely delivery.
When you set aside specific blocks of time to get your Christmas shopping done, you're also more likely to have a productive shopping trip because you know you must make decisions and pull the trigger on your purchases that day.
Shop Online
Shopping online has become common and convenient, with many stores expanding their online services to limit the number of in-store customers at their business. Regardless of where you're looking to buy gifts for your loved ones this season, chances are you can purchase them with the click of a button from the comfort of home.
Online shopping allows you to fit your Christmas shopping into your busy schedule well before the holidays. Keep in mind — if you're shopping online, you'll need to allow extra time for shipping, so start browsing as early as October to stay ahead of the Christmas rush.
Find a One-Stop Shop
Simplify the number of stores you visit and the time you spend shopping by finding your gifts at a one-stop shop. Large department stores and online retailers allow you to find the variety of gifts you need all in one place. You'll be able to find the right present no matter if you're buying for men, women or children.
Get some of your shopping done early by giving your entire family personalized Christmas stockings from an online store. Each member of your family can have a unique design that fits into your decorating theme. Then head to the local department store to complete the gift with stocking stuffers.
Categorize Your Shopping Trips
Consult the wish lists you received from loved ones and break down your shopping list into sections based on the person you're shopping for or the style of products you're seeking.
For example, you can dedicate one shopping trip to your mom and your aunt's gifts if they have similar tastes or wish lists because you're likely to find gifts for both of them at the same stores.
If all of your nieces and nephews have asked for the latest video games and your sister wants a new cell phone case, you can spend an afternoon visiting exclusively gaming and tech stores.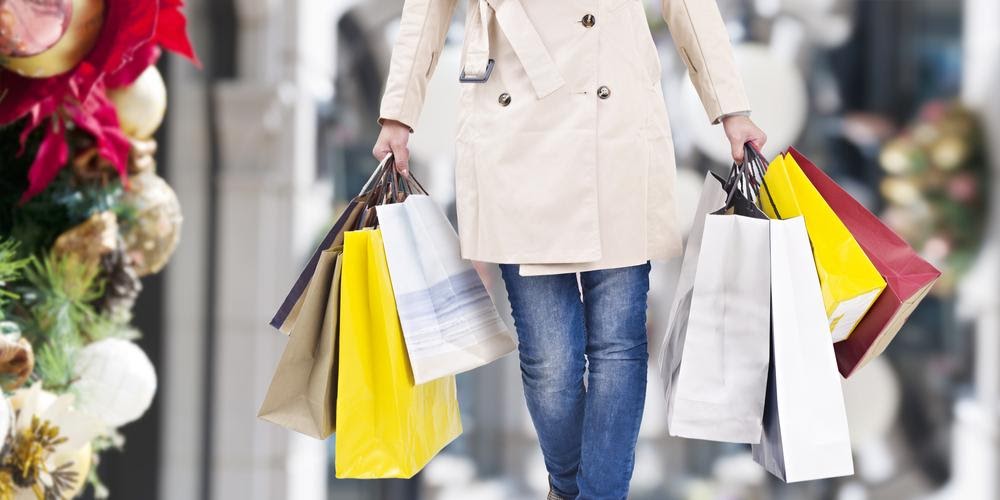 Start Planning Your Holiday Shopping Now
It's never too early to start your Christmas shopping, and if you want to get ahead of the holiday rush, it's time to take action. Whether it's browsing a store you know your friend loves or asking your brother for a copy of his wish list today, there are lots of little ways you can get moving on your Christmas shopping without it feeling overwhelming. The sooner you start planning for the holidays, the less stressful and more enjoyable your Christmas season can be.
The following two tabs change content below.
Meredith blogs at The Mom of the Year, where she dedicatedly earns her title one epic parenting fail at a time, offering quick, relatable laughs for fellow parents and all their empathizers. She has been part of several best-selling anthologies, featured on prominent sites such as Huffington Post, In the Powder Room and BlogHer, and loves her role as the Executive VP/Operations Manager of The BlogU Conference. When she's not breaking up fights over Legos and juice boxes, she remains fully committed to sharing a less serious look at the world of parenting.