Thank you to Carrie for bringing this month's Hour of the Witch Book Club discussion! She has an awesome #bibliophile Instragram account, by the way–definitely check it out and follow along with her reads!
Chris Bohjalian has received a lot of press this year with his novel The Flight Attendant becoming a hit HBO Max series. I had not read that particular book, but can attest that the series was fantastic! My first Chris Bohjalian book was The Double Bind, a book I still think about today. Most of you probably started off with Bohjalian's book Midwives, an Oprah Book Club pick. Either way, Bohjalian's books are not only compelling but, as many book critics like to say, unputdownable.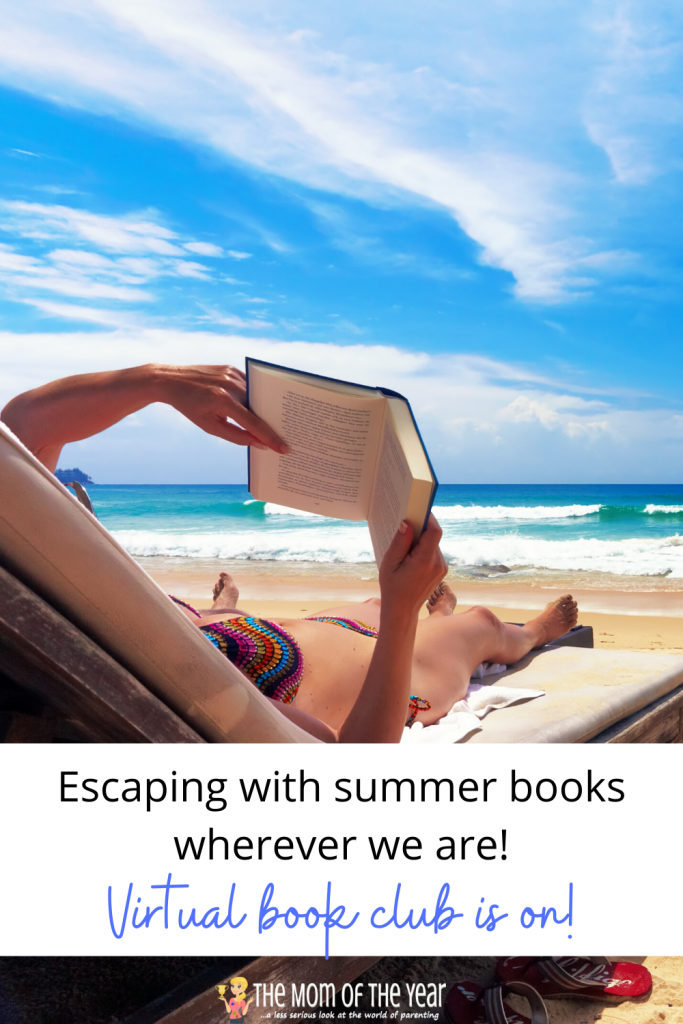 Hour of the Witch is no exception! I will be honest, I was kind of surprised about the subject matter. I do think the Salem witch trials will forever be both a fascinating and horrifying moment in our history, but I don't know that I would have pegged Bohjalian to write about something similar. I'm a big "read the acknowledgments" kind of person and I find that you can frequently learn little tidbits about either the book or the author that you might otherwise miss. Bohjalian talks in the acknowledgments of the book about his fascination with this topic going back to college and how, out of all those crazy expensive college books you need to buy for classes, these were the ones he has held on to all these years.
Puritan culture is as shocking as it is interesting and religion is a huge part of this novel. It seemed that every decision, every activity, every interaction had some connection to the Puritan's religion. And it was very strict and very rigid and, often, went against human nature.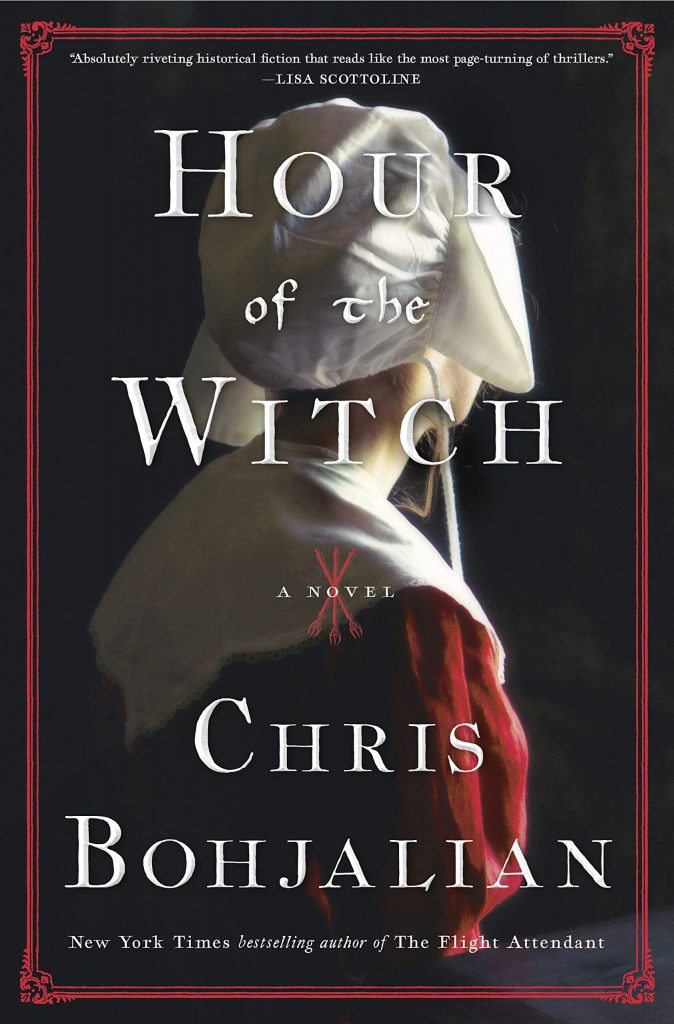 Hour of the Witch Book Club Discussion Questions
How much did you know about Puritan culture before reading this novel? Did you find their belief that God's presence was everywhere at all times watching them to be reflective of their behavior?
Mary, our protagonist, is married to a despicable man who abuses her repeatedly. She finds ways to cope, but often questions her own actions. While reading, I often wondered how a person today would handle the strict rules that Puritans followed.
Mary was, at least within her circle of acquaintances/family in Boston, much more willing to question some of these beliefs or, at least, stand up for herself. There were very few divorces in that time period and Mary was having to prove her case among a group of men.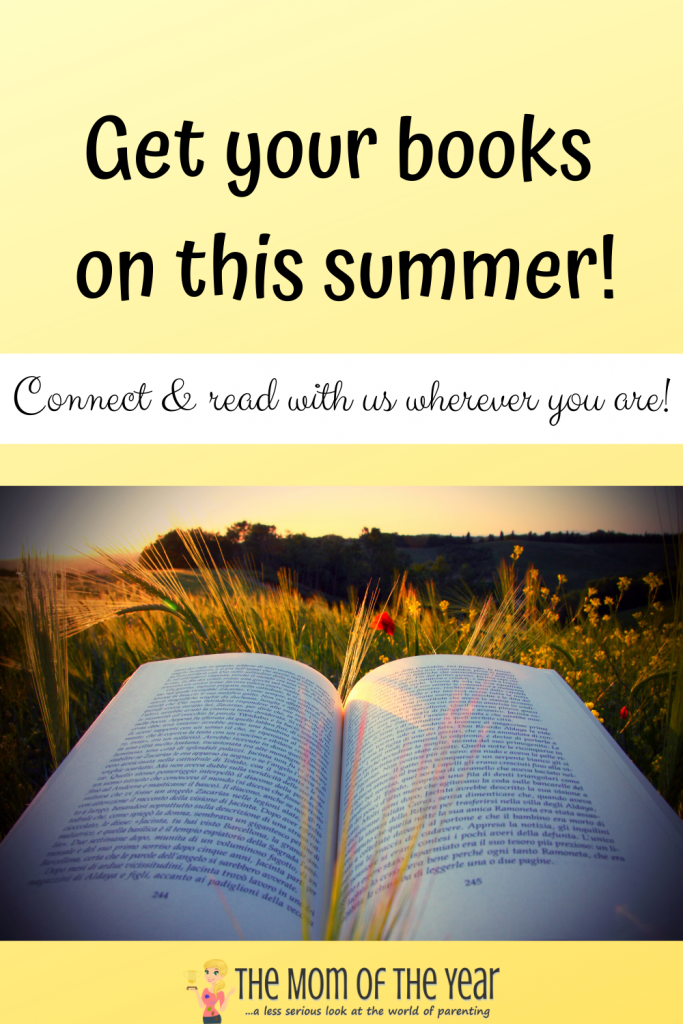 Did watching Mary defend herself during her divorce trial resonate in any way with how our society treats women and domestic violence today?
As stated above, Mary's husband was a terrible man. Mary, only in her twenties, married to a man probably in his fifties, notices men more her age and is attracted to them. I found this aspect refreshing as it makes total sense that she would have natural urges and desires. I find, even in today's culture, women's desires are viewed in a much different way than men's. Having Bohjalian share her inner dialogue was key to understanding her confusion and conflict with regards to these desires. She often wonders if she is being compelled by God or by the Devil.
While the first trial in this book is about divorce, the second is the question of whether or not Mary is a witch. There is much talk about another woman, Ann, in another area of Massachusetts being hanged for being a witch. Forks are found in the ground of Mary's home and speculation takes on a world of its own. Mary has been married for five years and has not conceived a child; therefore it is presumed that she would do nearly anything because of this.
Again, this is a novel that is as much about a religious culture as it is about treatment of women. Constance Winston is yet another woman who is treated with disdain. She lives by herself and uses herbs as treatments for varying ailments. Any association with her, though, is considered suspect and becomes one of the pieces of evidence the prosecution uses to claim Mary is a witch.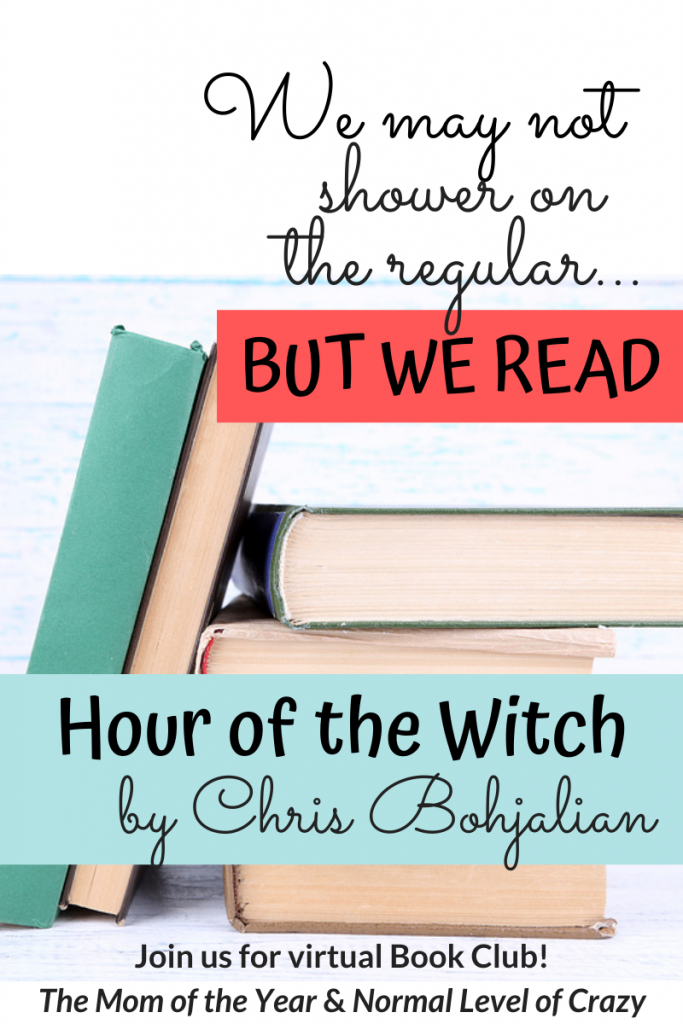 Were you surprised by the ending of the book? About who buried the forks? About how certain things were resolved?
I enjoyed the ending. I had started to guess who had been behind the various "evil" findings within Thomas and Mary's home, but had not put it all together. I enjoy when things wrap up nicely and we have the answers to our questions. And the epilogue was perfect!
I think this would be a fantastic book club pick if you are looking for one! Once you get past all the historic language differences (thou, thee, wilt, etc) which, frankly, took me a little while to ignore, this book is rich with discussion topics!!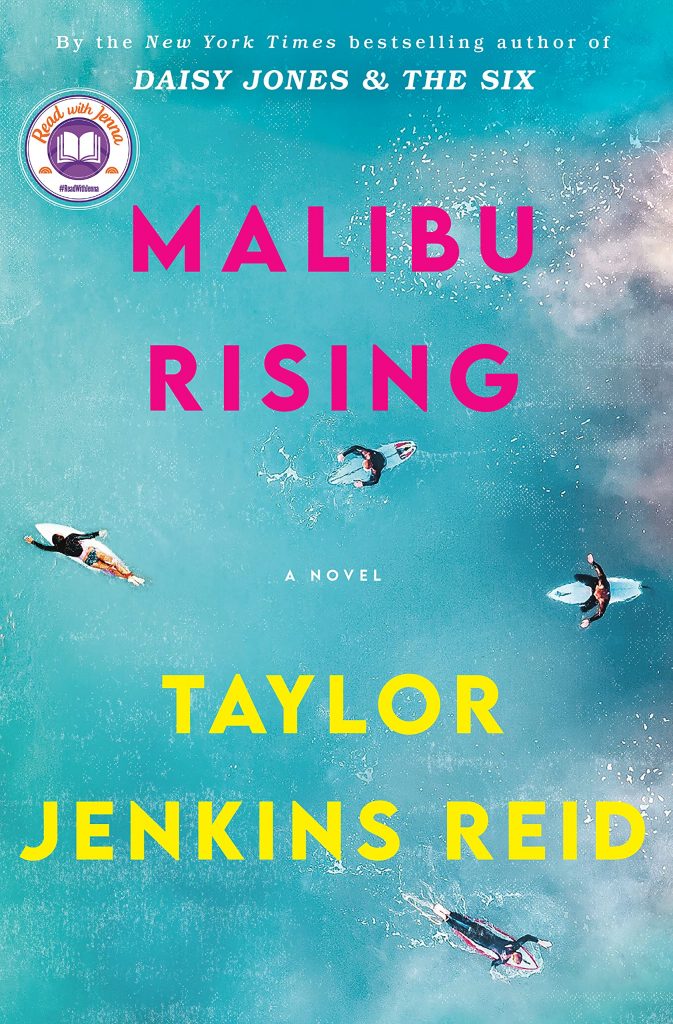 Meredith and I are super excited about our next pick by Taylor Jenkins Reid, Malibu Rising! If you haven't read her books, Daisy Jones and the Six or The Seven Husbands of Evelyn Hugo (among her many other novels), you need to get on that ASAP! Taylor Jenkins Reid is a star!! Read on for a description of this sure to be THE beach read of the summer below!
As always, we are giving away a copy for free! Leave a comment on this blog post by 6/18/21 by 5:30am ET, and as long as you are 18 or older and live in the continental United States, you are eligible to win!
Read with Jenna Book Club Pick as Featured on Today
From the New York Times best-selling author of Daisy Jones & The Six and The Seven Husbands of Evelyn Hugo…
Four famous siblings throw an epic party to celebrate the end of the summer. But over the course of 24 hours, their lives will change forever.
"One of the most anticipated [books] of the year – and rightfully so…It's a must-read."(Parade)
Malibu: August 1983. It's the day of Nina Riva's annual end-of-summer party, and anticipation is at a fever pitch. Everyone wants to be around the famous Rivas: Nina, the talented surfer and supermodel; brothers Jay and Hud, one a championship surfer, the other a renowned photographer; and their adored baby sister, Kit. Together the siblings are a source of fascination in Malibu and the world over – especially as the offspring of the legendary singer Mick Riva.
The only person not looking forward to the party of the year is Nina herself, who never wanted to be the center of attention, and who has also just been very publicly abandoned by her pro tennis player husband. Oh, and maybe Hud – because it is long past time for him to confess something to the brother from whom he's been inseparable since birth.
Jay, on the other hand, is counting the minutes until nightfall, when the girl he can't stop thinking about promised she'll be there.
And Kit has a couple secrets of her own – including a guest she invited without consulting anyone.
By midnight the party will be completely out of control. By morning, the Riva mansion will have gone up in flames. But before that first spark in the early hours before dawn, the alcohol will flow, the music will play, and the loves and secrets that shaped this family's generations will all come rising to the surface.
Malibu Rising is a story about one unforgettable night in the life of a family: the night they each have to choose what they will keep from the people who made them…and what they will leave behind.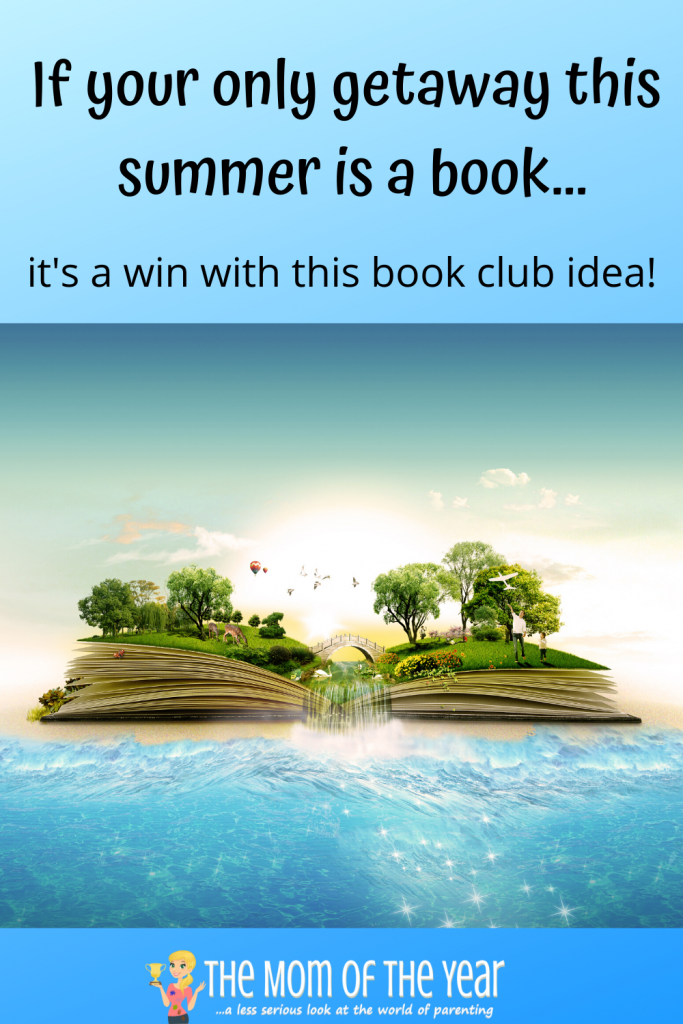 Thanks so much for joining our Hour of the Witch book club discussion! As always, we love hearing your thoughts and opinions! Keep them coming!!
And Happy Summer!! Hope you're able to get outside and enjoy the weather … even if your head is in a book! xo
The following two tabs change content below.
Meredith blogs at The Mom of the Year, where she dedicatedly earns her title one epic parenting fail at a time, offering quick, relatable laughs for fellow parents and all their empathizers. She has been part of several best-selling anthologies, featured on prominent sites such as Huffington Post, In the Powder Room and BlogHer, and loves her role as the Executive VP/Operations Manager of The BlogU Conference. When she's not breaking up fights over Legos and juice boxes, she remains fully committed to sharing a less serious look at the world of parenting.