I am so excited to be sharing this post with you, friends! Today is Launch Day for the first book of one of the very smartest people I know on this earth. Dr. Tricia Groff's Relational Genius: The High Achiever's to Soft-Skill Confidence in Leadership and Life is out today (available on Amazon for $1.99 through Friday 4/16/21!!), and I couldn't be more wowed and impressed. Read on for the scoop about Dr. Groff and this new book!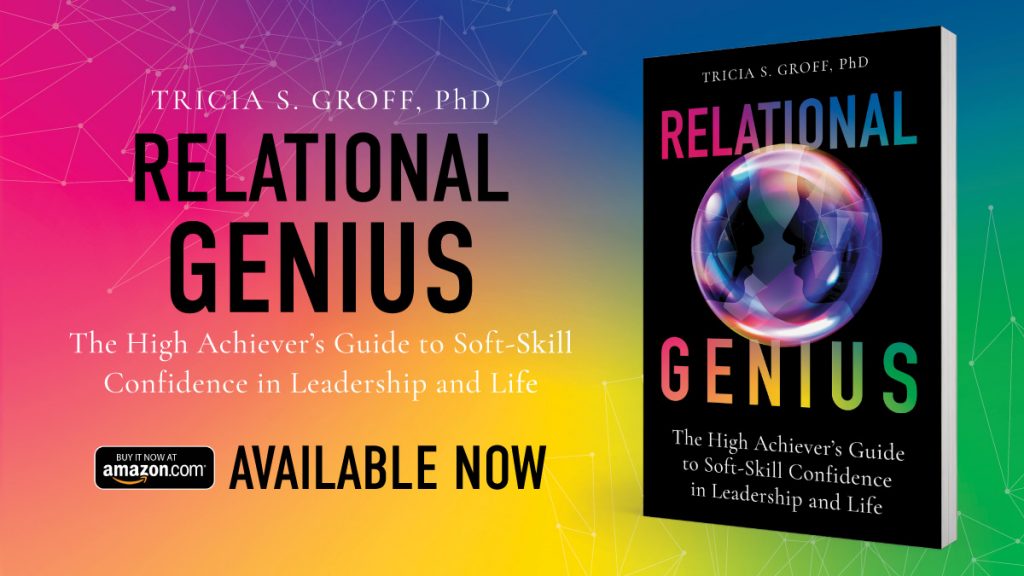 Hello, Dr. Tricia Groff
Dr. Tricia Groff is Board Licensed Psychologist and Executive Coach who specializes in high achievers. She integrates her love of technology, innovation, business and leadership by coaching CEO founders and their organizations.
Dr. Groff obtained her PhD, Masters, and Bachelors in psychology, winning honors and awards at each level of her education. With over 20 years of experience, she focuses on strategies for leadership excellence, personal fulfillment and professional satisfaction. She also applies psychology to enhance workplace culture, decision-making, and team cohesion during company growth.
In a world that pressures people to maintain the status quo, Dr. Groff prefers to challenge it. She believes that integrity can co-exist with success; kindness can co-exist with competition; intellect can co-exist with emotion and business profit can co-exist with great work cultures. Her life passion revolves around calling out the greatness in those around her and letting them know that they are loved.
Dr. Tricia Groff works and plays in sunny Arizona. Following her work hard-play hard approach to life balance, she hates people before 9am, loves driving fast, and refuses to choose between success and happiness.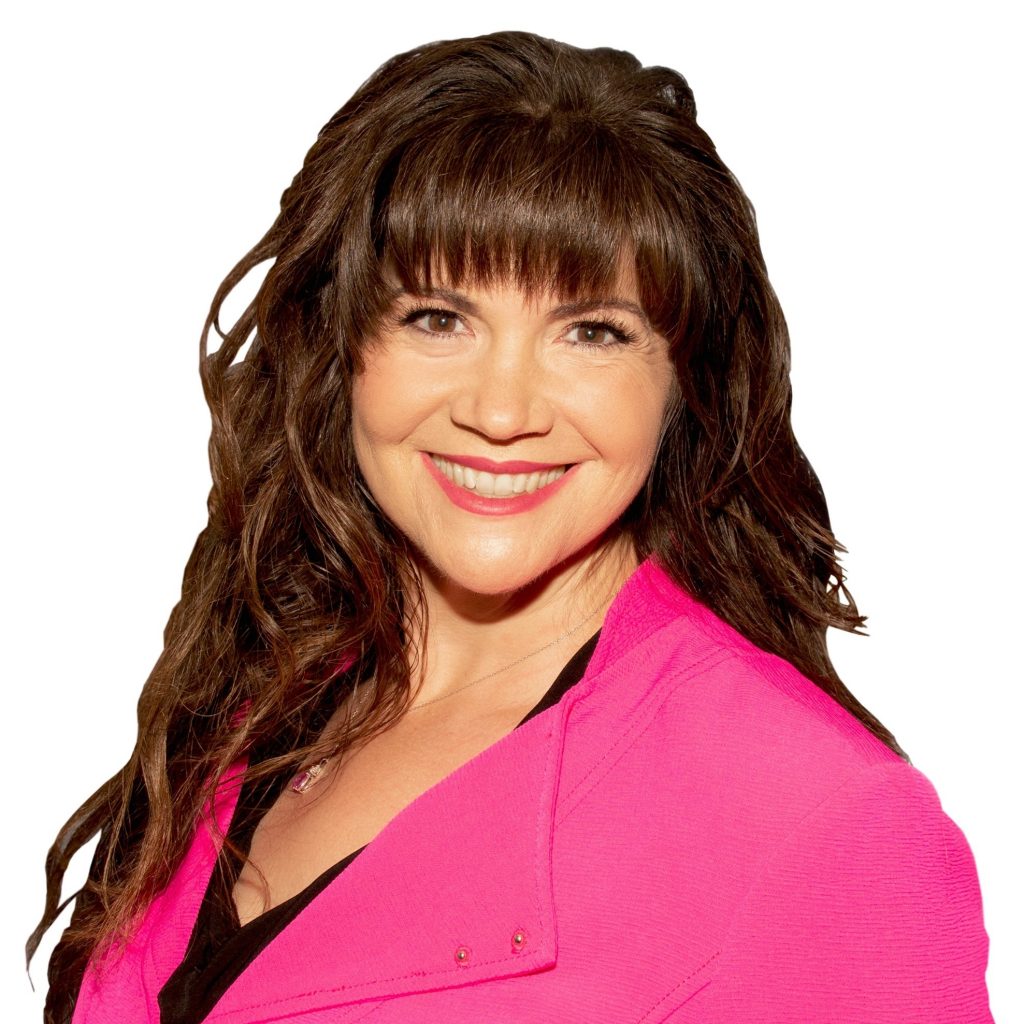 On a personal note…
Dr. Tricia Groff is a dear friend of mine, but know when I speak of her skill and expertise, it is from a most objective perspective. I knew her professionally before we became friends, and since Day 1, she has never failed to impress me with her work. Over the years, her personal and professional advice is the advice I respect above all else. Over the years, it's been an honor to see her success grow as she continues to excel at every endeavor that comes her way. Truly, when this woman has a goal, she makes it happen!
Above all accolades I could sing about Dr. Groff, the greatest truth is that she is wicked, wicked smart and has the most ginormous, loving heart. And all of her wisdom is always enveloped by the ultimate pursuit of personal joy and self-care with a keen sense of empathy. Self-care has always been a huge priority here at The Mom of the Year, and Dr. Tricia Groff has always been one of my greatest supporters. She has taught me so very much, and I'm so excited for her to share her know-how about the focus of her professional life, soft-skill development for high achievers with all of you.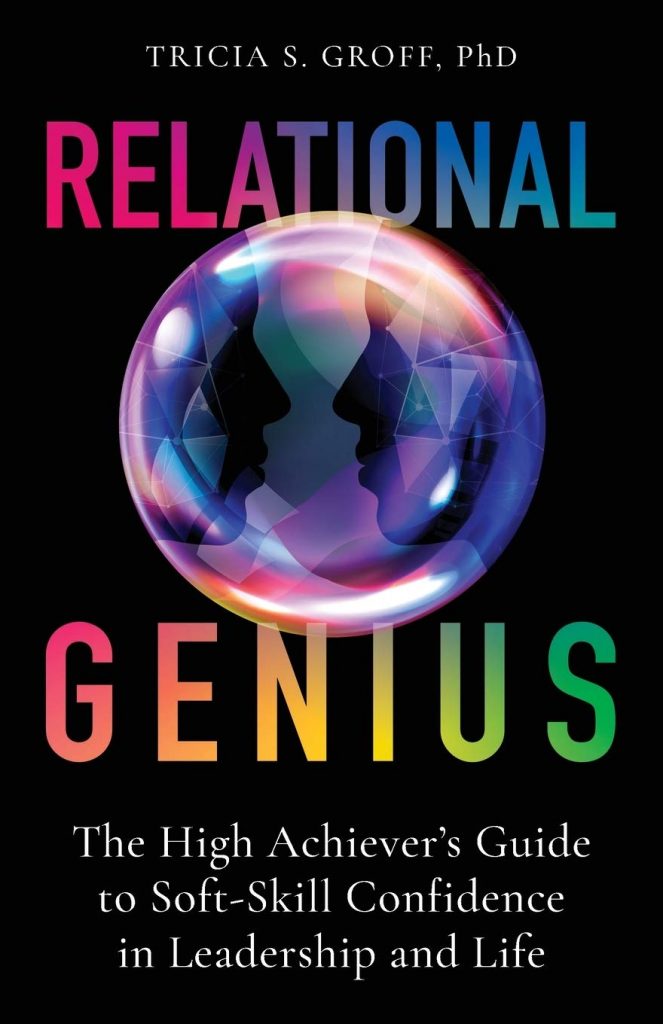 Are you a smart person who feels dumb when it comes to understanding yourself and other people? Do you wish you had a manual for interpersonal excellence?
If so, you're not alone. Many high achievers feel confident in their technical skills but confused and uncertain when it comes to soft skills.
Relational Genius: The High Achiever's Guide for Soft-Skill Confidence in Leadership and Life walks you through the nebulous world of emotion, social dynamics, and difficult people. Increase your mastery of human behavior with this illuminating guide, jam-packed with scenarios, tactics, and scripts that answer the ever-elusive question: "But what do I DO?"
If you excel in your performance but struggle with self-doubt, if you take on too much while wondering if you're doing enough, if you care deeply about people while feeling like they drive you crazy, this book is for you.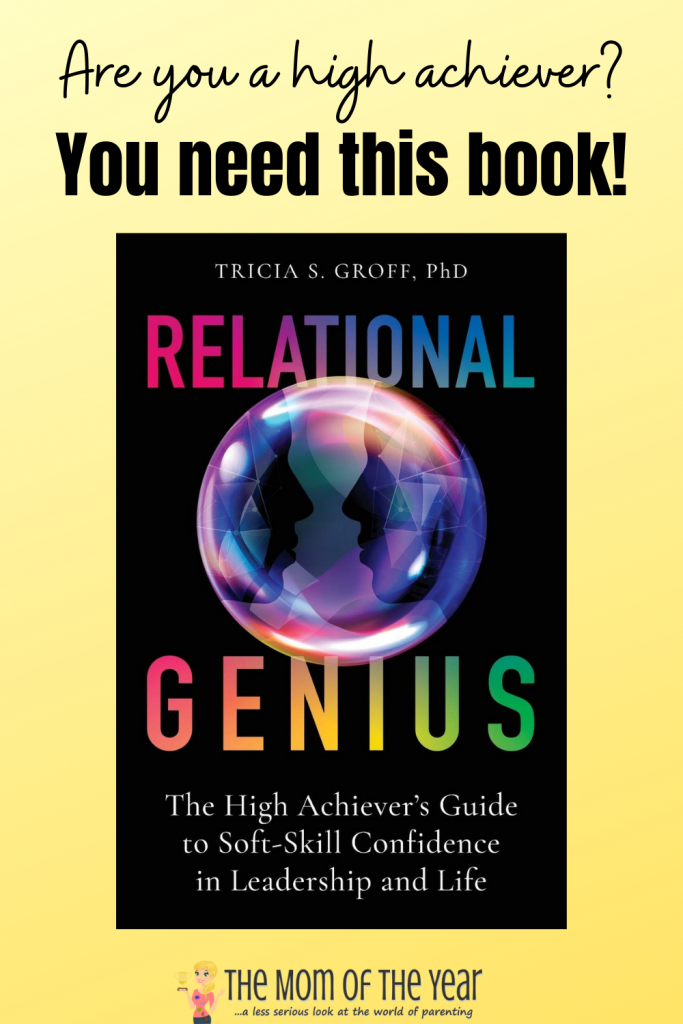 In her own words…
To further introduce Dr. Tricia Groff's new book, I'll let her own words speak. I asked her a few questions, and here's what she had to say:
Why did you write the book?
I've always wanted to provide information to people beyond my coaching service. One day, I was thinking about conversations with clients, and how much some of my psych knowledge saves my sanity when it comes to understanding myself and other people. I was thinking that so much of the stress we experience is when we are upset with ourselves or uncertain about how to handle an interpersonal situation. So I sat down and started writing an outline of what I want everyone to know to make life easier.
Do I have to be a high achiever to read this book?
First, let me qualify high achiever. It's not about a position or a certain level of success. It's a personality style. Common traits include a person who is focused on excellence but tends to be hard on oneself, frustrated by incompetence in oneself and others, and overall holds oneself and other to a high standard that s/he thinks is completely normal. There's a high level of responsibility and fear of letting others down. The book is geared toward people with this personality style, but I think some sections like How to Know Who to Trust and Teaching People How to Treat You is helpful for everyone.
Can you tell me about the style of the book?
First, I wrote it to be a resource—something that people can look at and then refer back to easily as situations arise. A lot of my clients are really pressed for time, and I wrote with them in mind—trying to pack in the information but in a layout such that people don't have to read the book from beginning to end.
I emphasize specific tactics, take-aways and leadership applications because high achievers usually want to know what to do.
So, I see you have a Scripts section in the back. Can you tell me about that?
I noticed a pattern in my appointments. Clients would tell me about a challenging situations with a colleague, friend, business partner etc. When I gave them suggestions for handling the situation, they would say "but how do I say that?" I'd give them script suggestions, and many whipped out their phones or notebooks and started writing down what I said, word-for-word. So the scripts section is a bunch of scripts to use in awkward conversation. I want people to learn how to do it for themselves, so I reverse-engineered the scripts and broke them into the basic components, explaining the rational for the phrasing in the various scripts.
Tell us about the leadership application of this.
In the past year, a leader said something that struck me "we work so hard to be specialists/rise to the top of our field, but we never receive training in the one thing we deal with every day—people." It made me sad to think about that. I believe that we need to lead ourselves first, regardless of whether we are in leadership positions. So a lot of the book focuses on individual development, but the leadership application of each chapter helps people to apply the principles in organizational contexts.
What's the most important section of the book?
That's a hard one, because it depends on the reader. I will tell you that the section on Projection, Scripts and Feedback loops as well as the one on Setting Precedents are consistent blind spots for people. Most people know if they struggle with confidence or coping with challenging people, but a lot of us underestimate the power we have in creating or changing interaction patterns.
What was the hardest part of writing the book?
Usually I'd try to get really critical feedback from someone I trust before putting something this big out in public. COVID-19 hit at the very moment that I needed that feedback. The editor, of course provided feedback, and two other people, but overall, I wrote it in a vacuum, trusting mostly myself because everyone else was just trying to survive. That was isolating and very, very hard.
You reference a companion website in the book?
Yes, the book is a starting point. It provides fundamental principles. The website will allow people to get more in-depth information on the topics of interest and contextual-specific information. For example, someone might want to work on Confidence or an organization might need specific interviewing strategies. I'm excited about the website. It's going to be a slow build, but it will evolve into a content library to help high achievers and their organizations.
Can we go off the rails for a second and talk about the leopard print dress reference in the book?
I think that many of us have been taught that we need to look or act a certain way to be successful. Even in business, I've received awful advice because there's an expectation about the way you need to do things to be taken seriously. I write about how I wear leopard print dresses instead of 3-piece suites, but have all my credentials on my wall. My website is colorful, not staid and boring, but I try to provide useful information. So many messages in my life have been to be less of myself. The most confident-building experience I've had, is that I can be myself, and there are plenty of people who find that to be not only adequate, but exactly what they need. It's a hard stance to take—trusting that people will like something different, but for me, it's been worth it.
Okay, speaking of credentials—your background?
Bachelor's, Masters, PhD in psychololgy, honors and 4.0 all the way. It takes a high achiever to know one. But if I can refer back to the leopard print question for a minute, one of my hard decisions in the book was to not be academic. Part of me wanted to prove that I was smart, but I find most academic books incredibly boring. I threw away most of what I learned about smart-people. If any of my professors read it, they will wonder what happened to me.
Currently, I mix psychology and business—working with leaders and their organizations. To me successful business is built on people dynamics. I'm privileged to work with people who want to lead well and make a real difference in their organizations.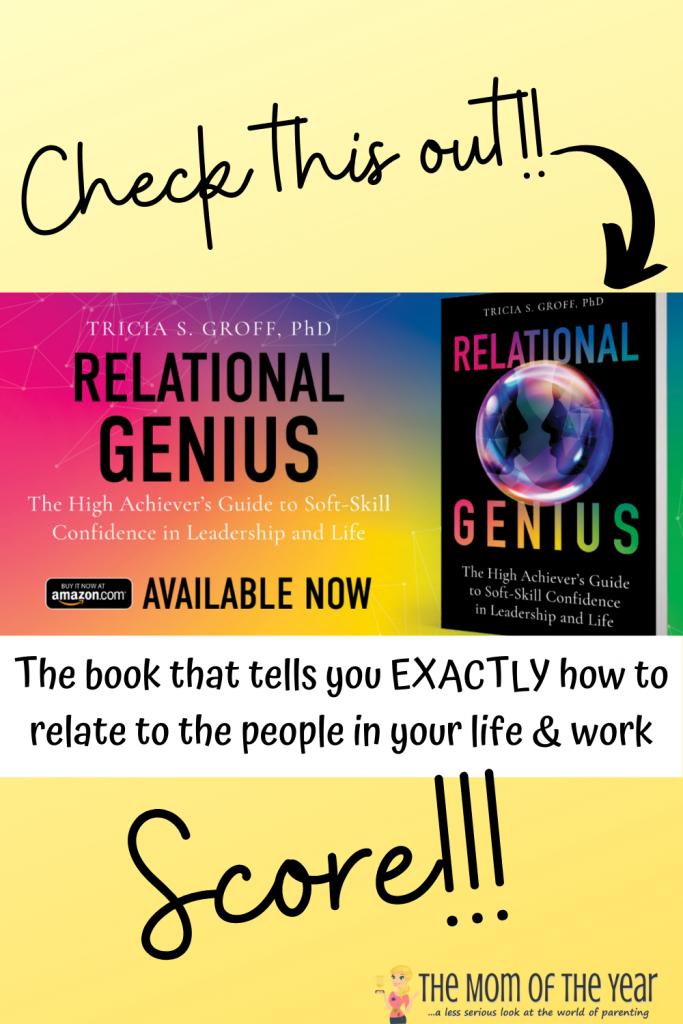 My humble review of Dr. Tricia Groff's book…
Impressed yet? I know. Dr. Tricia Groff is amazing. And Relational Genius is whip-smart fantastic. This book will be used a reference in universities exploring the growing field of executive coaching and more.
It's full of relational insight, geared towards high-achievers, and full of intelligent advice applicable to anyone seeking their best selves in this life. This includes moms! Whether teaching our children to cope with emotions effectively, balancing our own need for perfection, learning productive communication skills or so much more…it's a win for so many.
Structured with the utmost respect for those leading busy, full lives, the book is helpfully broken down into clearly delineated topics/chapters. The tidy "Leadership Application" sections at the end of each chapter allow you to organize your self-progress by reinforcing take-away points for easy reference. I also love, love the conversational scripts at the end of the book which may be the most useful relationship tool yet published.
You will leave this book not only a huge fan of Dr. Tricia Groff but smarter, more capable at tackling life than before you picked it up. And I can think of no better gift a book can give.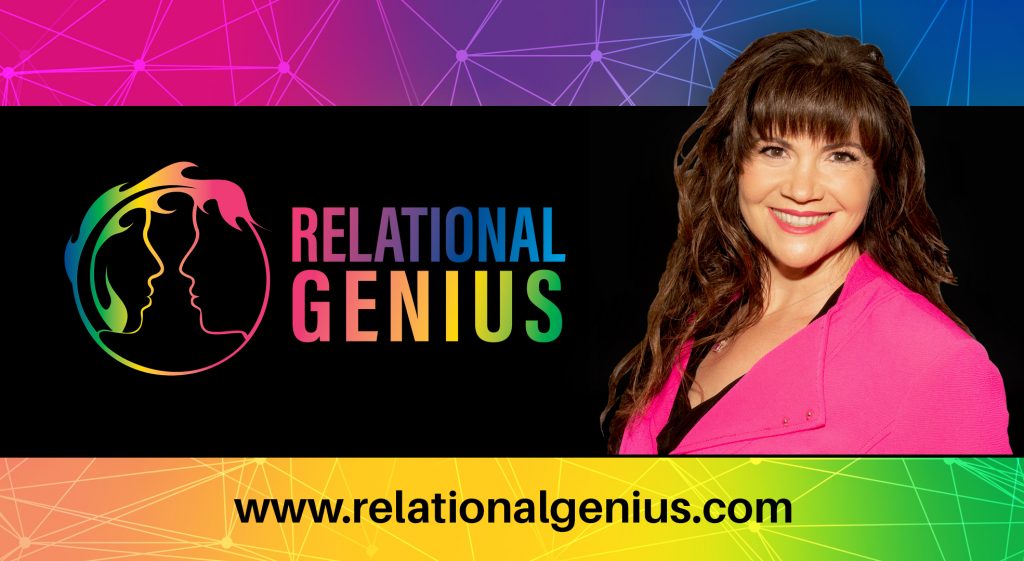 Ready to grab a copy for yourself or a high achiever in your life? You can grab it on Amazon ($1.99 through Friday of this week, 4/16/21!!) or Barnes & Noble. And after you read the book, please share your thoughts and questions here so we can discuss Relational Genius together.
Speaking of discussion and questions, feel free to drop any questions or comments you have for Dr. Groff in the comments below, and I will make sure she sees them. And in a few weeks, she is going to be doing a Facebook Live with me to chat about the book and her work–stay tuned for more details!
Thank you for welcoming Dr. Tricia Groff and her new book with me, friends! Here's to being your best self, personally and professionally!
The following two tabs change content below.
Meredith blogs at The Mom of the Year, where she dedicatedly earns her title one epic parenting fail at a time, offering quick, relatable laughs for fellow parents and all their empathizers. She has been part of several best-selling anthologies, featured on prominent sites such as Huffington Post, In the Powder Room and BlogHer, and loves her role as the Executive VP/Operations Manager of The BlogU Conference. When she's not breaking up fights over Legos and juice boxes, she remains fully committed to sharing a less serious look at the world of parenting.