Thank you to Carrie for bringing this month's In the Quick book club discussion–such a great read!
I've always been fascinated by outer space. When I was a kid, my dad had a huge telescope we would set up at night and peer into. He would point out different star constellations and stir our imaginations with talk of life beyond Earth. There was nothing cooler than being able to see a small dot that was another planet. Being able to see it, albeit barely, made it that much more real to us. To this day, I find myself clicking on articles relating to advances in space. NASA's most recent adventure to Mars has had me captivated. When NASA's scientists played the audio from Mars, I was mesmerized.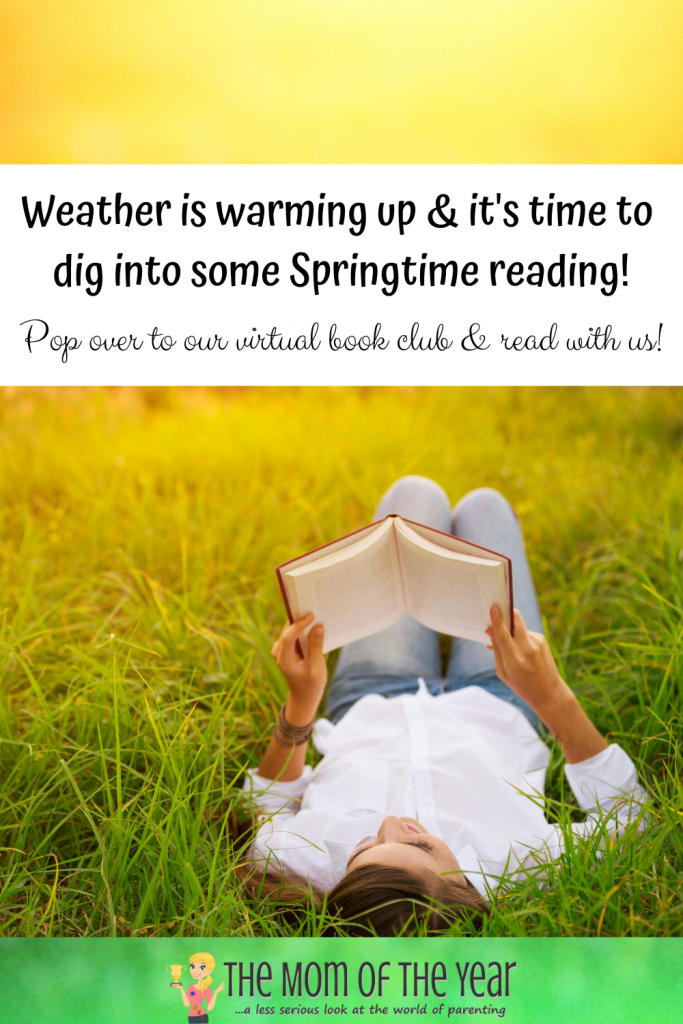 Books about space, though, don't always appeal to me. They are often fantastical and I tend to lean away from that genre. The Martian by Andy Weir has been the exception. Until now.
In the Quick by Kate Hope Day grabbed me straight away. There are so many layers to this 250 page read that I struggle with where to start. Kate Hope Day introduces us to June, a 12-year-old orphan who lives with her aunt and uncle. She struggles with fitting in and only feels comfortable with her uncle, a pioneer in the space program. She shares his interest in not only space but in the general curiosity of how things work and how things are put together. We watch June struggle after her uncle's death to find her place in the world.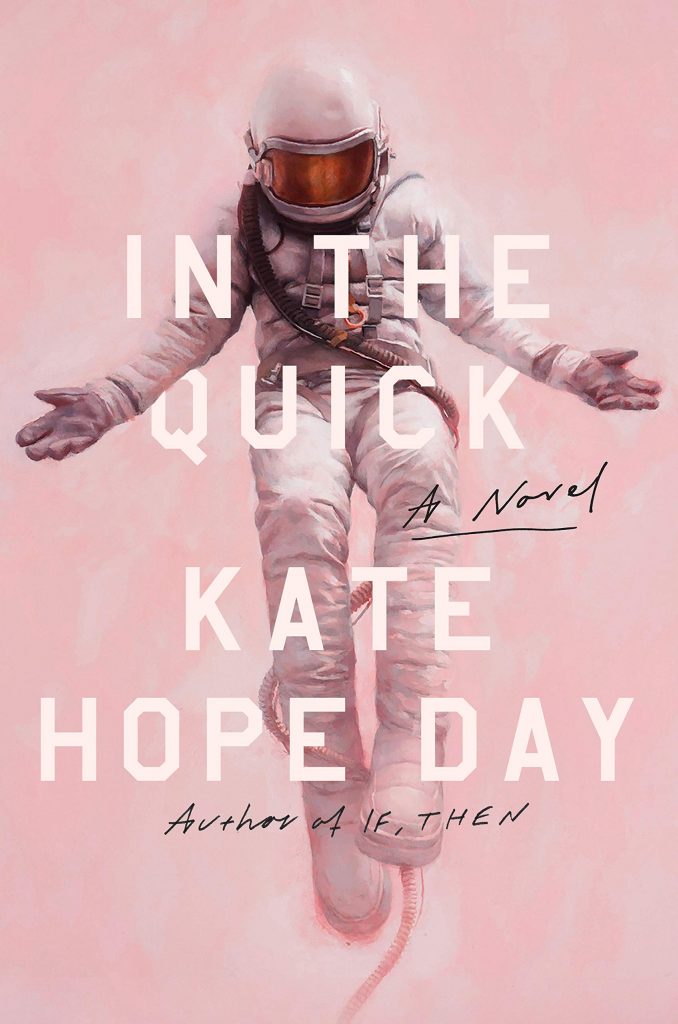 In the Quick Book Club Discussion Questions
How different do you think June's life would have been if her uncle had not died?
June's loneliness is portrayed so elegantly, that I found myself aching for her. Her attempt to help her aunt by constructing a basket that moves up and down the stairs showed how June's endeavors at showing love were often not understood by those around her.
June is eventually let into the space program at the school that was named after her late uncle. She is the youngest in her class, being sent there by her aunt who was not interested in raising her.
Her school experience really captured her persistence and her incredible intelligence. Her thinking outside of the box was fascinating to read and I felt like the reader was able to truly see how her mind worked.
Do you think June's obsession with creating 'the hand' in her Materials class hindered or helped her?
Always on her mind, though, was The Inquiry, a spaceship that had lost communication with the National Space Program or NSP. It was built using her uncle's technology and June was determined to find out what happened to the spaceship as well as what went wrong with the fuel cell her uncle had created.
We eventually jump ahead to June's first launch into space where she begins to piece together that The Inquiry's crew may still be alive. Convincing others proves to be a problem.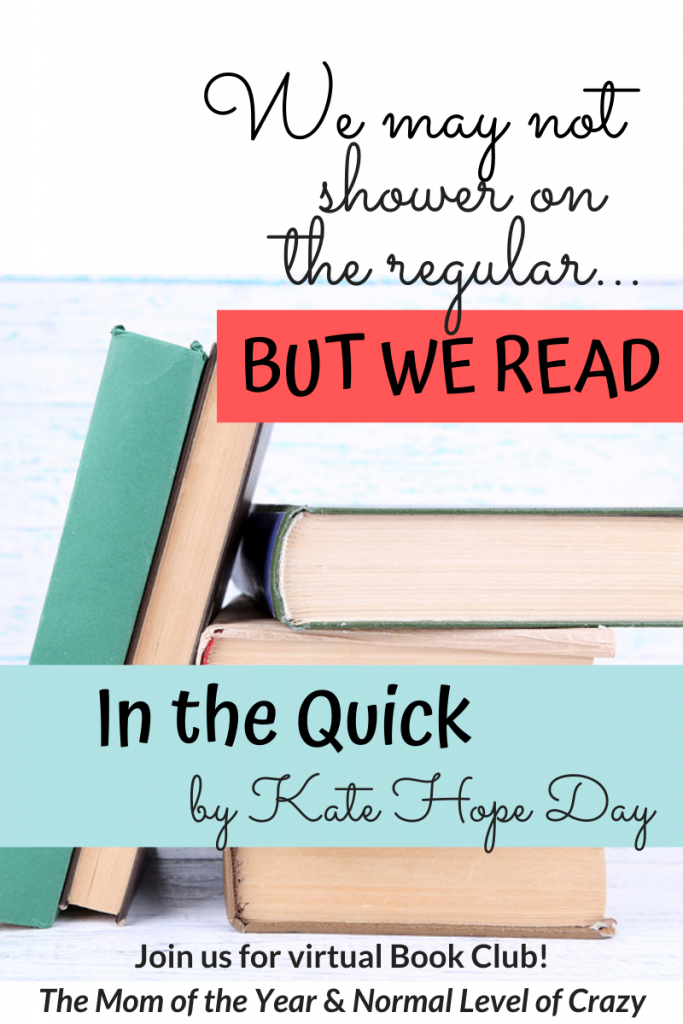 Do you think convincing others was difficult because it had been so many years since they had heard from The Inquiry or do you think there were other issues at play?
After returning to Earth for a few months, she is given the opportunity to go to the Pink Planet. There she meets up with her father's former student, James. Can she convince James that The Inquiry crew is still alive? Will they be able to figure out the fuel cell problem that James has spent six years working on? And does James have a secret he's keeping?
I found June's character development to be the most engaging part of the book. From a young girl who struggled to fit in to a young woman with passion and determination who has found her calling, Day took us on a journey through June's eyes that showed her growth and maturity. I really enjoyed June's character and watching her become who she was meant to be.
After reading, I looked up Kate Hope Day to read a little more about her and saw her comment that the In the Quick story is loosely based on Jane Eyre, which literally made my jaw drop. It totally is and I didn't even see it!
I can understand if people were frustrated with some unanswered questions, but I thought Day did a great job conveying what the story was truly about and those questions didn't necessarily need to be answered.
Were you frustrated by the ending? Did you have unanswered questions or were you satisfied?
Let us know your thoughts on In the Quick!
Meredith and I are super excited about our next pick, Twice Shy by Sarah Hogle! I read Hogle's first book, You Deserve Each Other, adored it, and can't wait to dive into her latest! Read on for a description of this sure-to-be adorable rom-com below, out April 6th!
As always, we are giving away a copy for free! Leave a comment on this blog post by 4/9/21 by 5:30 am ET, and as long as you are 18 or older and live in the continental United States, you are eligible to win!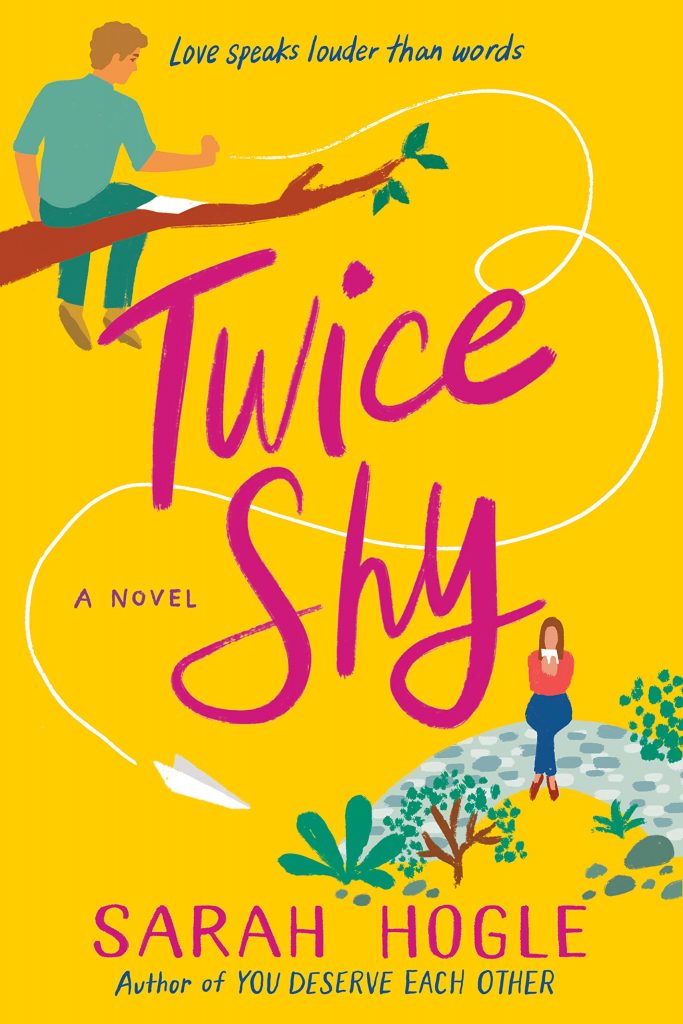 Can you find real love when you've always got your head in the clouds?
Maybell Parish has always been a dreamer and a hopeless romantic. But living in her own world has long been preferable to dealing with the disappointments of real life. So when Maybell inherits a charming house in the Smokies from her Great-Aunt Violet, she seizes the opportunity to make a fresh start.
Yet when she arrives, it seems her troubles have only just begun. Not only is the house falling apart around her, but she isn't the only inheritor: she has to share everything with Wesley Koehler, the groundskeeper who's as grouchy as he is gorgeous–and it turns out he has a very different vision for the property's future.
Convincing the taciturn Wesley to stop avoiding her and compromise is a task more formidable than the other dying wishes Great-Aunt Violet left behind. But when Maybell uncovers something unexpectedly sweet beneath Wesley's scowls, and as the two slowly begin to let their guard down, they might learn that sometimes the smallest steps outside one's comfort zone can lead to the greatest rewards.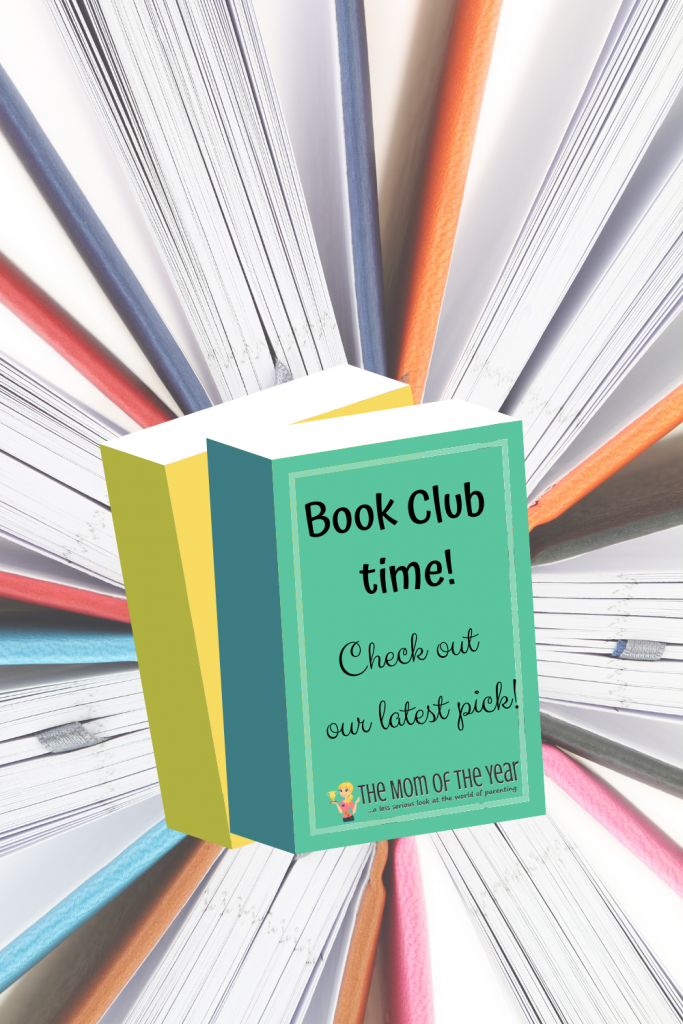 Thanks so much for joining our In the Quick book club discussion! As always, we love hearing your thoughts and opinions! Keep them coming!!
And Happy Spring!! Hope you're able to get outside and enjoy the weather…even if your head is in a book! xo
The following two tabs change content below.
Meredith blogs at The Mom of the Year, where she dedicatedly earns her title one epic parenting fail at a time, offering quick, relatable laughs for fellow parents and all their empathizers. She has been part of several best-selling anthologies, featured on prominent sites such as Huffington Post, In the Powder Room and BlogHer, and loves her role as the Executive VP/Operations Manager of The BlogU Conference. When she's not breaking up fights over Legos and juice boxes, she remains fully committed to sharing a less serious look at the world of parenting.