Deciding which furniture pieces to include in your home is something that can make or break the look of your interior. And while design tips like incorporating natural light and having plenty of floorspace are useful, if your furniture clashes together, it is unlikely anything else you do will help. Equally, overly homogenised or generic pieces of furniture can also make your home look somewhat unremarkable from an interior design perspective. The best solution then is to make sure your furniture is co-ordinated, but also include a handful of impressive statement pieces which will really leave an impression on visitors. Here are a few cool, useful and unique furniture pieces you can include to spice up your home.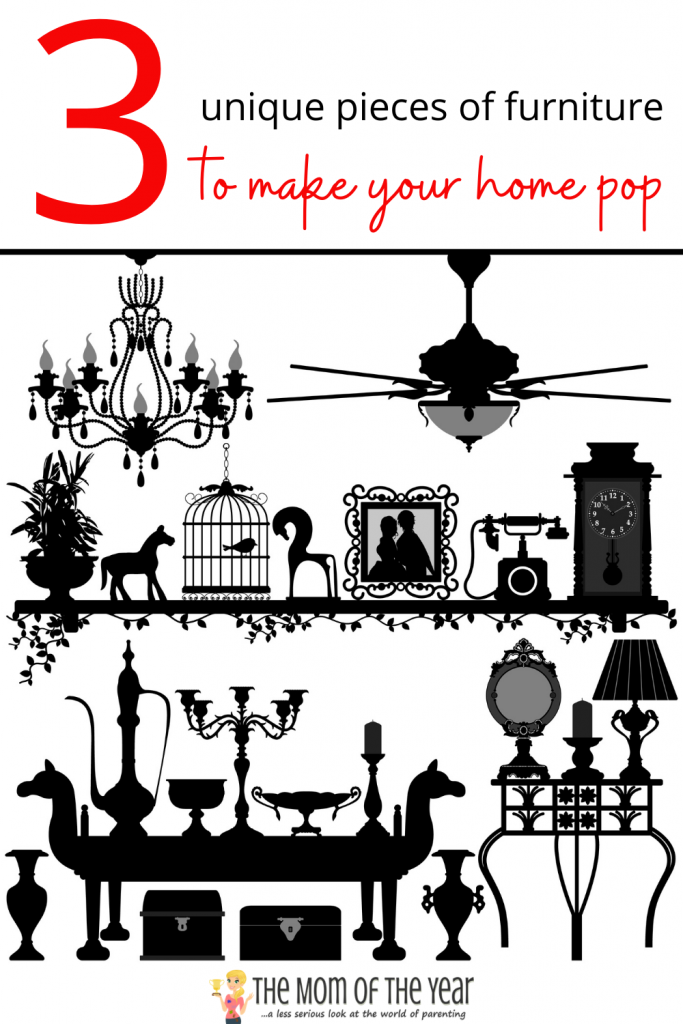 3 Unique Furniture Pieces that Will Make Your Home Stand Out
End Table with Built-In Light
End tables are a welcome and practical addition to any bedroom. However, for convenience's sake, they are often also small and compact. Including a lamp on many end tables, while useful, can also take up the majority of space on the table. For people who enjoy reading in bed prior to going to sleep, this can be irritating if you want to also use the table for other objects. One with a built-in lamp can thus be a highly useful though unorthodox inclusion to a bedroom. In particular, they are useful in areas with limited floorspace, since it means you won't need to include an additional light fixture separately. As a result of the premium attached to space in modern cities, end tables with lights are gaining in popularity.
Folding Desk
As a result of the COVID-19 lockdowns, many of us have consequently had to convert bedrooms, kitchens, and extra rooms into makeshift home offices. This has been specifically challenging for those of us who already were limited in space beforehand. Thankfully, designers have anticipated this problem, and created a number of innovative space-saving solutions as a result. Specifically, folding desks can be the perfect purchase for people who need additional work space, but are already limited in terms of room. The most useful designs also include built in storage solutions even when they are not extended, so you also don't need to worry about where you will put your work stuff when the desk's put away.
LED-backlit Seating
A common tip you'll hear from interior designers is to incorporate as much light as possible into your home. The best-looking spaces are nearly always well-lit, and exposure to natural light has even been shown to improve people's moods. Bright and clean, LED lights are an effective substitute when you can't directly include natural light into your room. They can be slightly harsh if they are the primary light installation in your room. As such, designers have began integrating LED lighting into their seating. Chairs and Sofas with backlit LED panels can thus be a subtle way of doing so. Simultaneously, they also can give your furniture a spotlighted effect which can really make your seating stand out.
The following two tabs change content below.
Meredith blogs at The Mom of the Year, where she dedicatedly earns her title one epic parenting fail at a time, offering quick, relatable laughs for fellow parents and all their empathizers. She has been part of several best-selling anthologies, featured on prominent sites such as Huffington Post, In the Powder Room and BlogHer, and loves her role as the Executive VP/Operations Manager of The BlogU Conference. When she's not breaking up fights over Legos and juice boxes, she remains fully committed to sharing a less serious look at the world of parenting.