I am so excited to share this book with you, friends, because the author herself is joining us this afternoon for a live Facebook interview! I can't wait to chat with Jenny Holiday about her writing and will post the link after our interview HERE. Carrie and I would LOVE to have you join us when we talk to Jenny–follow along from my personal Facebook page at 4pm EST today, 1/8/21. I will make sure to share it on The Mom of the Year page as well! For now, hop in on this A Princess for Christmas book club discussion and get our scoop on the book!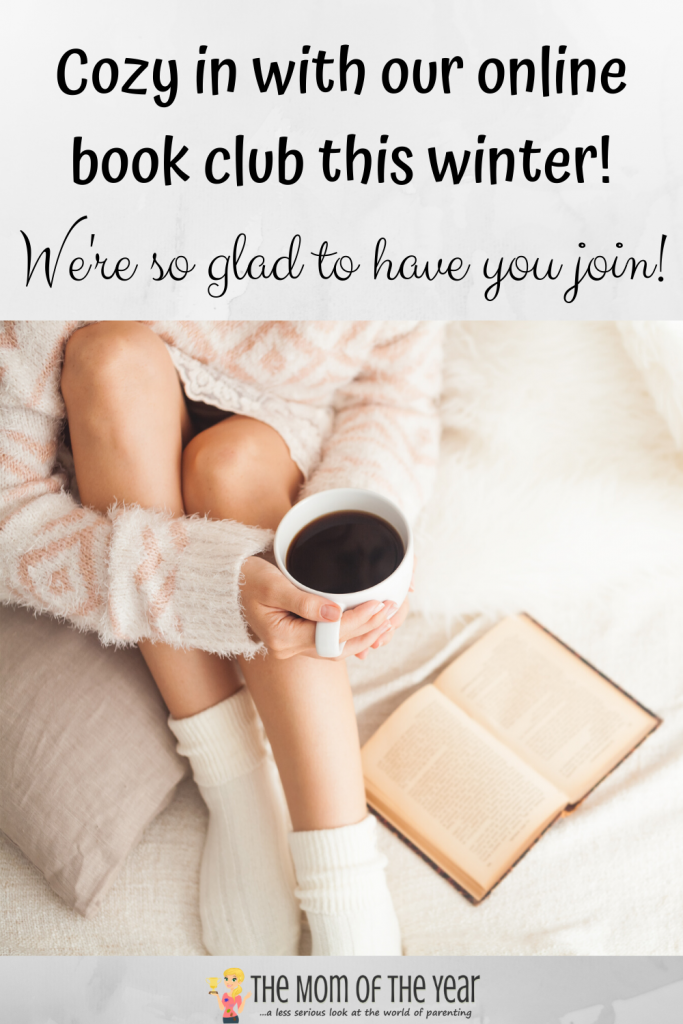 This book was a delight to read this Christmas season! Holiday wrote A Princess for Christmas in tribute to her dad, who is a dedicated Hallmark movie superfan. Not only is it a Hallmark Christmas movie in a book, but the characters themselves also note how much the storyline and setting are like a Hallmark movie which gives the novel a fun note of self-awareness. However, the book goes far beyond picture-perfect sweetness by adding not only lots of humor and steaminess but depth while the characters grapple with some very real-life issues.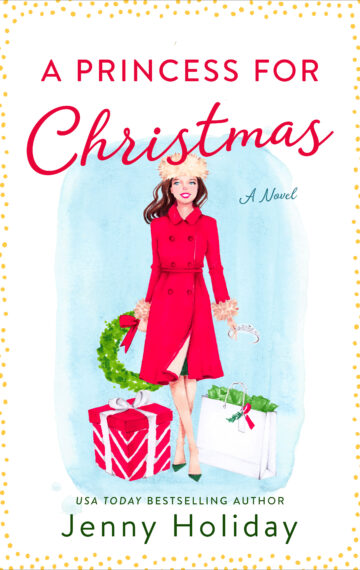 A Princess for Christmas Book Club Discussion Questions
With all of these elements combined, it almost seems as Holiday has created a new genre. If you had to classify the genre, how would you do so? This is tough! Christmas romance doesn't fully cut it…The book is funny, steamy, full of heart, and Hallmark cliches. Adult Hallmark dramedy?
The story is based on the premise that one decision can change your whole life. If Leo had never pulled over to pick up Marie, their fairytale would never have happened. Can you pinpoint a moment like this in your own life? Not with my husband, and not entirely life-changing, but some of my best friends have been met by a moment of happenstance.
Leo works so hard to take care of Gabby. What is one thing you wish you could tell him? That he's acing it because he loves her so much and tries so hard. But just because she lost her parents, he doesn't have to be the perfect parent, so he can give himself credit and relax a bit.
Why do you think Leo and Marie had such an instant, strong connection? I think they mutually respected each other–he admired her strength and persistence in pursuing her goals, she appreciated that he spoke to her as a regular person. I think they were also both very lonely.
Talk about the cabin. What did it represent? Obviously, it was a connection to Marie's mother, but I think it also symbolized Leo's commitment to Marie and his dedication to her happiness. For Gabby, it literally became a shelter from the storm, but I think it became this figuratively for Marie and Leo as well.
Discuss the dysfunction in Marie's relationship with her father. What would need to happen for this to improve? Lack of communication, bottling up of feelings, The King not acknowledging his daughter's political and business worth, and Marie enabling her father's withdrawal by covering for him all added up to an extremely dysfunctional relationship. First and foremost, they need to TALK (and listen!). Roles must be delineated and respected.
Cocoa Fest was one of my favorite warm fuzzy parts of the book. Does your hometown have a tradition like this? Or have you visited another town that does? Our town does not. The closest to this I have experienced was visiting a Chriskindlmarkt in Pennsylvania, but I would LOVE to visit one in Germany!
Gabby was such a great character. What did she bring to the story (aside from being the only person cool enough to double-fist two delicious confectionary drinks at the palace? 😉 ) Through Gabby, we see Leo's strong integrity and quality of character in his dedication to caring for her. It is also through Gabby, the King's kinder side reveals itself. Gabby also works to bring levity to the novel and foster the initial connection between Leo and Marie.
I love Marie and her mother's shared love of American television. Do you have something like this you share/shared with a parent? Hallmark movies! Truth! When my mother was alive, this was something we very much enjoyed watching together.
What would you like to see happen in the future for the characters? I want Leo to finish his architecture degree! I would like Marie to officially get a role of power in her government as well, and for the King to acknowledge her work with respect. Gabby needs to become a writer!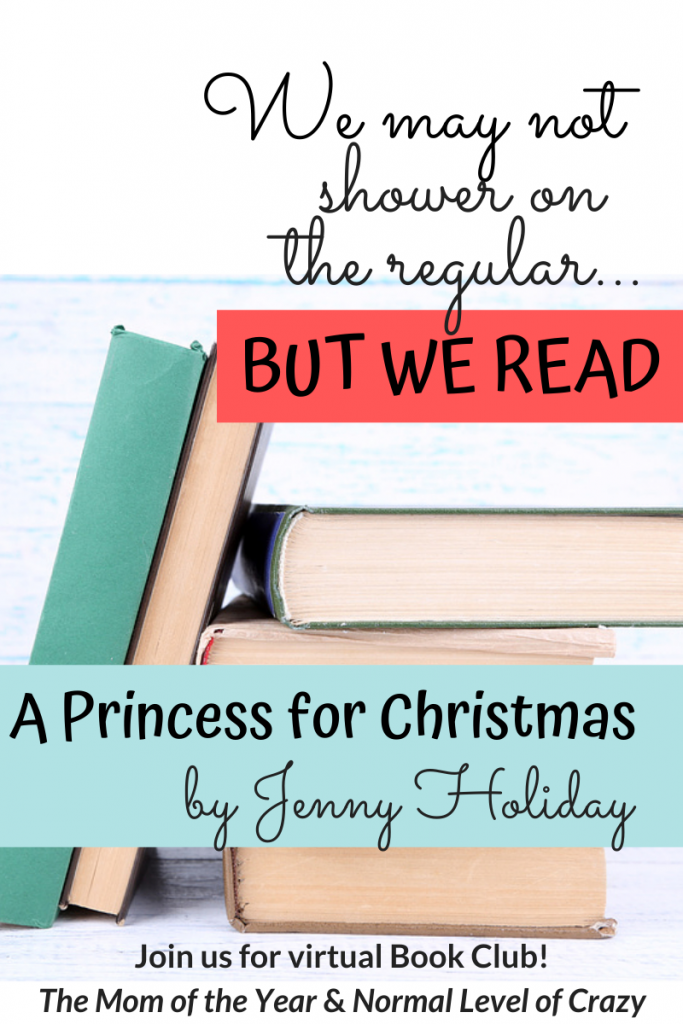 If you've read A Princess for Christmas, share your thoughts below, and please join us today at 4pm! And hop in to meet Holiday, the best-selling author and voice behind this holiday gem.
If you haven't read the book, even though Christmas is past, it's a sweet treat you'll love any time of the year. Grab a copy and let us know what you think!
And speaking of reading Christmas books after the holiday season is over…our next pick is another Christmas book! We figured this year, more than ever, we could do with some extra holiday magic, and our pick is a delicious romance, so it's perfect for getting in the Valentine's spirit. As always, we are giving a copy away to one reader who comments on this blog post! As long as you are 18 or older, live in the continental United States, and comment before 1/15/21 at 7am EST, you are eligible to win!
Without further adeui, let me introduce…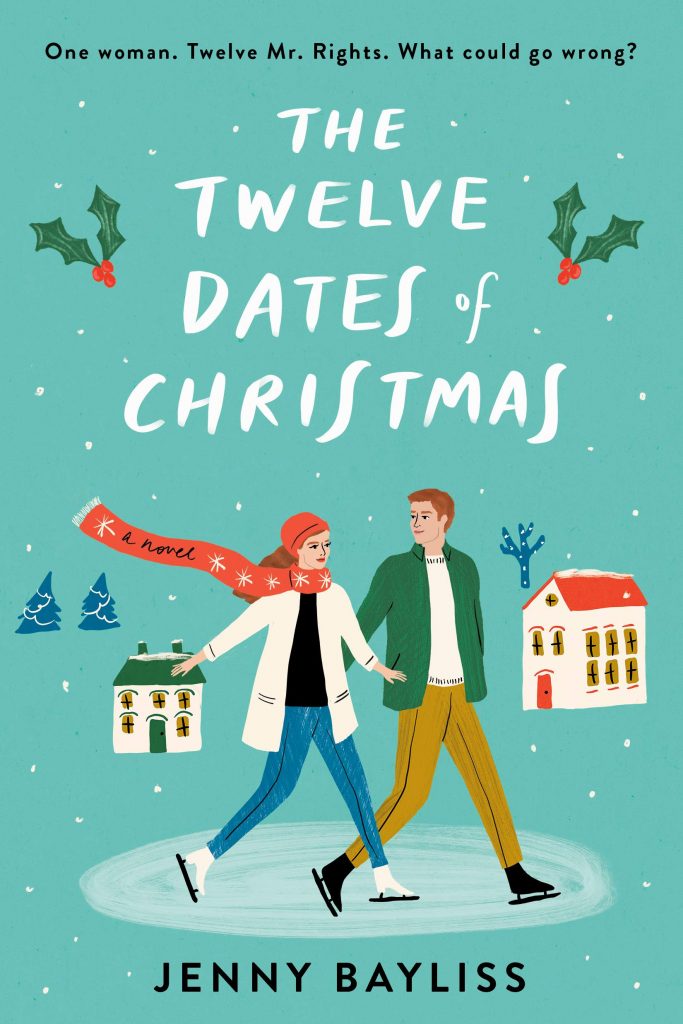 'Tis the season for finding romance in this hilarious and uplifting holiday read
When it comes to relationships, thirty-four-year-old Kate Turner is ready to say "Bah, humbug." The sleepy town of Blexford, England, isn't exactly brimming with prospects, and anyway, Kate's found fulfillment in her career as a designer, and in her delicious side job baking for her old friend Matt's neighborhood café. But then her best friend signs her up for a dating agency that promises to help singles find love before the holidays. Twenty-three days until Christmas. Twelve dates with twelve different men. The odds must finally be in her favor . . . right?
Yet with each new date more disastrous than the one before–and the whole town keeping tabs on her misadventures–Kate must remind herself that sometimes love, like mistletoe, shows up where it's least expected. And maybe, just maybe, it's been right under her nose all along. . . .
Sounds fantastic, right? Spoiler alert: I already read it and it is! Definitely grab a copy and check it out. We can't wait to chat about it with you.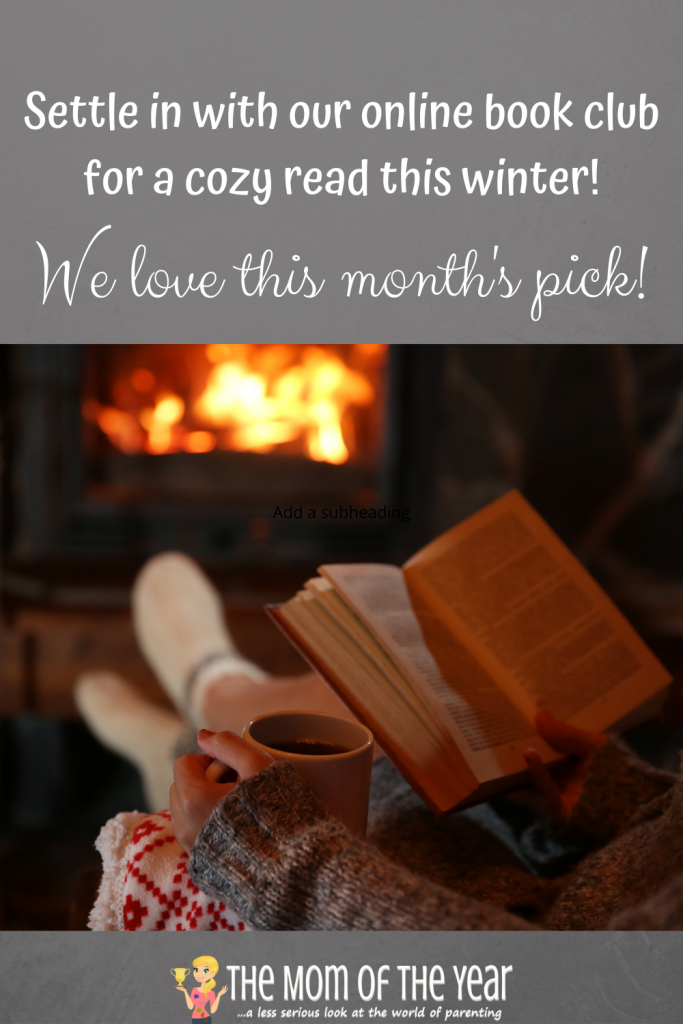 Thanks for joining us for our online book club's A Princess for Christmas book club discussion, friends. We love sharing books with you and are looking forward to a new year of lots of great reads!
Thank you to Avon Books for providing us with copies of A Princess for Christmas to review and giveaway. All opinions are 100% our own.
The following two tabs change content below.
Meredith blogs at The Mom of the Year, where she dedicatedly earns her title one epic parenting fail at a time, offering quick, relatable laughs for fellow parents and all their empathizers. She has been part of several best-selling anthologies, featured on prominent sites such as Huffington Post, In the Powder Room and BlogHer, and loves her role as the Executive VP/Operations Manager of The BlogU Conference. When she's not breaking up fights over Legos and juice boxes, she remains fully committed to sharing a less serious look at the world of parenting.