Here's to the last blast of fall before winter and the Christmas season officially touches down! As we press on through COVID-19 and all of the nifty gifts 2020 has dropped, reading remains my favorite escape. My Goodreads annual challenge is loving me–a new book thrown down on the regular! Woo-hoo! As I continue to soak up an obscene quantity of books in pursuit of my sanity, I'm thrilled to have you check in here with Carrie and me for our Musical Chairs Book Club Discussion. Thank you for joining us!
Carrie and I have been running this book club for a long time (6 years–holy cow!!). We work hard to select and share books from all genres and give fair representation to whatever we feature, but I most definitely have my favorites…those that read easy and tug at my heartstrings battle historical fiction as being my go-to picks, and Musical Chairs definitely fit this bill!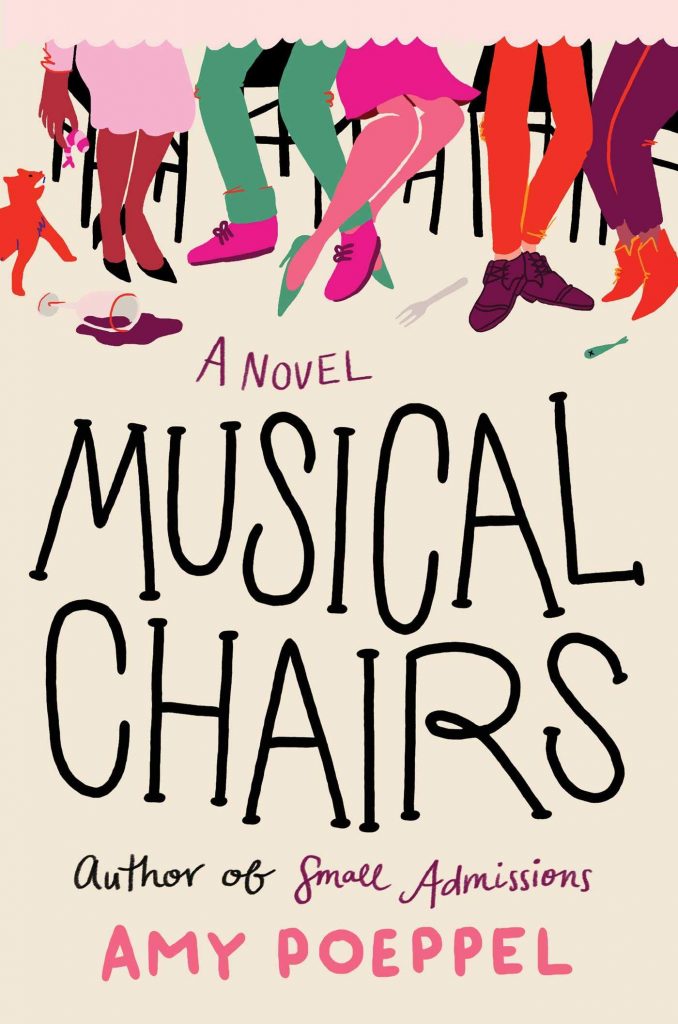 I liked Musical Chairs by Amy Poeppel not only for its sweet plot and likable characters but for the effortless way in which Poeppel told the story. She has this incredibly artful way of not lingering on small details (hiring a brand developer, securing an architect, gaining a new manager, etc.) via explicit text, but rather allowing the development of these details to be casually acknowledged by small mention as more important plot points are revealed (Will acknowledging his love for Emma, Bridget considering a move to London, etc.). This skillfully allows the focus to be on key plot development while still allowing for the logical unfolding of the cast's lives.
I also loved the shifting character voices. When this multi-voice style is done well, it can add so much to plot, and Musical Chairs aced it! While there are characters I would have liked to have heard more from (Isabelle, Kevin, Lottie), I appreciated that Poeppel stuck close to a few main characters' vantage points to allow for deeper insight.
In short, this was a sweet fiction full of relatable, loveable characters, and the intelligent insert of musical genius and reference was impressive! While my dedicated flute career ended with college, I enjoyed not only the specific references, but the overall tone of appreciation for the world of musicianship as well.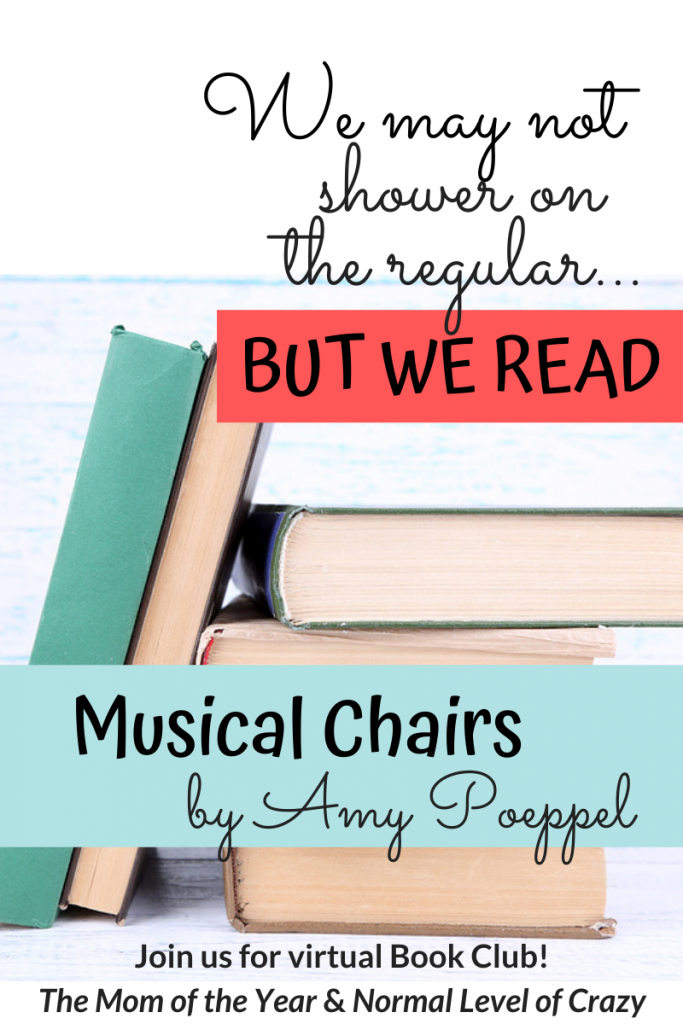 Musical Chairs Book Club Discussion Questions
Discuss the pros and cons of living in Edward Stratton's shadow. Aside from the obvious pros of money and connections, Edward gifted Bridget a tremendous gift of musicality by sharing the most important thing (musicianship) in his life with her. However, this landed a very large reputation for Bridget to carry.
The Forsyth Trio has existed for decades. Discuss the plausibility of this longevity and what you foresee for the future of this group. I think the trip was only able to carry on for so long because it was an extension of Will and Bridget's friendship. Without this, it would have fallen apart years ago. I do think the group has long over-run its course.
Marge was one of my favorite characters. What do you think her perspective of the Stratton family was? I don't know! I think Marge new the family even better than they knew themselves, and I believe she cared for them…but did she think them crazy? Did she love them just as they were??
Music was a tremendous focal point of the book. How do you think the pursuit of music affected the lives of the main characters? I was so impressed with the skillful, extensive and smart references. Poeppel also aced keeping the pursuit of musicianship as the driving force in the novel and the defining note.
Discuss Bridget and Will's relationship. Have you known a similarly platonic couple in your life? How does this play out in real life? I personally have no context for a platonic relationship surviving for so long, but I would love to believe it can be true! If you have, please share!
The histrionics of Gavin's child was one of my favorite parts of the book (because it made me feel so normal in comparison!). Talk about the dichotomy of Juliette's professional personality vs. her real-life existence. I found Juliette's philospohy to be unrealistic and uninspired (anyone who eats only a small amount of grains for days on end will lose weight…) and her zen approach to childrearing doesn't hold it's weight. It was fun when her offspring outed her complete lack of efficacy as a "enlightened" parent.
Will was so taken with Emma! Discuss your thoughts about this relationship and where you see it headed? It was a tad unbelievable that his random love interest would so instantly respond and, that Will would abandon his established life so completely for her. This was addressed in the book, but I still had trouble "buying it".
Edward has an incredible gift for the spoken word, enchanting those around them with his proclamations and quotes. Have you ever known anyone like this? How were you able to relate to them? I have never encountered anyone like Edward, but I would love to–despite understanding that he would indeed overtake any situation and circumstance in which he found himself.
How often do you think we cling to the status quo because it is safe? It took being forced from his apartment for Will to considering moving. Bridget was only able to entertain a career change after all else seemed to be falling down around her. What motivates us to change? I am one super given to what is KNOWN while being weary of the UNKNOWN. I can honestly see myself dedicating years to a familiar cause without question. I can relate to Bridget and Will wanting to keep making a of what they had.
The book's primary theme was that seasons and people of our life shift and change as life progresses. How have you seen this in your own life? Absolutely. My own life has been full of changing seasons and full of shifting characters as our family has grown and changed.
Thanks for joining us for this Musical Chairs book club discussion, we always LOVE having you read with us!
We're excited for our next month's pick too! As long as you are 18 or older and live in the continental United States, you are eligible to win a copy of next month's pick FOR FREE by leaving a comment on this post before 11/13/20 at 7am EST!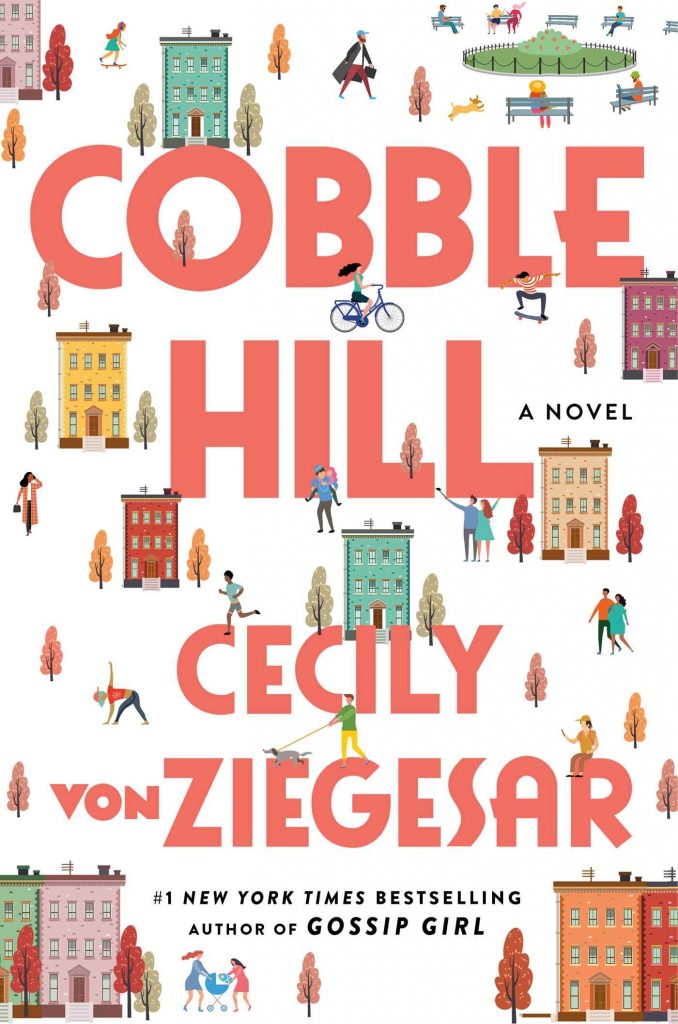 From the #1 New York Times bestselling author of the Gossip Girl series, a deliciously irresistible novel chronicling a year in the life of four families in an upscale Brooklyn neighborhood as they seek purpose, community, and meaningful relationships—until one unforgettable night at a raucous neighborhood party knocks them to their senses.
Welcome to Cobble Hill.
In this eclectic Brooklyn neighborhood, private storms brew amongst four married couples and their children. There's ex-groupie Mandy, so underwhelmed by motherhood and her current physical state that she fakes a debilitating disease to get the attention of her skateboarding, ex-boyband member husband Stuart. There's the unconventional new school nurse, Peaches, on whom Stuart has an unrequited crush, and her disappointing husband Greg, who wears noise-cancelling headphones—everywhere.
A few blocks away, Roy, a well-known, newly transplanted British novelist, has lost the thread of his next novel and his marriage to capable, indefatigable Wendy. Around the corner, Tupper, the nervous, introverted industrial designer with a warehose full of prosthetic limbs struggles to pin down his elusive artist wife Elizabeth. She remains…elusive. Throw in two hormonal teenagers, a ten-year-old pyromaniac, a drug dealer pretending to be a doctor, and a lot of hidden cameras, and you've got a combustible mix of egos, desires, and secrets bubbling in brownstone Brooklyn.
Smart, sophisticated, yet surprisingly tender, Cobble Hill is highly entertaining portrait of contemporary family life and the colorful characters who call Brooklyn home.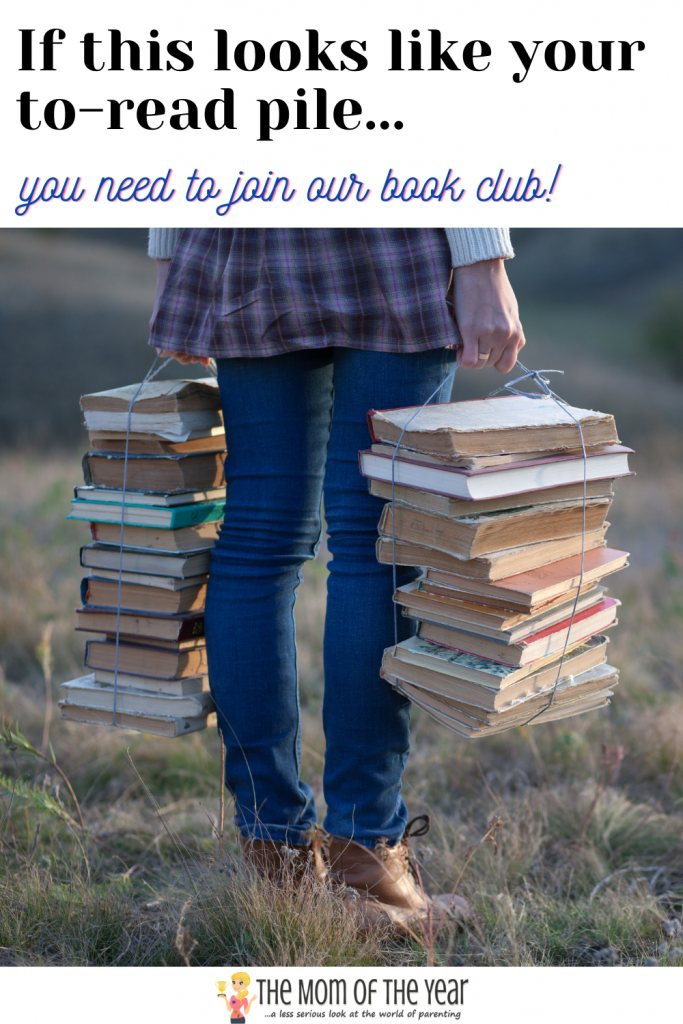 Grab a copy and read with us, friends! These chilly fall temps make for the perfect cozying-up with a book weather!
Thank you to Atria/Emily Bestler Books for providing copies of Musical Chairs for review/giveaway. All opinions are 100% our own.
The following two tabs change content below.
Meredith blogs at The Mom of the Year, where she dedicatedly earns her title one epic parenting fail at a time, offering quick, relatable laughs for fellow parents and all their empathizers. She has been part of several best-selling anthologies, featured on prominent sites such as Huffington Post, In the Powder Room and BlogHer, and loves her role as the Executive VP/Operations Manager of The BlogU Conference. When she's not breaking up fights over Legos and juice boxes, she remains fully committed to sharing a less serious look at the world of parenting.