Happy fall, friends! Here's to all things pumpkin, falling leaves, cooler temps and the exquisite joy of hybrid/cyber learning! If you aren't in the modified education boat, rock on! If you are, feel free to pop over here beside me; I'll share my coffee and kleenex. We are only two weeks in of completely online school, and I truly do believe things will start to even out a bit. However, I can say with certainty that MOM WILL NEED BREAKS more than ever this year, so I am continuing to cherish my books with a fervor. And as always, I love sharing them with all of YOU via our online virtual book club. Thanks for popping by to join Carrie and me for this The Lions of Fifth Avenue book club discussion!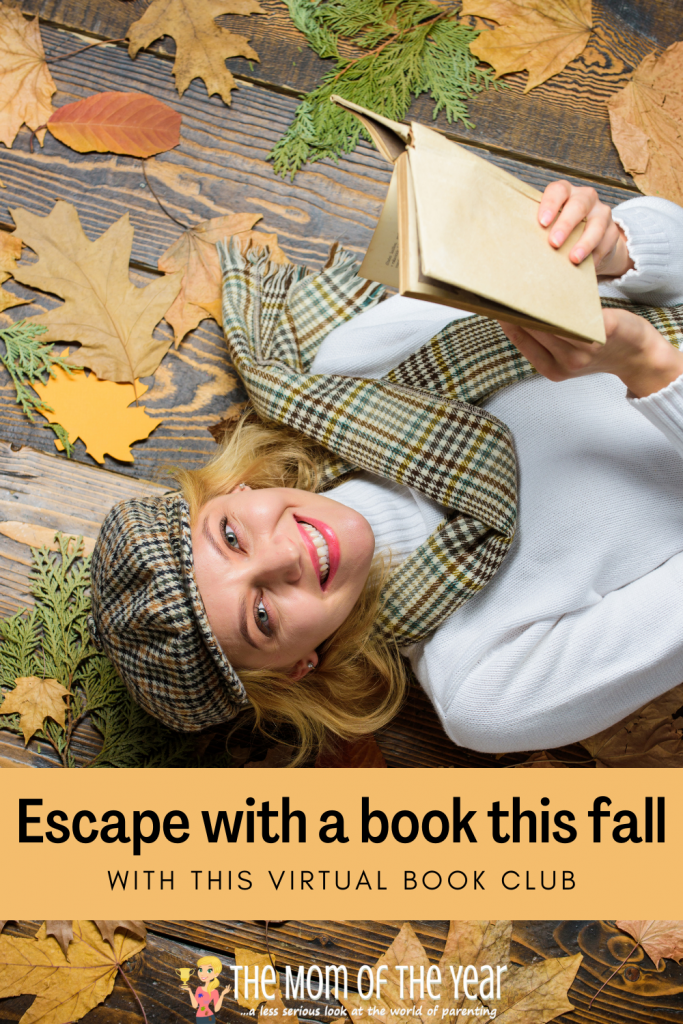 Any fellow library-obsessed friends out there? I was so intrigued by this book because it is largely set at The New York Public Library Stephen A. Schwarzman Building in two different years 1913(-1914) and 1993. I have always wanted to visit this flagship landmark, and getting an inside glance at it during two historical periods was such a treat! (Go HERE for some cool pics of the library in it's early years!) After reading this book, I wanted to visit all the more.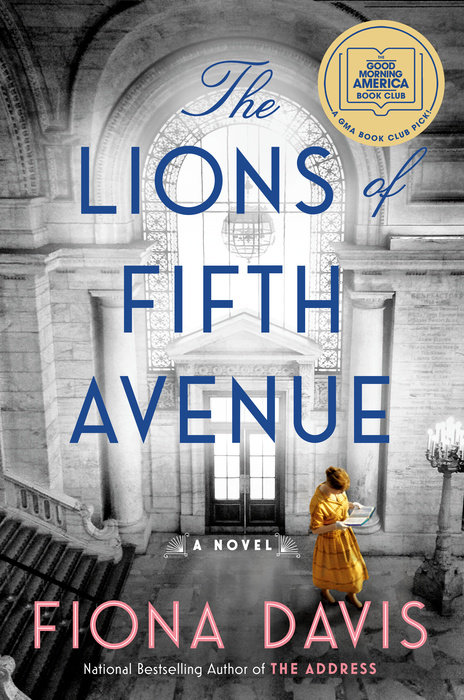 And the idea that a family lived inside the library was fascinating! I can't imagine having your home in such a building, and am now planning on doing more research on the once-occupied apartment within the library.
As far as the plot itself, the mystery of identifying the thief in each time period kept me guessing. Davis also captured my attention by interweaving both of the heroine's tales, skillfully jumping back and forth between their voices.
The Lions of Fifth Avenue Book Club Discussion Questions
Laura and Jack's marriage happened over a century ago; do you see any themes of their struggles in current marriages today? Oh my goodness, yes! While I do believe household duties are generally more equitably delineated between the sexes, distribution of childcare and housework so often remains a source of stress. I also thought it was an excellent commentary on the need for give and take in relationships as partners pursue dreams and passions at different times.
In what ways was Laura progressive for her time? How did this define her? Becoming part of the very forward-thinking Heterodoxy club was a huge step, but I was more impressed by her commitment to securing her own income by going to school in a classroom dominated by men, both in number and opportunity. During a time when so many married women didn't work outside the home, she pursued a large career. I think this is a testament to her strength and the integrity of her beliefs
What role did the library itself play in the story, beyond serving as the setting? The library itself was passion, cared for, and protected by the characters in the story. It was an institution not only of books, but of culture and history, and it represented the value of respecting how our society was shaped.
Did Sadie's story inform your understanding of what a librarian does? Absolutely! My definition of a librarian stretched no farther than the work of circulation. I never considered the depth of a research librarian, especially working in a research library and/or curating a collection/exhibit. What a cool profession!
How were Laura and Sadie similar? How were they different? Both women were zealous about their careers, independent, and hard-working. They were fighting very different battles, however. Laura for gender equality and an identity outside of her family. Sadie was in search of love, security, and respect, though she may not have always realized this.

***SPOILER ALERT for following questions/answers!***

Did you suspect the identity of the thieves? I did not! Until the end, I presumed Jack was the early thief, and I was clueless as to who was stealing the books in 1993.
To what extent would you go to protect your own children? Discuss Jack's choice. I think Jack's suicide was an act of passion vs. a well-considered measure to protect Harry. The evening's events spiraled wildly and angrily out of control before he killed himself, and I don't think he was clear-headed.
Laura talks about blaming herself for the course of events. Discuss how you agree or disagree with this. I in no way think Laura was blameless, as she did neglect her family both physically and emotionally during her affair, but Jack could have made so many different choices as well. And Harry was given ample opportunity to return home after he fled and chose not to do so.
How was Pearl shaped by the events of her life? This is somewhat tricky to answer as over 70 years of her life are unaccounted for, but the volatile loss of both her father and brother in her early years had to be extremely traumatizing, and not something that would have been openly discussed with others during this time period. I believe she was taught early on to bury family secrets, which explains her tight-lipped nature still in 1993. She also learned early that life was hard.
This entire novel serves as a love story to the written word, specifically to old literature. How is the early written word different from today's works? I thought about this so often throughout the book. Early written work is far more precious because it was not typically mass-reproduced or copied, nor was is saved via computer. Think of how devastating it was when Jack's manuscript was ruined–it was the only copy! And Laura had no way of proving her professor stole her work, as she had no copy saved elsewhere.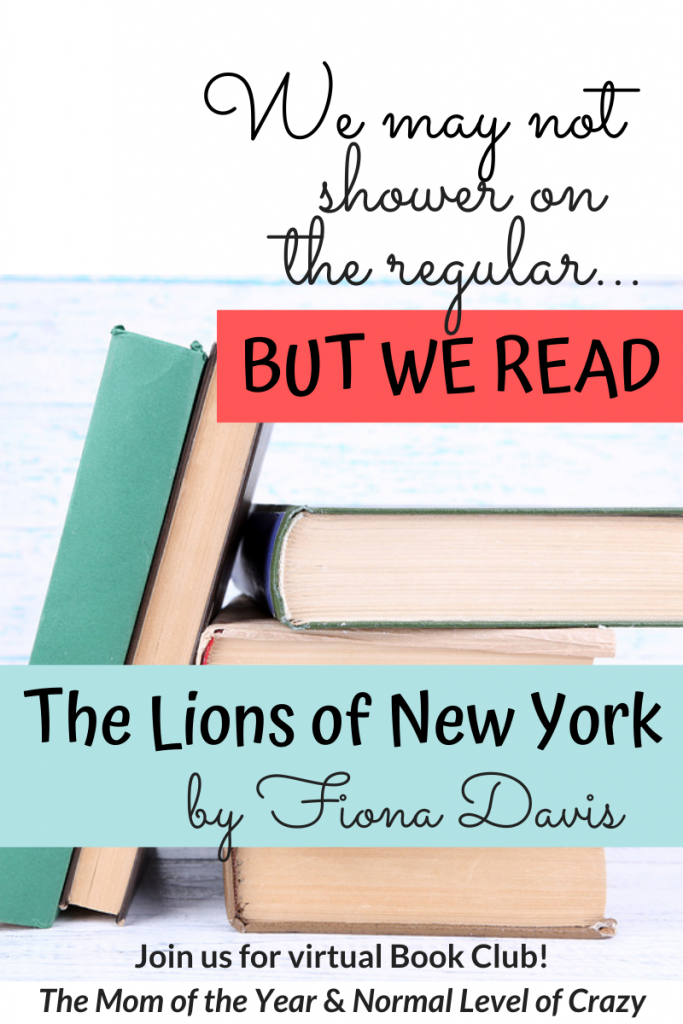 Thank you for joining us for our The Lions of New York book club discussion! We'd LOVE to hear your thoughts on this book–chime in below! Plus, anyone who leaves a comment on this blog post is entered to win a copy of our next pick below. As long as you are 18 or older and live in the continental United States and leave a comment before 9/18/20 at 7am EST, you are eligible to win.
***************************************
For the month of October, in honor of the spooky spirit, we are digging into this hit thriller…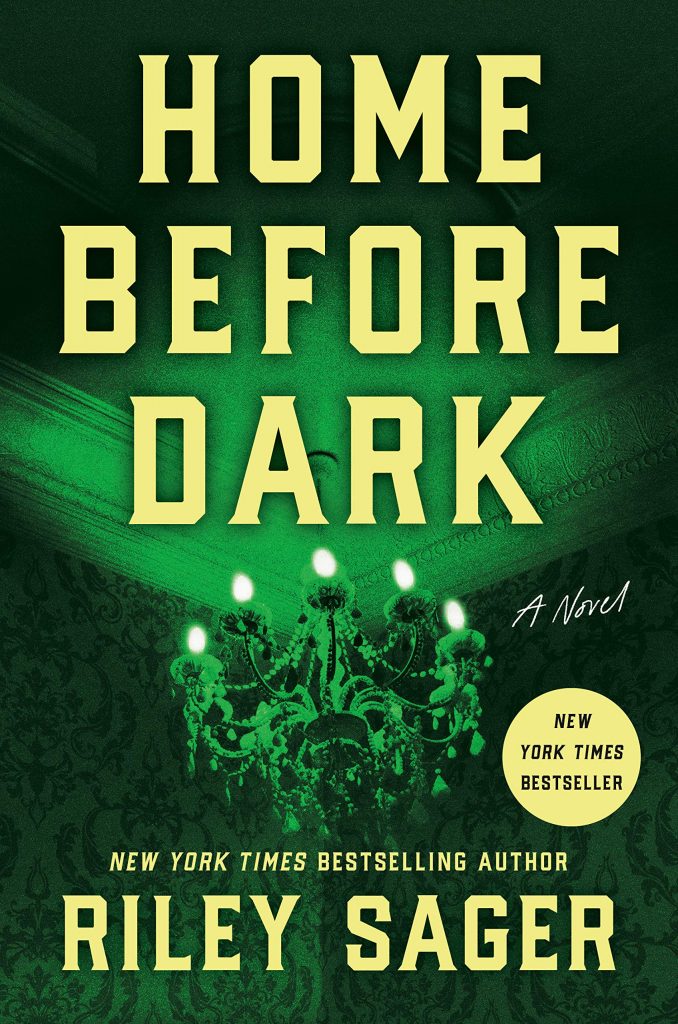 In the latest thriller from New York Times bestseller Riley Sager, a woman returns to the house made famous by her father's bestselling horror memoir. Is the place really haunted by evil forces, as her father claimed? Or are there more earthbound—and dangerous—secrets hidden within its walls?

What was it like? Living in that house.

Maggie Holt is used to such questions. Twenty-five years ago, she and her parents, Ewan and Jess, moved into Baneberry Hall, a rambling Victorian estate in the Vermont woods. They spent three weeks there before fleeing in the dead of night, an ordeal Ewan later recounted in a nonfiction book called House of Horrors. His tale of ghostly happenings and encounters with malevolent spirits became a worldwide phenomenon, rivaling The Amityville Horror in popularity—and skepticism.
Today, Maggie is a restorer of old homes and too young to remember any of the events mentioned in her father's book. But she also doesn't believe a word of it. Ghosts, after all, don't exist. When Maggie inherits Baneberry Hall after her father's death, she returns to renovate the place to prepare it for sale. But her homecoming is anything but warm. People from the past, chronicled in House of Horrors, lurk in the shadows. And locals aren't thrilled that their small town has been made infamous thanks toMaggie's father. Even more unnerving is Baneberry Hall itself—a place filled with relics from another era that hint at a history of dark deeds. As Maggie experiences strange occurrences straight out of her father's book, she starts to believe that what he wrote was more fact than fiction.
Alternating between Maggie's uneasy homecoming and chapters from her father's book, Home Before Dark is the story of a house with long-buried secrets and a woman's quest to uncover them—even if the truth is far more terrifying than any haunting.
****************************************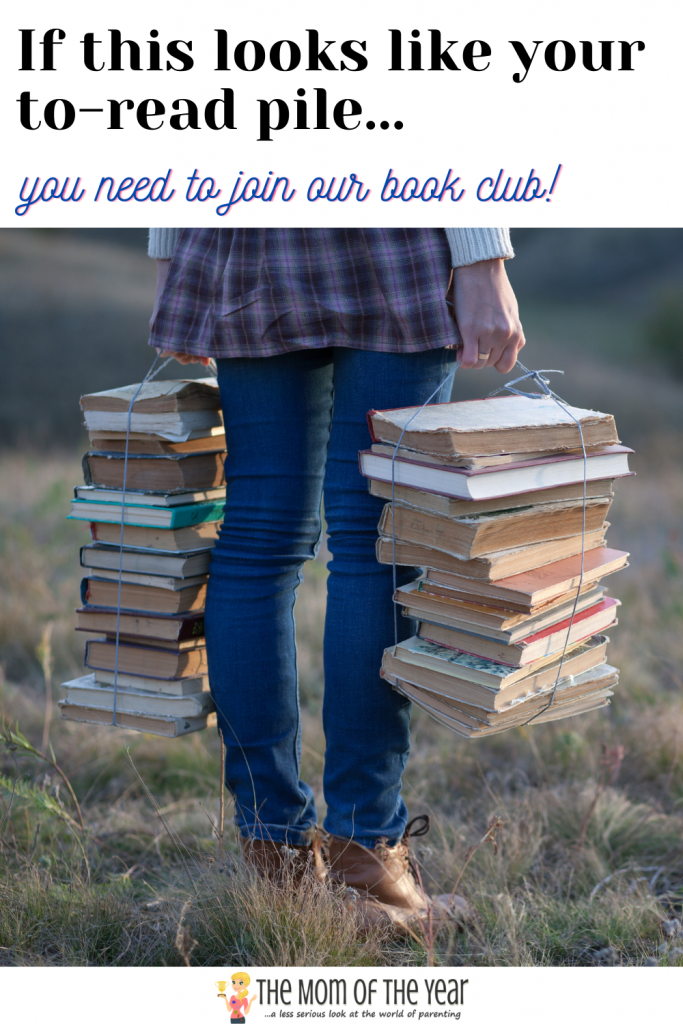 Hang in there during these dicey days, friends! Keep diving into those books to keep your sanity afloat, and we are excited to check in with you next month!
The following two tabs change content below.
Meredith blogs at The Mom of the Year, where she dedicatedly earns her title one epic parenting fail at a time, offering quick, relatable laughs for fellow parents and all their empathizers. She has been part of several best-selling anthologies, featured on prominent sites such as Huffington Post, In the Powder Room and BlogHer, and loves her role as the Executive VP/Operations Manager of The BlogU Conference. When she's not breaking up fights over Legos and juice boxes, she remains fully committed to sharing a less serious look at the world of parenting.