This post about real weight loss help is brought to you by our sponsor, "Always Eat After 7 PM". The opinions expressed below are my own.
Last week I shared with you how I was starting the Always Eat After 7 PM diet, and it's been a GOOD WEEK, friends! Aside from wanting to shed pounds, my biggest struggles by far are low energy and very disrupted sleep. I am far less bloated and already feel a HUGE boon in energy–especially in the mornings when I am far more alert and able to focus. I think the Always Eat After 7 PM plan works so well for me because by giving me more energy, I am more vigorously able to attack my weight loss goal. It all goes hand-in-hand!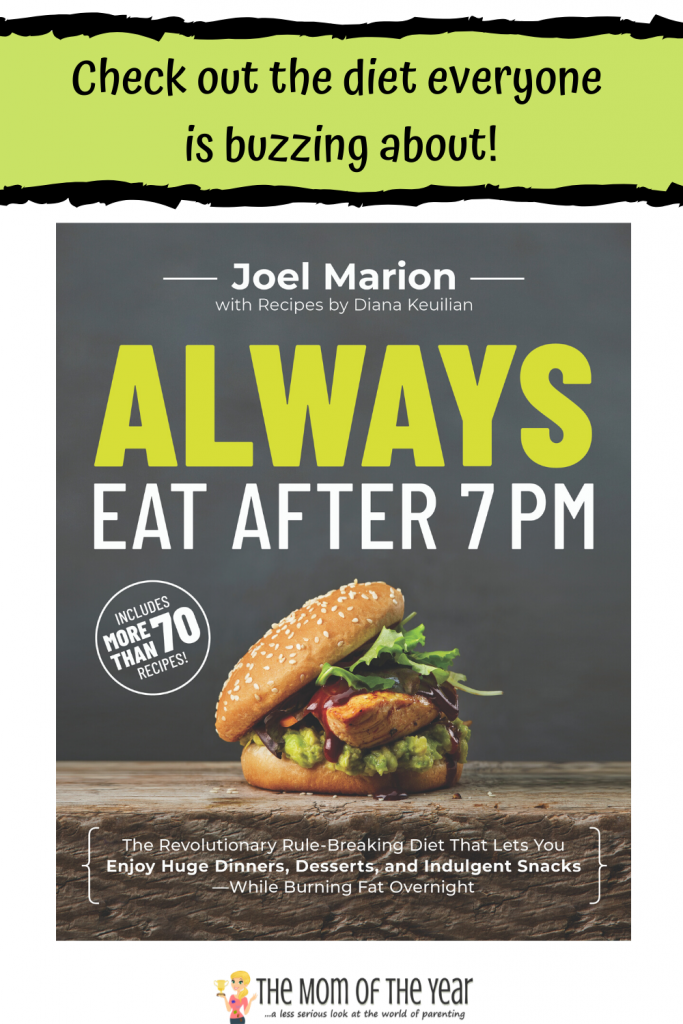 My sleep still isn't fantastic, but I do notice I am able to stay asleep for longer periods of time than before the diet. It will be interesting to see if this continues to improve as the diet progresses. I am encouraged by the research in the book that shows that eating carbs at night (part of the diet plan!) can really help your sleep: "A research paper published in Sports Medicine in 2014 showed that people who eat the majority of their carbs at dinner actually sleep better. Carb-induced, quality sleep decreases cortisol (a fat-storing hormone) and ramps up the production of your sleep hormones, serotonin and melatonin. Restorative sleep increases fat-burning hormones—the main one being growth hormone—overnight."
I have been telling my friends about the Always Eat After 7 PM diet, and everyone agrees that being encouraged to eat in the evenings has a huge appeal. Joel Marion's Always Eat After 7PM program makes dieting easy and eliminates 90% of reasons for resistance. And for moms our age, having more energy and sleeping better is tremendously enticing. I feel like we are all monitoring my progress together!
If you're considering starting the diet yourself, it may be helpful to have some more information directly from the author himself, Joel Marion. Let's take a minute to check in with him now!
Interview with Joel Marion, creator of the Always Eat After 7 PM diet, on offering weight loss help:
Bestselling author, Joel Marion, is a fitness expert and nutritionist debunking the myths underlying traditional dieting and offers a simple, highly effective weight loss program.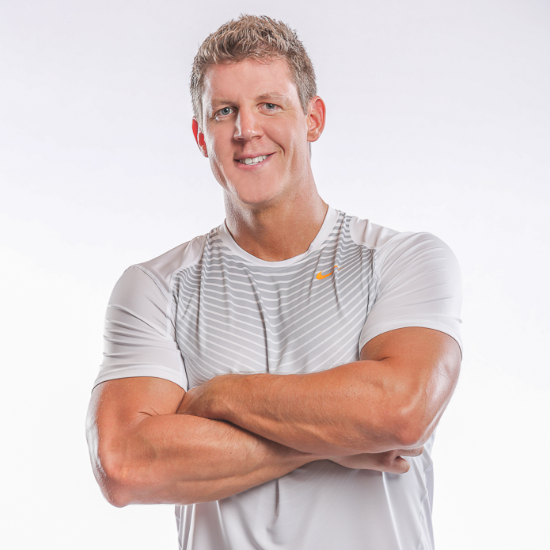 The Always Eat After 7 PM diet is so different than everything else out there. What inspired you to develop it and write the book?
After authoring 6 best selling books it was glaringly obvious there were 2 huge misconceptions about dieting that needed to be exposed. The first is that you can't eat late at night or before bed, which science now shows is NOT true. And second, you can't eat large portions that satisfy your natural instinct. This book solves both these problems by providing an evidence-based, enjoyable approach to dieting that can be used by any person to quickly achieve their weight loss goals.
You reference so many studies and data throughout the book. What was the most surprising discovery when you were researching scientific data for the diet?
That almost everything my college education and certifications taught me was NOT grounded in published scientific research.
My favorite part of this diet is that is user-friendly. How difficult do you think the Always Eat After 7 PM plan is to follow?
It's not. And that's exactly why I wrote the book. While any diet is never truly easy, it can be more enjoyable and much easier to adhere to when you understand how Always Eat After 7pm works because it caters to our bodies natural instincts.
For a bit more from Joel, check out this video:
Ready to check out the diet plan for yourself? Let's do this together, friends!
Always Eat After 7 PM: The Revolutionary Rule-Breaking Diet That Lets You Enjoy Huge Dinners, Desserts, and Indulgent Snacks—While Burning Fat Overnight by Joel Marion is now available to purchase. Learn more about the book and how to purchase here.
This post about real weight loss help is brought to you by our sponsor, "Always Eat After 7 PM". The opinions expressed are my own.
The following two tabs change content below.
Meredith blogs at The Mom of the Year, where she dedicatedly earns her title one epic parenting fail at a time, offering quick, relatable laughs for fellow parents and all their empathizers. She has been part of several best-selling anthologies, featured on prominent sites such as Huffington Post, In the Powder Room and BlogHer, and loves her role as the Executive VP/Operations Manager of The BlogU Conference. When she's not breaking up fights over Legos and juice boxes, she remains fully committed to sharing a less serious look at the world of parenting.