Thanks to Carrie of Normal Level of Crazy for being a rockstar and bringing us this The Glass Hotel book club discussion in the midst of all this COVID-19 mess!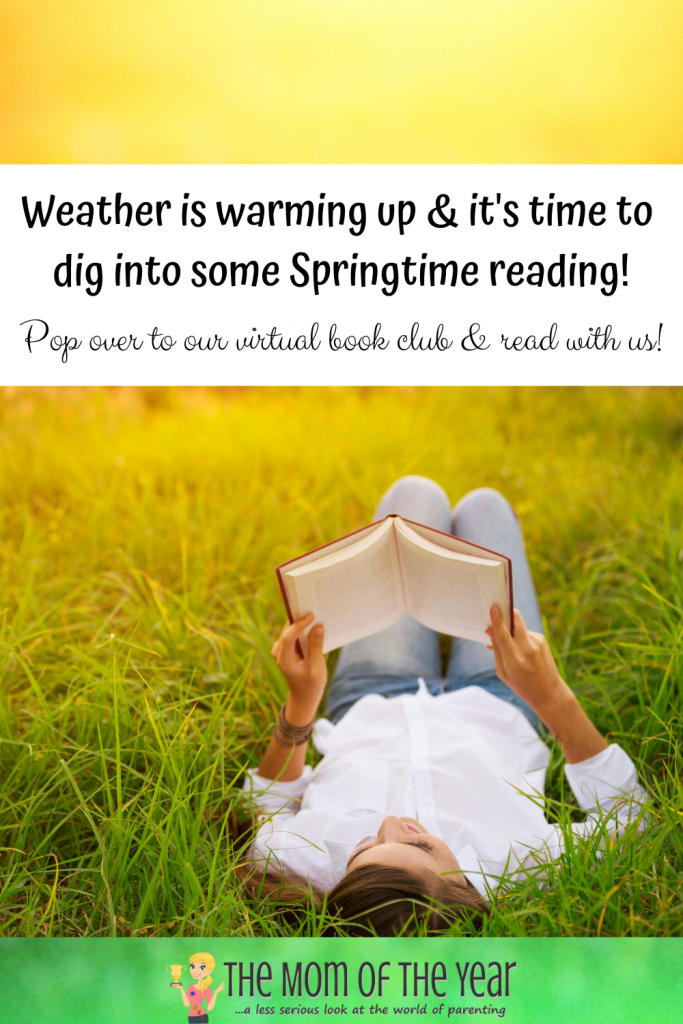 I figured I'd start this review by covering a few current events so that we can get the elephant out of the room.
There's no toilet paper
Netflix's the Tiger King is a phenomenon
Homeschooling is hell
No more jeans!
Everything is canceled. Introverts rejoice!
You can't sneeze or cough in public anymore.
Also, there's also a global pandemic. No biggie.
But seriously, I hope all of you are home, safe and healthy. The is a crazy time and I'm praying that you all are able to get mental health breaks – especially those of you in the medical field who are busting their butts and putting their lives on the line for all of us!
Let's plow on to something a little less serious … book club! Our pick was Emily St. John Mandel's The Glass Hotel. If you haven't read her super-popular novel, Station Eleven, get on it! It's excellent! I will say it's post-apocalyptic in nature, so if you're over that right now, maybe read it at another time.
Meredith and I both adored Station Eleven so it was a no brainer to grab Emily's latest. She has a very unique storytelling style, combining short story type narratives within a larger piece, ultimately winding them all together.
The Glass Hotel is about more than just one character, but I would say the crux of the book is about both a woman named Vincent and a con artist named Jonathan Alkaitis. Vincent loses her mother at a young age and, after leaving the town she grew up in, ends up back there working as a bartender at the local hotel. This is where she meets Jonathon and ends up in a 'world of money' where lies are the common denominator. This is an extremely basic introduction to the book as Mandel is a prolific storyteller who wraps characters around the story quite beautifully.
A message appears on the window of the hotel where Vincent is working. What were your thoughts on the message Why don't you swallow broken glass written on the window?
We later get more clarity around this particular phrase, but I'm curious what your thoughts were on Vincent's reaction and also how it pertained to the novel as a whole.
Vincent's brother, Paul, was in and out of her life. What do you think he brought to the table?
Paul's storyline was interesting to me as he seemed to try desperately to not resent Vincent for his family situation but then ultimately betrayed her within his work.
Jonathan lost the love of his life, Suzanne, early on. His subsequent relationship with Vincent was very different. What do you think Vincent gained from that relationship?
Vincent seemed almost a chameleon to me, putting up a facade that fit whatever particular situation she was in. Obviously, she gained money, but I'm thinking more along the lines of other aspects of the relationship. Thoughts?
What about Vincent's relationship with Mirella?
This was so sad to me, as this was, besides Melissa, the only real friend Vincent really had. And, in the end, losing her due to Jonathan and his Ponzi scheme was quite devastating.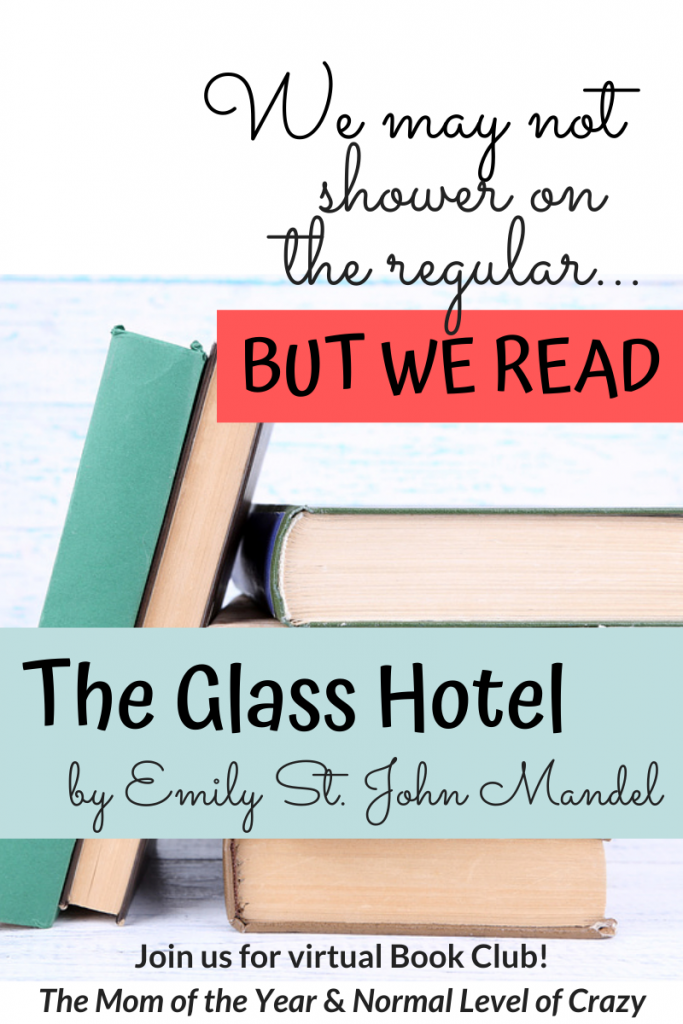 One of the themes of the book, produced by Oskar, "It's possible to both know and not know something" is carried through not just the Ponzi scheme, but other aspects of the novel as well.
Do you think this is possible, to know and not know?
There's a spiritual element throughout the novel … people visiting from the past. This happens to several people in the novel, most notably Jonathan. What were your thoughts on these apparitions?
I was afraid I wouldn't like this particular plot piece but ultimately felt it gave an added dimension to the novel that allowed you to delve into the character's psyche a little better. And it was by no means a ghost story, just an added element.
Leon! I don't know why, but I was shocked at his agreement at the end to keep information hidden regarding Vincent. Were you?
I know I shouldn't have been, as a running theme in the novel is lies. It's just interesting to think of everything that happened to him and then he turns around and works off those same principles. And then ultimately getting no reward for it anyway? More proof that lies, in the end, don't turn out favorably, and, in fact, are most likely devastating.
The ending … were you surprised? Disappointed? Pleased?
I don't want to put too many spoilers in here, but I was kind of hoping for a twist at the end. Although I have been reading a lot of thrillers lately! I did enjoy the reunion she had and felt very moved by it.
……………………………………………………………………………………………………
Meredith and I are super excited about our next pick, The Southern Book Club's Guide to Slaying Vampires by Grady Hendrix! Read on for the description below, and as always, we are giving away a copy for free! Leave a comment on this blog post by 4/10/20 by 5:30am ET, and as long as you are 18 or older and live in the continental United States, you are eligible to win!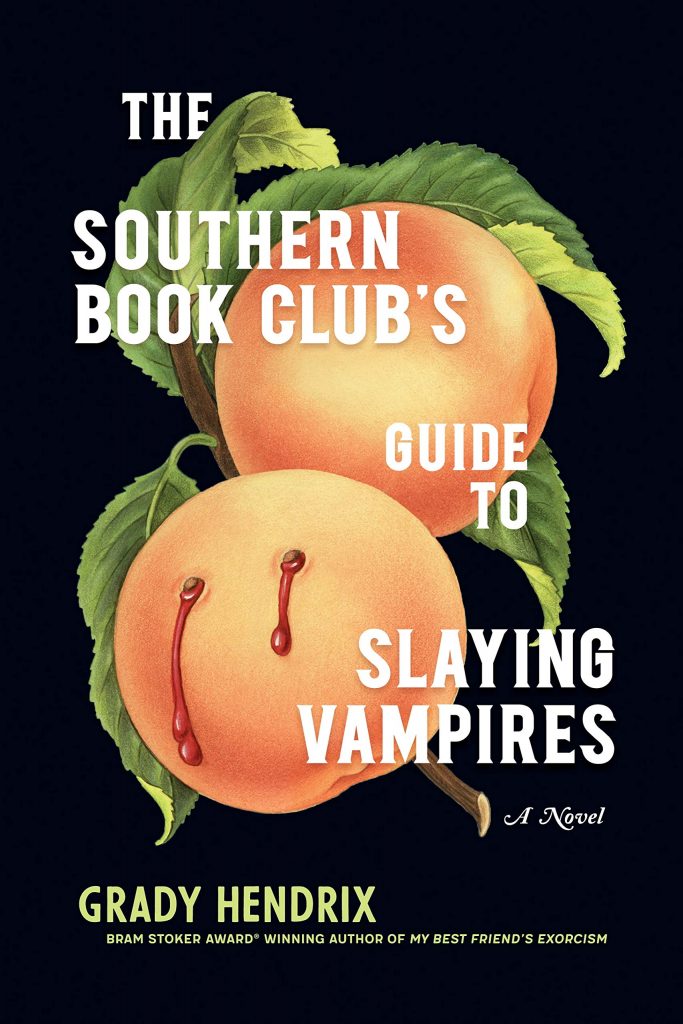 The Southern Book Club's Guide to Slaying Vampires
Steel Magnolias meets Dracula in this '90s-set horror novel about a women's book club that must do battle with a mysterious newcomer to their small Southern town, perfect for murderinos and fans of Stephen King.

Patricia Campbell's life has never felt smaller. Her husband is a workaholic, her teenage kids have their own lives, her senile mother-in-law needs constant care, and she's always a step behind on her endless to-do list. The only thing keeping her sane is her book club, a close-knit group of Charleston women united by their love of true crime. At these meetings they're as likely to talk about the Manson family as they are about their own families.
One evening after book club, Patricia is viciously attacked by an elderly neighbor, bringing the neighbor's handsome nephew, James Harris, into her life. James is well traveled and well read, and he makes Patricia feel things she hasn't felt in years. But when children on the other side of town go missing, their deaths written off by local police, Patricia has reason to believe James Harris is more of a Bundy than a Brad Pitt. The real problem? James is a monster of a different kind—and Patricia has already invited him in.

Little by little, James will insinuate himself into Patricia's life and try to take everything she took for granted—including the book club—but she won't surrender without a fight in this blood-soaked tale of neighborly kindness gone wrong.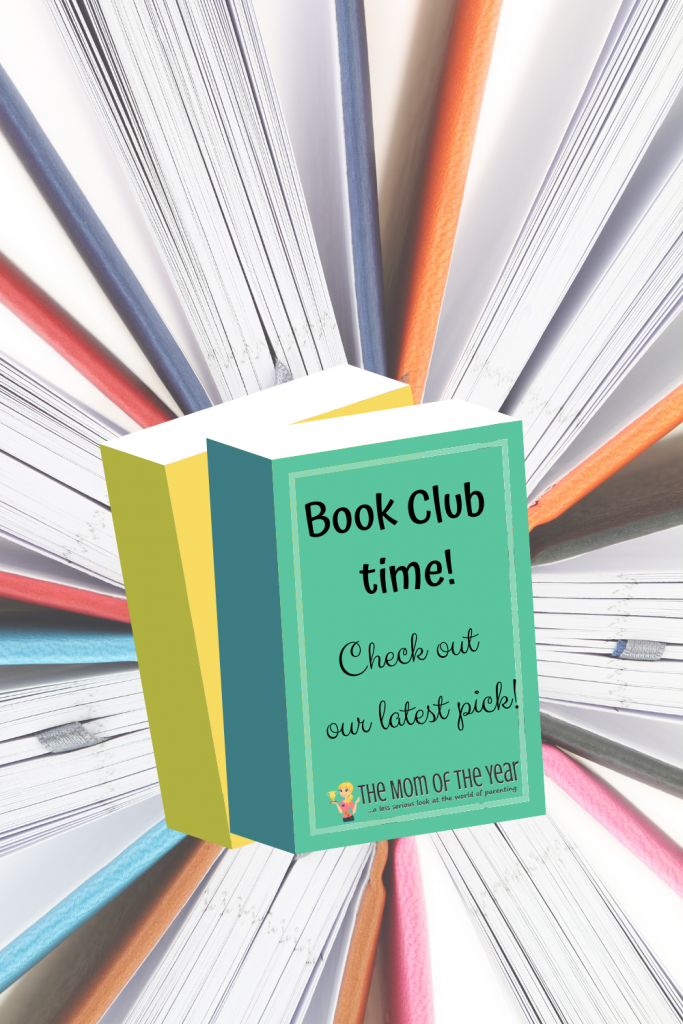 Thanks so much for joining our The Glass Hotel book club discussion! As always, we love hearing your thoughts and opinions! Keep them coming!!
Stay healthy and safe out there! We're thinking about all of you! xo
*Thank you to Penguin Random House for providing a copy of The Glass Hotel for us to review and give away! All opinions are 100% our own.*
The following two tabs change content below.
Meredith blogs at The Mom of the Year, where she dedicatedly earns her title one epic parenting fail at a time, offering quick, relatable laughs for fellow parents and all their empathizers. She has been part of several best-selling anthologies, featured on prominent sites such as Huffington Post, In the Powder Room and BlogHer, and loves her role as the Executive VP/Operations Manager of The BlogU Conference. When she's not breaking up fights over Legos and juice boxes, she remains fully committed to sharing a less serious look at the world of parenting.