Have I ever mentioned the pile of books on my nightstand? More accurately, it's a tower. A very tall one. With a very alarming topple-factor. Eek! It's a bit scary, friends, but what is a girl to do when there are so many good books out there just waiting to be read? It doesn't help that when Carrie and I met this week for our Yes No Maybe So book club discussion, we excitedly started chatting the latest titles we had read and want to read…and now my list and nightstand pile will only continue to grow! Eek again!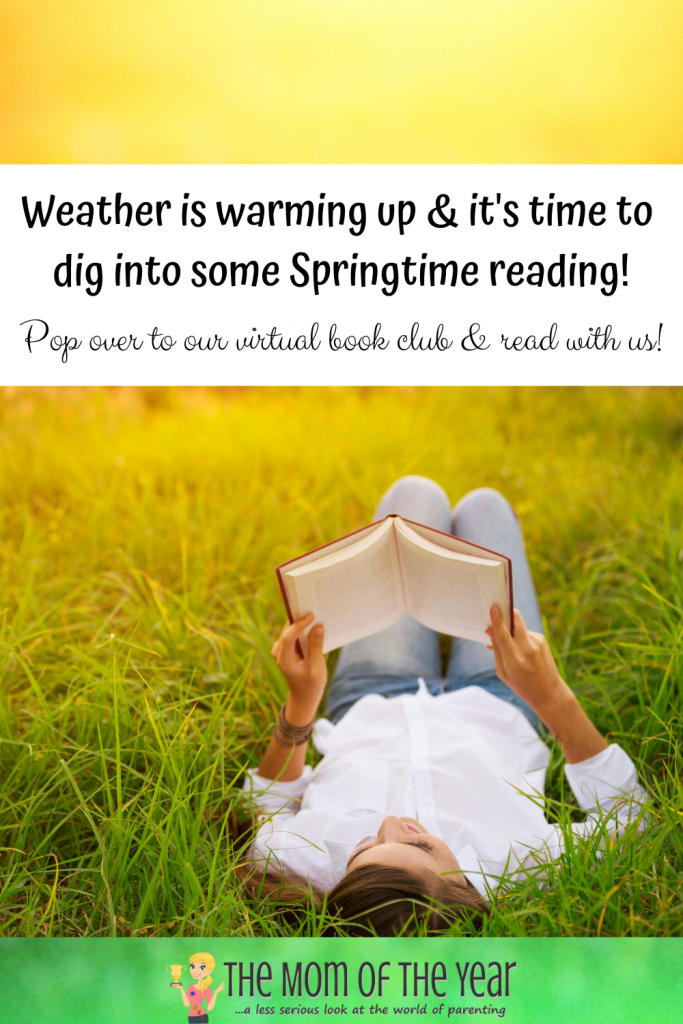 Let me take a break from tackling all those lovely reads to share our thoughts on Yes No Maybe So. This book wasn't the light-hearted young adult romance I was expecting. There was definitely a sweet romance that was fun to enjoy. However, the political discussion was very heavy-handed, and there was a lot of racial and cultural commentary. As one who left for college in the Nation's Capitol as a political science major, I could relate to the idealism and energy of Jamie and Maya. And I thought it was great to have a novel written in the voice of a Muslim teen (not something I've read before). Be prepared to get more than advertised when reading the book description if you have yet to crack it open!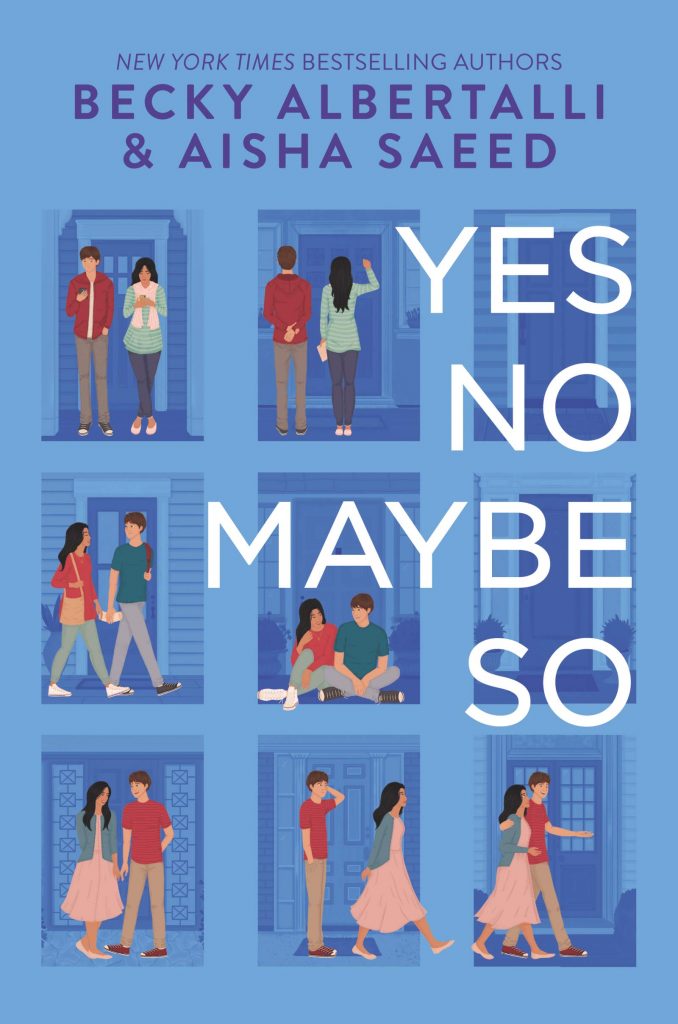 Yes No Maybe So Book Club Discussion Questions
Have you ever been involved in a political campaign? How was your experience similar or different to Jamie and Maya's? Despite studying PolySci, I never actually worked on a campaign!
How did you expect the campaign to end? What did you think of the conclusion? I was surprised that Jordan Rossum didn't win! And I think this speaks credit to the authors for allowing the story to be realistic.
Jamie and Maya had very different family experiences. Discuss how their summer plans were impacted by this. Jamie's family was very connected and planning Sophie's bat mitzvah dominated the family's summer schedule. They were also involved together with Rossum's campaign via his cousin Gabe. Maya's family was far more individualized, which allowed her ample time to engage in the campaign. Though via different means, both teens found themselves heavily involved with the campaign because of their family circumstances.
How did Jamie's Jewish faith and Maya's Muslim faith play a role in their political activism? While Maya's faith was directly challenged by H.B. 28, both of them were lent awareness and concern by being part of minority faiths. Though their beliefs were different, their faiths also brought them together in a mission for religious freedom.
Maya's parents held firm beliefs about dating. Discuss how Maya shared and was influenced by these beliefs. Did her beliefs change over the summer? I was very surprised by Maya's large switch in her choices about dating. It seemed rather sudden, which makes me wonder how much she ever really internalized her parents' beliefs.
Maya's friendship with Sara was very strained as Sara prepared to leave for college. Have you experienced a similar friendship strain due to changing life circumstances? What was the outcome? I have had many friendships that have waxed and waned due to life circumstances. I think this is hard to avoid in life, but I was bothered by how Sara handled it. While I understood her struggle, I thought she could have been far more considerate of Maya's feelings.
How did you spend your summers in high school? What were memorable/formative experiences for you? I worked every summer–first at Hersheypark, then as a server. It was surprising to me that neither Jamie or Maya had jobs.
What do you see as the future of Jamie and Maya's relationship? They seem very much in love! I think it will be challenging to navigate Maya's parents' concerns. Presuming they stay together over the next year, they may also face distance as they prepare for college, but based on their interest in each other alone, I would expect they will be together for a while.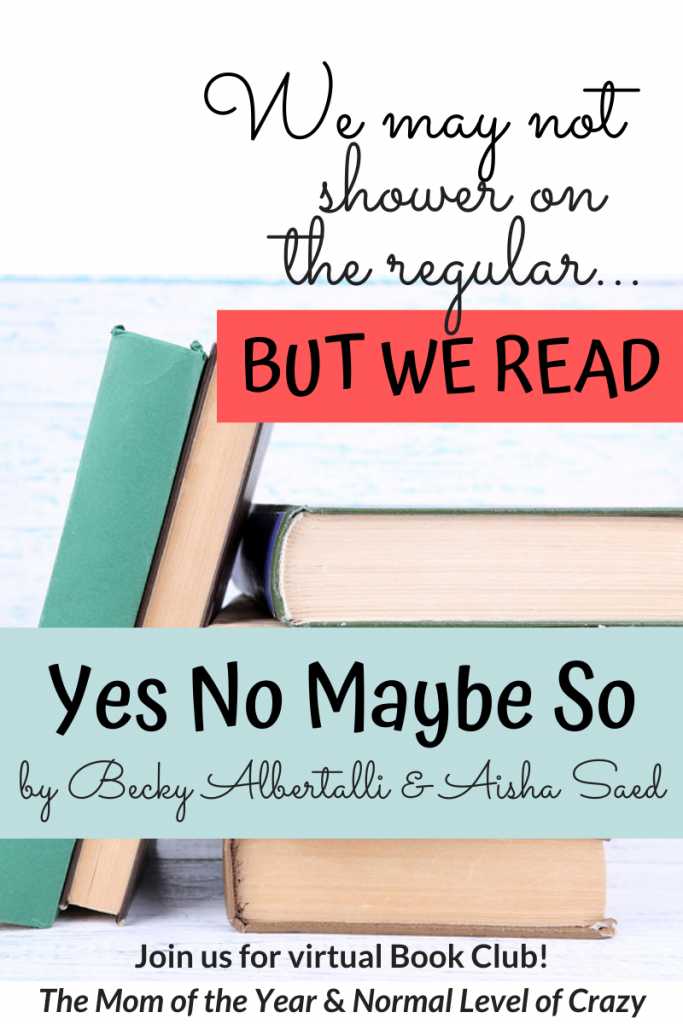 Carrie and I are SUPER-EXCITED about our next book club pick! We've crushed on Emily St. John Mandel since Station Eleven came out, and have eagerly been awaiting her next book, The Glass Hotel. Read on for the description below, and always, we are giving away a copy for free! Leave a comment on this blog post by 3/13/20 by 5:30am ET, and as long as you are 18 or older and live in the continental United States, you are eligible to win!
A New York Times "20 Books We're Watching For in 2020"

An Entertainment Weekly, Newsweek, Bustle, Buzzfeed, GoodReads, Houston Chronicle, Writer's Digest, Medium, Washington Independent Review of Books, The Millions, Boston Globe, USA Today, and Women's Day Most Anticipated Book

From the award-winning author of Station Eleven, an exhilarating novel set at the glittering intersection of two seemingly disparate events-a massive Ponzi scheme collapse and the mysterious disappearance of a woman from a ship at sea.
Vincent is a bartender at the Hotel Caiette, a five-star lodging on the northernmost tip of Vancouver Island. On the night she meets Jonathan Alkaitis, a hooded figure scrawls a message on the lobby's glass wall: "Why don't you swallow broken glass." High above Manhattan, a greater crime is committed: Alkaitis is running an international Ponzi scheme, moving imaginary sums of money through clients' accounts. When the financial empire collapses, it obliterates countless fortunes and devastates lives. Vincent, who had been posing as Jonathan's wife, walks away into the night. Years later, a victim of the fraud is hired to investigate a strange occurrence: a woman has seemingly vanished from the deck of a container ship between ports of call.
In this captivating story of crisis and survival, Emily St. John Mandel takes readers through often hidden landscapes: campgrounds for the near-homeless, underground electronica clubs, the business of international shipping, service in luxury hotels, and life in a federal prison. Rife with unexpected beauty, The Glass Hotel is a captivating portrait of greed and guilt, love and delusion, ghosts and unintended consequences, and the infinite ways we search for meaning in our lives.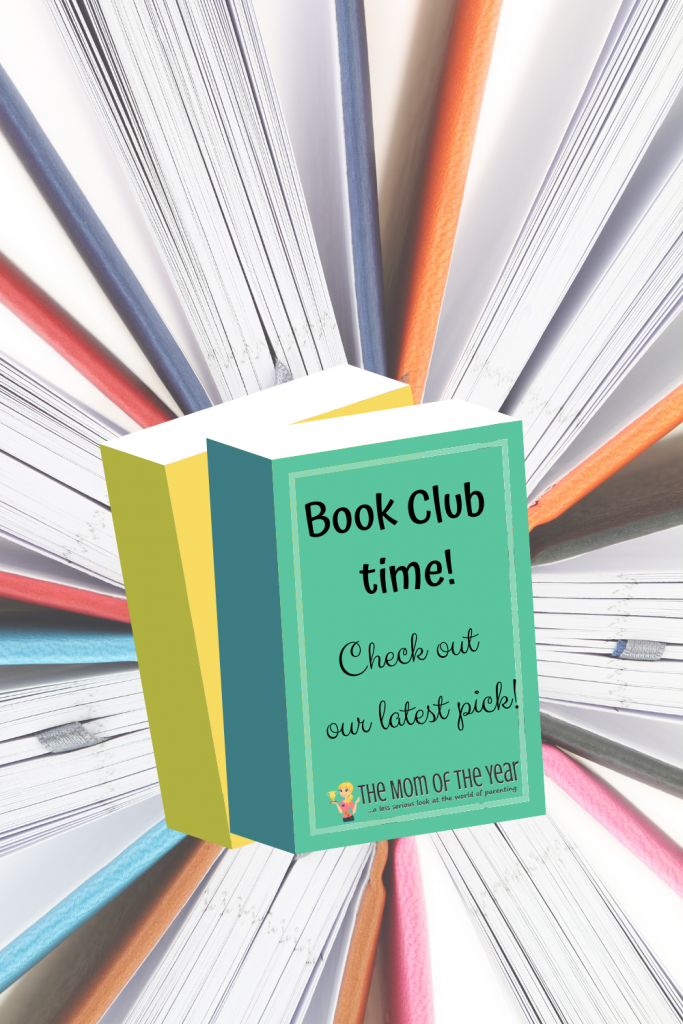 Thank you for joining us for our Yes No Maybe So book club discussion! We love sharing books with you and always love hearing your thoughts. Here's to Spring reading, friends!
The following two tabs change content below.
Meredith blogs at The Mom of the Year, where she dedicatedly earns her title one epic parenting fail at a time, offering quick, relatable laughs for fellow parents and all their empathizers. She has been part of several best-selling anthologies, featured on prominent sites such as Huffington Post, In the Powder Room and BlogHer, and loves her role as the Executive VP/Operations Manager of The BlogU Conference. When she's not breaking up fights over Legos and juice boxes, she remains fully committed to sharing a less serious look at the world of parenting.