Smartphones and the internet now dominate our daily lives. We use different kinds of internet-enabled electronics every day who have become our main source of learning, entertainment, and interaction with others.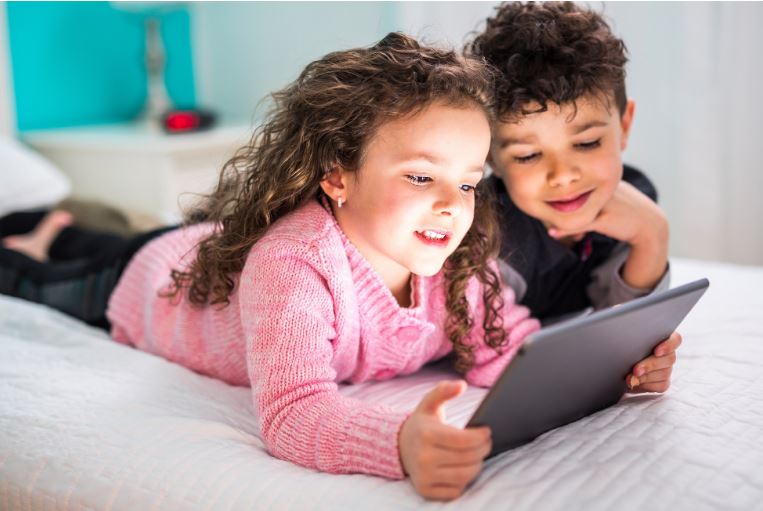 With all these digital devices, we can reach out to our loved ones very quickly, regardless of distance. The advantages of internet access for children are also immense. They use the internet to seek answers to questions, explore the world, gain general knowledge, seek entertainment, and improve their education.
However, smartphones and social media, collect a vast array of personal information such as identity, location, life history, and financial data. Children do not understand that such data can be used against them if it falls into the wrong hands. They have grown up in a technological environment and take their safety for granted. Cyberbullying is one danger for children that can have harmful effects on their psychological development. Children can develop low self-esteem, depression, and other mental health issues due to cyberbullying. What's more, children are also less likely to inform parents or other trusted adults that they are experiencing bullying online. Similarly, online anonymity enables predators to gain a child's trust. Another danger is related to online scams. Even adults can fall into intelligently designed scams online. Children are acutely vulnerable to scammers, and can potentially reveal personal information such as their identity, residential address, and other financial information.
While educating your children about these threats is key to keeping them safe, there are other steps you can take as well. Parental monitoring apps can help you keep tabs on your child and ensure their safety. Electronic devices, such as mobile phones and tablets, are commonly used by children and teenagers. You can install a parental monitoring app on these devices, so you can intervene before any harm comes to your children.
We will first quickly review the things you need to keep in mind before you use such an app, and then go through the features of the best parental monitoring app currently available.
Keep this in mind:
Children develop best when they feel both a sense of security and freedom. It is the responsibility of the parents to ensure that they can provide these to their children. A monitoring app can lead you to restrict their freedom as you go through the information. However, bear in mind that intervention is only necessary when there is a clear danger to your child. Make sure that you educate yourself and your children, even as you begin using a monitoring app. Give your children the space to explore and learn from their environment on their own.
There are many parental monitoring apps, but the XNSPY parental monitoring app is the best due to many reasons. Let's review some of the features offered by the app and evaluate their relevance.
XNSPY:
XNSPY is a highly advanced parental monitoring app that offers many valuable features. The app is available for both Android and iOS-based devices.
Here are some of the features offered by the app.
Call logging: This feature enables the collection of data regarding incoming, outgoing, and missed calls. A call can be recorded and listened remotely. A complete log of all calls is also available that you can access via the XNSPY control panel. You can add certain contact numbers to the XNSPY call watch list as well. The app will instantly alert you if there is any
communication with the contact. It is an important feature to have that can alert you if your child is talking to someone suspicious. You won't have to keep track of the calls all the time, either. You can maintain a hands-off but alert presence in your child's life.
Social media and text messaging: XNSPY can track popular social media and messaging platforms such as Facebook, Instagram, WhatsApp, Viber, and Skype. All sent and received messages can also be viewed on the control panel. Besides, you can add terms to the watch list, so the app will quickly notify you if they are mentioned in any message. You can be alerted if a predator or scam artist tries to communicate with your child.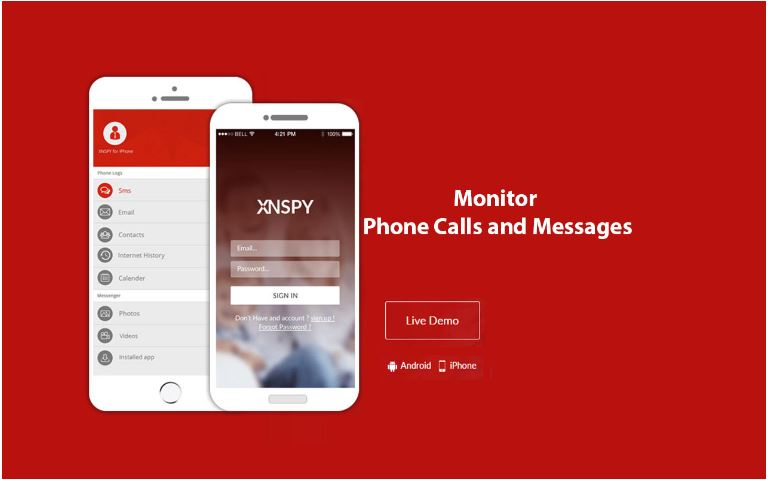 Location tracking: XNSPY can access the GPS location of the device and share it in real-time. You can use this feature at any moment to see where your child is going. XNSPY also offers the geofencing feature that can alert you if your child visits or leaves a specific location. The app will send an alert if, for example, your child enters a dangerous street. You don't have to worry if you failed to keep track of your child. XNSPY will create a log of this data so you can check location history too.
Online behavior tracking: You can use the app to check which websites were visited through the device. XNSPY can track all visited websites. This way, you will know if your child accesses any inappropriate content. Browsing history, bookmarks, and emails are also accessible.
Furthermore, you can add certain terms to the watch list, and the app will alert you if they are searched on any browser. Besides, XNSPY stores a record of all Wi-Fi connections used by the device. You will know where your child was, and for how long.
Advanced features: You can use the app to access all multimedia files on the device. These can include pictures, videos, and audio files. All calendar entries are also visible on the control panel. You can remotely turn on the device's microphone to listen to the surroundings. Use this feature to block any inappropriate apps, take screenshots, lock the device, or wipe off all data. These features can be particularly useful if there is personal data on a lost or stolen device. You can protect private information using the remote control feature.
Affordability and ease of use: The XNSPY control panel is intuitively designed, so little effort is required to understand how it works. The app is also easy to install and use. The premium version of the app costs USD 7.49
per month, while the basic version costs only USD 4.99/ month. 24/7 customer service can help you if there is an issue with the app.
See Also: How to Install XNSPY?
Summing up:
Smartphones, the internet, and social media have transformed the way we learn, communicate, and seek entertainment. Children who have grown up in an environment where these technologies were pervasive are at risk due to cyber-bullying, scams, predators, and inappropriate content. Educating yourself and your children about these threats need to be at the top of your priority. However, you can use parental monitoring apps such as XNSPY as well. XNSPY is a sophisticated app that collects data from your child's device so you can intervene if your child is under threat. It is easy to use, flexible, and affordable than other monitoring apps. These features make XNSPY the best parental monitoring app.
The following two tabs change content below.
Meredith blogs at The Mom of the Year, where she dedicatedly earns her title one epic parenting fail at a time, offering quick, relatable laughs for fellow parents and all their empathizers. She has been part of several best-selling anthologies, featured on prominent sites such as Huffington Post, In the Powder Room and BlogHer, and loves her role as the Executive VP/Operations Manager of The BlogU Conference. When she's not breaking up fights over Legos and juice boxes, she remains fully committed to sharing a less serious look at the world of parenting.