When Carrie first suggested we read a thriller for the month of October, I was a teensy bit wary. Not that horror movies and books terrify me or anything, but…my version of a spooky story is It's The Great Pumpkin, Charlie Brown ;). That said, when Carrie has an idea for a book, it's always a win, so it was time to give The Whisper Man a go. And it turns out? It was the perfect crime drama/psychological thriller for the Halloween season. Read on for the scoop, and thanks for joining us here for The Whisper Man book club discussion, friends!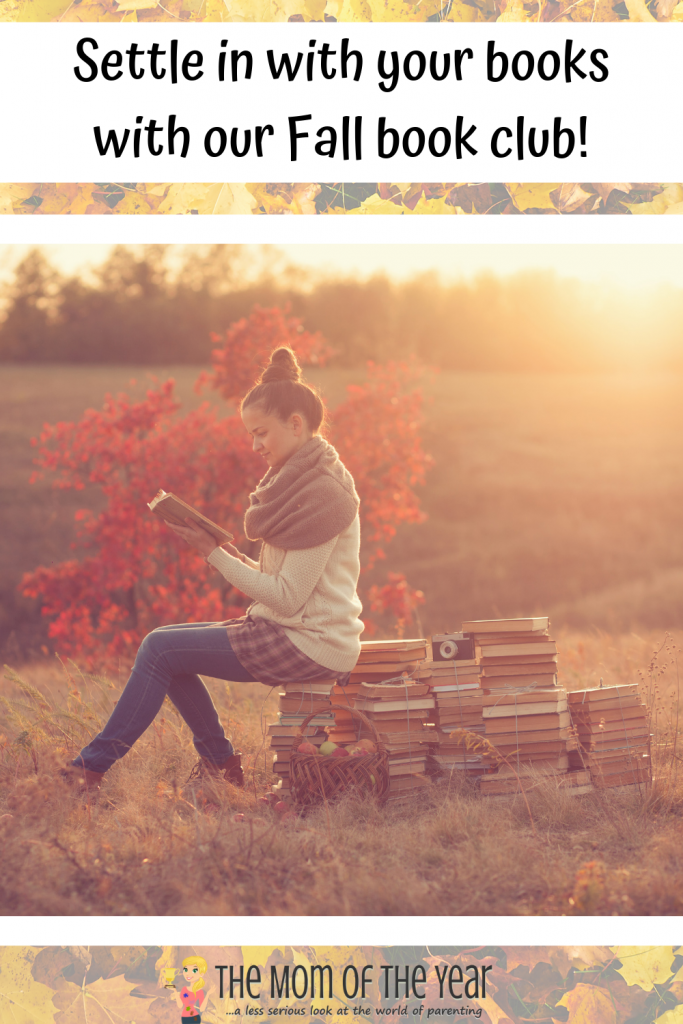 The Whisper Man Book Club Discussion
Despite my initial skepticism about this book being too scary and some reviews indicating a high fright factor, I enjoyed it. I found the characters to be very well developed and the plotline engaging. These elements, along with the detail to police procedure (which I find fascinating) kept the pages turning even when the mystery took a turn for the creepy past my normal non-scary comfort zone. I wanted to find out what was happening to the characters! I also appreciated seeing the pieces to the puzzle click into place–albeit some more supernaturally explained than others. ​​​​​​​​​​​​​​​​​​​​​I'm glad I read this novel, and once again–Carrie made a super recommendation!​​​​​​​​​​​​​​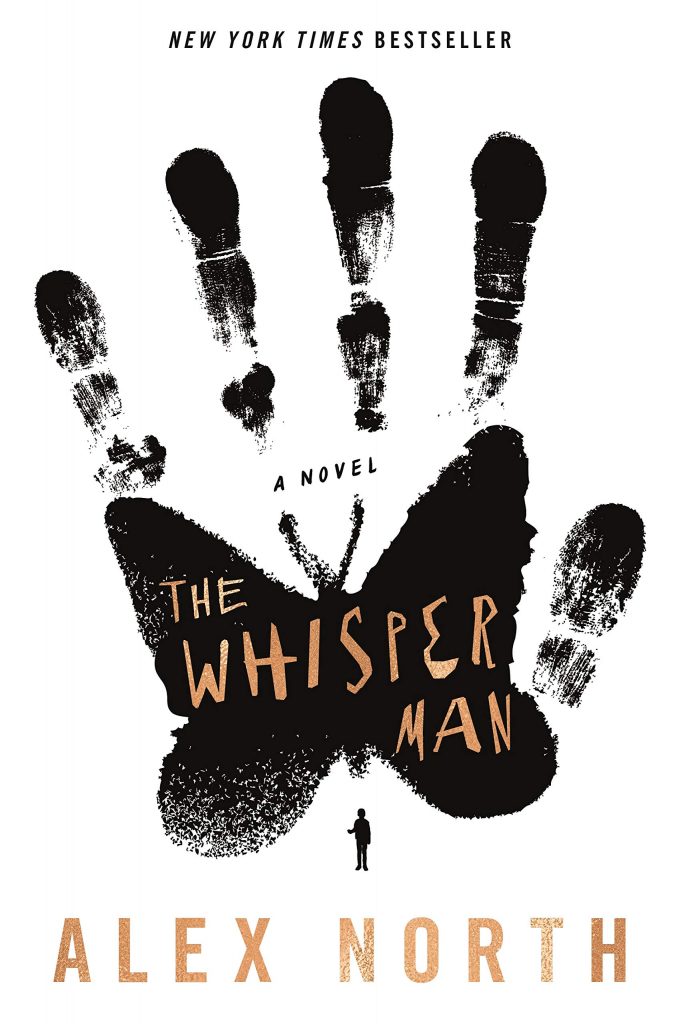 The Whisper Man Book Club Discussion Questions
Jake's mother died before the start of the book. Discuss how he and his father were coping with the loss of her. How did it affect their relationship? I can't imagine parenting after the loss of a spouse or losing a parent at such a young age. I believe grief is such a wholly individualized experience, affecting everyone differently. It makes full sense that Jake and his father were having difficulty connecting after this loss.
Tom frequently felt he didn't know what Jake was thinking or feeling, and their communication was strained. How would you feel as a parent in this situation? How would you address this distance? As a parent, this distance both broke my heart and terrified me. It is so important to be on top of what your children are experiencing in this world (even more so if what they were sharing was so creepy!). It is easy for me as an outsider to the situation to say I would have pushed harder or have been more on top of it that Tom was, but I know I say this not being in the same shoes in which he was.
Amanda found herself in the same role Pete was in twenty years ago. Knowing he had been in the same shoes and was now assisting her, how did this shape her relationship with him? How did it lend to her understanding of his current emotional state? I think her awareness of this parallel absolutely gave her both greater respect for him and caution to avoid falling into the same dark place herself. It allowed her to approach him with a gentle consideration that facilitated their relationship and communication.
Pete's visits to Frank Carter were repeated many times over the years. Why did he keep going? Did you feel these encounters were beneficial? I felt sickened every time the visits were described. This honestly was one of the creepiest parts of the book for me. Frank's behavior was such a disgusting powerplay from a truly psychopathic mind.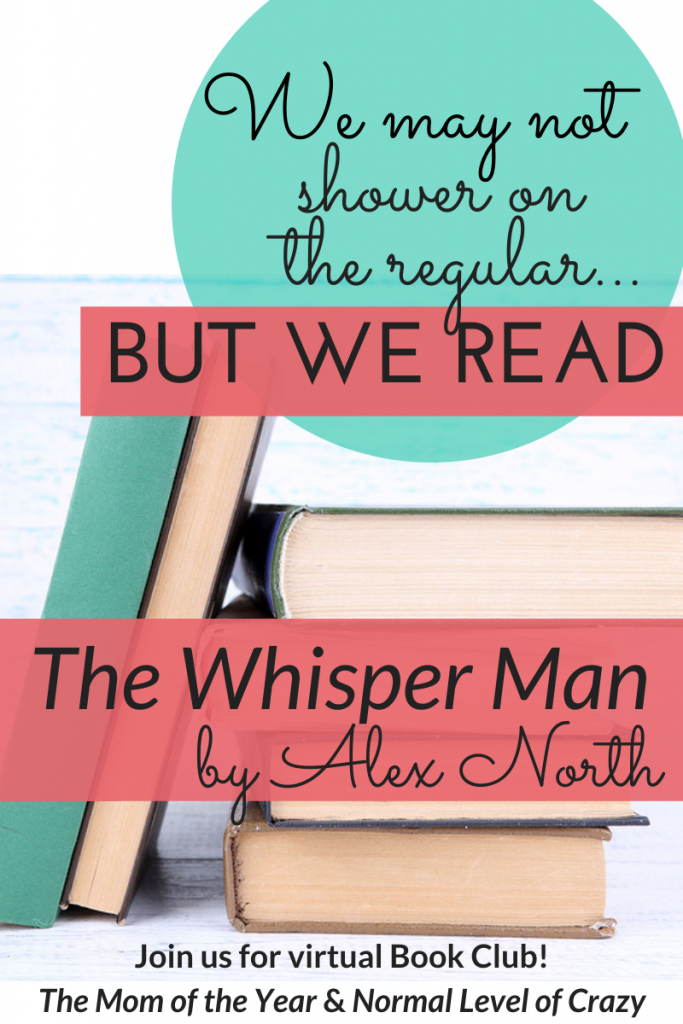 ****SPOILER ALERT! DO NOT READ FURTHER IF YOU WANT TO KEEP THE MYSTERY A MYSTERY BEFORE FINISHING THE BOOK!!****
Tom is at first protective of the distance he has established from Pete, but then allows him access to their lives. Why do you think he made this decision? In what ways did he and Pete gain closure through the night he minded Jake (and ultimately died)? This was the only part of the book that felt a bit too idyllic; that Tom should randomly wind up in his father's town. It also seemed a bit of stretch that he so easily allowed Pete to care for his son after going through such pain with Pete himself. I do think Pete's ultimate sacrifice–his life in an attempt to save Jake–is what allowed both Tom and Pete to have peace with the past and move past it.
Normal Collins. What was his role in the story? Have you ever heard of his unique hobby before? What do you think of it? This was another high creep factor element of the story! I had no idea people collected paraphernalia of past murders or pursued visiting old crime scenes or body stashing sites–yuck! As for Collins' role in the story, I think he primarily served as a red herring to keep the feisty mystery alive in this thriller.
Tom and Karen forge a friendship, then romantic relationship in the midst of very adverse circumstances. How do you think this will affect their relationship going forth? I think if they can survive such a horror together, they are well set up to face whatever comes their way down the road. I think it also brought them much closer far more quickly than would normally occur in the course of a new relationship.
Rebecca was so present in the story, though we didn't know it until the end. Describe her role in Tom and Jake's journey. I loved this part of the story. It was definitely the most supernatural of all the mysteries solved, but I loved how she found a way to care for and protect her family after her death. I delighted in both her realness and unrealness of her important presence.
Did you in any way predict who the new Whisper Man was? Did you get any hint of something being off with George when he was first mentioned? Nope, no. As soon as the final puzzle piece clicked into place, it made complete sense that it was him, but I had no previous suspicion at all.
Does history repeat itself? What was the role of nature vs. nurture in determining the fate of Francis (aka David, aka George)? I think history repeats itself when it is a learned behavior. In this case, it is what Francis was taught, and in such an ugly and brutal way, his psyche was damaged and shaped into something wholly unstable. While this is a strong case for nurture, I do believe mental health is, at least in part, inherited, and with nature and nurture combined, Francis was well set to follow in the footsteps of his father.
Thank you for joining us for The Whisper Man book discussion! Please share your thoughts below if you've read it, and if you haven't, check it out!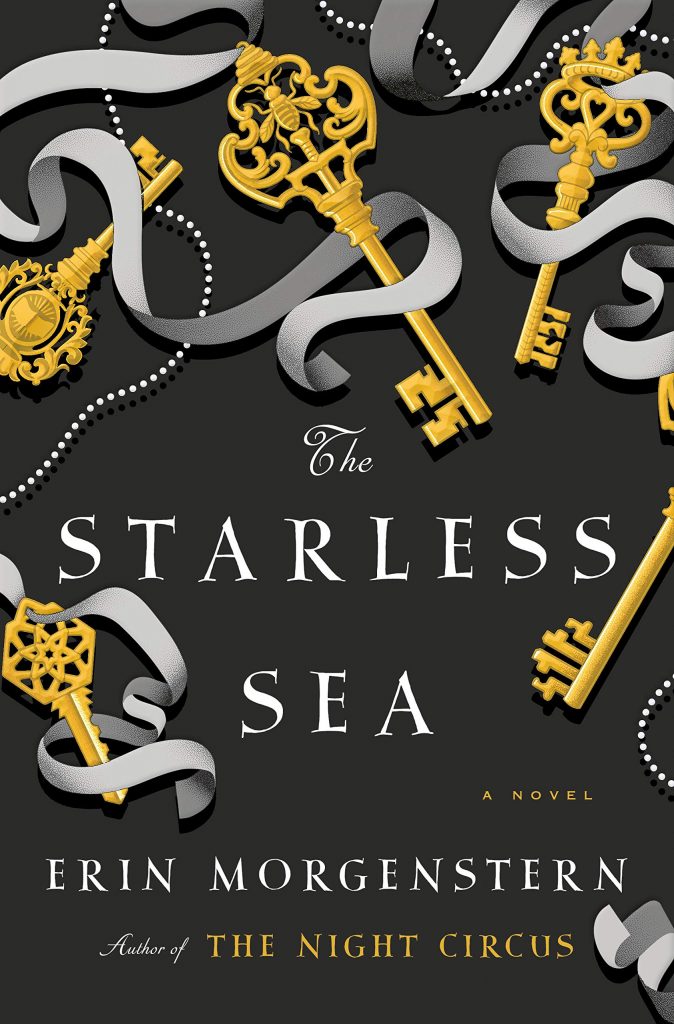 Now it's time to move on to next month's pick, The Starless Sea by Erin Morgenstern. Read on for the description below, and as always, we are giving away a copy to one of you! As long as you are 18 or older and live in the continental United States, leave a comment on this blog post before 11/8/19 at 7am EST, and you are eligible to win the free copy! Winner will be selected at random.
Zachary Ezra Rawlins is a graduate student in Vermont when he discovers a mysterious book hidden in the stacks. As he turns the pages, entranced by tales of lovelorn prisoners, key collectors, and nameless acolytes, he reads something strange: a story from his own childhood. Bewildered by this inexplicable book and desperate to make sense of how his own life came to be recorded, Zachary uncovers a series of clues—a bee, a key, and a sword—that lead him to a masquerade party in New York, to a secret club, and through a doorway to an ancient library hidden far below the surface of the earth. What Zachary finds in this curious place is more than just a buried home for books and their guardians—it is a place of lost cities and seas, lovers who pass notes under doors and across time, and of stories whispered by the dead. Zachary learns of those who have sacrificed much to protect this realm, relinquishing their sight and their tongues to preserve this archive, and also of those who are intent on its destruction. Together with Mirabel, a fierce, pink-haired protector of the place, and Dorian, a handsome, barefoot man with shifting alliances, Zachary travels the twisting tunnels, darkened stairwells, crowded ballrooms, and sweetly soaked shores of this magical world, discovering his purpose—in both the mysterious book and in his own life.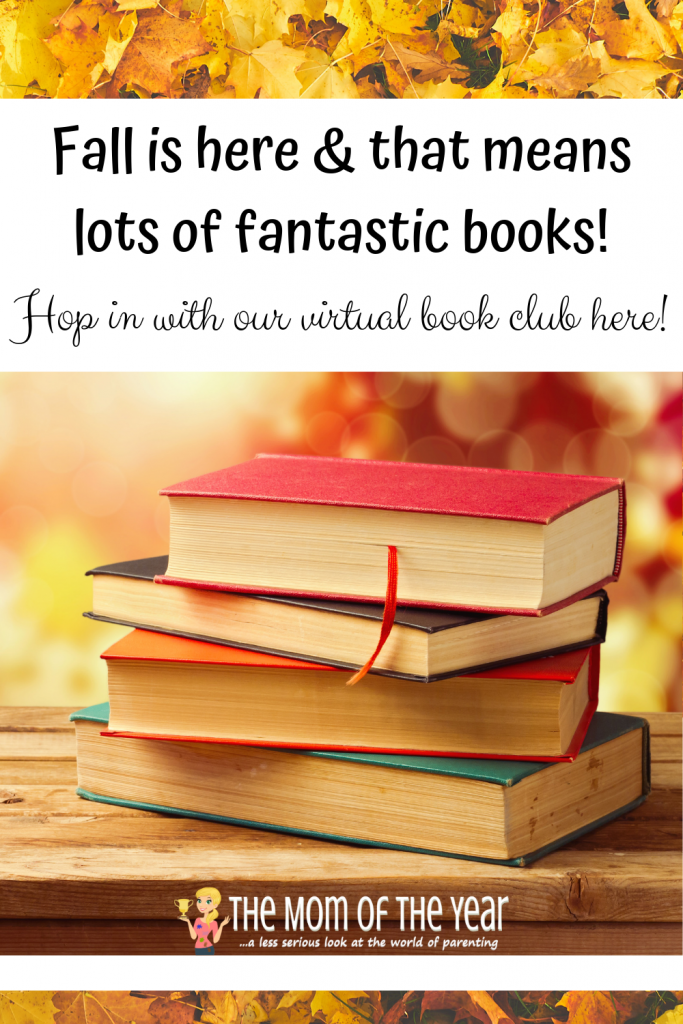 Thank you again for joining us for The Whisper Man book club discussion! We love hearing your thoughts and WE LOVE READING WITH YOU! Happy books, and happy November, friends!
The following two tabs change content below.
Meredith blogs at The Mom of the Year, where she dedicatedly earns her title one epic parenting fail at a time, offering quick, relatable laughs for fellow parents and all their empathizers. She has been part of several best-selling anthologies, featured on prominent sites such as Huffington Post, In the Powder Room and BlogHer, and loves her role as the Executive VP/Operations Manager of The BlogU Conference. When she's not breaking up fights over Legos and juice boxes, she remains fully committed to sharing a less serious look at the world of parenting.