The season has come, friends! It is finally the occasion for family, friends, delicious food, cheer…and germs. That's right folks, it's only November and yet two major illnesses have already hit my house. Yuck. Since I have long given up on avoiding germs, my focus this year has been to instead strengthen our immune systems. As a lover of holistic living, I created an all-natural, homemade immunity syrup my entire family can take to combat those germs and keep us healthy for the holidays. Since I want you all to stay well this season, I am going to share this easy homemade immunity syrup with you. Grab the few needed ingredients, brew up this delicious syrup, and let's battle those pesky microbes!
Homemade Immunity Syrup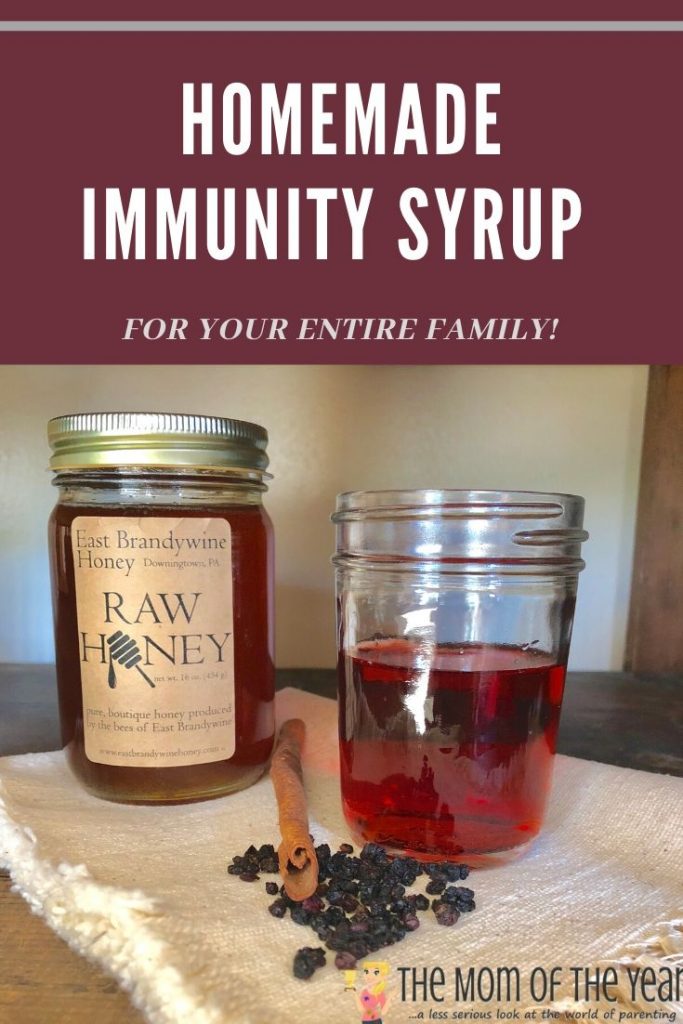 Ingredients for Homemade Immunity Syrup
5 cups water
1 cup dried elderberries
1 cup raw honey (best if you can purchase from a local beekeeper!)
4 tsp crushed ginger
8 ml liquid Echinacea
3 tsp Tumeric Powder
3 tsp ground Cinnamon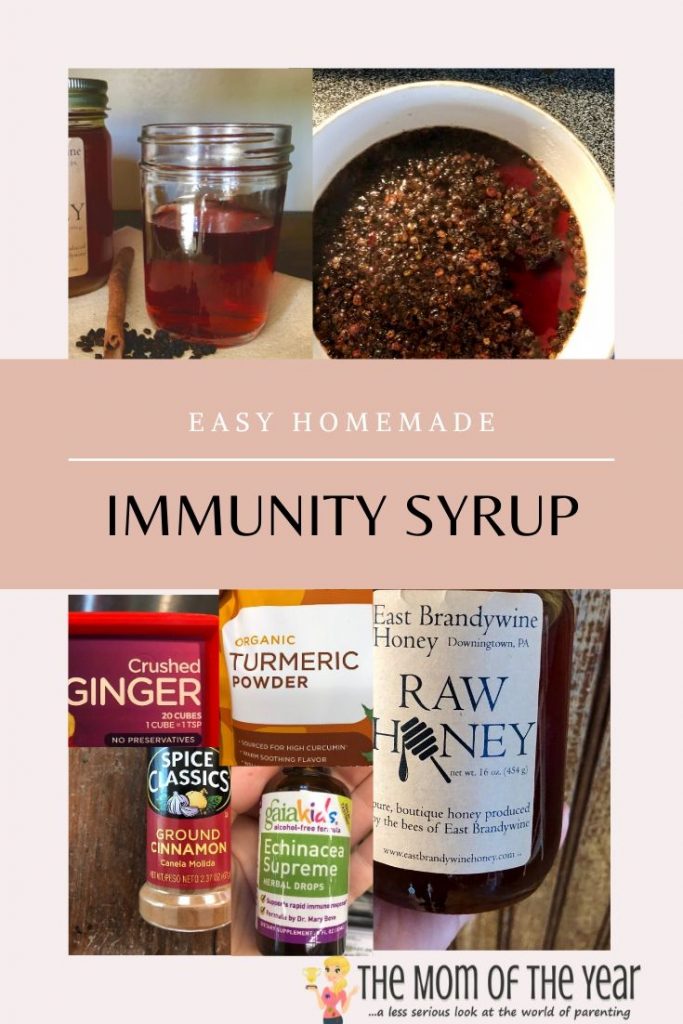 Making this homemade immunity syrup is so easy!
First, bring water to a simmer and add all ingredients except Echinacea and honey.
Let everything steep together on low heat for 20 minutes.
Strain the syrup into a glass jar, making sure to really mash the elderberries into the strainer to get all of the benefits into your jar.
Once the syrup is mostly cooled, stir in Echinacea and honey. It is important to save the honey for last as the wonderful benefits of raw honey are negated in high heat.
Let cool and store in the fridge for 2 weeks, if it lasts that long!
I give my children 1 tsp daily and I take 1 tbsp daily. When we are fighting an illness, I serve the same dose 3 times a day.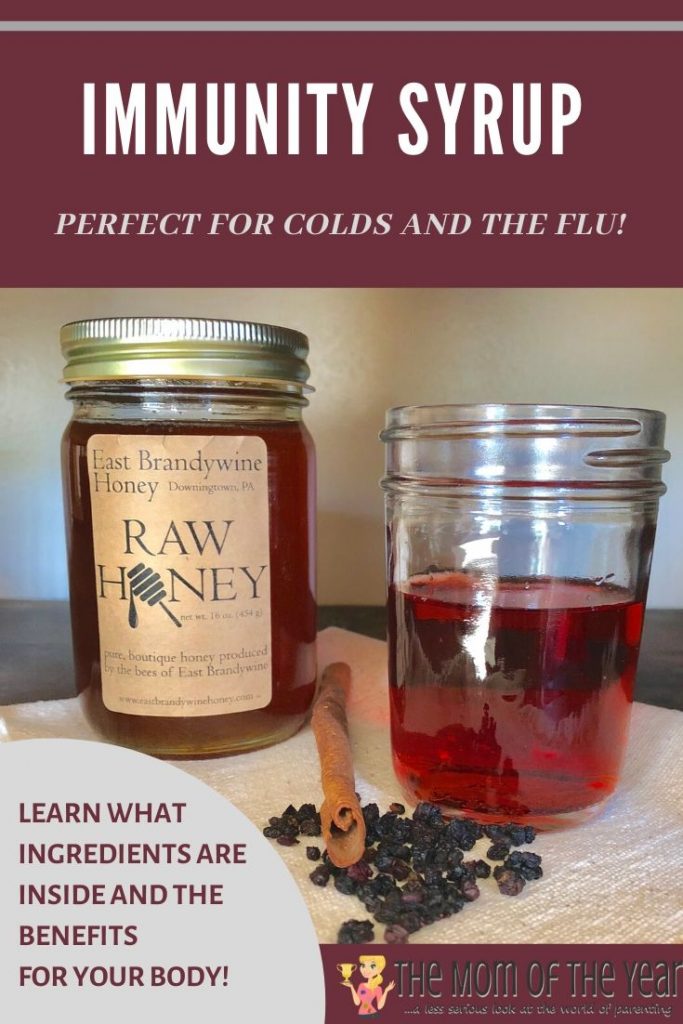 Why did you pick these ingredients?
This syrup is packed with my favorite natural immunity boosters! Let's recap what's inside.
Elderberries– Loaded with antioxidants, elderberry is known to lessen cold symptoms and strengthen the immune system.
Raw Honey– Honey is loaded with benefits! Not only does it have natural antioxidants, honey is also a natural antibacterial and throat soother.
Ginger– A potent anti-inflammatory, ginger can help to alleviate soreness associated with colds.
Echinacea– This herb has been used for many years to strengthen the immune system and decrease the duration of colds.
Tumeric– While turmeric is known for its incredible anti-inflammatory properties, it is also a fantastic antioxidant and can decrease muscle aches.
Cinnamon– With it's antioxidant, anti-inflammatory, and anti-microbial properties, cinnamon is a power-packed spice!
Boosting your immune system, especially this time of the year, is an effortless way to help your body can fight back any unpleasant germs that try to take up residence. I hope that your home is spared from winter sickness this year but if not, rest assured that this homemade immunity syrup using raw, local honey can help your body's natural defenses to get you well as speedily as possible!
The following two tabs change content below.
Lindsay Houser
When Lindsay isn't fielding three-nager temper tantrums and scraping Play-Doh off the floor, her passions are the great outdoors, cooking, creating, and healthy, holistic living.
Latest posts by Lindsay Houser (see all)