With school back in session, Meredith and I thought The Gifted School by Bruce Holsinger would be the perfect early fall read. Not knowing much going in, I had a lot of preconceived notions about this book. A "gifted school" seemed both pretentious and elitist, to name a few adjectives I conjured up before cracking this one open.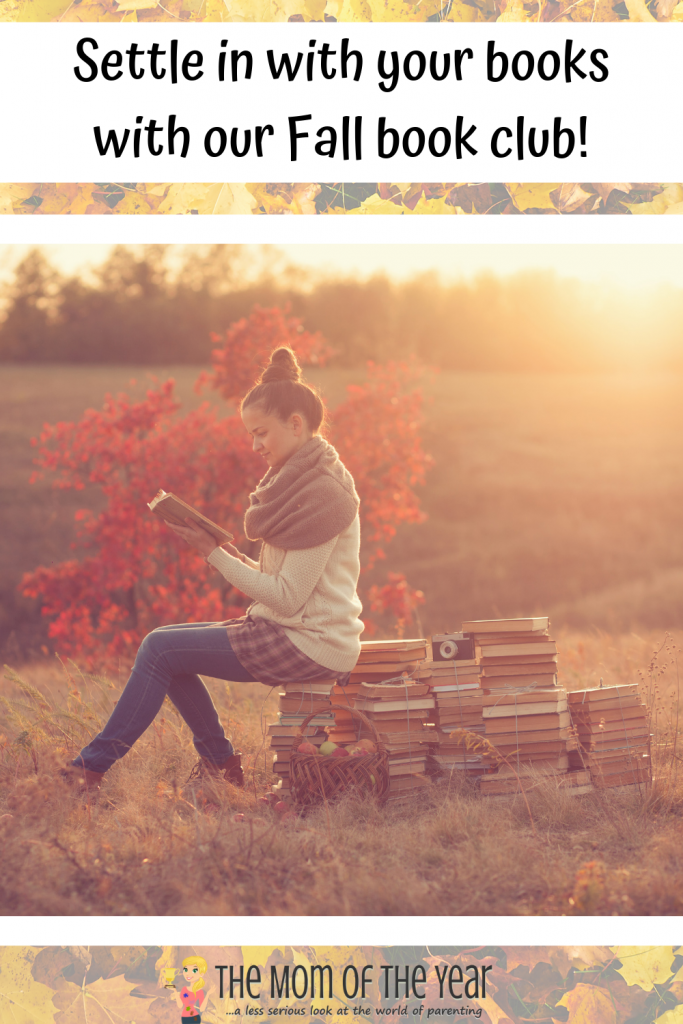 The Gifted School Book Club Discussion
I'm curious … did your opinions about a separate school for gifted children change? Before you opened it to the end? Or even mid-way through?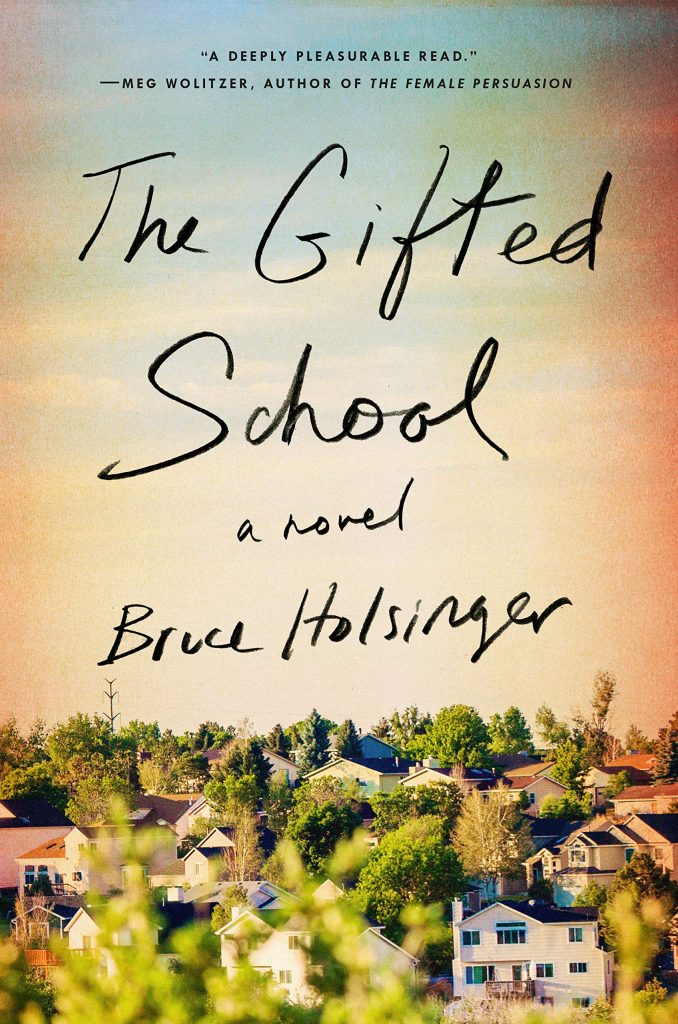 I had a lot of different feelings throughout the book and am not sure exactly where I land. The character Atik played a significant role in my waffling on whether or not this school was a good idea. By the first appearance, it seems this is a terrible idea, setting up parents and children to feel competitive and, ultimately, lacking. Seeing Atik, though, made me wonder how much of a gift this school would be for him.
And, boy, it was shocking how much of the parenting narrative I related to. How about you? Between the unnecessary and often ridiculous soccer drama (been there!) to the sometimes complicated relationships with other mothers, to the academic pressure on our kids, this book really nailed it. All the characters were super nuanced and often times unlikable, but I found myself rooting for them just the same.
I couldn't help but think about the recent college scandal that occupied every news channel for weeks recently. The lengths we will go to, as parents, to get our children the best education–or what we perceive as the best education–seem to be long and harrowing, nudging aside our own moral compass.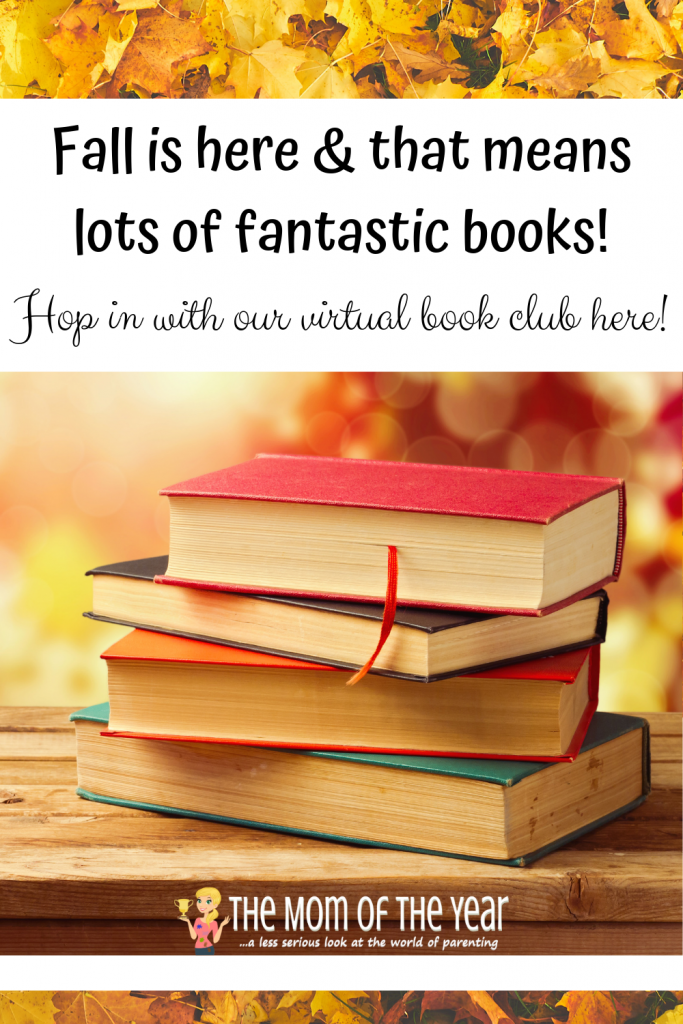 Did this novel make you think about your own parenting? And did you discover anything about yourself?
There was so much packed into this novel: IQ testing, privilege (particularly class), marital dynamics, pressure on kids, pressure on parents, competitiveness, kids who are "different", intelligence (cognitive or creative or something else?), female friendships…I could go on. With a lesser author, this may have become a jumbled mess, but Holsinger weaved the story seamlessly.
What are your thoughts on intelligence vs gifted vs talented?
What a loaded question! I loved that this book really went into the intricacies of this! From Tessa's clothing line, to Xander's analytical brain, to Aidan's soccer skills, to Atik's origami, intelligence is obviously more multi-faceted than any test could show.
I'm also curious about your thoughts on who Holsinger chose to narrate the book: Rose, Xander, Beck, Emma Z, and Ch'ayna. What do you think these 5 characters brought to the story? How did they change? Or did they?
I personally loved the ending! I know there was a twist that some may not have appreciated or thought was necessary, but I really liked how Xander's analytical mind and the "genetics" of intelligence came in to play to blow everything up. What were your thoughts on the ending?
Lastly, I thought this quote was so fascinating and thought-provoking, and I wanted to include it.
"Lauren's shoulders hitched, and Rose rubbed her arm even as her own parenting jealousies clawed for attention, the petty and the profound. How she envied Emma Z's charismatic confidence and her graceful form and wanted both for Q – desperately sometimes. The ways she'd fantasized about Xander's brain and how nicely it might fit her daughter's skull, if you could just lobotomize his weirdness. The relaxed way Azra and Beck had with their boys, who seemed to wear their full emotional lives on their sleeves.
Insidious, these false versions of superiority and ease we project onto other families: how often they blind us to the surer comforts of our own."
………………………………………………………………………………………………….
Here comes October!! Meredith and I decided to go with a thriller, for obvious spooky-month-related reasons. This is a new author who has received rave reviews!
As always, we are giving away a copy of next month's pick! Just leave a comment on this post telling us you'd love to win it before 10/11/19, 5:30am ET, and as long as you are 18 or above and live in the Continental United States, you are eligible to win! We'll randomly select a recipient from all entrants and notify the winner!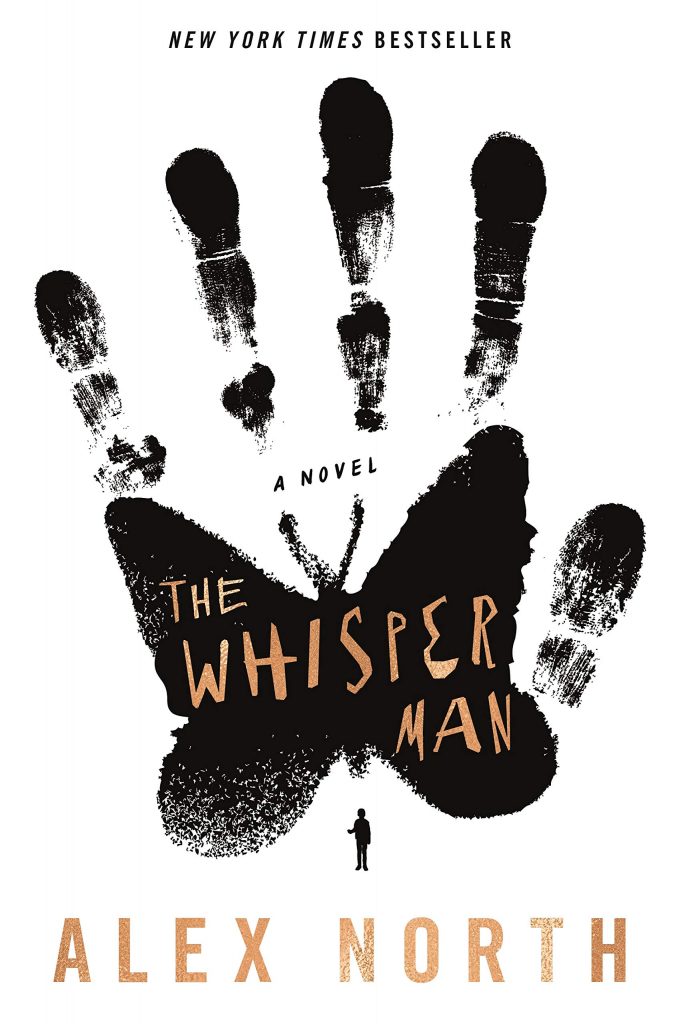 The Whisper Man by Alex North
In this dark, suspenseful thriller, Alex North weaves a multi-generational tale of a father and son caught in the crosshairs of an investigation to catch a serial killer preying on a small town.
After the sudden death of his wife, Tom Kennedy believes a fresh start will help him and his young son Jake heal. A new beginning, a new house, a new town. Featherbank.
But the town has a dark past. Twenty years ago, a serial killer abducted and murdered five residents. Until Frank Carter was finally caught, he was nicknamed "The Whisper Man," for he would lure his victims out by whispering at their windows at night.
Just as Tom and Jake settle into their new home, a young boy vanishes. His disappearance bears an unnerving resemblance to Frank Carter's crimes, reigniting old rumors that he preyed with an accomplice. Now, detectives Amanda Beck and Pete Willis must find the boy before it is too late, even if that means Pete has to revisit his great foe in prison: The Whisper Man.
And then Jake begins acting strangely. He hears a whispering at his window…
Make sure to comment below for your chance to win a free copy of The Whisper Man and get ready for a true thriller!!
Thanks as always for joining us in our book discussions!
*Thank you to Riverhead Books/Penguin Random House for providing a copy of The Gifted School for us to review and give away! All opinions are 100% our own.*
The following two tabs change content below.
Meredith blogs at The Mom of the Year, where she dedicatedly earns her title one epic parenting fail at a time, offering quick, relatable laughs for fellow parents and all their empathizers. She has been part of several best-selling anthologies, featured on prominent sites such as Huffington Post, In the Powder Room and BlogHer, and loves her role as the Executive VP/Operations Manager of The BlogU Conference. When she's not breaking up fights over Legos and juice boxes, she remains fully committed to sharing a less serious look at the world of parenting.