Three cheers to Carrie of Normal Level of Crazy for bringing this The Expats book club discussion during this especially mad time of the year for all of us moms! And psst…what she is too modest to tell you is that her daughter is graduating FIRST IN THE CLASS! Yup, this post is brought to you by a mom of a class valedictorian!!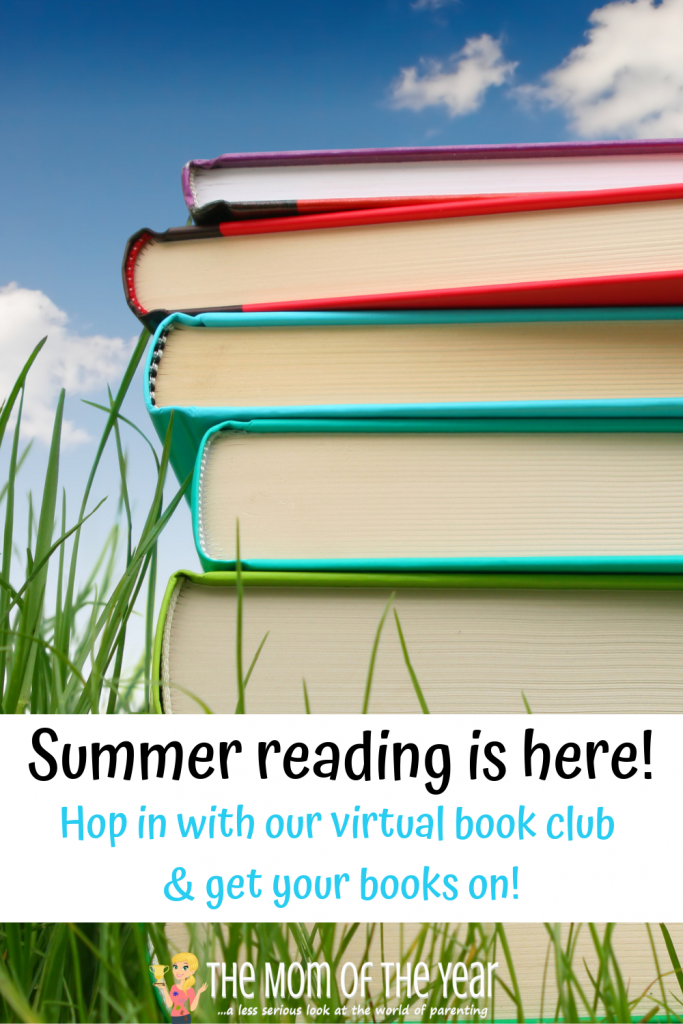 Happy Summer (almost?), y'all!! I'm typing this during a particularly perfect weather day and feeling all the feels of summer. Check back with me tomorrow when it's storming at my daughter's graduation ceremony … I may not be this happy!
The Expats by Chris Pavone was truly the perfect read for me right now. As I said, my daughter is graduating high school, my son will be a senior next year, and everything is changing. Let's just say I'm not always handling things gracefully. The tears seem to spring out of nowhere and always at particularly embarrassing times. So a good spy/thriller was perfect! I don't think I could have handled anything super emotional!
The Expats Book Club Discussion
Ironically, after all that, this book actually did hit home. The main character, Kate, has left a pretty adventurous job to be a stay at home mom and has to figure out if that's what she really wants to do. This 'finding' herself is no stranger to me as my kids are in the midst of going off on their own. It's a new phase of my life and I found myself relating to Kate in an odd sort of way.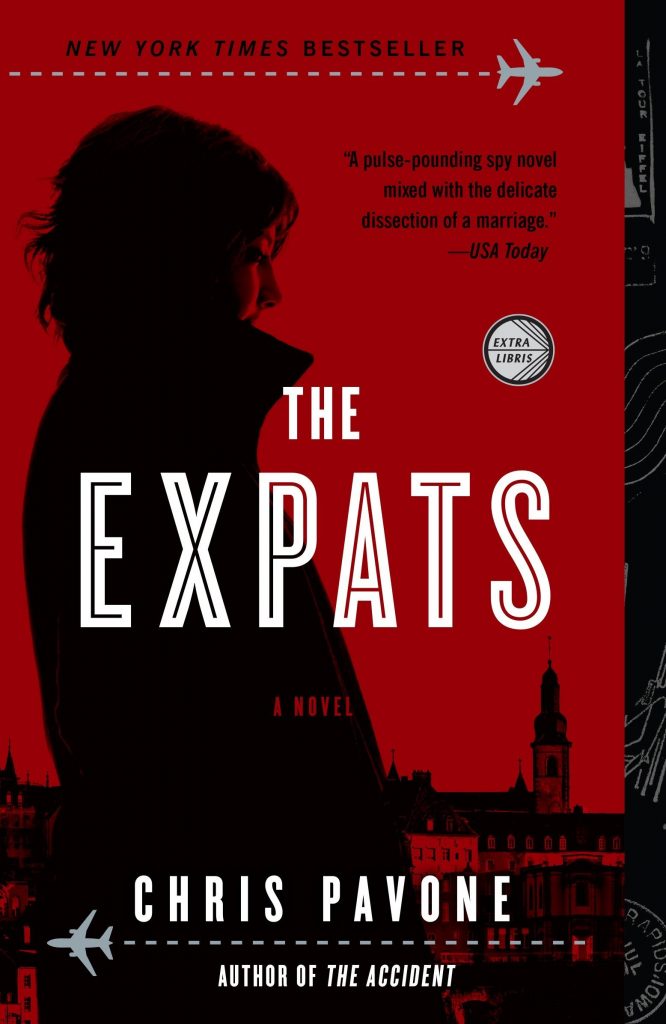 I thought Pavone did such an excellent job throwing everyday mom life into a high stakes thriller. I almost laughed out loud when, in the middle of a secret, covert meeting, Kate realizes she forgot to pick her kids up from school.
I wondered frequently throughout the book if she was merely making all of her suspicions up – seeing things that weren't there. Would this be a story about a mother having a nervous breakdown from being home with her kids all day every day (a tale as old as time)? I'm curious if anyone else wondered this!
I enjoyed how Pavone honed in on the complexities of marriage, especially the things we don't share with our partners. While their secrets were obviously radically different from the secrets the average person may keep, I liked how Pavone still made it accessible.
The thread regarding Torres and her decision during that incident really seemed to pay a heavy toll not only on her emotional well being, but on her decision making. I felt letting Julia go was a clear parallel to what happened years before, but this time, Kate chose a different path.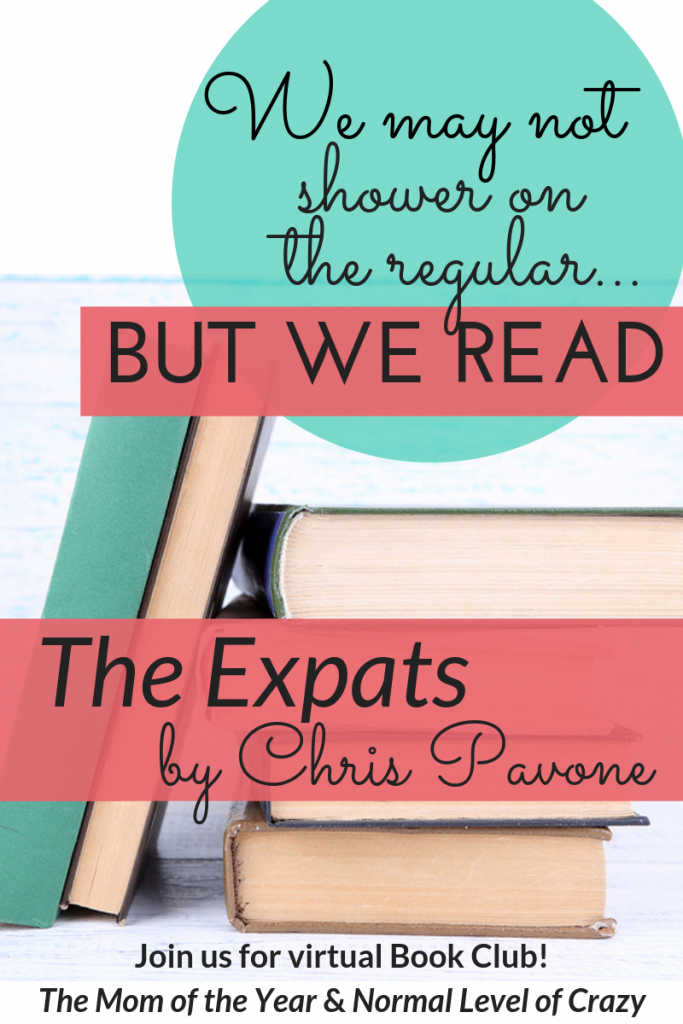 I hope Pavone keeps this story alive … his next book, The Paris Diversion, another Kate Moore novel. Fingers crossed there will be many more!
Lastly, what are your thoughts on the novel being written by a man? This was a book with a central female character who is dealing with motherhood, marriage and job related issues. Do you think Pavone gave an accurate portrayal?
As always, we are giving away a copy of next month's pick! Just leave a comment on this post telling us you'd love to win it before 6/14/19, 5:30am ET, and as long as you are 18 or above and live in the Continental United States, you are eligible to win! We'll randomly select a recipient from all entrants and notify the winner!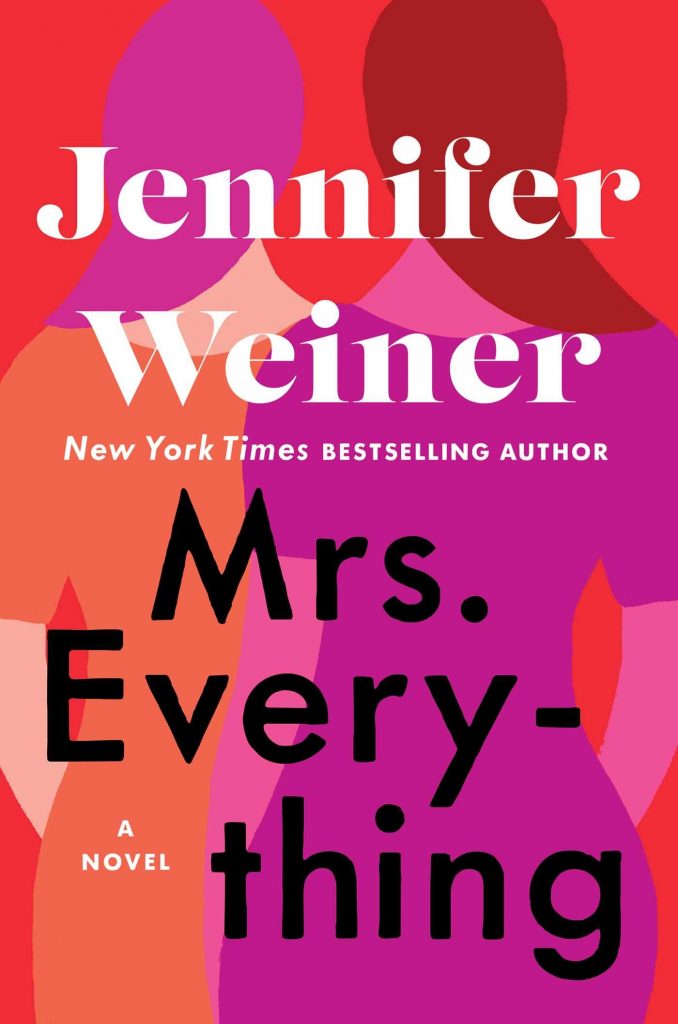 Super excited about our next reading pick! I don't think we've picked any of her work before and I was thrilled to see she had a new book coming out!
From Jennifer Weiner, the #1 New York Times bestselling author of Who Do You Love and In Her Shoes comes a smart, thoughtful, and timely exploration of two sisters' lives from the 1950s to the present as they struggle to find their places—and be true to themselves—in a rapidly evolving world.
Mrs. Everything is an ambitious, richly textured journey through history—and her story—as these two sisters navigate a changing America over the course of their lives. Do we change or does the world change us?
Jo and Bethie Kaufman were born into a world full of promise. Growing up in 1950s Detroit, they live in a perfect "Dick and Jane" house, where their roles in the family are clearly defined. Jo is the tomboy, the bookish rebel with a passion to make the world more fair; Bethie is the pretty, feminine good girl, a would-be star who enjoys the power her beauty confers and dreams of a traditional life. But the truth ends up looking different from what the girls imagined. Jo and Bethie survive traumas and tragedies.
As their lives unfold against the background of free love and Vietnam, Woodstock and women's lib, Bethie becomes an adventure-loving wild child who dives headlong into the counterculture and is up for anything (except settling down). Meanwhile, Jo becomes a proper young mother in Connecticut, a witness to the changing world instead of a participant.
Neither woman inhabits the world she dreams of, nor has a life that feels authentic or brings her joy. Is it too late for the women to finally stake a claim on happily ever after? In her most ambitious novel yet, Jennifer Weiner tells a story of two sisters who, with their different dreams and different paths, offer answers to the question: How should a woman be in the world?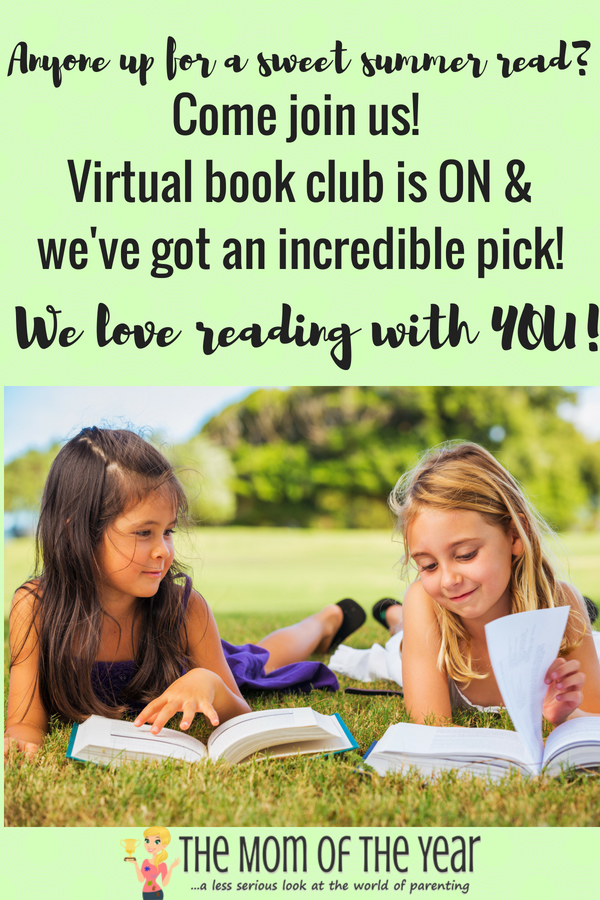 Thanks again for reading with us, joining us for this The Expats book club discussion, and for all of your wonderful comments! We couldn't do this without you!! xo
Thank you to Penguin Random House for providing us with copies of both The Expats and Pavone's latest, The Paris Diversion, for review and giveaway! All opinions shared are always 100% our own!
The following two tabs change content below.
Meredith blogs at The Mom of the Year, where she dedicatedly earns her title one epic parenting fail at a time, offering quick, relatable laughs for fellow parents and all their empathizers. She has been part of several best-selling anthologies, featured on prominent sites such as Huffington Post, In the Powder Room and BlogHer, and loves her role as the Executive VP/Operations Manager of The BlogU Conference. When she's not breaking up fights over Legos and juice boxes, she remains fully committed to sharing a less serious look at the world of parenting.