This is a sponsored conversation written by me on behalf of McCain® Foods. The opinions and text are all mine.
Summer is here, friends! It's time to put on those flip flops, relax by the pool, and soak in the sun. Summer to me is all about relaxing and taking it easy. No schedules, simple meals, and of course, barbecues! One of my favorite dishes to bring to friends' houses is by far my crowd-pleasing loaded buffalo chicken dip. The issue though is that my dip is so rich and loaded that chips break and bread just tastes bland. Enter McCain® Dip'n Wedges! When I first saw these in my local Walmart, I knew they would be the perfect thing to handle the texture and weight of my dip. Not only do they have an incredible taste with no artificial colors and flavors, they have the perfect ridges and V cut to handle any dip you put on them.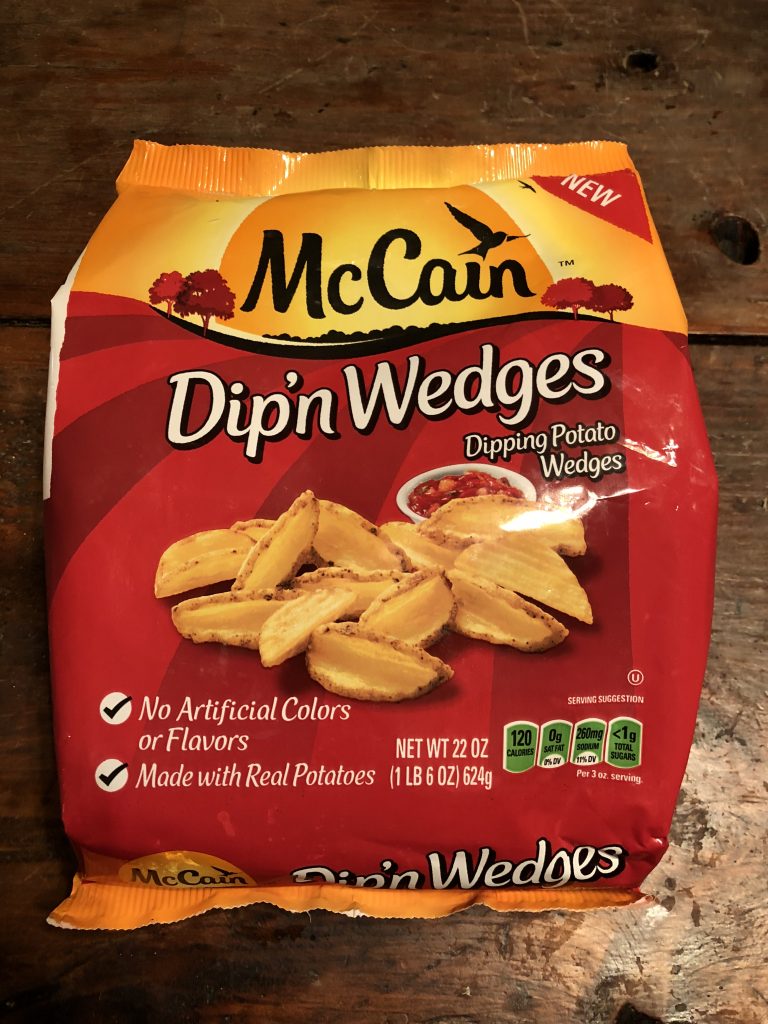 Since my favorite budget-friendly place for summer meals is Walmart, I headed right over to stock up on the new McCain Dip'n Wedges. I won't lie that the decision was tough as McCain carries so many different potato varieties! There's Craft Beer Batter Fries, Seasoned Curly Fries, Crinkle Cut Fries, Seasoned Waffle Fries, and Mashed Potato Smiles… my mouth was watering! I knew though that McCain Dip'n Wedges made with real potatoes was the perfect addition to this dip. Armed with a couple bags of wedges and a few other simple ingredients, I was all ready for my next barbecue. Read on to see how you can easily make this crowd-pleasing loaded buffalo chicken dip with McCain Dip'n Wedges at home!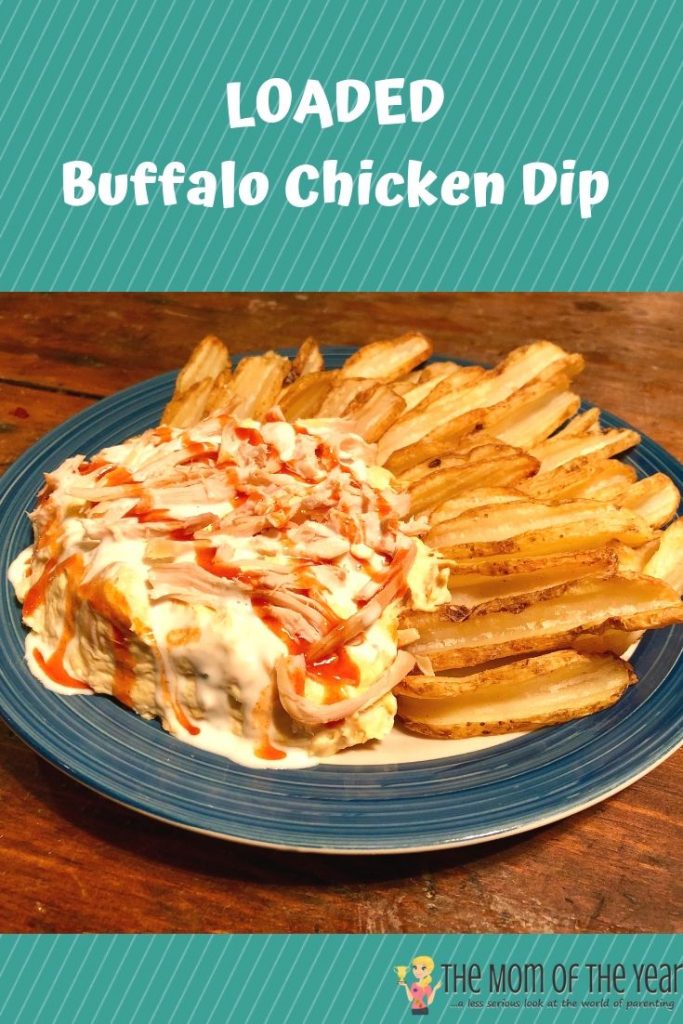 You will need:
1 bag McCain Dip'n Wedges
4oz shredded mozzarella cheese
1 block cream cheese
2 cups shredded chicken (save time and use a rotisserie chicken!)
1/4 cup sour cream
Buffalo sauce
Blue cheese dressing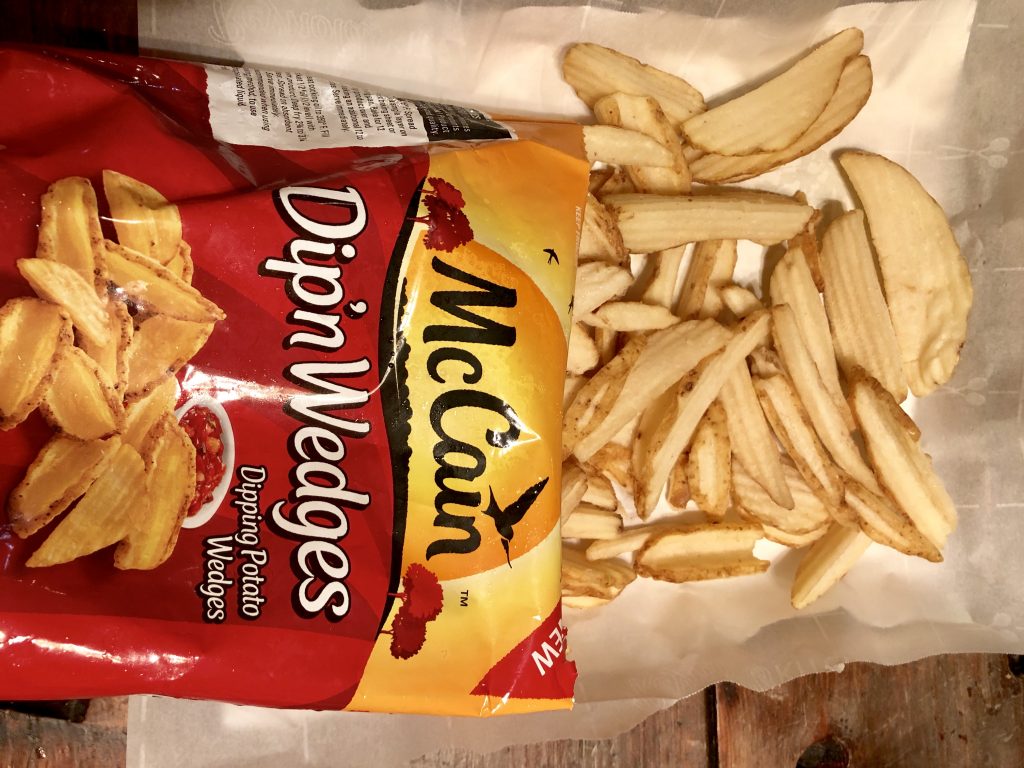 Preheat your oven to 425 degrees Fahrenheit and spread the McCain Dip'n Wedges evenly on a tray with parchment paper. Cook for 12 minutes then flip potatoes over and continue baking for another 12 minutes.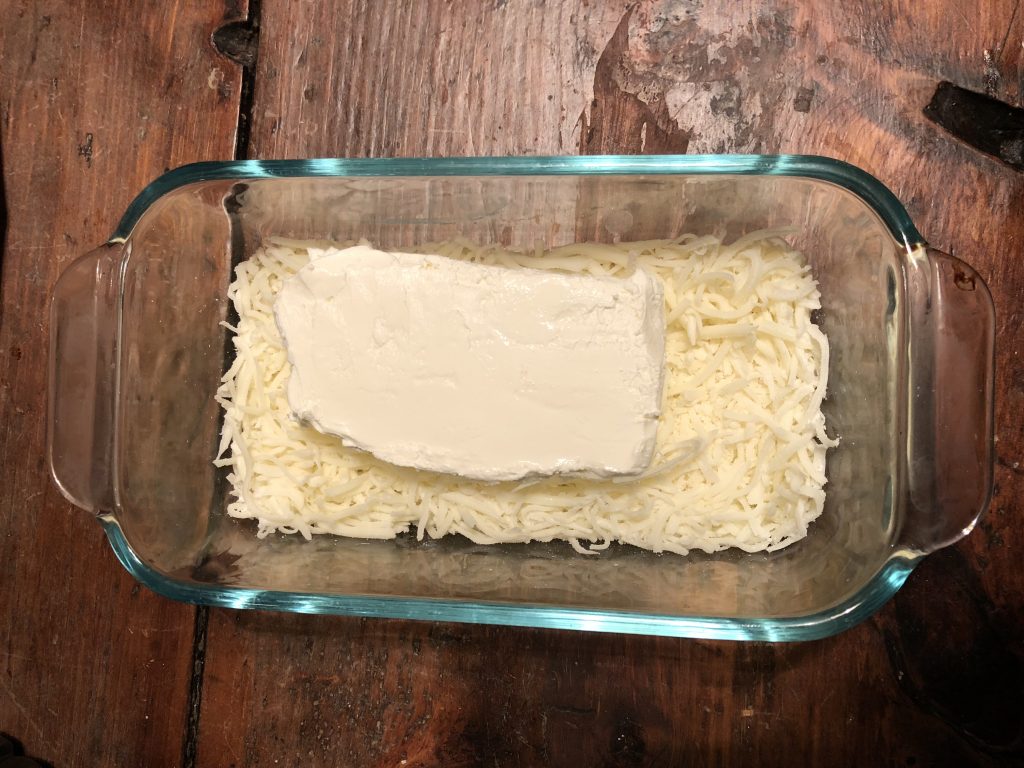 Meanwhile, place 4oz of mozzarella cheese and 1 block of cream cheese in an oven safe dish. Bake this mixture in the same oven as the potatoes for 10 minutes or until melted.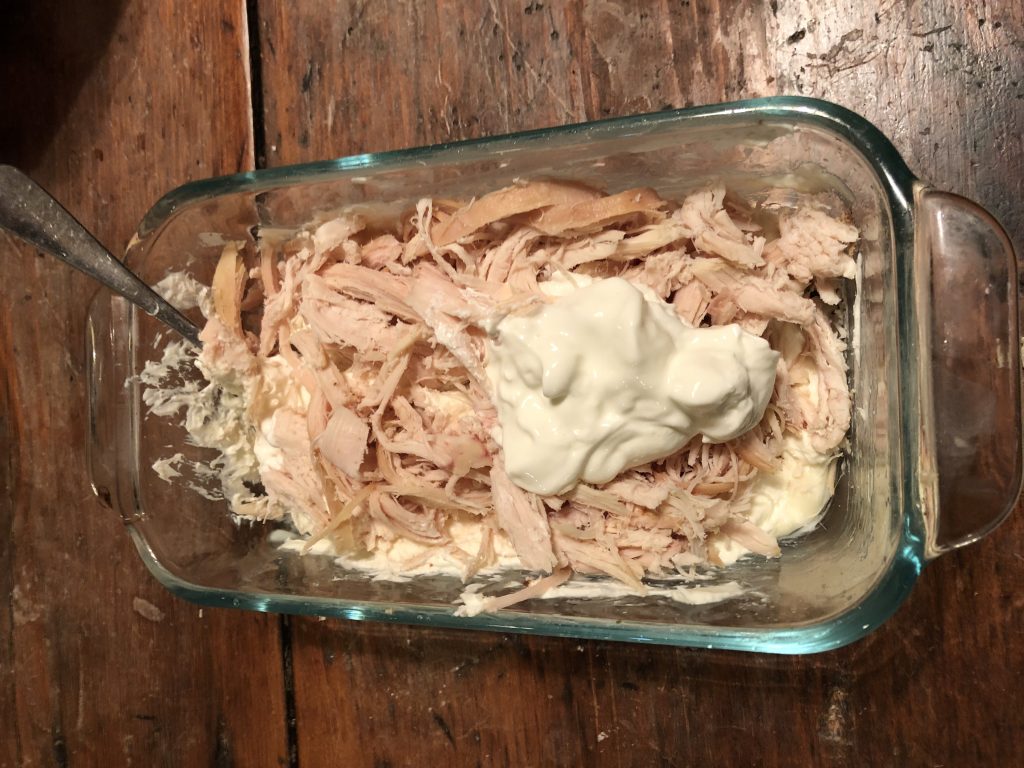 In the melted mixture, add 2 cups of shredded chicken and 1/4 a cup of sour cream and mix. Add buffalo sauce to taste. If you prefer to make this more of a meal instead of a dip, add an extra cup of shredded chicken for an easy meal sure to please kids and adults!
Place the dip back into the oven for 5 minutes to melt together.

Place the dip on a platter and drizzle blue cheese dressing and buffalo sauce on top. Take the McCain Dip'n Wedges out of the oven and arrange on platter around dip.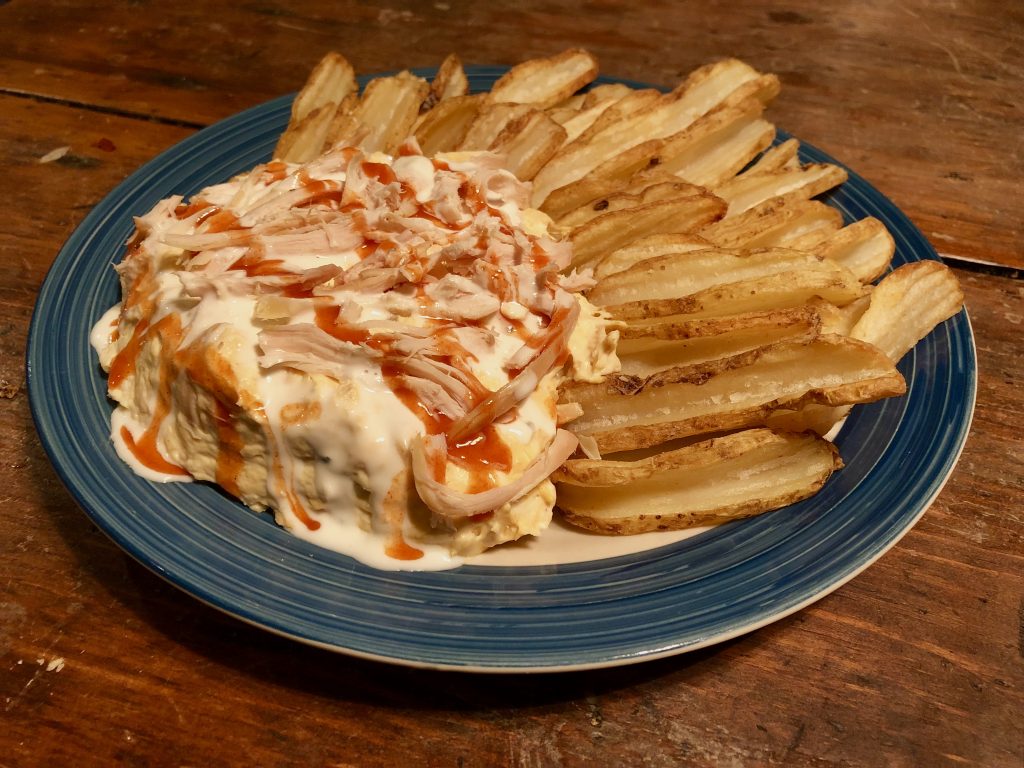 Now comes the best part, grab a napkin and enjoy!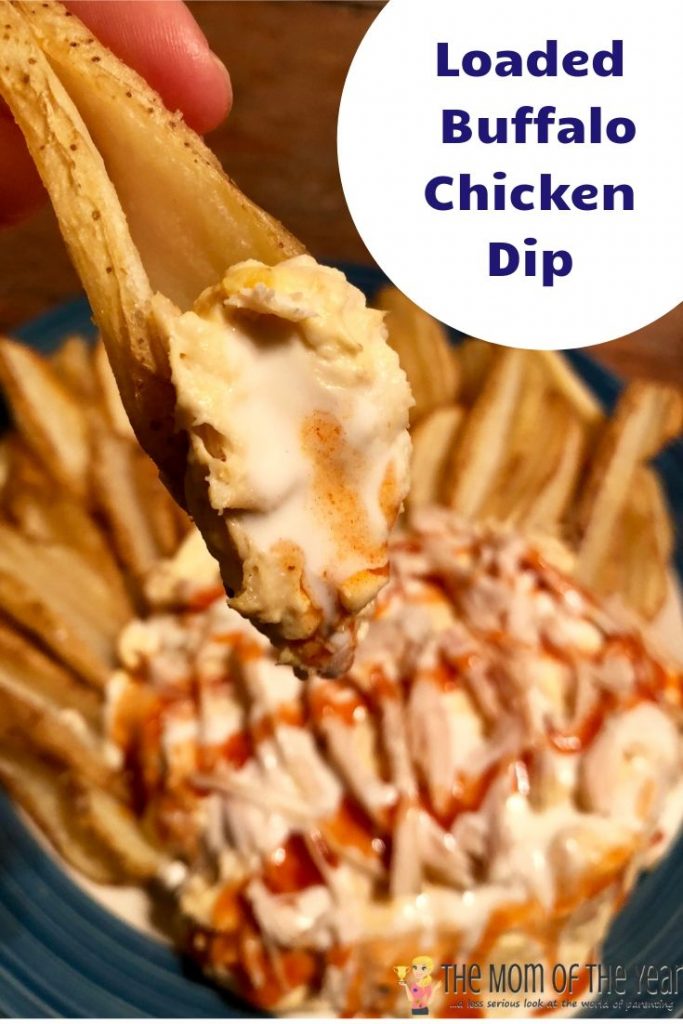 This loaded buffalo chicken dip is sure to please any crowd or busy family. The McCain Dip'n Wedges are exactly what makes this meal perfect; each wedge has just the right amount of ridges and a deep V cut that make them easy to dip and grab, even for small hands! When barbeque season slows down, you can even use this as a perfect busy weeknight meal. So, what are you waiting for? Head over to your local Walmart to pick up a few bags of McCain Dip'n Wedges, create this crowd-pleasing loaded buffalo chicken dip, and get dipping!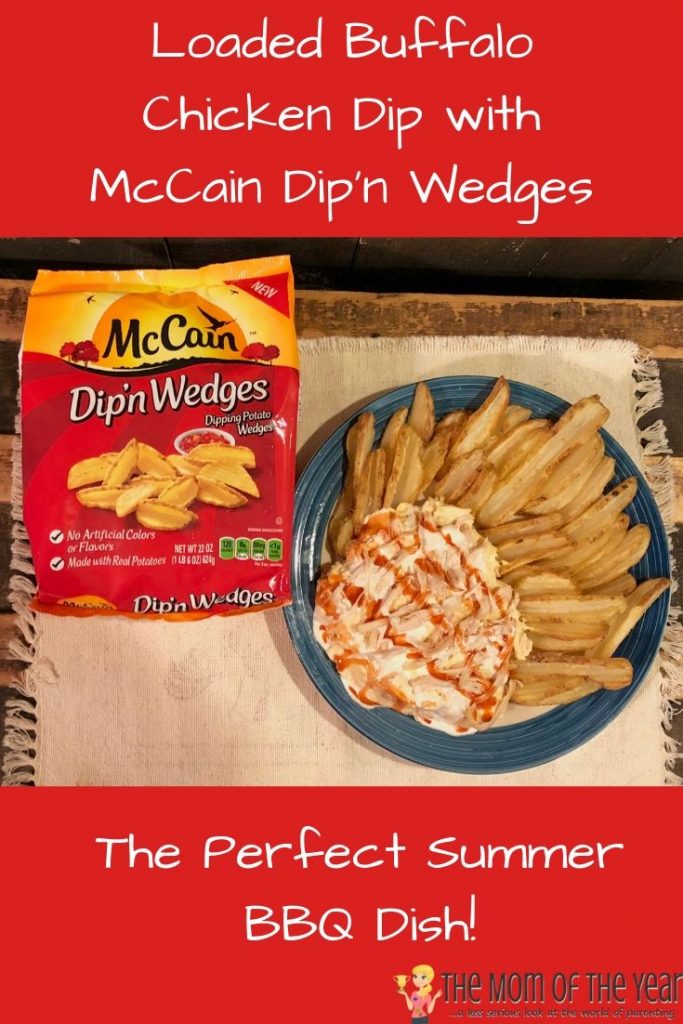 The following two tabs change content below.
Lindsay Houser
When Lindsay isn't fielding three-nager temper tantrums and scraping Play-Doh off the floor, her passions are the great outdoors, cooking, creating, and healthy, holistic living.
Latest posts by Lindsay Houser (see all)