Thank you to Mama's Select for sponsoring this post so I could fill you in on their wonderful products and four supplements every breastfeeding mother needs​​​​​​​ to help keep moms and children healthy. All the glowing reviews are 100% my own.
When my children were infants, it was important to me to nourish them as naturally as possible. Breastfeeding was something I hoped to succeed in but after my first child came, I never realized how hard it would be. I consistently had supply issues that made me frustrated and stressed and I was desperate to find any solution to keep up my supply!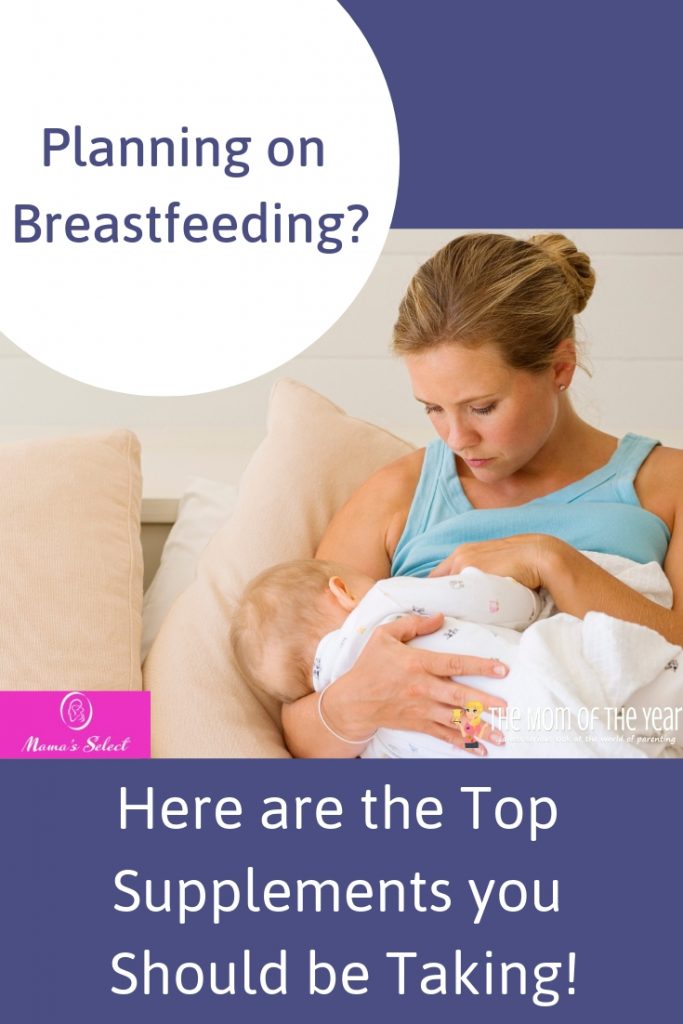 Fortunately, I discovered Mama's Select and started taking supplements that not only helped my milk supply, but kept my body strong and healthy.
What is Mama's Select and how does it help your milk supply?
Mama's Select is a company made for mothers to not only keep themselves healthy but their babies too! They have high-quality health supplements for breastfeeding and nursing mothers, as well as prenatal, postnatal and infant products. With lactation products that are allergen free, they have quickly become the go-to company for mothers wishing to rapidly increase their breast milk supply, as well as specialty powdered infant products.
The supplementation and health of a mother during pregnancy and breastfeeding are crucial to your baby's development. Study after study shows why you need prenatal vitamins, postnatal vitamins, DHA, and a healthy supply of breast milk to give your baby the needed nutrients he/she needs for a head start in life. But where do you even begin? What supplements should you take? Here are the top supplements you should invest in on your breastfeeding journey. The best part? They can all be found right on Mama's Select website!
4 Supplements Every Breastfeeding Mother Needs
Fenugreek
Fenugreek is known to increase milk supply and can be taken solo or in combination with other herbs that can help to produce hmilk. If you are struggling to produce milk, this is the first herb you should try! Not sure about taking pills? Mama's Select has you covered withlactation tea as well!
Malunggay
Also known as moringa, malunggay is a powerful galactagogue (a substance that encourages milk production) for breastfeeding moms. It is important to purchase an organic product that is GMP certified, as Mama's Select products are!
Shatavari
Shatavari is thought to help to regulate the body's systems and improve resistance to stress. We all know that becoming a mother is stressful but even more importantly, that stress can really decrease milk production. It is important to have a regulated body in order to produce enough breastmilk for your baby!
Goats Rue
Goats Rue is a perfect supplement that can help stimulate milk!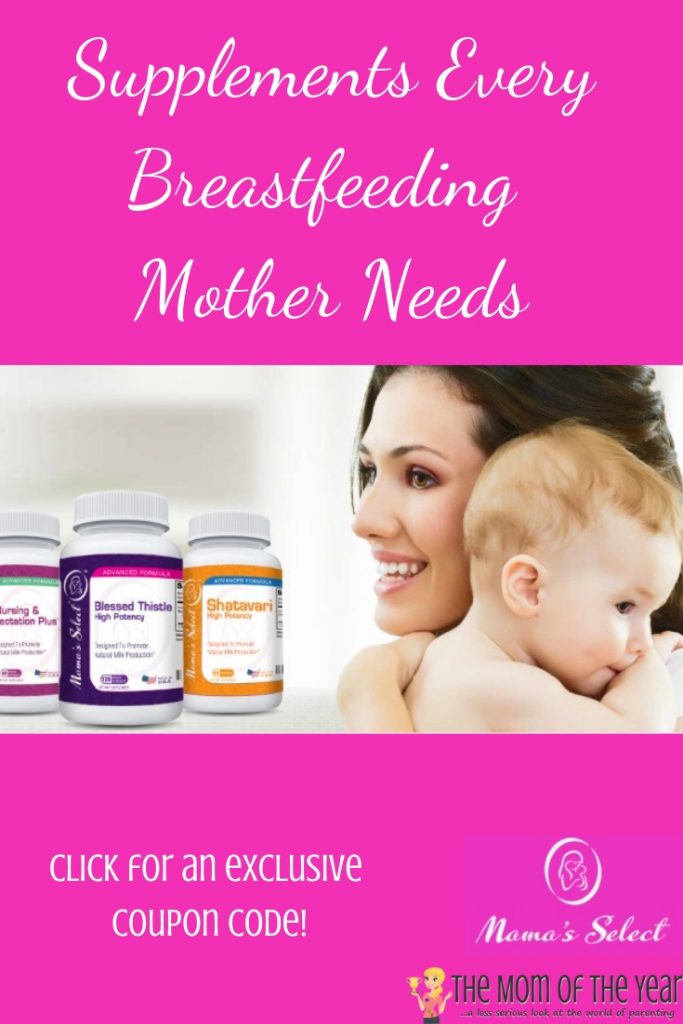 There are many different supplements every breastfeeding mother needs, and Mama's Select makes it so easy to find everything you need, guaranteed high quality, and in one easy website! Not only do they carry lactation supplements, but you can find pre and postnatal vitamins, probiotics, and children's vitamins and probiotics. To help you out even more, Mama's Select is offering 20% off their website! Just use code MOMOFTHEYEAR20 for any of their products. Stay healthy mamas and best of luck on your breastfeeding journey!
Would you like to save 20% on your Mama's Select order? Enter code MOMOFTHEYEAR20 at checkout!
Supplement fact sources: www.medicalnewstoday.com
The following two tabs change content below.
Lindsay Houser
When Lindsay isn't fielding three-nager temper tantrums and scraping Play-Doh off the floor, her passions are the great outdoors, cooking, creating, and healthy, holistic living.
Latest posts by Lindsay Houser (see all)