When many people think cacciatore, they think of a dutch oven or chicken simmering on the stove. A true chicken cacciatore recipe requires hours and multiple pots but let's be realistic–I've yet to meet a mom who has time for that!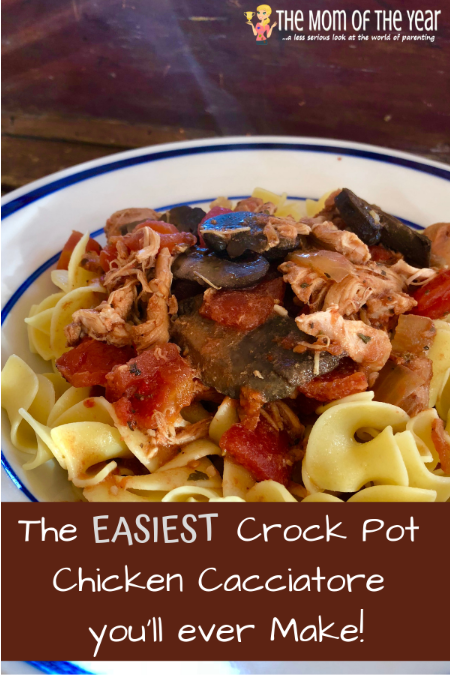 Italian runs through my blood and with that comes a passion for Italian food. Unfortunately, many of my family recipes are laden in carbs and don't usually fit into my daily diet. I have been slowly converting some recipes that I've always known and loved into lower-carb, paleo versions and I'll tell you, crock pot chicken cacciatore has been my favorite conversion thus far!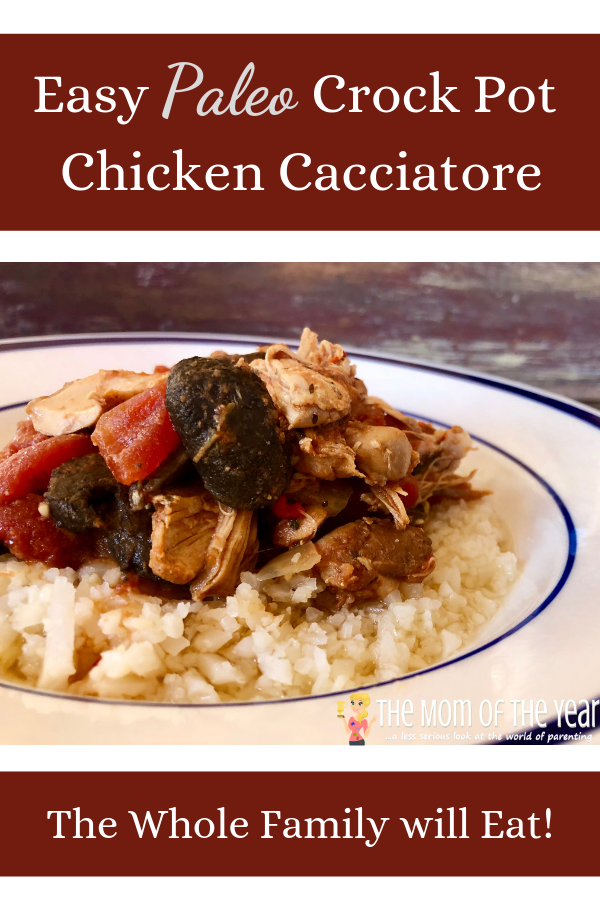 Instead, I modified my grandmother's ultimate chicken cacciatore recipe to be a crockpot recipe! All of the delicious flavors are still present since it all mellows together for hours and the glorious thing about a crockpot is that I can set it and forget about it until it's dinner time.
The bonus? One easy swap, this recipe can be customized to please family members not following a paleo diet. Ready to make an incredibly easy, low carb, paleo meal? This paleo crockpot chicken cacciatore is sure to please your entire family!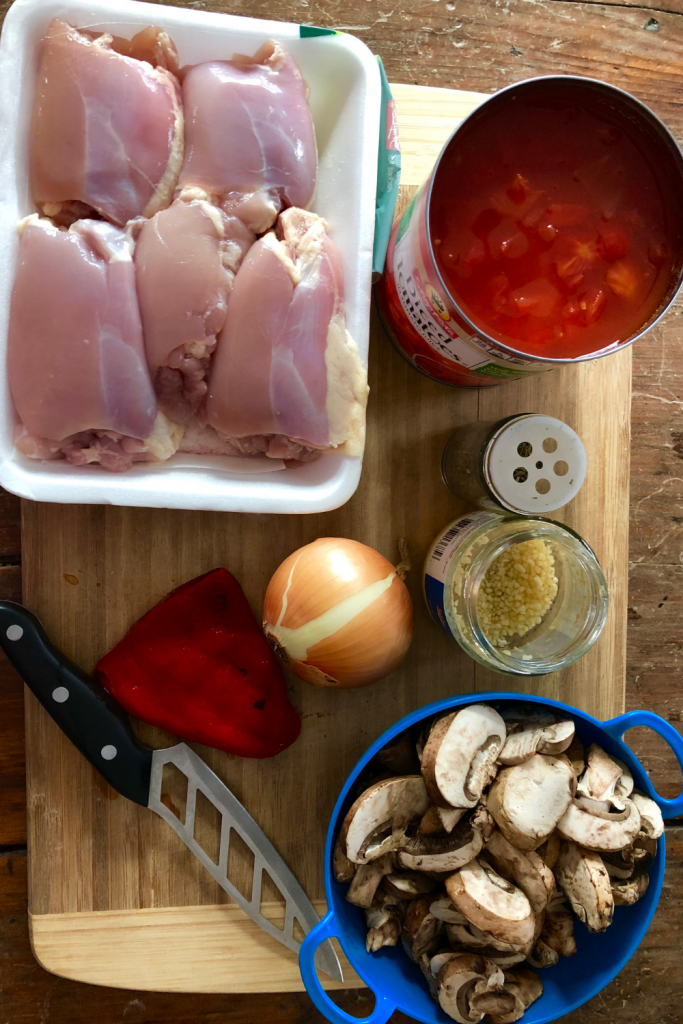 Shopping List
1.5lbs boneless skinless chicken thighs
2 garlic cloves (or one tablespoon minced garlic)
1 red pepper
1 28oz can diced tomato
1 8oz container sliced Portobello mushrooms
1 tablespoon Italian seasoning
2 teaspoon garlic salt
1 teaspoon pepper
1 medium yellow onion
1 bag of extra wide egg noodles and/or 2 bags of cauliflower rice
Grated parmesan cheese (if not on a paleo diet)
Preparing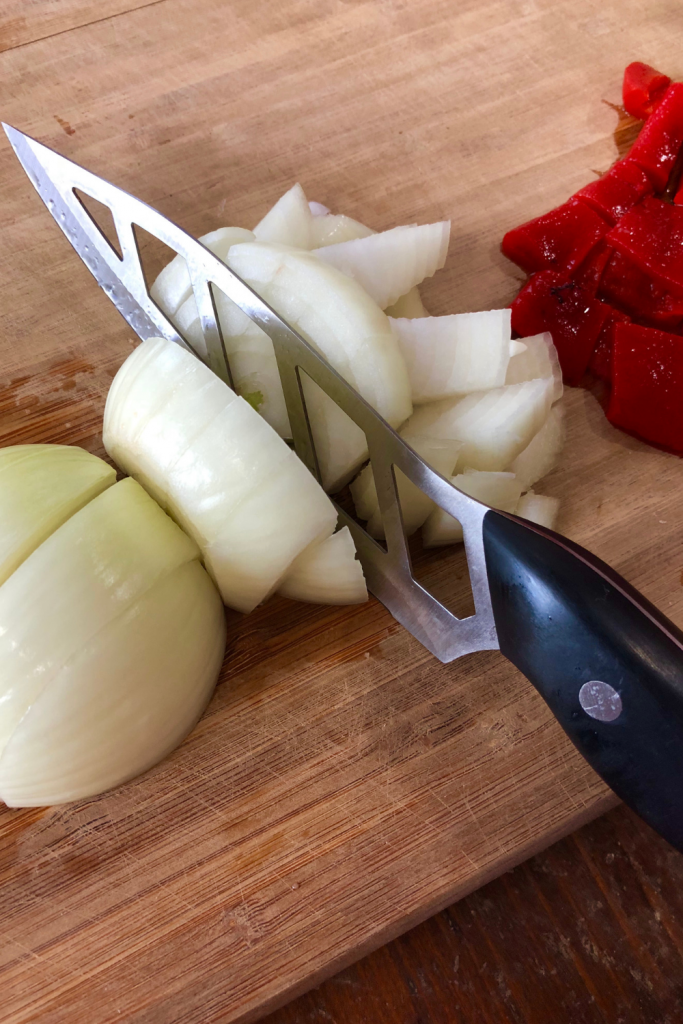 Cut the chicken into chunks (don't worry about being bite-sized, the chicken will shred easily after being cooked)
Chop onion, red pepper, and garlic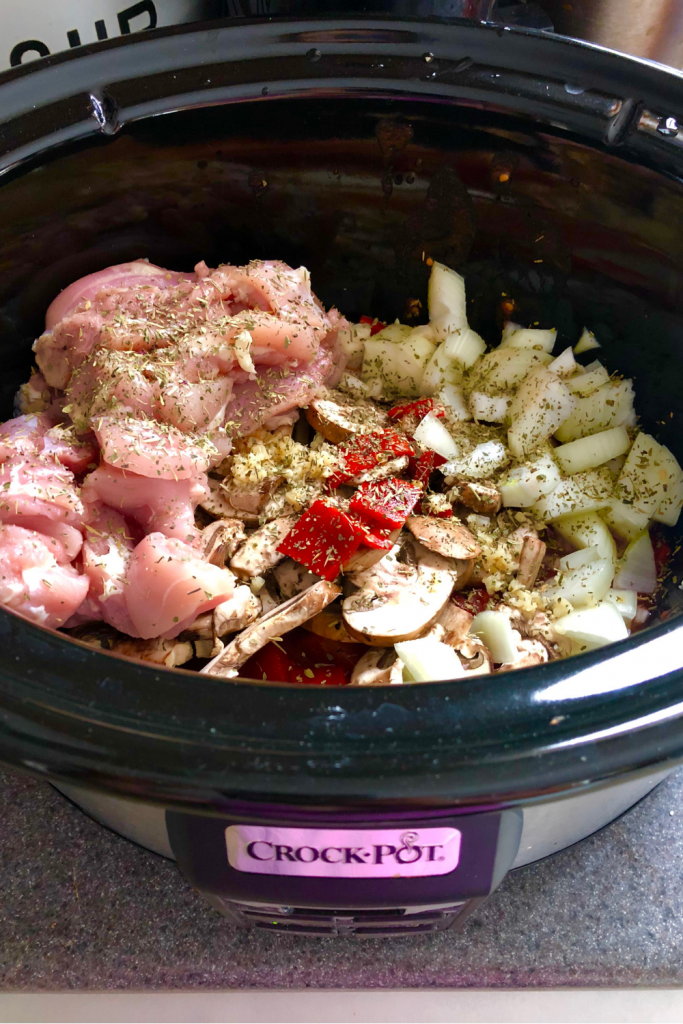 Pour diced tomatoes into crock pot. Add chicken, vegetables, and seasoning into crockpot (feel free to adjust seasoning amounts if you prefer more zing!).
Set crockpot on low for 7 hours (some crockpots vary, if yours cooks quickly you may only need 6 hours)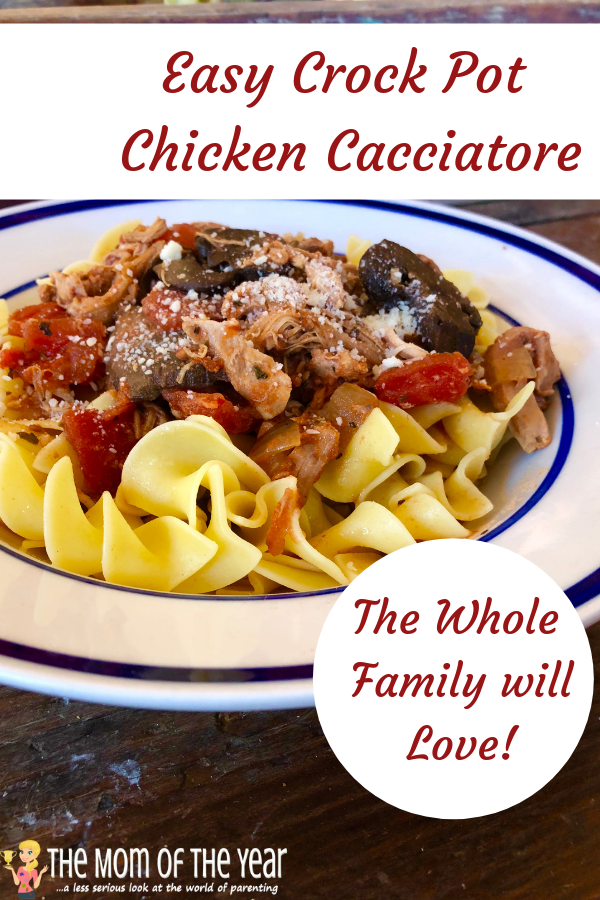 Enjoy!
If you are on a low carb or paleo diet, prepare your cauliflower rice. I love to make cauliflower rice for myself and boil a bag of egg noodles for my children (for obvious reasons–they enjoy it more than cauliflower.)
Other than the incredible taste of this paleo crockpot chicken cacciatore, one of the huge bonuses is that this recipe will make plenty of leftovers. I easily serve my family of four dinner and have enough for four lunches the next day. It is one of the easiest low carb Italian meals, with less than an hour of prep work.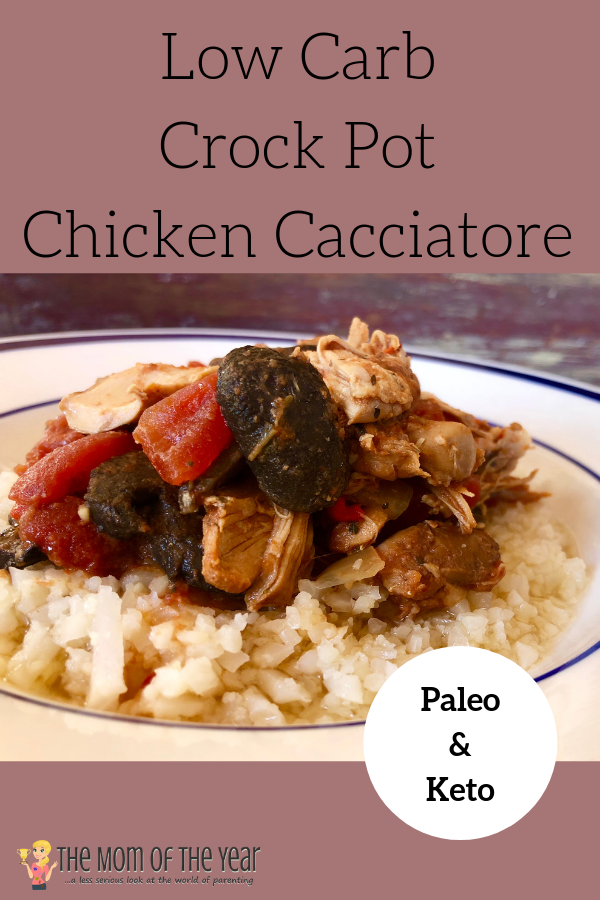 I was pleasantly surprised at how similar this tasted compared to my grandmother's real recipe requiring double the hours and work. So what are you waiting for? Head to the grocery store today and add this
crockpot chicken cacciatore recipe to your low carb, paleo menu for the week. Buon appetite!
The following two tabs change content below.
Lindsay Houser
When Lindsay isn't fielding three-nager temper tantrums and scraping Play-Doh off the floor, her passions are the great outdoors, cooking, creating, and healthy, holistic living.
Latest posts by Lindsay Houser (see all)