Thank you to Simon and Schuster for sending this book our way for our Once Upon a River Book Club discussion! All opinions are 100% ours–Carrie of Normal Level of Crazy and I love to receive new titles to read and share our thoughts!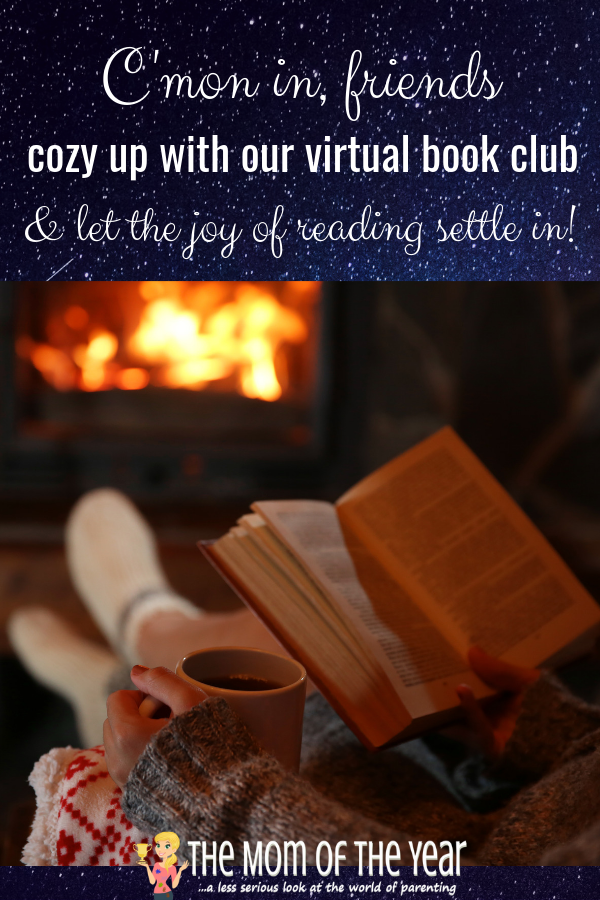 Once Upon a River Book Club Discussion
Holy cow! After January being such a brittle, horrid month, you'd have assumed I'd have Febuary 1 (the chance for a fresh start!) marked on my brain and calendar with endless shooting stars! Sadly, the date rolled around and I found myself firing Carrie mad "I will write this book club post ASAP! So sorry!" messages. You see, the life of a book reviewer is truly orderly and glamorous 😉
Of note, my lack of remembrance of our book club date had NOTHING to do with my appreciation of our book club pick, Once Upon a River. This book fully lived up to its hype as Diane Setterfield's post-The Thirteenth Tale release. Once Upon a River is a wicked smart new release.
Holy cow! The river. THE RIVER. Take a moment (or a thousand) discuss the impact the river or THE WATER had on the plot and characters of this novel. I'll fully admit–it wasn't until the end I fully grasped the signifcance of WATER, and am now crushing on a second read-through in hopes of latching onto all the hints and promises of the water/river Setterfield offered throughout.
There were so many stories in this book! So many lovely, detailed tales explored with their characters in full, and I admired Setterfield's artful telling of each. Which character's world did you find yourself craving more of–a deeper digging into their world?
There lots characters in this book. Who did you love? Who did you hate? Who were the ones you loved? The ones you hated?
Setterfield is such an artful storyteller, every single character had a purpose. In that light, what was the signficance of some of the characters who had a smaller role in the tale?
Classify Once Upon A River: fantasy, historical fiction, sci fi, romance…there are no wrong answers! What do you think and why?
Let's talk about the title. It took me until the end of the book to realize it allowed the whole book to be read as if it were one grand tale that might have been told at The Swan.
How do you think Jonathan fit into his world? Was he happ? I loved him. He didn't hesitate to be his own person, and I really liked how everyone allowed him to simply be who he was.
Of all the human horrors in the book (abandonment, deceit, neglect, abuse, etc.), which did you find most egregious and why? I had so much trouble with the father telling his children they were no more than a waste of profits!
Discuss the women in this book–Lily, Margot, Rita…what did you love about them and why? What might they have done differently? I was impressed by the strength they all had, in living the lives set before them. I loved the Rita finally allowed herself to become a mother, and that Lily was able to rise out of her circumstances at the end.
Out of all the gorgeous messages throughout the book, what was your favorite? So hard! I think I most honor the faith in always maintaining hope…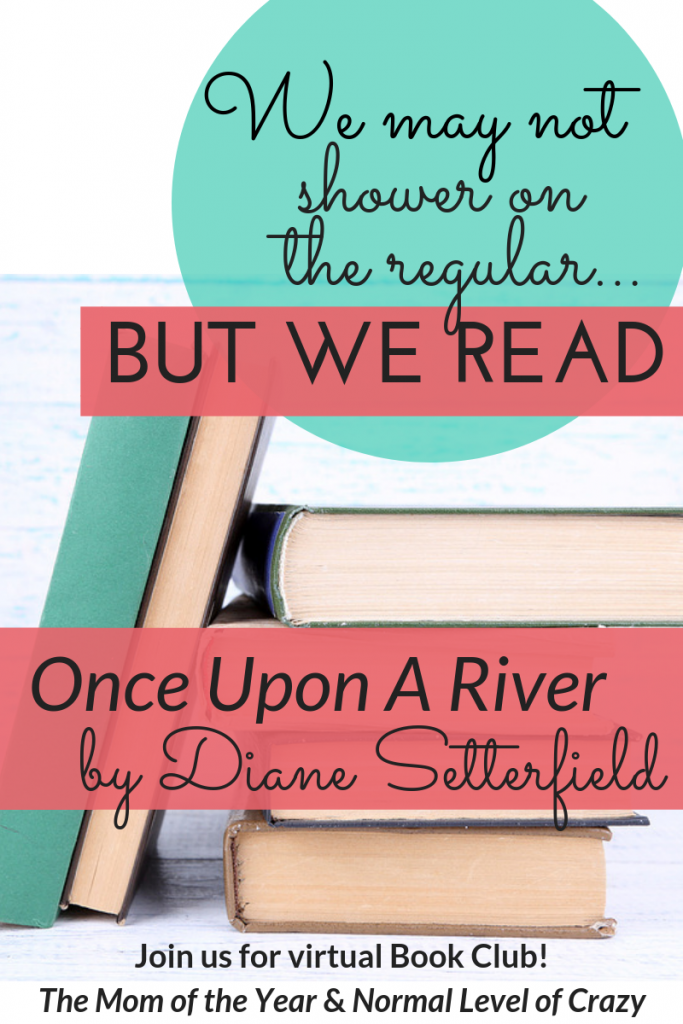 Thank you for reading along with us! We ALWAYS love to hear your thoughts–however big or small! We want to hear from YOU!!
As always, we are giving away a copy of our next month's pick! Just leave a comment on this post telling us you'd love to win it before 2/8/19, 5:30am ET, and as long as you are 18 or above and live in the Continental United States, you are eligible to win! We'll randomly select a recipient from all entrants and notify the winner!
Speaking on NEXT MONTH'S PICK: hello, 99 Percent Mine!
After crushing big-time on Sally Thorne's The Hating Game, we were super-excited for her newest release:
Readers and critics alike raved over USA Today bestselling author Sally Thorne's smash hit debut, The Hating Game, which has sold in over 20 countries. Now she's back with an unforgettable romantic comedy about a woman who finally has a shot at her long time crush—if she dares.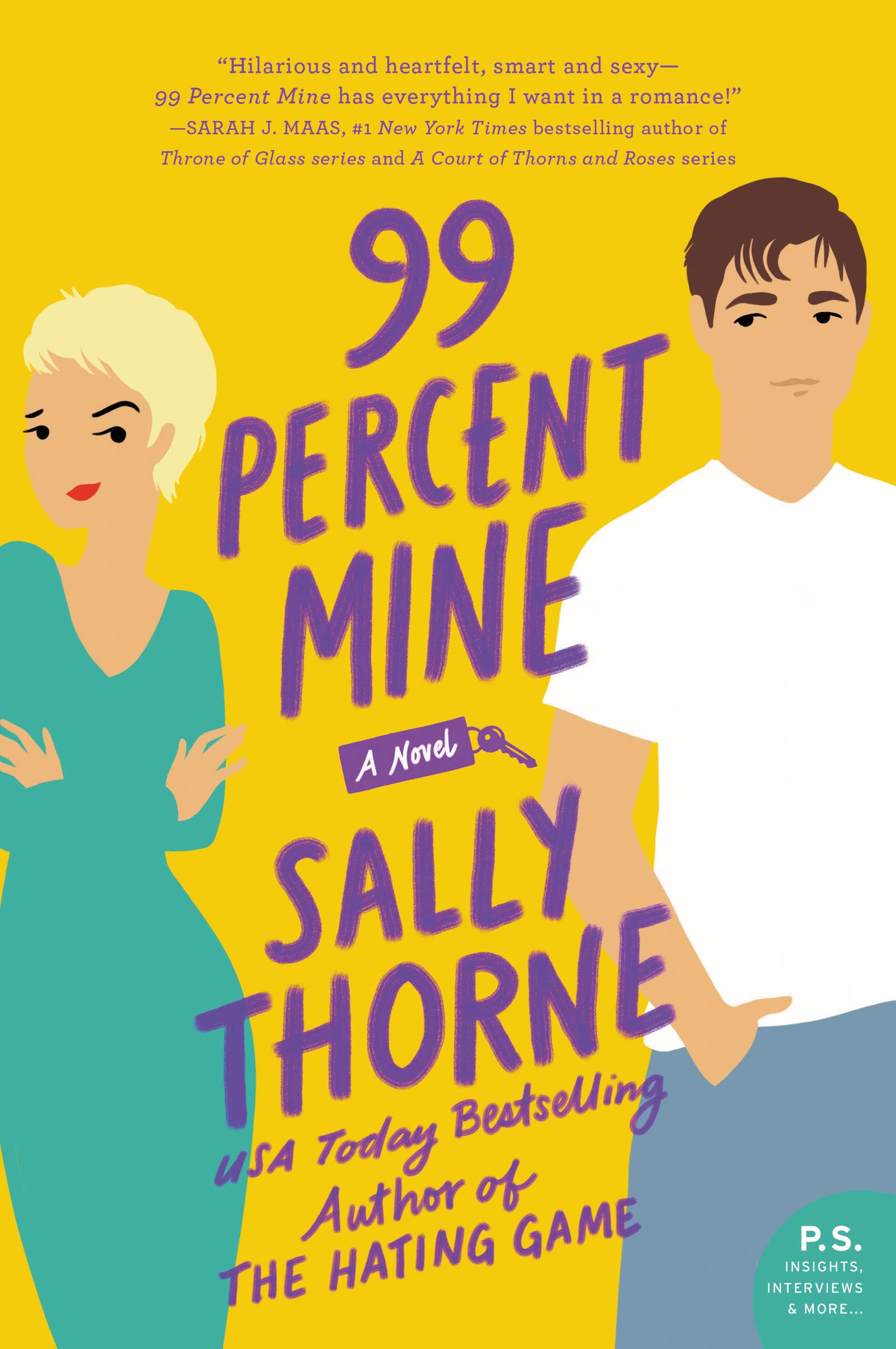 Crush (n.): a strong and often short-lived infatuation, particularly for someone beyond your reach…
Darcy Barrett has undertaken a global survey of men. She's travelled the world, and can categorically say that no one measures up to Tom Valeska, whose only flaw is that Darcy's twin brother Jamie saw him first and claimed him forever as his best friend. Despite Darcy's best efforts, Tom's off limits and loyal to her brother, 99%. That's the problem with finding her dream man at age eight and peaking in her photography career at age twenty—ever since, she's had to learn to settle for good enough.
When Darcy and Jamie inherit a tumble-down cottage from their grandmother, they're left with strict instructions to bring it back to its former glory and sell the property. Darcy plans to be in an aisle seat halfway across the ocean as soon as the renovations start, but before she can cut and run, she finds a familiar face on her porch: house-flipper extraordinaire Tom's arrived, he's bearing power tools, and he's single for the first time in almost a decade.
Suddenly Darcy's considering sticking around to make sure her twin doesn't ruin the cottage's inherent magic with his penchant for grey and chrome. She's definitely not staying because of her new business partner's tight t-shirts, or that perfect face that's inspiring her to pick up her camera again. Soon sparks are flying—and it's not the faulty wiring. It turns out one percent of Tom's heart might not be enough for Darcy anymore. This time around, she's switching things up. She's going to make Tom Valeska 99 percent hers.
This next hilarious romance includes a special PS section with two Happily Ever Afters—one for this novel featuring Darcy and Tom and the other, an epilogue featuring fan favorites Lucy Hutton and Josh Templeman from The Hating Game!
Thanks so much for reading with us and for hopping in on this Once Upon a River Book Club–we're so glad you are here and love reading with you!!
The following two tabs change content below.
Meredith blogs at The Mom of the Year, where she dedicatedly earns her title one epic parenting fail at a time, offering quick, relatable laughs for fellow parents and all their empathizers. She has been part of several best-selling anthologies, featured on prominent sites such as Huffington Post, In the Powder Room and BlogHer, and loves her role as the Executive VP/Operations Manager of The BlogU Conference. When she's not breaking up fights over Legos and juice boxes, she remains fully committed to sharing a less serious look at the world of parenting.