This month I had the opportunity to travel to one of America's current top tourist destinations: Iceland. To say it was beautiful was an extreme understatement. The island scenery is vast and eever-changing so much so that you almost feel like you are in a different world. There is so much to do that you can't possibly fit it into one visit but can easily be tailored to what you can handle. Traveling with children, especially in a foreign country, can seem daunting but I found Iceland to be the perfect kid-friendly travel destination! Thinking about a trip with your family? Here are my 10 smart tips for visiting Iceland with children.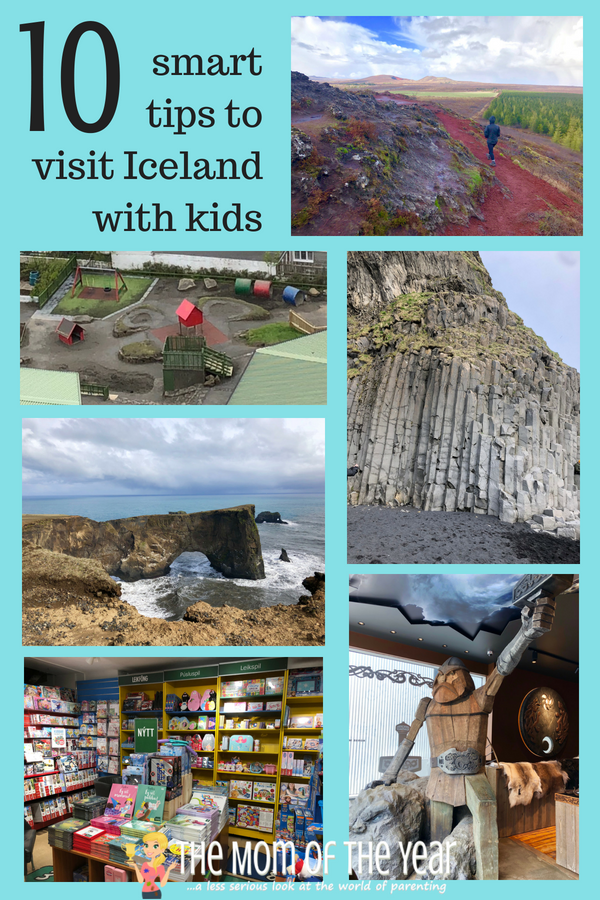 10 Smart Tips to Visiting Iceland with Children
Book in advance. Due to the popularity of Iceland, everything fills up quickly, especially family friendly lodging. After you book your plane tickets, be sure to then book lodging and any tours/excursions you wish to do.
Rent a car. While it may seem easier having a bus drive you to and from locations, I found a rental car to be the smartest decision we made on our trip. There is quite a bit of driving to get to your destinations so having our own vehicle and being able to take our time at each location was one of the best decisions we made.
Book lodging in different cities. As I stated before, it takes some time to get to and from destinations. While different lodging every few nights may sound intimidating with the kiddos in tow, it really cuts down on driving time which is a blessing when traveling with children and less stressful for you!
Don't overbook. It's easy to get carried away with so many different sightseeing locations and forget how tiring this can be for a child. We booked our lodging in a different city every other night with a loose itinerary so that we had 2 days to explore. The best part of the trip was just discovering unforgettable scenery that we would have never caught if we had a rigid itinerary or if we traveled the same route every day back to the hotel.
Save on food. Food is quite expensive in Iceland, but there is a way to save! The most affordable supermarket is Bonus and you can purchase familiar items like bread, peanut butter, and yogurt to use for lunches and snacks. If you're checking luggage for the flight, don't forget to pack some granola bars and kid-friendly snacks, and be sure to check Iceland's customs for what prohibited.
Dress accordingly. The infamous phrase in Iceland is that "if you don't like the weather wait five minutes." This was amusingly true as in a matter of an hour we experienced rain, snow, hail, and wind! Not only dress in layers, but invest in a good rain jacket, waterproof pants, and waterproof hiking shoes. Even if you don't plan on many hikes, the terrain is very rocky and dressing properly can make or break a successful sightseeing trip with children. We were very happy to be waterproofed as we experienced rain every day, but stayed warm and dry.
Check your credit card. Iceland is very credit-friendly; as a matter of fact, I didn't use cash once! Check to make sure your credit card has no foreign transaction fee otherwise you might pay a percentage for everything you pay for while there.
Don't be afraid to visit at odd times. One of the beneficial things of visiting Iceland in summer is that the sun shines for a tremendous portion of the day (over 20 hours)! If crowds and children concern you, look into exploring places in the evening when the crowds die down but the sun still shines.
Wear your baby. If you have a younger child not walking, invest in a good wrap, carrier or even a hiking backpack. Many of the sites are not very stroller-friendly due to rocks and gravel. Stores and restaurants in the city are very small as well and not designed to accommodate strollers.
Take time to have fun. There are so many kid-friendly treasures in Iceland! Nature playscapes, fun playgrounds, bookstores, and geothermal (warm) swimming pools with fun water slides are abundant!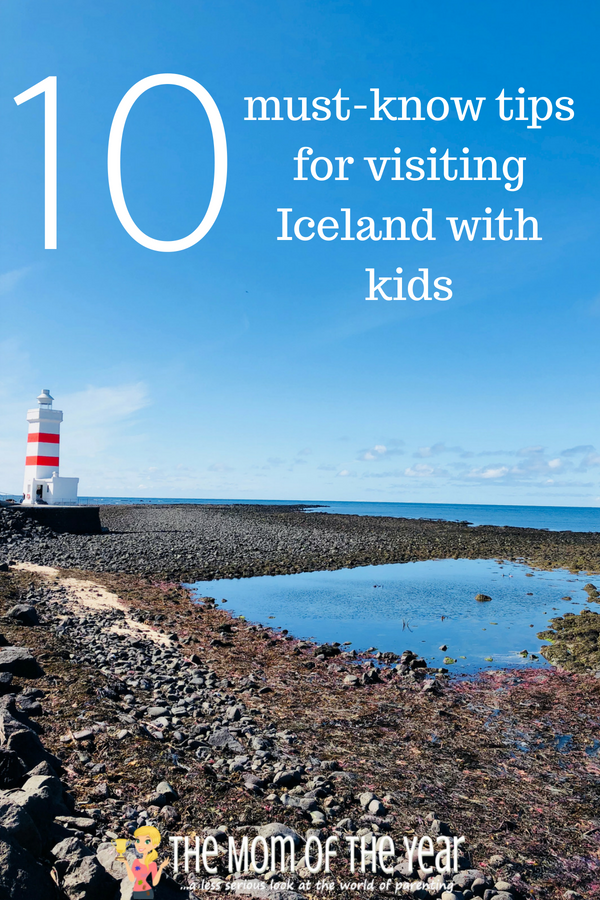 The most important thing to remember when visiting Iceland with children is that all of Iceland is incredible! No matter how much or little you fit in, you'll be wowed for your entire trip as you journey and see scenery you never thought imaginable. Visiting Iceland with children isn't difficult, and you'll undeniably have a once in a lifetime family trip!
öruggt ferðir! (safe travels)
The following two tabs change content below.
Lindsay Houser
When Lindsay isn't fielding three-nager temper tantrums and scraping Play-Doh off the floor, her passions are the great outdoors, cooking, creating, and healthy, holistic living.
Latest posts by Lindsay Houser (see all)